The Nevada Tan meme has its origins in the tragic murder of a young Japanese schoolgirl. On June 1, 2004, 12-year-old Satomi Mitarai lost her life in a horrific attack at the hands of her 11-year-old classmate Natsumi Tsuji. The crime became known as the "Sasebo slashing", named after the Japanese city where it took place.
In the aftermath, Mitarai's killer was dubbed "Nevada Tan" online, due to a sweatshirt she wore. Morbid images and discussions spread across the internet, transforming a disturbing murder into a viral, if controversial, meme.
In this article we delve deep into the dark tale of Nevada Tan, tracing her journey from a quiet schoolgirl to an infamous internet phenomenon.
The Sasebo Slashing
The Murder of Satomi Mitarai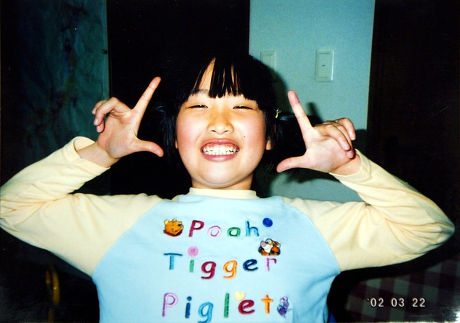 The murder that spawned the Nevada Tan meme occurred at Okubo Elementary School in Sasebo, Japan.
On June 1, 2004, during the lunch hour, 11-year-old Natsumi Tsuji, then known as "Girl A" and later as "Nevada Tan", lured her classmate, 12-year-old Satomi Mitarai, into an empty classroom.
Tsuji blindfolded Mitarai under the pretense of playing a game and then brutally attacked her with a box cutter, slashing her throat and arms.
Post-Murder Actions and Arrest
Mitarai managed to stumble to the doorway before collapsing, while Tsuji returned silently to her own classroom.
Within minutes, teachers found Natsumi Mitarai's body lying in a pool of blood. Tsuji sat in her classroom, her clothes drenched in gore, with the box cutter in her pocket.
When confronted by teachers about the blood, she chillingly replied:
"This is not my blood."
The school staff immediately contacted the police, leading to Natsumi's swift arrest.
The horrific murder of a child by a child stunned Japan. Police took Tsuji into custody, where she confessed and expressed remorse for her actions. But the dark journey of Nevada Tan was only just beginning.
Confusion about Death
Despite the gravity of her actions, Natsumi seemed to struggle with understanding the finality of death.
She expressed a desire to apologize to Satomi in person, indicating a lack of comprehension about the irreversible nature of her actions.
The Murderer's (Natsumi Tsuji) Background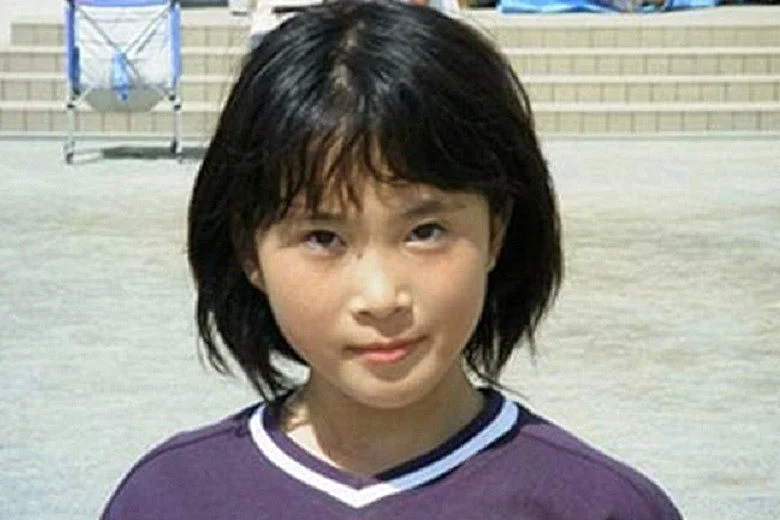 Initially, Natsumi Tsuji seemed an unlikely killer. She was a gifted student at the top of her class academically. However, some disturbing details emerged about her personal life.
Tsuji had become obsessed with morbid themes prior to the murder. She created a website dedicated to violent media like:
The Red Room horror game
Battle Royale book/film about students forced to kill each other
Tsuji filled her site with disturbing fan fiction and images. This stood in stark contrast to her polite exterior at school.
Tsuji had been close friends with Satomi Mitarai. However, the two had a major falling out over messages left online. Mitarai and other girls insulted Tsuji on her website and in chatrooms.
While the taunts were juvenile in nature, they seemed to profoundly affect the mentally unstable Tsuji. Her bizarre fascination with violence would have deadly consequences.
According to police sources, she said, "She wrote something bad about my appearance several times on the Net a few days before the incident. I didn't like that, so I called her (to a study room) and slashed her neck after getting her to sit on a chair."
In a chilling revelation, it was discovered that Natsumi had seen someone killed with a paper cutter on a television show just four days before the murder.
This viewing might have played a role in her choice of weapon and the execution of the act.
Media Coverage and Identity Disclosure of Natsumi Tsuji
The murder of Satomi Mitarai drew massive media coverage in Japan. However, the killer's identity was initially protected due to her status as a juvenile offender.
Japanese press referred to Tsuji only as "Girl A". But within days, Tsuji's actual name was accidentally revealed on a Fuji TV broadcast.
They displayed her drawings with her signature during a broadcast, leading to her identification as the perpetrator, despite Japanese laws protecting the identities of juvenile offenders.
The Meme Phenomenon
Rise of an Internet Sensation
Following the murder, Natsumi became an unexpected internet sensation, especially in Japan and the United States.
Her story, combined with the shocking nature of the crime, captivated netizens and led to the creation of the "Nevada-tan" meme.
Online communities like 2channel began discussing the case extensively. Users dubbed Tsuji "Nevada Tan" based on a sweatshirt she wore in photos.
Soon, morbid fan art and illustrations of Nevada Tan started spreading across Japanese imageboards. She was portrayed as a cute, demonic schoolgirl.
While meant to be shocking, these images glorified Tsuji and the murder. Nevada Tan became a popular emo/goth icon and anime meme globally.
Creation and Popularity of the "Nevada-tan" Meme
The meme originated from an image of Natsumi in a University of Nevada sweatshirt, taken on the day of the murder.
The suffix "-tan" is a Japanese honorific denoting cuteness, further contributing to the meme's viral spread.
This image, combined with the grisly details of the crime, sparked a wave of fan art and discussions across various online platforms, contributing to the meme's popularity.
This popularity even extended to the music industry, with a German rock band naming itself "Nevada Tan" and the band "Fecal Matter Discorporated" dedicating their album to Girl A.
Impact of the Nevada Tan Meme
The meme had a significant impact, even influencing real-world events. Notably, the sale of the University of Nevada sweatshirt skyrocketed due to its association with the meme.
Possible Reasons for the Meme's Popularity
The popularity of the "Nevada-tan" meme can be attributed to several factors. The factors that contributed to the meme's viral spread are:
the shocking nature of the crime,
the digital lore surrounding Natsumi and her actions, and
the stark contrast between her youthful appearance and the brutality of her crime
The meme can be seen as a symbol of the loss of innocence, a theme that resonates with many internet users.
Aftermath and Legacy
The meme-ification of Nevada Tan was controversial. Critics argued it glorified violence and a killer. They also felt it stigmatized Asperger's after Tsuji was alleged to have the condition.
The school held a graduation memorial for Satomi Mitarai. Her parents expressed forgiveness for Tsuji, hoping she would rehabilitate.
Natsumi's Remorse and Institutionalisation
Following her arrest, Natsumi expressed remorse for her actions.
"I wonder why I did it. If I thought and acted properly it wouldn't have happened. I would like to apologise," she was quoted as saying.
She was adjudicated in a family court, given her age, and was institutionalised in a medical reformatory, where she received counseling and education.
Natsumi's stay in the reformatory extended beyond the typical term due to the severity of her crime.
She was held until she was 20 years old, during which time she underwent extensive therapy and rehabilitation.
Release in 2013
Natsumi was released in 2013, after spending several years in the reformatory.
The exact date and details of her release were kept confidential to protect her privacy and facilitate her reintegration into society.
Post-Release Life of Natsumi Tsuji
Information about Natsumi's life post-release is scarce due to the strict privacy laws in Japan.
However, it is known that she was provided with support to help her reintegrate into society and lead a normal life. The hope is that she has been able to move past the horrific incident and build a new life for herself.
The Nevada Tan meme persists online, though most fans are ignorant of its dark origins. Satomi Mitarai's senseless death endowed Tsuji with viral infamy.
This tragic case provides lessons about juveniles and the internet. Memes often obscure real trauma and spread unintended ideas.
Conclusion
The Nevada Tan meme began as a disturbing glorification of murder. But it evolved into a cautionary tale about juveniles and the internet.
While just a child, Natsumi Tsuji took the life of her classmate Satomi Mitarai in a horrific act of violence. This nightmare became an anime fan's dream as Nevada Tan went viral online.
But memes often obscure real trauma. And this one unfairly endowed Tsuji with fame, while forgetting her victim.
Nevada Tan now serves as a ghoulish warning about morality and the internet. Virality should never eclipse humanity. Satomi Mitarai deserves to be remembered not just as a meme, but as a life tragically cut short.
If you found this exploration of the dark origins of the Nevada Tan meme insightful, please share this article with others. By doing so, we can foster a broader understanding of the impact of our digital age and perhaps prevent future tragedies.
FAQs
1. Who is Nevada Tan?
Nevada Tan is the internet nickname for Natsumi Tsuji, a Japanese girl who murdered her 12-year-old classmate Satomi Mitarai in 2004.
2. What is Nevada Tan known for?
She is known for brutally murdering her classmate by slitting her throat with a box cutter at their elementary school in Sasebo, Japan.
3. Why is Nevada Tan famous?
Nevada Tan gained viral internet fame after her identity was leaked and morbid illustrations of her as a demonic schoolgirl spread online.
4. Where is Nevada Tan from?
Nevada Tan is from Sasebo, Nagasaki Prefecture in Japan. This is where she attended school and committed the notorious murder.
5. What happened to Nevada Tan?
She was arrested and institutionalised for the murder. She was released back into society years later after turning 20.
6. What is the background of Nevada Tan's case?
She murdered her friend after they argued over insulting internet messages. She was obsessed with violent media and made disturbing content.
7. Are there any updates on Nevada Tan's situation?
There are no recent public updates on Nevada Tan. Her identity is now protected since she was a juvenile offender.
8. Is Nevada Tan still in prison?
No, Nevada Tan is no longer in prison. She was released from her juvenile detention facility over a decade ago in 2013.
9. How long was Nevada Tan sentenced for?
Originally Nevada Tan was sentenced to 2 years imprisonment, but this was extended by an additional 2 years due to the severity of her crime.
10. What was the motive behind Nevada Tan's actions?
The motive was an online argument Nevada Tan had with the victim, who insulted her on the internet about her weight and other issues.
11. Is Nevada Tan still alive?
Yes, Nevada Tan is presumed to still be alive, although her current whereabouts and identity are unknown publicly.
12. Nevada Tan real name?
Nevada Tan's real name is Natsumi Tsuji. However, she likely goes by a different name now for privacy.
13. How old is Nevada Tan?
Nevada Tan was 11 years old when she committed the murder in 2004. She is in her mid-20s now.
Read More Chilling Stories: