Picture this – a young, seemingly innocuous woman, enmeshed in Tokyo's vibrant nightlife, tragically intertwines love and violence in a script straight out of an anime plot. This, ladies and gentlemen, is the chilling story of Yuka Takaoka, a young woman catapulted to internet infamy after her gruesome act of love-laden violence in May 2019.
Born on January 28th, 1998, Takaoka found herself employed as a bar hostess in the throbbing heart of Tokyo's night district, Kabukicho in Shinjuku.
Her life would seem pretty mundane, if it wasn't for a fatal twist of romantic obsession that would shatter her anonymity.
On a fateful afternoon, the 21-year-old Takaoka allegedly stabbed her boyfriend Phoenix Luna, a fact that, though horrifying on its own, isn't what really made headlines.
Here's where it gets uncanny. Have you ever heard of 'Yandere'?
It's a popular trope in anime and manga, characterized by a character who's outwardly loving and gentle but capable of violent and obsessive behavior in matters of love. Takaoka, with her shocking crime, appeared to morph into a real-life Yandere, stirring a social media storm.
In a bizarre twist of reality mirroring fiction, Takaoka, like a classic Yandere, turned to extreme violence, all under the guise of a twisted form of love.
So, as we venture into this tale, we find ourselves teetering on the edge of two worlds – one rooted in the animated fantasy of anime, and the other in the grim reality of a crime of passion.
Background of Yuka Takaoka and her Crime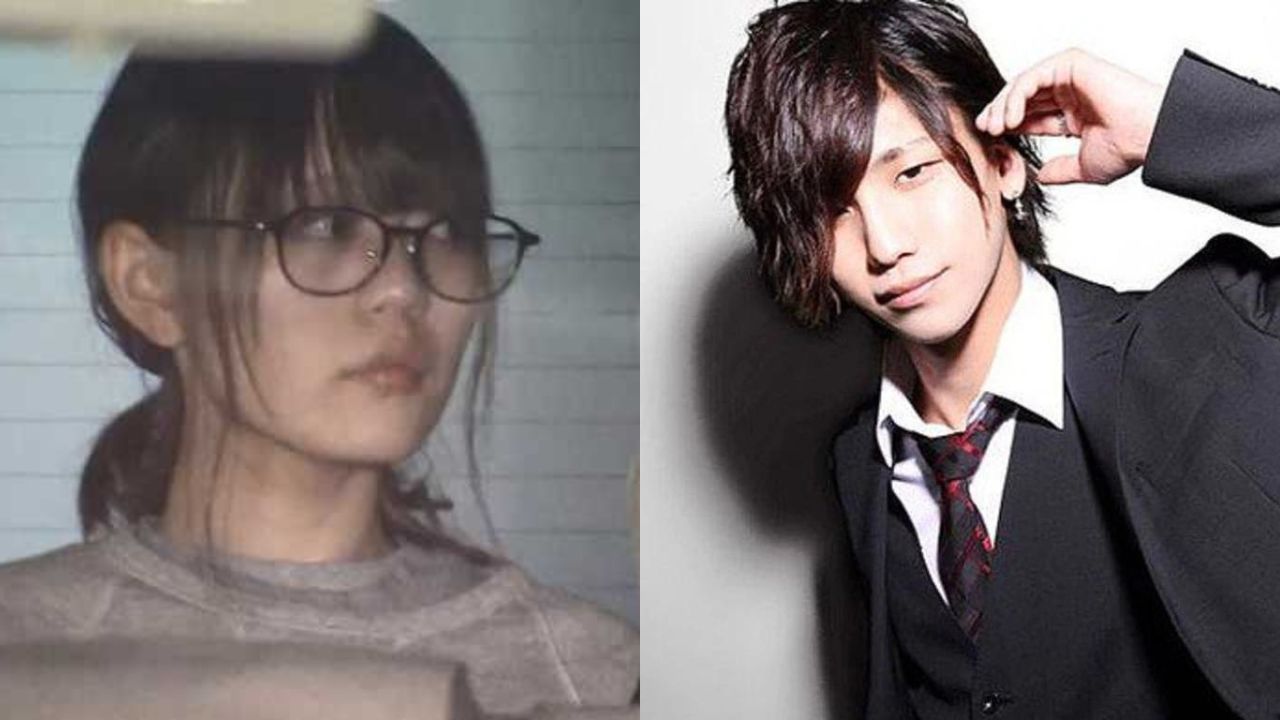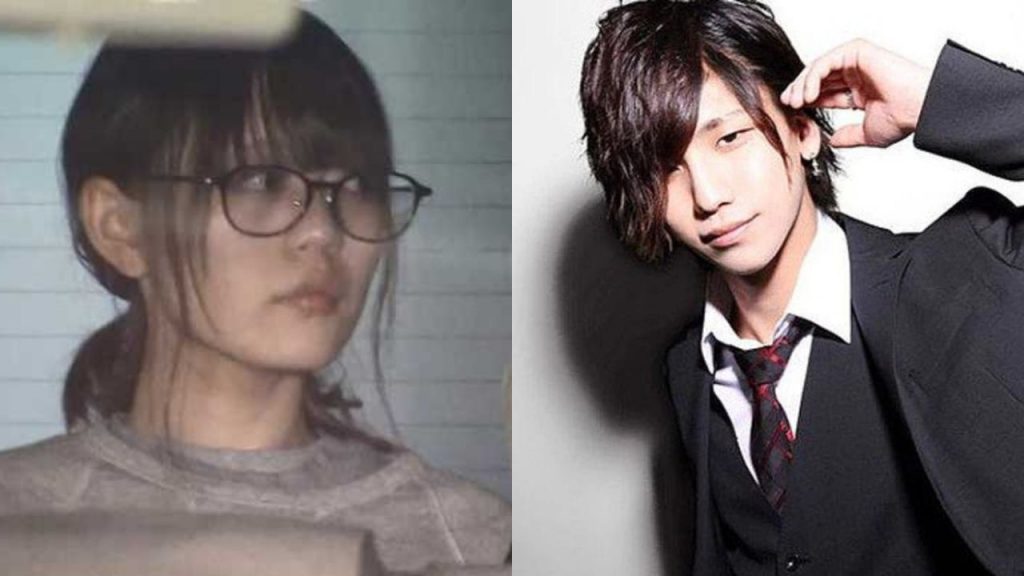 Take a step back in time to the frosty days of January 1998, when Yuka Takaoka was born. Little did anyone know then how this seemingly ordinary girl's life would unfold in such an extraordinary, chilling way.
Fast forward to her early adult years, and we'd find Takaoka playing her part in the vibrant nightlight of Kabukicho, Shinjuku's notorious red-light district in Tokyo. Here, she held the reins as a manager of a 'girls bar,' where the nightlife was as pulsating as it was mesmerising.
It was amidst these neon lights and bustling crowds that Takaoka's path crossed with that of Phoenix Luna, a young man who, like her, was making waves in the lively Tokyo nightlife scene.
He was a host at a local club, basking in the glow of popularity, and ranking as the third most sought-after host no less. Their worlds intertwining, Takaoka and Luna soon found themselves in the throes of a romantic relationship.
Some folks who knew the duo even speculated that Takaoka played a pivotal role in Luna's success, but little did they know the tragic turn their tale was about to take.
As their bond deepened, Takaoka and Luna decided to live together.
However, they were barely three days into sharing a roof when the seeds of distrust and paranoia crept into Takaoka's mind, setting the stage for a crime that would shock the world and etch their names into the annals of infamous criminal cases.
The Crime
Like a scene straight out of a noir film, the late hours of May 23rd, 2019, transformed into a harrowing crime scene.
A feeling of unease wafted through Takaoka's apartment as Luna returned home late from work. Suspicion crept into Takaoka's mind, and fueled by her inner tumult, she decided to snoop through Luna's cell phone while he slept, oblivious to the storm brewing.
Her world shattered when she discovered photographs – tangible proof of Luna's intimacy with another woman.
Betrayed and engulfed in a whirlpool of jealousy and despair, Yuka Takaoka found herself spiraling down a path that held no return.
In her distraught state, she made a chilling decision – if she couldn't have Luna, then no one else could. With this twisted thought, she decided to kill Luna, and in her morbid delusion of love, planned to end her life as well.
Armed with a kitchen knife, she approached their bedroom and plunged it into Luna's abdomen, her heart pounding to the rhythm of her frenzied act.
The deed done, she believed Luna to be dead and, in a macabre display, dragged his unconscious body down to the lobby of their apartment complex.
In the immediate aftermath, the police arrived on the scene to find a blood-soaked Takaoka, calmly smoking a cigarette and talking on her cell phone, seemingly oblivious to the gravely injured Luna behind her.
This shocking image of her, forever immortalised in an infamous photograph, painted a chilling tableau of the crime.
Meanwhile, Luna was rushed to the hospital, his condition critical, but he clung to life, fighting for every breath.
Back at the scene, Yuka Takaoka found herself in handcuffs, arrested on suspicion of attempted murder.
Her startling confession to the police was no less than a window into her disordered psyche: "Since I loved him so much, I just couldn't help it. After killing [him], I, too, wanted to die."
As the news of the horrifying crime spread, it sent shockwaves rippling through society, leaving everyone grappling with a tragic tale of love gone awry, steeped in obsession and madness.
The Yandere Connection
To truly grasp the essence of this macabre tale, we must venture into the realm of Japanese anime and manga. In this colorful world of storytelling lies a peculiar character trope, the yandere.
An embodiment of paradoxical love, a yandere character starts out as sweet and affectionate, painting a picture of innocence. But the facade shatters when they develop an unhealthy, obsessive love for their object of affection, morphing into violent, possessive figures.
The term "yandere" itself is a blend of "yanderu," meaning "mentally ill," and "dere," implying "lovestruck."
As our real-world narrative unfolds, the eerie parallels between Takaoka's actions and this specific character trope become glaringly apparent.
The affectionate relationship she shared with Luna at the onset twisted into a sinister obsession, one that ultimately drove her to violence in a misguided attempt to claim Luna for herself.
Takaoka's chilling confession after her arrest only served to accentuate this parallel: "Since I loved him so much, I just couldn't help it."
These words echoed the sentiments of a yandere character, their love slipping into a violent psychosis, blurring the lines between anime and reality.
As word of Takaoka's crime spread across the digital world, it sparked a whirlwind of reactions on social media.
Bizarrely, some corners of the internet likened her to a real-life yandere character, drawing comparisons between her crime and the violent exploits of yandere characters in anime and manga.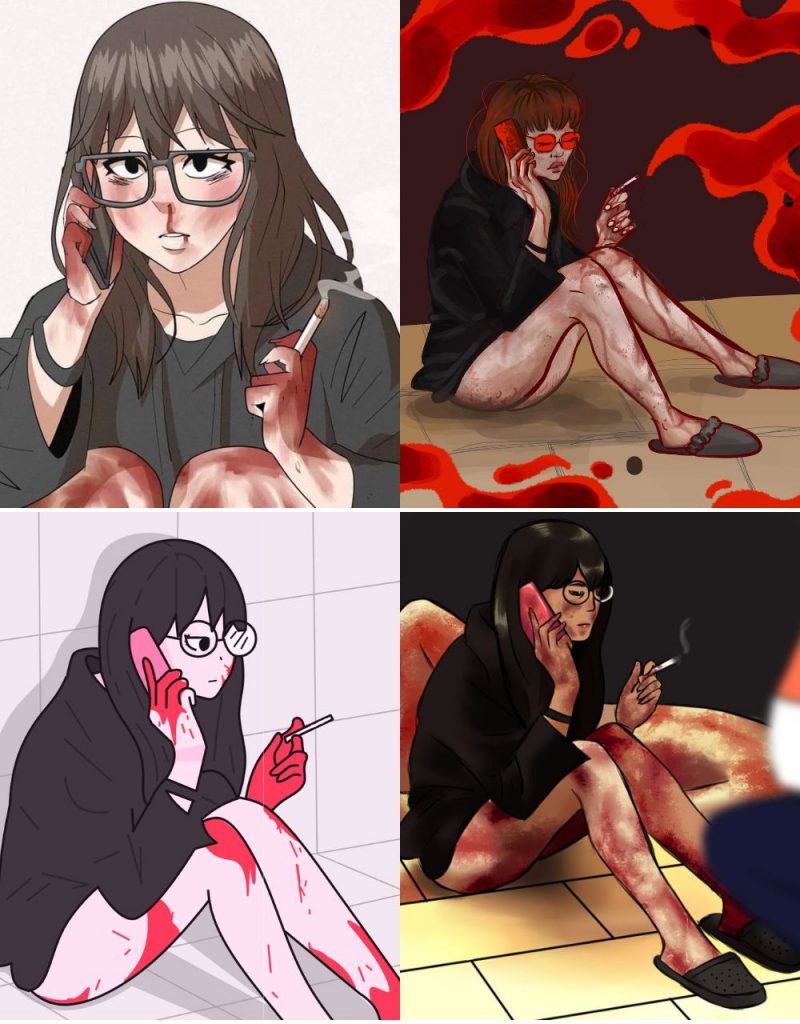 This curious fascination with Takaoka quickly spiraled into a full-blown sensation, with fans creating artworks depicting the infamous crime scene and sharing them online.
But this phenomenon did not come without its share of controversy. As the positive reactions and near-worship of Takaoka grew within some online communities, many expressed their dismay at the glamorization of such a serious crime.
The fact that a real-life act of violence was being equated to a fictional trope raised questions about the morality and consequences of such comparisons.
Legal Consequences for Yuka Takaoka and Social Media Impact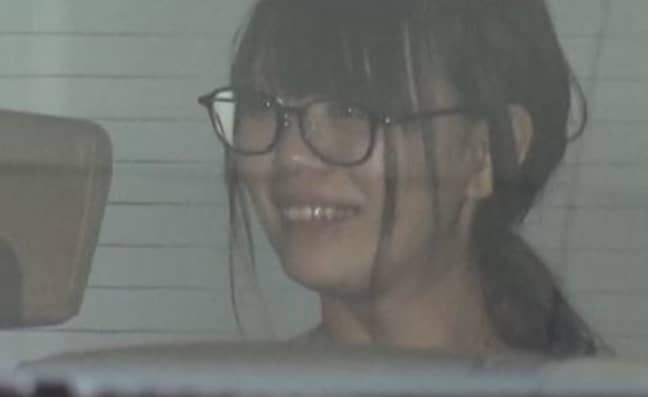 The long arm of the law eventually caught up with Takaoka. As the saga unfolded in the Tokyo District Court, the 21-year-old found herself facing a serious charge of attempted murder.
After an arduous legal process, she was handed a three and a half years prison sentence on December 5, 2019.
The presiding judge, in his ruling, described Takaoka's crime as "selfish" and born out of a "strong intent to kill," asserting that prison time was inescapable.
Though the prosecution initially sought a longer sentence of five years, Takaoka's eventual term of imprisonment stood at just over half of that demand.
Meanwhile, the victim, Luna, appeared to hold an unexpectedly forgiving stance towards Yuka Takaoka. In a surprising move, Luna reached an out-of-court settlement with Yuka Takaoka, agreeing to a compensation of ¥5,000,000.
His sentiments regarding Takaoka's punishment were also rather lenient. He expressed a desire for people to be able to lead normal lives after serving their due punishment, seemingly bearing "no grudge" against Takaoka.
However, the bizarre saga of Yuka Takaoka took an even more unusual turn in the online world. Upon news of her trial, Takaoka's story caused quite a stir across various online platforms.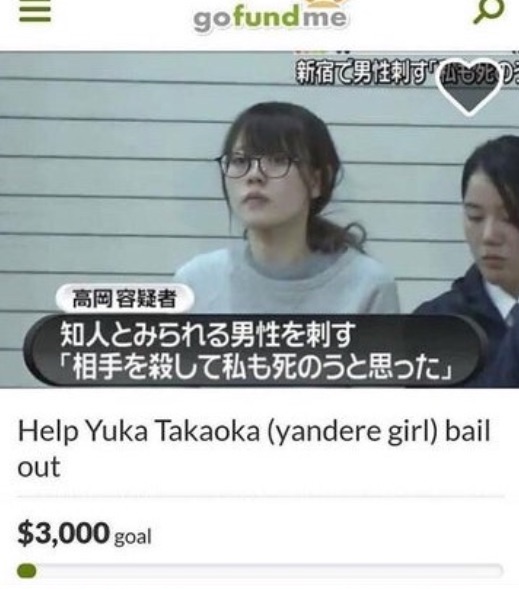 A GoFundMe campaign, started by an anonymous internet user, attempted to raise money for her legal defense. Although the campaign was eventually taken down, it further showcased the baffling fascination some individuals had with Takaoka's crime.
Moreover, Takaoka's story managed to transcend into the world of gaming.
Yandere Simulator, a popular game that allows players to take on the role of a yandere character, introduced a new character resembling Takaoka, based on the infamous crime scene photo.
This development once again drew a mixture of fascination and criticism, pushing the boundaries of fiction and reality even further.
Conclusion
As we bring this unique narrative to a close, it's imperative to dwell on the overarching impact of this case and its intersection with pop culture.
Yuka Takaoka, a real-life person, strangely found herself cast in the same mould as yandere characters – fictional, often excessively violent individuals obsessed with love.
And this, mind you, isn't a narrative spun out of a manga artist's imagination, but a chilling episode etched in the annals of real-life crime history.
There's a disturbing angle to this entire saga, one that we must confront head-on. It lies in the unsettling trend of glamourizing criminals due to their physical appearances or connections to fictional tropes.
Yuka Takaoka was hailed as the "too beautiful criminal" and had a considerable online following, with many creating art in her image.
The dangerous waters we tread here are apparent: crime is crime, no matter who perpetrates it.
Romanticizing such individuals because of their uncanny resemblance to fictional characters or their physical attractiveness does nothing but trivialize the gravity of their actions and, more worryingly, potentially influence impressionable minds.
And finally, this case serves as a glaring mirror reflecting certain aspects of societal and online behavior.
The online fascination with Takaoka's crime and the blurred boundaries between fiction and reality stand as stark reminders of the path we're on.
It's high time we question: How much influence does pop culture exert on our perception of real-life events? And to what extent are we ready to distort reality to cater to fictional fascination?
In the end, the story of Yuka Takaoka is not just about a crime; it's a narrative about us — our society, our obsessions, and our uncanny ability to blur the lines between reality and fiction.
The lessons we draw from this saga, and the changes we make in response, will significantly influence the narrative of our societal development.
FAQs on Yuka Takaoka
1. Who is Yuka Takaoka and what crime did she commit?
Yuka Takaoka is a Japanese woman who gained notoriety for her attempted murder of her boyfriend, Phoenix Luna, in 2019. She stabbed him in a fit of jealousy after finding pictures of him with another woman on his phone. The incident made headlines not only for its severity but also due to Takaoka's strange behavior at the crime scene and the subsequent public fascination with her.
2. What is the connection between Yuka Takaoka and the yandere character trope in anime?
The yandere trope refers to a character who initially appears sweet and loving but turns violent and obsessive over their romantic interest. Yuka Takaoka's actions — her violent outburst driven by romantic jealousy and her calm demeanor in the immediate aftermath — led to comparisons with this character archetype. Many online communities began referring to her as a real-life yandere following the incident.
3. What was the outcome of Yuka Takaoka's trial?
Yuka Takaoka was found guilty of attempted murder and was sentenced to three and a half years in prison in December 2019. Prior to the trial, she reached an out-of-court settlement with Phoenix Luna, agreeing to pay him ¥5,000,000.
4. How did the public and the internet react to Yuka Takaoka's crime?
Takaoka's crime received a large amount of attention online, with many people fascinated by her seemingly calm demeanor during the incident and her resemblance to yandere characters from anime. There was a significant amount of fan art created depicting Takaoka, and she was even included in a popular video game, Yandere Simulator. However, this positive attention also sparked controversy and discussions about the dangers of glorifying criminals due to their looks or connections to fictional tropes.
5. What were Phoenix Luna's thoughts on the crime and Yuka Takaoka?
Despite the traumatic incident, Phoenix Luna publicly stated that he held no grudge against Yuka Takaoka. He expressed the belief that people should be able to lead a normal life after serving their time for crimes committed. He also settled his lawsuit against Takaoka out of court, suggesting he didn't want the incident to define the rest of his or Takaoka's life.
Sources:
Read More Interesting Articles: