Joann Curley, a Pennsylvania woman, made headlines when she was released from prison after serving a 20-year sentence for killing her husband, Robert Curley, by poisoning him with rat poison.
Curley's release has been met with criticism from the victim's family who believe she should have served a life sentence and expressed concerns about her lack of remorse.
In this article, we will dive deep into the meticulous plotting of the murder, the dramatic deathbed confessions, the controversial pleas, and the fierce family advocacy that defined the Curley case.
Who is Joann Curley?
Joann Marie Chopack was born on September 23, 1963.
Prior to meeting Robert "Bobby" Curley, Joann had been married once before and had a daughter named Angela Chopack from that relationship.
Her first husband tragically died in a horrific car accident that decapitated him.
After taking legal action, Joann won a $1.7 million lawsuit regarding the wrongful death of her first husband. This large sum of money would prove pivotal later on.
In 1990, Joanne Curley met and quickly married Robert "Bobby" Curley. By all accounts, Bobby, an electrician, was overjoyed to be married to Joann and felt immensely grateful.
In a gesture of love and trust, he even named Joann the beneficiary of his own $300,000 life insurance policy.
Unbeknownst to Bobby, Joann had no intention of living a quiet domestic life. She became obsessed with obtaining control over the $1.7 million lawsuit settlement money, which Bobby Curley could potentially gain access to.
Additionally, the prospect of securing Bobby's hefty life insurance payout began to motivate Joann's actions. Within just 6 weeks of their wedding, Joann started plotting murder.
Joann's background paints a portrait of a financially motivated woman determined to hold onto what she felt was hers.
Her previous marriage ending in a lucrative wrongful death settlement set the stage for the sinister acts to come.
The Murder Plot – Lacing Robert Curley's Meals With Rat Poison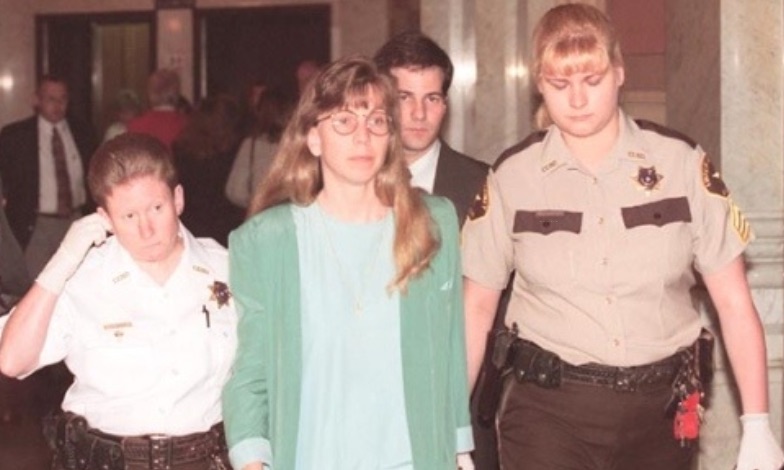 Mere weeks into her new marriage, Joann began hatching an insidious scheme to murder Bobby.
Her motivation was twofold – to cash in on Bobby's hefty life insurance policy and prevent him from spending any of her $1.7 million wrongful death settlement.
Joann decided poison would be her weapon of choice. For months on end, she slyly spiked Bobby's food and drinks with small doses of rat poison.
Bobby suffered bouts of mysterious illness but did not initially suspect foul play from his wife.
Growing impatient with the slow pace, Joann upped the ante by administering larger, near-lethal amounts of rat poison.
When that still didn't produce the desired swift result, she switched tactics and began using thallium instead.
By May 1991, Bobby was experiencing severe flu-like symptoms along with excruciating pain in his hands and feet. His health rapidly declined as Joann's poisonings continued unabated.
Bobby was hospitalized in September 1991, with flu-like symptoms. Sensing an opportunity to finally finish the job, Joann paid her ailing husband a visit to the hospital.
She brazenly brought along poisoned pizza and iced tea spiked with a massive dose of thallium for Bobby to unwittingly consume.
With his last ounce of strength, Bobby confided to a nurse that he believed Joann was intentionally poisoning him.
Tragically, it was too late. The very next day, at the age of just 32, Bobby died from the effects of the thallium poisoning.
Robert told a nurse, "Please help me. My wife is trying to kill me; she is not as she seems."
Joann's unconscionable murder plot spanned nearly a year. Through manipulation, deception, and cold calculation, she succeeded in gradually ending her husband's life.
Investigation and Trial – Joann Curley Admitted That She Poisoned Her Husband
It took five long years for investigators to gather enough evidence to charge Joann with Bobby's murder.
During that time, Joann tried to cover her tracks by ingesting small amounts of poison herself and even giving some to her young daughter Angela.
Her aim was to divert suspicion onto Bobby's co-workers as the real culprits.
The autopsy results on Bobby showed conclusively that he was killed through thalium poisoning.
While it was initially hypothesized a co-worker pulled a prank gone wrong, the sheer amount of poison found in Bobby's body over such an extended timeframe pointed to premeditated murder.
Analysis of hair and fingernail samples provided crucial proof that Bobby had ingested thallium repeatedly over many months. This pattern of poisoning strongly implicated Joann as the perpetrator.
In December 1996, Joann was finally arrested and charged with first-degree murder.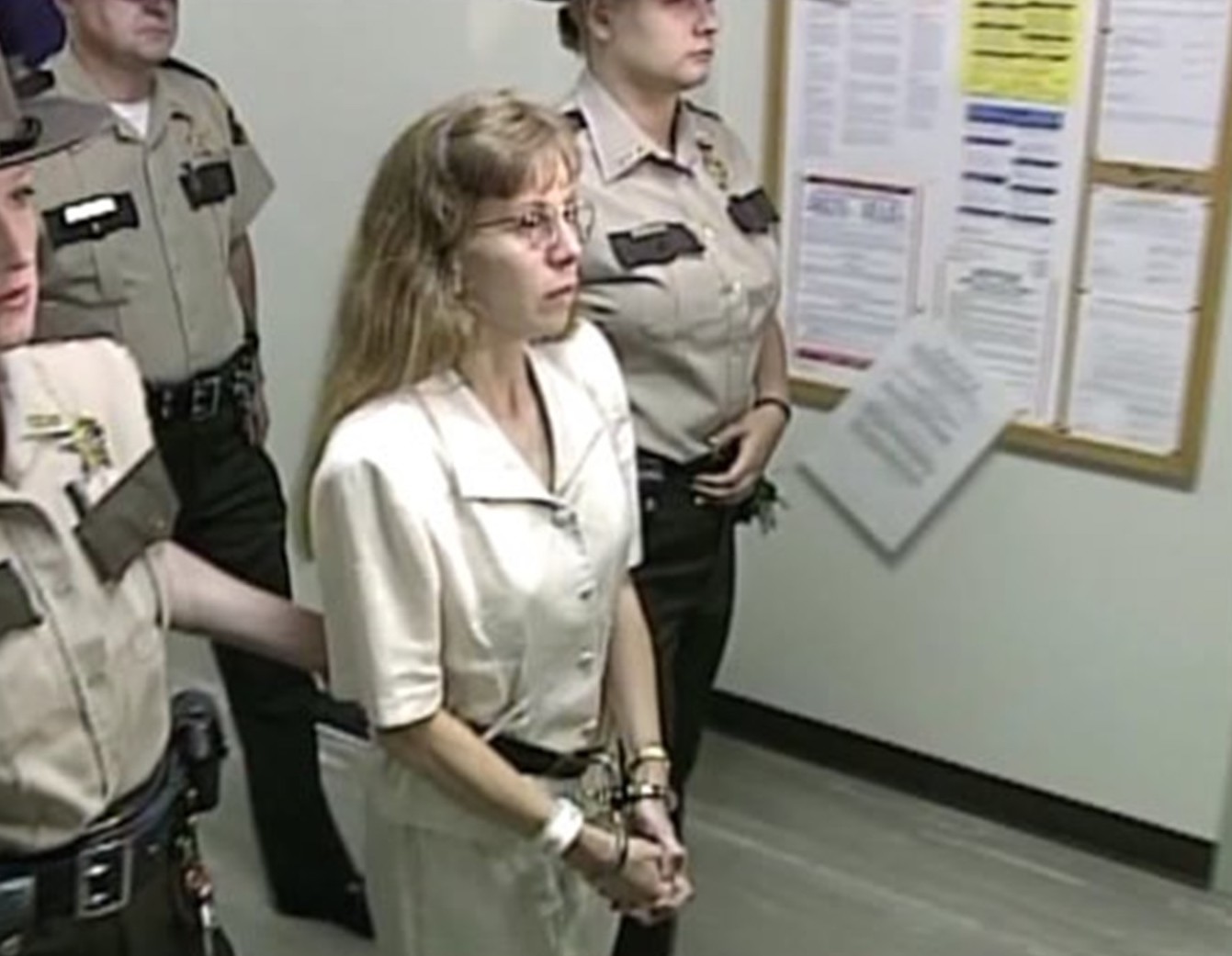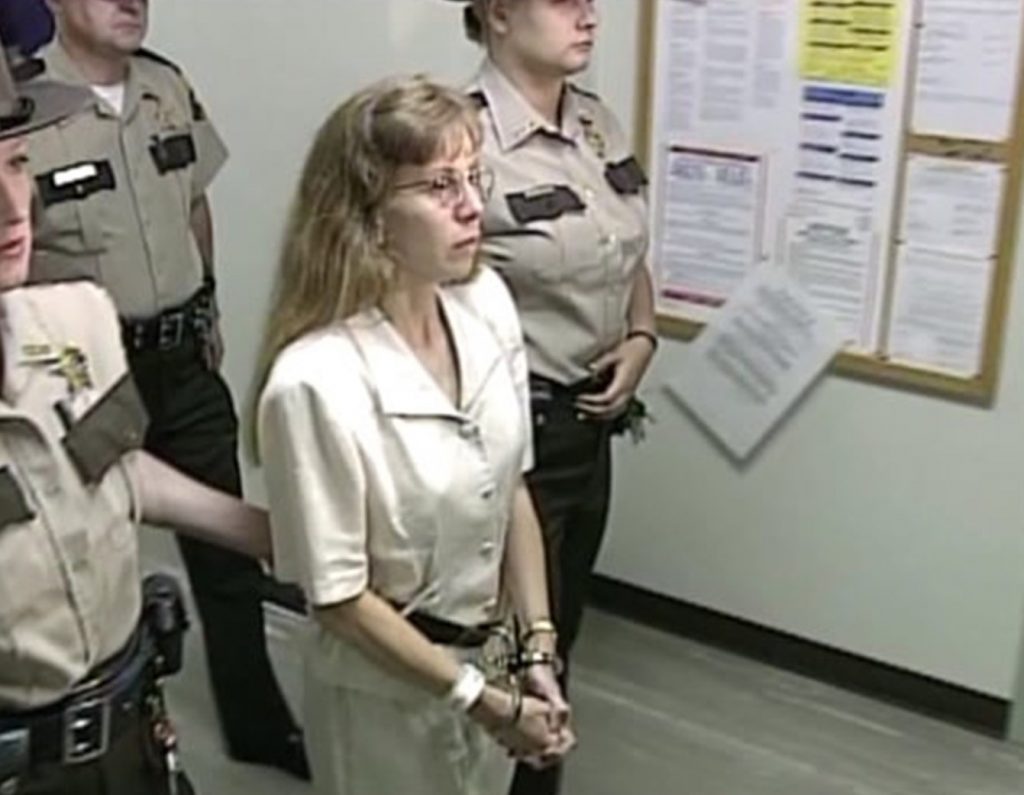 Faced with the possibility of the death penalty, Joann opted to plead guilty to third-degree murder instead.
As part of a plea deal, she confessed to poisoning her husband in order to collect on his life insurance policy.
In 1997, Joann was sentenced to 20 years in prison for her despicable crime. Despite multiple attempts, she was denied parole each time largely due to her lack of remorse.
While Joann ultimately served the full prison sentence handed down, Bobby's grieving family believes she deserved a much harsher punishment.
Joann Curley's Release From Prison After Serving 20 Years
After serving her full 20-year prison sentence, convicted killer Joann Curley, 53, was released from the State Correctional Institute at Cambridge Springs, near Erie in December 2016.
She had been denied parole at every single hearing largely due to her lack of remorse and failure to take responsibility for her actions.
Upon her release, Joann Curley's whereabouts became unknown to the public. She is a free woman now and is under no obligation to disclose information about her whereabouts. It has been reported that she is now living with her family in Luzerne County.
This caused heightened anxiety for the family of her deceased husband, Bobby. Understandably, they harbor animosity towards Joann and feel she has not adequately paid her debt to society.
The Curley family believes Joann should have remained imprisoned for life for the heinous act of slowly poisoning Bobby to death. They view her being set free after only 20 years as a gross miscarriage of justice.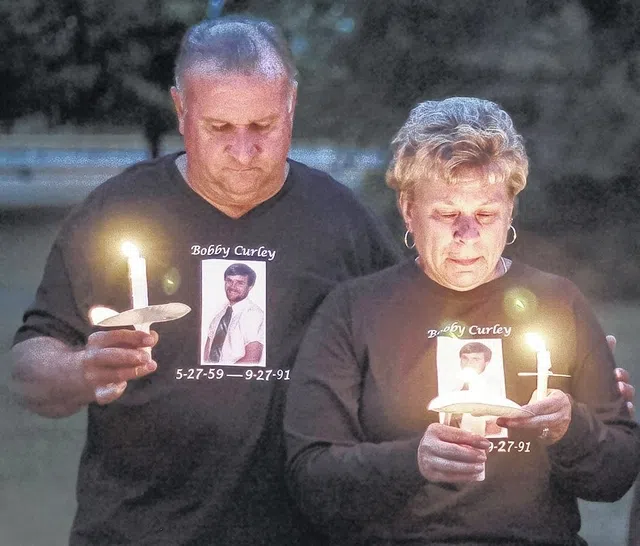 "I don't feel she served enough time. She should be serving a life sentence", said the victim's sister, Susan Curley Grady
Bobby's family also worries that Joann may secretly return to the area where the murder took place, further traumatizing them.
Some legal advocates argue Joann's sentence was far too lenient and does not fit the severity of her premeditated crime.
Additionally, the Curley family feels distressed not knowing Joann's location or being able to track her whereabouts. They regret being kept in the dark about the terms of her release.
Above all, Bobby's family maintains that Joann has yet to show any genuine remorse or acknowledge the devastation she single-handedly caused.
Final Thoughts
Joann Curley's unconscionable plot to kill her husband Bobby stands as a shocking testament to the depths of human depravity.
Through her cruel web of lies, she stole Bobby's life and future while forever scarring his family.
No punishment can undo Joann's cold-blooded crimes fueled by greed. Yet thanks to the Curley's family brave advocacy, victims everywhere gained a platform to fight for justice.
Share this article to honor Bobby's memory and raise awareness of the lasting trauma inflicted by domestic violence.
Read More Stories: