On October 22, 2013, residents of Danvers, Massachusetts were shaken by news of a horrific murder at the town's high school. 14-year-old freshman Philip Chism attacked and killed his 24-year-old math teacher, Colleen Ritzer, in a bathroom at Danvers High School.
This deeply disturbing crime committed by a young teenager against a beloved teacher sent shockwaves through the community.
Who Is Philip Chism Who Killed His Teacher?
Philip D. Chism was born on January 21, 1999, in Tennessee. In the fall of 2013, Chism and his family moved to Danvers, Massachusetts from Clarksville, Tennessee.
As a new student at Danvers High School, Chism was known as a talented soccer player but was described as quiet and withdrawn by some classmates.
At the time of the murder, Chism's parents were going through a difficult divorce. The added stress of a family breakup and moving to a new town likely affected the young boy.
However, no one could have predicted that Chism was capable of the horrific violence he inflicted on his teacher Colleen Ritzer.
Who Is 24-Year-Old Math Teacher Colleen Ritzer?
Colleen Ritzer was a math teacher in her second year of teaching at Danvers High School in Massachusetts.
At just 24 years old, Ritzer was enthusiastic about education and devoted to helping her students learn and succeed. She majored in math and psychology at Assumption College in Worcester, Massachusetts, graduating in 2011.
Ritzer lived in Andover, Massachusetts, and was pursuing a Masters's degree in school counseling at Salem State University.
She was known as a caring, dedicated teacher who went out of her way to assist students who were struggling with math concepts.
Philip Chism was a new student in Ritzer's 9th-grade algebra class. Fellow students said Ritzer had complimented Chism on his drawing ability and was helping the 14-year-old adjust to his new school.
Sadly, Ritzer's kindness was repaid with violence at the hands of Chism.
The Brutal Murder of Colleen Ritzer in Danvers High School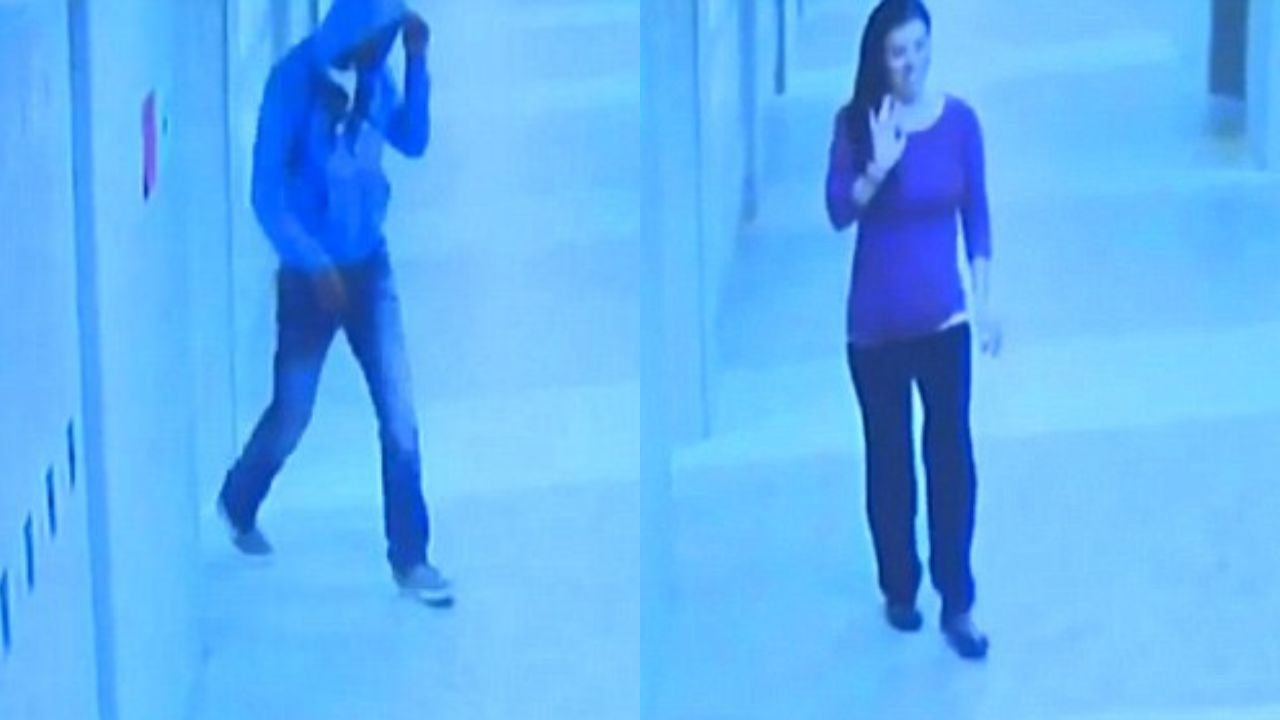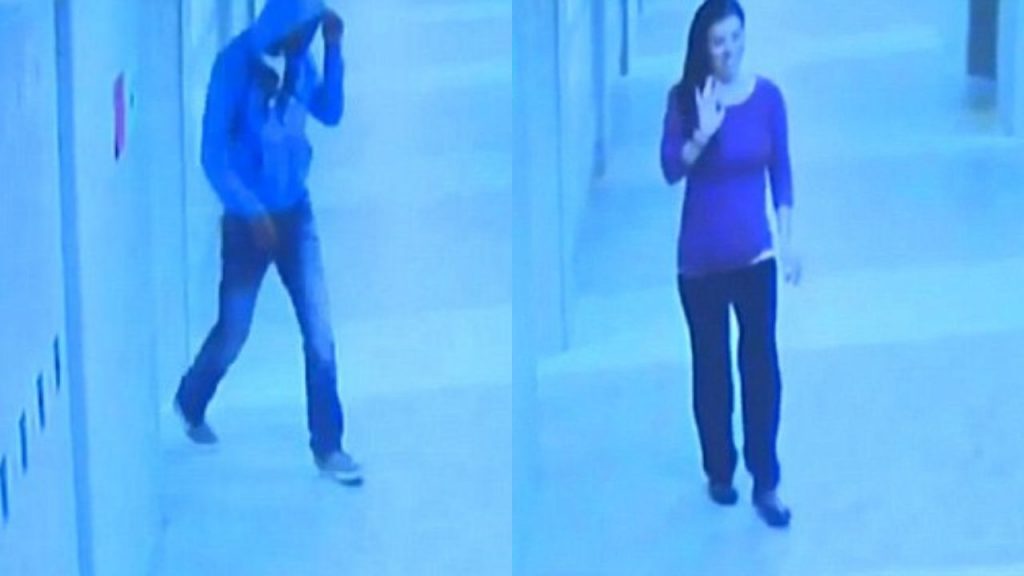 On the afternoon of October 22, 2013, Colleen Ritzer asked Chism to stay after class for extra help with a test coming up.
A witness later reported seeing Ritzer discussing the move from Tennessee with Chism, which seemed to upset him. At 2:54 pm, surveillance cameras recorded Ritzer walking down the hall and entering the second-floor bathroom.
Moments later, Chism appeared, peering down the hall in the direction Ritzer had gone. 14-Year-Old Chism followed Ritzer and entered the bathroom armed with a box cutter and gloves hidden in his hoodie.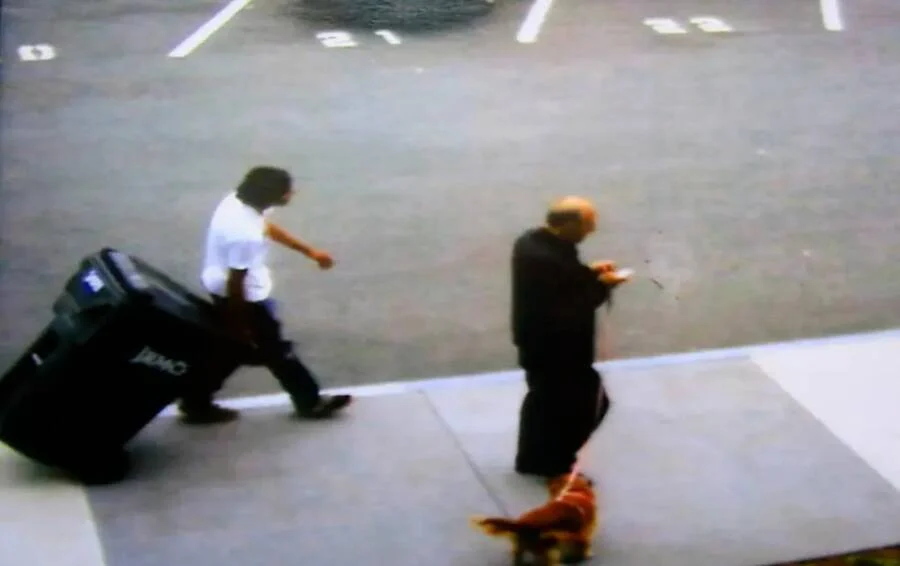 Inside the bathroom, Chism viciously raped Ritzer, slit her throat at least 16 times, and left her bloody lifeless body in the bathroom stall.
Chism then violated her corpse once again by stuffing it into a large recycling bin and wheeling it outside to nearby woods behind the school. There he raped the body again using a tree branch.
Philip Chism's Actions After He Murdered Colleen Ritzer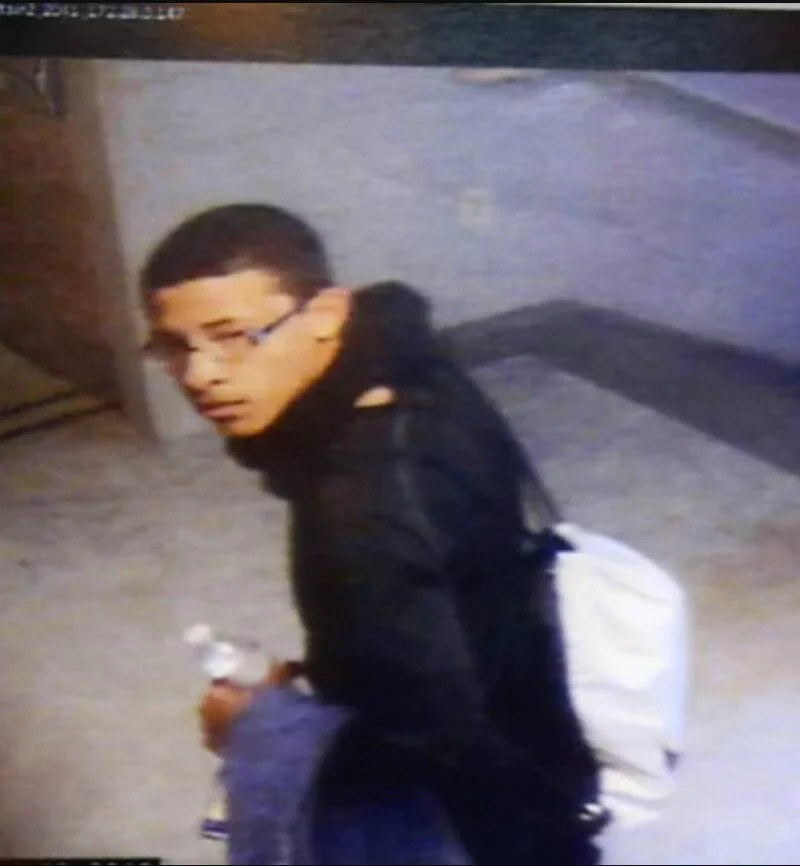 After committing the horrific murder, Chism changed into a clean set of clothes he had brought to school in his backpack.
He casually used Ritzer's credit card to buy a fast food meal. After that, he purchased a ticket to see the Woody Allen film 'Blue Jasmine' at the local cinema.
Surveillance footage from the theater shows Chism calmly watching the movie while eating popcorn. He shows no signs of distress after his violent attack on her Danvers high school teacher just hours before.
Apprehension and Charges
The following morning, police located Philip Chism walking aimlessly along the side of a highway in the neighboring town of Topsfield. In his backpack were Colleen Ritzer's credit cards, driver's license, and underwear. His clothes were stained with blood.
When questioned, Chism confessed "I did it" and told officers where to find Ritzer's body. He directed police to a wooded area near Danvers High School where Ritzer's partially buried body was found.
Chism was placed under arrest for the rape and murder of Colleen Ritzer. He was charged as an adult with first-degree murder, aggravated rape, and armed robbery.
As the community reeled from the horrific violence, many asked what could have possibly driven this 14-year-old boy to commit such a horrific act.
Trial and Conviction of Philip Chism
Chism went on trial in December 2015 in Salem Superior Court. The defense argued that Chism was severely mentally ill and in the throes of a psychotic break when he attacked Ritzer. However, the prosecution maintained that the murder was premeditated and deliberate.
The evidence against Chism was overwhelming. Surveillance footage and his bloody clothes, along with the stolen items belonging to Ritzer found in his possession, provided a clear picture of events.
After deliberating for 10 hours, the jury rejected an insanity plea and found Chism guilty of first-degree murder, aggravated rape, and armed robbery.
Sentencing of Juvenile Offender Philip Chism for 40 Years to Life at Souza-Baranowski Correctional Center in Shirley
In Massachusetts, the mandatory sentence for first-degree murder is life in prison without the possibility of parole.
However, due to Supreme Court rulings that mandatory life sentences without parole are unconstitutional for juveniles, Chism could not receive that sentence.
Instead, Judge David Lowy exercised his discretion and sentenced Chism to serve at least 40 years in prison for raping and killing teacher Colleen Ritzer before being eligible for parole.
He will serve his sentence at a maximum security facility housing youthful offenders. The possibility that Chism could someday be released from prison continues to trouble Ritzer's family and loved ones.
Lasting Impact and Unanswered Questions
The murder of Colleen Ritzer is one of those nightmarish crimes that leave a permanent mark on a community. Residents of Danvers are still struggling to make sense of this horrific act of brutality against an innocent, caring teacher.
Ritzer's parents Tom and Peggie Ritzer filed a wrongful death lawsuit against the town of Danvers and the school district for failing to provide adequate security at the high school.
The murder also sparked debate about protections for teachers and whether severe juvenile offenders like Chism should be tried as adults.
Many troubling questions linger in the aftermath of this tragedy.
What could have driven Philip Chism, a 14-year-old student, to commit this heinous act?
Did the trauma of relocating to a new town and his parents' divorce contribute to his mental state?
How could such a young teenager become capable of acts of rape, torture, and murder?
While these questions may never be fully answered, the legacy of Colleen Ritzer remains. The lives she touched as a dedicated teacher are her greatest memorial.
Her senseless murder serves as a sobering reminder that evil can lurk in the unlikeliest of places, obscuring even the innocence of youth.
After reading about Philip Chism, learn about Katelyn Nicole Davis whose suicide was live-streamed. Then, read about Henry McCabe's disturbing voicemail and tragic death.
If you are a fan of Joe Rogan, you can check out 5 Thoughtful Gifts Patrick Bet-David Gives To Joe Rogan on Joe Rogan Experience Podcast
FAQs
1. When did Philip Chism murder his math teacher Colleen Ritzer at Danvers High School?
Philip Chism murdered his high school teacher Colleen Ritzer on October 22, 2013, at Danvers High School in Massachusetts. The 14-year-old followed Ritzer into a school bathroom after she asked Chism to stay after school for extra help.
2. What happened to Philip Chism after he killed Colleen Ritzer?
After Philip Chism killed his teacher, Colleen Ritzer, he was tried as an adult and convicted of murder in 2015. Chism was sentenced to a minimum of 40 years in prison before being eligible for parole.
3. Where is Philip Chism originally before moving to Danvers, MA?
Philip Chism was born in Tennessee on January 21, 1999. In the fall of 2013, he moved with his family from Clarksville, Tennessee to Danvers, Massachusetts prior to murdering his teacher Colleen Ritzer.
4. What legal efforts have been made regarding the Philip Chism case?
According to court documents, Philip Chism's lawyers filed an appeal of his murder conviction with the Massachusetts Supreme Judicial Court in 2021. The family of Colleen Ritzer also filed a wrongful death lawsuit in civil court.
5. How did the police connect Philip Chism to the murder of Colleen Ritzer?
When Philip Chism was stopped for questioning, a frisk search turned up Colleen Ritzer's credit cards and driver's license in his backpack. Chism then confessed "I did it" and directed police to a wooded area near Danvers High School where Ritzer's body was found.