The mysterious death of Henry McCabe has puzzled investigators and family members for years. In September 2015, the 32-year-old McCabe disappeared after leaving a disturbing voicemail message for his wife. His body was found two months later, but the circumstances around his disappearance and death remain unclear.
Timeline of Key Events
| Date | Event |
| --- | --- |
| September 6, 2015 | McCabe goes out to a club with friends, including William "Papus" Kennedy |
| September 7, 2:28 AM | McCabe's wife receives troubling voicemail message from him |
| September 7 | McCabe reported missing when he doesn't show up for work |
| November 2 | McCabe's body found in Rush Lake |
The investigation into McCabe's disappearance and subsequent death has uncovered some suspicious details, such as:
The confusion over which gas station Kennedy dropped McCabe off at late at night
Kennedy still having McCabe's wallet and keys
The unexplained voicemail message
However, after years of investigation, McCabe's loved ones still have more questions than answers about what really happened to him. Theories range from an accidental drowning to murder. But if it was an accident, it still does not explain the eerie voicemail that captured his last moments.
Background of Henry McCabe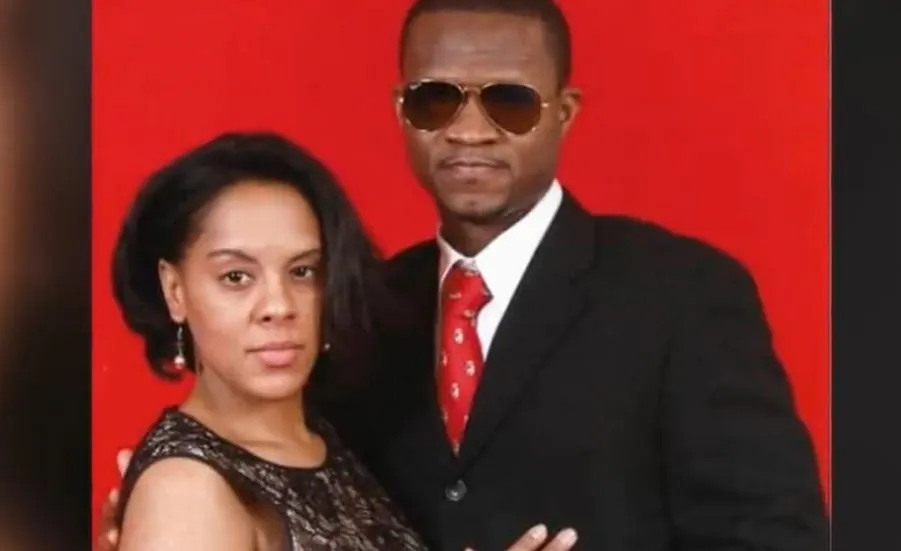 Henry Tobee McCabe was born in Liberia in 1984 and immigrated to the United States to escape civil war in his home country. By 2015, McCabe had built a stable life for himself in Minnesota and showed no outward signs of dissatisfaction.
At the time of his disappearance in September 2015, McCabe was 31 years old and living in Mounds View, Minnesota with his wife Kareen and their two children.
Key Details About Henry McCabe
Job: Worked as an auditor for the Minnesota Department of Revenue
Family: Married to wife Kareen for 11 years, had two daughters
Interests: Enjoyed playing soccer on a local club team
Origins: Immigrated from Liberia as a child to escape civil war
Those who knew Henry McCabe described him as a hard-working man who was respected in his community. He was known for his public speaking skills and for sharing his lunch with colleagues at work.
On his soccer club team, the East Coast Stars, McCabe was said to entertain his teammates with funny jokes and quips on the sidelines during games.
Nothing in McCabe's background pointed to any reason he would suddenly disappear without a trace. By all accounts, he appeared happily settled into his life in Minnesota with his family and job.
So when he went missing that September night after a night out with friends, leaving behind only a cryptic voicemail message, those closest to him were left searching for answers.
The mysterious circumstances surrounding his disappearance and eventual death still haunt those who knew and loved Henry McCabe.
Night of Disappearance of Henry McCabe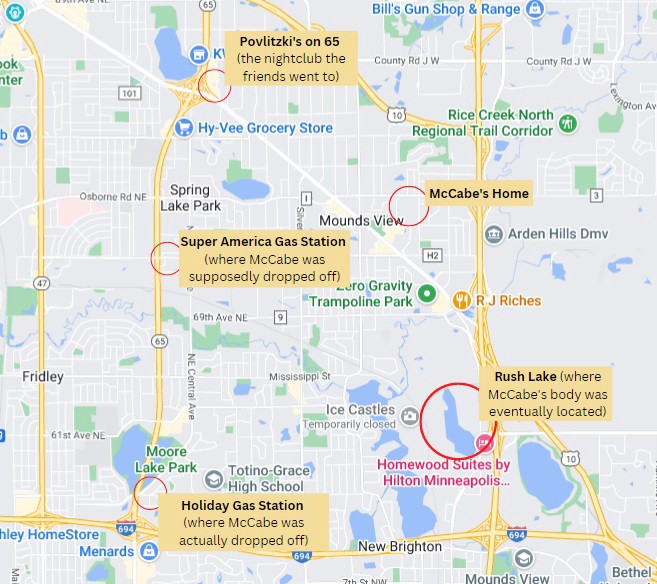 The night Henry McCabe disappeared began like any other weekend night out with friends. On September 6, 2015, McCabe went to a club called Povlitzki's on 65 in Spring Lake Park, Minnesota, along with two friends. One of those friends was William "Papus" Kennedy.
By all accounts, the three men drank and socialized like normal at the club that night. At some point, McCabe gave his wallet to one friend for safekeeping. Later, Kennedy took McCabe's car keys, claiming he didn't want him driving while intoxicated.
Timeline of Events That Night
| Time | Event |
| --- | --- |
| Night of Sept 6-7 | McCabe goes to club with Kennedy and other friend |
| 2 AM | The three leave the club |
| After 2 AM | Kennedy claims he dropped McCabe off at a gas station |
After leaving the club around 2 AM, Kennedy claims he dropped McCabe off at a gas station to get home safely rather than driving him all the way home.
Initial confusion surrounded exactly where Kennedy left McCabe. Kennedy first claimed it was a Super America station in Fridley, but surveillance footage later showed it was actually a Holiday gas station in Spring Lake Park.
It remains unclear why Kennedy would drop McCabe off alone at a gas station in the middle of the night instead of taking him home. This discrepancy has led some to be suspicious of Kennedy's story.
What is clear is that this was the last confirmed sighting of McCabe. By the next morning when McCabe didn't show up to work, his shocking disappearance was underway – and all that was left behind was a disturbing voicemail message.
The Voicemail of Henry McCabe
The most perplexing piece of evidence in Henry McCabe's disappearance is the disturbing voicemail message left on his wife Kareen's phone in the early hours of September 7, 2015.
Kareen was in California when at 2:28 AM, she received a voicemail from her husband's phone number that contained two minutes of bizarre noises and sounds.
Details About the Voicemail
Last time Kareen heard Henry's voice
Contains odd grunting, growling noises
Possible moans and cries of pain
McCabe seems to say "Stop it" at the end
Voicemail pinged off a cell tower near Creekview Park
The full voicemail recording has not been publicly released, but snippets shared by news outlets reveal troubling sounds of a man potentially in severe distress.
Some claim to hear McCabe saying he has been shot, along with hearing the name "Papus" on the recording – William Kennedy's nickname. However, the FBI analyzed the voicemail but apparently found no concrete clues as to what was transpiring.
The contents remain bizarre and unexplained to this day. If it was McCabe on the recording, what or who was inflicting such pain and anguish? Why would these be his last recorded moments before he disappeared forever?
For investigators and McCabe's family, the voicemail represents the biggest piece of the puzzle that doesn't fit. It suggests something sinister happening to McCabe in those final minutes – yet his body showed no clear signs of trauma or violence.
Unlocking the meaning of the voicemail could be the key to unraveling the entire mystery of what happened to Henry McCabe that night.
Investigation and Search for Henry McCabe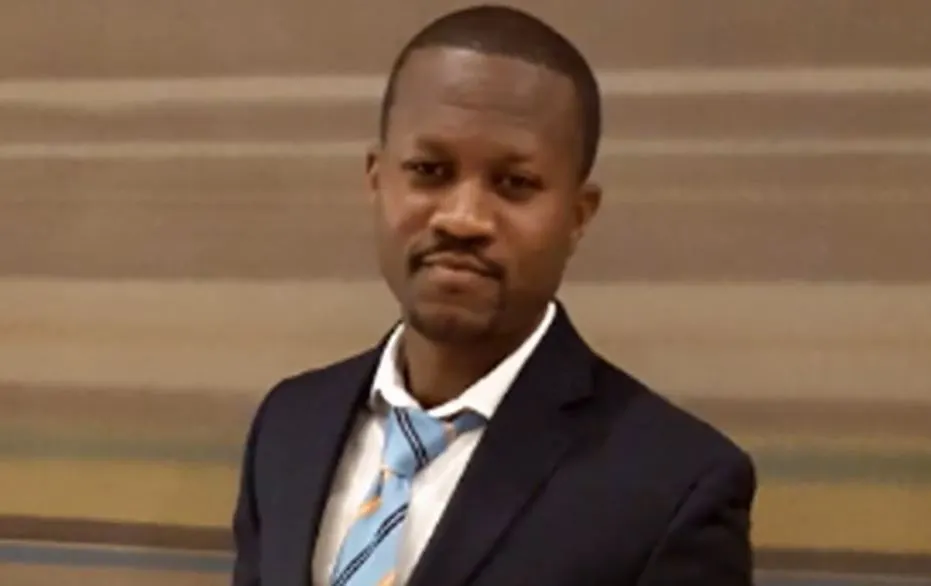 After Henry McCabe failed to show up for work the morning of September 7, 2015, and the disturbing voicemail message was discovered, a massive search effort was launched to try to find him.
McCabe was quickly reported missing by his wife Kareen and brother. The Mounds View Police Department began investigating immediately along with assistance from other agencies.
Timeline of Investigation & Search
| Date | Event |
| --- | --- |
| Sept 7 | McCabe reported missing |
| Sept | Police interview Kennedy & friends |
| Sept | No activity on McCabe's accounts monitored |
| Sept-Nov | Extensive searches conducted |
| Sept-Nov | Cell phone towers tracked but no leads |
| Sept-Nov | FBI & BCA provide assistance |
Police first interviewed Kennedy and the other friend who were with McCabe on the night he disappeared. Both denied any knowledge of what happened.
Authorities also monitored McCabe's phone and bank activity closely, but there was no activity after September 7. His phone was turned off right after the bizarre voicemail.
Both physical searches and cell phone tower tracking were conducted in the weeks after McCabe's disappearance, but yielded little in terms of concrete leads.
Additional assistance was provided by the FBI and Minnesota Bureau of Criminal Apprehension, but the case remained cold.
With no sightings and no digital footprint left behind, it seemed McCabe had simply vanished without explanation. But two months later, a tragic discovery would confirm his fate.
Discovery of Body of Henry McCabe & Autopsy Report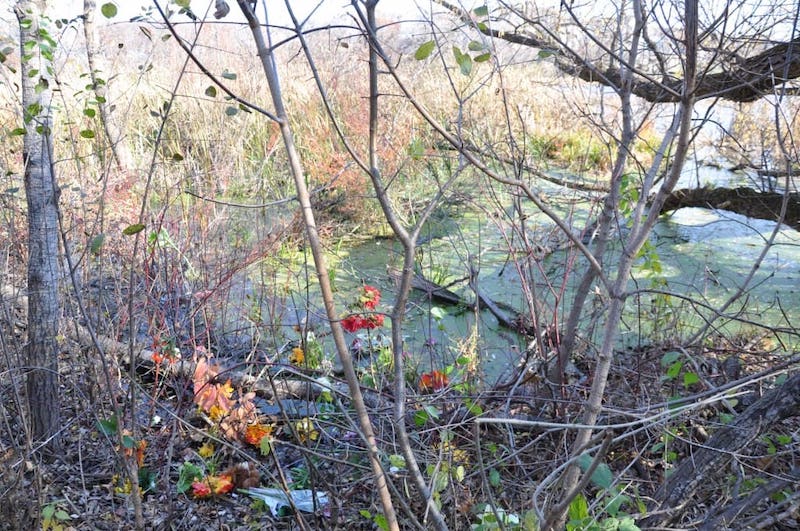 On November 2, 2015, a kayaker discovered a body floating in Rush Lake, located approximately 6 miles from where Henry McCabe was last seen.
It took several days for the Ramsey County Medical Examiner to positively identify the body as McCabe through an autopsy. The decomposition of the remains made it difficult to determine specifics.
Key Details About the Body
Found 2 months after McCabe disappeared
Located 6 miles from the gas station
Identified via autopsy after 2 days
Too decomposed to pinpoint cause of death
Due to the advanced decomposition, the medical examiner could not conclusively determine the cause and manner of death.
They ultimately ruled the cause of death as drowning, but the manner – whether homicide, suicide or accident – remains undetermined to this day.
The lack of clear injury evidence led some to believe McCabe's death may have simply been an accidental drowning. However, the unexplained circumstances around his disappearance and the disturbing voicemail continue to raise questions.
If McCabe wandered into the lake accidentally and drowned, what explains the panicked voicemail? And how did he manage to traverse 6 miles in the middle of the night?
The autopsy results created more mysteries than they solved. While McCabe's fate was now known, the truth about what happened that night remains elusive.
Theories on What Happened to Henry McCabe
In the absence of concrete evidence explaining Henry McCabe's bizarre disappearance and eventual death, many theories have emerged attempting to fill in the gaps.
Main Theories
Murdered – by Kennedy or an unknown assailant
Killed in some kind of ritualistic way
Wife Kareen involved in his death
Suicide – though no motive ever found
Accident – wandered into lake while intoxicated
The most common theory put forth is that McCabe was murdered that night, either by his friend William Kennedy or by some unknown person.
Timothy Borbor, McCabe's brother said, "My brother was murdered."
Kareen also joined her brother-in-law, Timothy, and referred to her husband's death as a murder.
"I want justice for my husband. He didn't deserve to die. Someone did this to him. There is a God and he knows what happened and hates an injustice. Whoever did this, God will deal with you," said Kareen.
According to David Singleton, the chief executive of Minnesota Community Policing, he holds the belief that McCabe's demise was not a mere accident, and furthermore, he asserts that McCabe was not alone on that fateful night.
"I don't believe that he just wandered that far on his own and the audio doesn't support the idea that his death is not suspicious," he stated.
Some in the local Liberian immigrant community have suggested McCabe may have been killed in some kind of ritualistic way linked to his home country. However, no concrete evidence points to this.
There have been a few suspicions surrounding McCabe's wife, Kareen, as she was out of town on the night in question. Some reports indicated that Kareen had suspicions of McCabe's infidelity, which could be seen as a possible motive for murder.
However, it is important to note that there is no direct evidence implicating her in any foul play. According to multiple sources, Kareen was in California at the time of McCabe's death.
It is plausible that she may have either hired someone or convinced someone to carry out the act, but her direct involvement in the murder is yet to be established.
Suicide is considered doubtful by most who knew McCabe, since he had no known reason to take his own life. He seemed happy with his wife, kids, and job.
That leaves accident as a plausible explanation – that an intoxicated McCabe wandered into the lake and drowned. But this still fails to account for the panicked voicemail message and other odd details.
With such limited evidence available, McCabe's loved ones may never get a satisfactory, definitive explanation for what transpired that night. Each theory has holes, and the full truth about his fate may forever remain a mystery.
Ongoing Questions and Theories
Years later, the bizarre disappearance and death of Henry McCabe remains shrouded in mystery, with more questions than answers. Some key issues that still confound investigators:
The eerie voicemail remains unexplained and its contents unknown.
William Kennedy's actions are suspicious but he was never named a suspect.
McCabe's wife Kareen accused of withholding information but denies this.
Online sleuths propose wild theories like animal attacks or supernatural causes.
With no substantial leads, reports, or witnesses ever uncovered, McCabe's loved ones are still searching for the truth.
Efforts to Solve the Case
$5,000 reward offered for information leading to arrest.
Anonymous tip line set up to encourage leads.
Case featured on true crime shows, including Investigation Discovery. The episode name "Who Wanted Him Dead?" covered his case.
There is a $5,000 reward available for any information that can assist in the arrest and conviction of the perpetrator involved in this case. Henry McCabe, who mysteriously disappeared on September 7, 2015, during the early hours of the morning, was approximately 5'11" tall and weighed around 168 lbs.
Despite the recovery of his body, the police are actively seeking further information to aid their investigation.
Individuals with any pertinent information are urged to contact the Mounds View Police Department at (763) 717-4070 or Minnesota Community Policing Services at (651) 485-9211.
Despite national exposure and Reward money offered, no one has come forward with conclusive evidence about what happened that night.
Until someone provides answers, the open investigation continues. Any new clues could potentially help solve the case and provide closure for McCabe's grieving family. For now, the circumstances around McCabe's final voicemail, disappearance and eventual death remain an impenetrable mystery.
Conclusion
The tragic case of Henry McCabe stands out for the bizarre circumstances surrounding his disappearance and subsequent death.
While his body was eventually found drowned in a lake, the autopsy provided no clear answers as to how he ended up there. The lack of injury evidence suggests an accidental drowning cannot be ruled out.
However, the chilling voicemail McCabe left his wife – filled with unexplained noises of anguish – indicates something far more sinister was transpiring in his final moments.
Final Thoughts
If it was just an accident, the voicemail remains unexplained.
McCabe's family and community deserve closure and answers.
Someone knows what really happened to McCabe that night.
After years, the truth is still elusive.
In the end, a loving father and husband disappeared after a night out, only to wind up dead in a lake months later, leaving behind nothing but a haunting recording filled with unknown terror and suffering.
Unless new evidence emerges, the events of that night will likely persist as an impenetrable mystery – a tragedy without explanation or resolution for those left behind. McCabe deserves justice, no matter where the truth may lead.
After reading about Henry McCabe, learn about Tia Hernlen, who, at the age of 5, made a composed and detailed 911 call after discovering her parents' lifeless bodies. Then, read about Lois Hanna, a 25-year-old girl who has been missing since July 4, 1988.
FAQs on Henry McCabe
1. Has Henry McCabe been found?
Yes, Henry McCabe's body was found on November 2, 2015 in Rush Lake, about two months after he originally went missing. A kayaker discovered his remains and he was later positively identified through autopsy. However, the circumstances around his death remain unclear.
2. Who is Henry McCabe?
Henry McCabe was a 31-year-old Liberian immigrant living in Minnesota with his wife and two daughters. He worked as an auditor for the state revenue department. By all accounts he lived a happy life with no known reason to disappear.
3. Who is Henry McCabe's wife?
Henry McCabe was married to Kareen McCabe at the time of his disappearance in September 2015. They had been married for 11 years and had two children together. She was visiting California when Henry went missing after a night out with friends.
4. Who was the body found in Rush Lake?
The body found in Rush Lake in November 2015 was positively identified through autopsy as Henry McCabe. He had been missing for two months since disappearing after a night out at a club with friends in early September. The medical examiner ruled his death as drowning.
5. What was the voicemail Henry McCabe left?
Before disappearing, Henry left a very strange voicemail for his wife filled with unexplained noises of distress and pain. Some claim to hear McCabe saying he was shot, but the full contents are unclear. The voicemail remains a mystery.
6. Was Henry McCabe's death ruled a homicide?
No, the medical examiner was unable to conclusively determine if McCabe's death was homicide, suicide or accident. The autopsy results were inconclusive due to the decomposition of his remains when found. The case is still open and unsolved.