The small town of Enderby, British Columbia was left reeling after the brutal murder of two of its most beloved residents on December 2nd, 2004. Derk Roelfsema, 48, and his wife Audrey Foster-Roelfsema, 51, were found slain in their home on Graystone Road in what police described as a "horrific double homicide".
Background on Derk Roelfsema and Audrey Roelfsema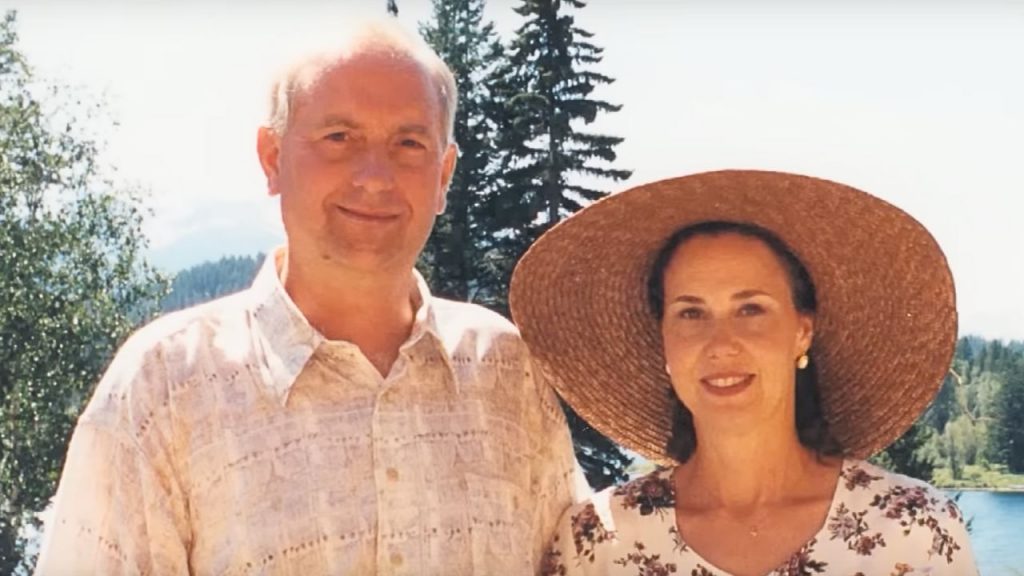 Derk Roelfsema was born in 1956 in Holland and later immigrated to Canada where he met Audrey Foster. The two fell in love and married, settling down on their farm just outside of Enderby, BC.
Friends and neighbors described Derk as a friendly, hard-working farmer who was always willing to lend a hand.
Audrey worked as a nurse and was known for her compassion and kindness. Though they had no children of their own, the couple treated their many nieces and nephews as if they were their own kids.
The Roelfsemas were pillars of the Enderby community. Derk was involved with the local 4H Club where he mentored young people interested in agriculture.
Audrey volunteered at community events and helped organize fundraisers. Their farmhouse was a welcoming place, with frequent gatherings full of warmth and laughter.
The Grisly Discovery
On the morning of December 2nd, 2004, the Roelfsemas' neighbor Bill Daly arrived at their farmhouse to find the back door wide open. Inside, he discovered the couple's lifeless bodies.
Derk was found lying face down in the living room in a pool of blood. He had been shot multiple times in the head and back. Audrey was discovered in the bedroom, also dead from gunshot wounds.
Evidence suggested she had been sexually assaulted before being murdered. The brutal nature of the crimes sent shockwaves through the small town.
Who could have committed such a heinous act against two of Enderby's most beloved residents?
The Murder Investigation
The RCMP immediately launched a homicide investigation into the deaths of Derk and Audrey Roelfsema.
Officers scoured the property looking for evidence and interviewed friends, relatives, and neighbors hoping to turn up any leads.
Investigators determined the couple was likely attacked sometime between 10 p.m. on December 1st and 2 a.m. on December 2nd.
Their farmhouse had been ransacked – drawers emptied onto the floor, cupboards left open. Robbery appeared to be a possible motive.
An autopsy revealed that Derk and Audrey had been shot multiple times with a .22 caliber gun. Derk appeared to have answered the door and been shot first in a surprise attack. Audrey was assaulted and murdered soon after.
For over a year, police pursued various leads but the case went unsolved. With no arrests made, the Roelfsemas' family and friends were left without answers.
Rene Joseph Therrien Pleaded Guilty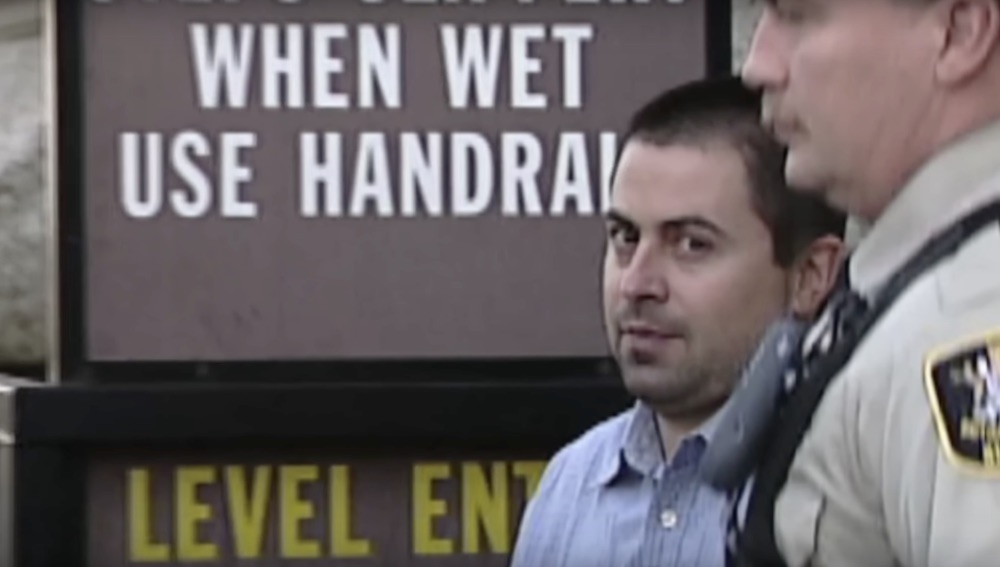 In November 2006, over 2 years after the murders occurred in December 2004, Rene Joseph Therrien unexpectedly pleaded guilty to two counts of first-degree murder in the deaths of Derk and Audrey Roelfsema.
Therrien, a former resident of Enderby, had an extensive criminal history including robbery, assault, and drug possession charges. At the time of the murders, he had recently been released from jail.
Though his confession was unexpected, details of the crime provided by Therrien matched evidence found at the scene. He admitted to acting alone when he went to the Roelfsemas' farmhouse armed with a .22 caliber gun.
By pleading guilty, Therrien avoided going through a complete trial and avoided the possibility of receiving the death penalty.
In exchange for his guilty plea, Therrien received a life sentence with no possibility of parole for 25 years. He showed little remorse for his actions.
Lingering Questions
While Therrien's confession provided some closure, many in the Enderby community were still left with unanswered questions. What was the motive behind these shocking murders?
Some suspected robbery as a possible motive given the ransacked state of the home. However, very little seemed to be stolen. And why did Therrien target the Roelfsemas specifically?
As far as investigators could tell, he had no connection to the couple prior to the night of the murders.
Sadly, with Therrien offering up little explanation for his actions, the families of Derk and Audrey may never fully understand what happened that fateful night or why these two innocent lives were taken.
Remembering Derk and Audrey Roelfsema
The senseless murder of Derk and Audrey Roelfsema still haunts the small town of Enderby even over 15 years later.
Friends and family remember Derk as a doting uncle to his many nieces and nephews. He loved teaching the kids about farming and agriculture and was always there when they needed guidance or support.
Audrey is fondly remembered for her compassionate spirit and dedication to helping others. As a nurse, she touched many lives with her empathy and commitment to caring for her patients.
The Roelfsemas' deaths left a void in the community that can never fully be filled. Their farmhouse, once a place of joy and laughter, now stands empty, the surrounding fields left untended.
A memorial plaque was erected on the property in honor of Derk and Audrey. Their names are solemnly recited each year at a local candlelight vigil marking the anniversary of their deaths.
Though gone, Derk and Audrey Roelfsema will never be forgotten. Their memory lives on in the hearts of all those whose lives they touched. Their senseless murder serves as a tragic reminder of the value of human life and the importance of community.
The Trial of Rene Joseph Therrien
Here is an overview of what the trial process may have entailed if Therrien had not pled guilty:
Key Evidence
Ballistics testing matched .22 caliber bullets found at the crime scene to a gun owned by Therrien
DNA evidence placed Therrien at the scene of the crime
Fibers from Therrien's clothing were found on the victims
Therrien knew specific details about the murders
Prosecution Arguments
Therrien had the opportunity and means to commit the murders
Strong forensic evidence links him directly to the crime
In confession, Therrien provided accurate crime details only the killer could have known
The prosecution cited Therrien's history of violence as evidence of a propensity for murder
Defense Arguments
Therrien was under the influence of drugs at the time of confession
As a known addict, his confession is unreliable
The defense could argue the evidence was circumstantial or mishandled
May claim another perpetrator committed murders and framed Therrien
Potential Trial Outcome
Given the strong physical evidence and corroborated confession, Therrien likely would have still been found guilty had he gone to trial.
With two brutal murders, a conviction on both first-degree murder counts was highly probable. Therrien avoided the death penalty by agreeing to plead guilty.
While the trial process may have brought some additional details to light, Therrien's guilt in the horrific murder of Derk and Audrey Roelfsema was relatively clear-cut.
FAQs
1. When did the murders of Derk and Audrey Roelfsema occur?
The murders took place on the night of December 1st, 2004 into the early morning hours of December 2nd, 2004 at the Roelfsemas' farmhouse in Enderby, British Columbia.
2. How were Derk and Audrey Roelfsema murdered?
Derk and Audrey Roelfsema were both shot multiple times with a .22 caliber gun. Derk was shot in the head and back. Audrey was sexually assaulted before being murdered.
3. Who murdered Derk and Audrey Roelfsema?
In November 2006, Rene Joseph Therrien confessed and pleaded guilty to the first-degree murders of Derk and Audrey Roelfsema. He was sentenced to life in prison with no parole for 25 years.
4. Why did Rene Joseph Therrien murder Derk and Audrey Roelfsema?
Therrien's motive for the murders was never fully established. Robbery was suspected as a possible motive given the ransacked state of the home, but very little was ultimately stolen. Therrien had no known connection to the victims prior to the murders.
5. How did the community react to the murders?
The small town of Enderby was devastated by the shocking murders. Derk and Audrey were beloved pillars of the community. A memorial plaque was erected at their farm and their names are recited yearly at a vigil on the anniversary of their deaths. The loss is still felt deeply.