Dylan Schumaker was only 16 years old when he committed a terrible crime in 2013. He was babysitting his girlfriend's two little boys in Springville, New York. Schumaker ended up fatally beating the older boy, who was just 23 months old.
The little boy's name was Austin Smith. Schumaker punched Austin's head over and over to make him stop crying. This caused Austin to have severe bleeding in his brain and he died.
Schumaker was arrested and went on trial in 2014. He claimed that he did not mean to kill Austin. But the jury did not believe him. They found him guilty of murder. Schumaker was given the maximum life sentence of 25 years, though it was later reduced to a term of 18 years incarceration.
So where is Dylan Schumaker today?
He is currently in prison at the Clinton Correctional Facility in New York. In 2016, his sentence got reduced to 18 years to life. This means he might be able to get parole in the year 2031.
Dylan Schumaker Girlfriend Ashlee Smith, Her Two Boys, and The Crime
In March 2013, Dylan Schumaker was 16 years old. He was living in Springville, New York with his 19-year-old girlfriend Ashlee Smith and her two little boys.
One night, Dylan Schumaker was babysitting Ashlee's sons while she was working her shift in a restaurant in Springville. The older boy was 23 months old. His name was Austin Smith. The younger boy Kristopher was 2-month-old.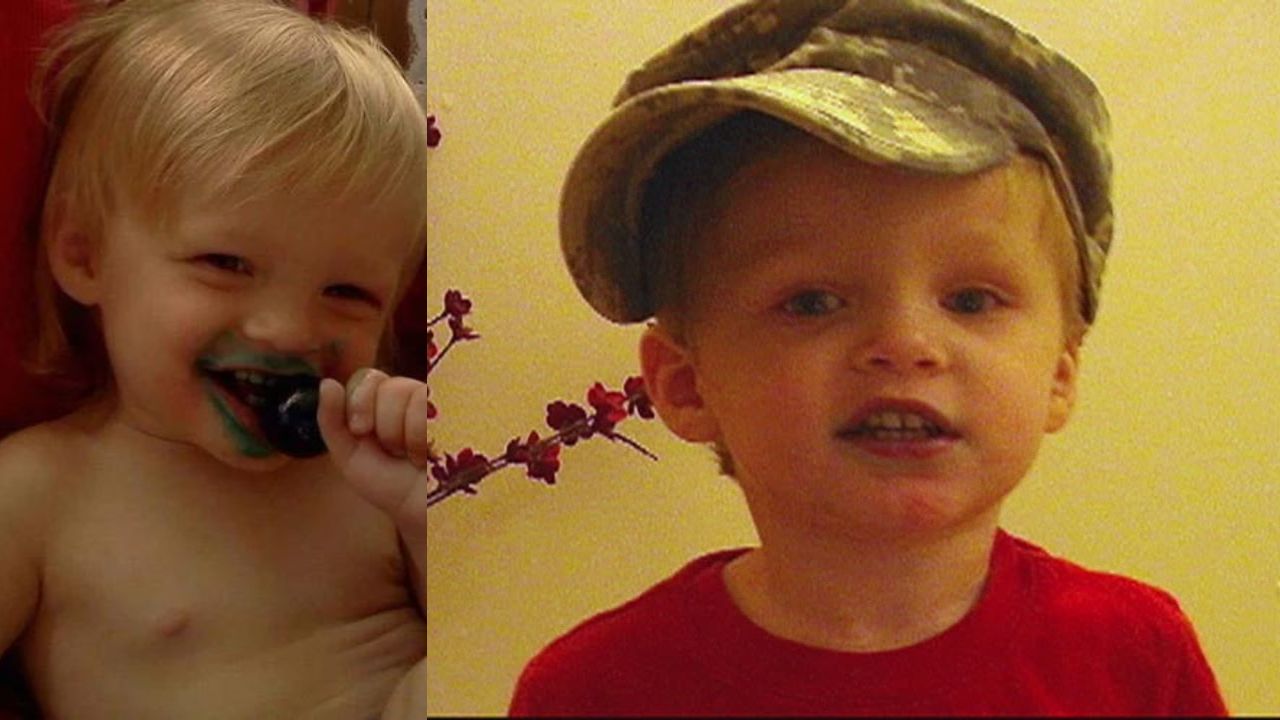 Schumaker was babysitting Ashlee Smith's two sons when the crime occurred.
He started to get frustrated with little Austin while babysitting that night. Austin wouldn't stop crying. Schumaker was afraid his cries would wake up the baby.
So Schumaker did something horrible. He put a pillow over Austin's head. Then he punched the pillow over and over. He kept punching Austin's head to try to make him be quiet.
This severe beating caused Austin to have serious brain bleeding. The bleeding in his brain would end up killing Austin. Remember Austin Smith was almost two years old when he was killed.
When Ashlee came home from work that night, she found that her son Austin was dead. The babysitter Dylan Schumaker had beaten him to death.
Schumaker was arrested for the terrible crime. But he claimed it was an accident and he didn't mean to kill little Austin.
The Trial and Sentencing of Dylan Schumaker For The Murder of Austin Smith
Dylan Schumaker went on trial in 2014 for the murder of Austin Smith.
During the trial testimony, Dylan Schumaker, who was only 16 years old at the time, admitted that he was babysitting and watching Austin and his brother while Ashlee was working her shift.
Schumaker previously testified he put a pillow over Austin's head while trying to stop the 23-month-old from crying.
Though Schumaker told the jury he did not intend to kill Austin or realize his actions could lead to the toddler's death, he was found guilty of second-degree murder in the death of Austin Smith.
The judge and Ashlee did not believe Schumaker's claims that he loved Austin and never wanted to hurt him.
In a comment Schumaker made while awaiting trial, he tried to set up a defense by saying he could just cry in court to elicit sympathy since he was young, inexperienced, and struggling with anger issues.
The judge called Schumaker a "manipulator and deceiver" as Schumaker tried to make the jury feel sorry for him by crying at the sentencing.
The judge also talked about a phone call where Schumaker said he could use the fact that he is white to get the jury on his side.
"I'm a 16-year-old blond. Probably all I have to do is cry, and they're going to feel sorry for me," Schumaker told her, referring to the jury.
Judge Boller sentenced Dylan Schumaker to 25 years in prison, the maximum penalty.
Schumaker ended up getting the harshest sentence possible for his crime and is spending his life in prison at the Clinton Correctional Facility for the choices he made that day while babysitting.
Is Dylan Schumaker Still in Prison? Yes, Dylan Schumaker is currently serving in Clinton Prison
Schumaker is currently in Clinton Prison in New York. He was originally given a sentence of 25 years to life. But in 2016, his sentence was reduced to 18 years, making him eligible for parole after serving that time. He will be eligible to apply for parole in the year 2031. That's when he will have served 18 years of his sentence.
He has served 9 of those 18 years so far and has 9 more years to go until he can try to get parole. While in prison, Schumaker has had to reflect on his choices that day in babysitting little Austin. He took Austin's life away when Austin was just an innocent 23-month-old boy.
If Schumaker does get parole someday, he will be closely monitored. The state will keep a close watch on him even after his release.
Life in Prison and the Possibility of Parole
Dylan Schumaker has now spent 9 years in prison since his sentencing in 2014. He is spending his time at the Clinton Correctional Facility in New York. His daily life involves strict prison routines and limited freedom.
In 2031, after 18 years served, Schumaker can apply for parole. But will he actually get released? If granted parole after his 18 years in prison, Schumaker would be released in 2031 at age 34.
At his parole hearing, a board will review his behavior in prison. They will also consider whether he is still a danger to society.
The board will likely talk to psychologists to evaluate Schumaker's mental state. They will try to determine if he has been rehabilitated after all those years in prison.
The board will also allow Austin Smith's family members to share statements. The family can explain why they think Schumaker should remain in prison and not be paroled.
Considering the violent crime Schumaker committed, it may be difficult for him to get approved for parole in 2031. But the board will ultimately decide if he can be released back into society.
The Victim's Family
The family of Austin Smith was devastated by his tragic death. Austin was only 23 months old when he was killed by babysitter Dylan Schumaker.
At the trial, Austin's grandfather spoke about how their family was destroyed. He said they will never get Austin back and that a piece of their heart will always be missing.
State Supreme Court Justice M. William Boller received 13 letters from people talking about how Schumaker's terrible crime impacted them.
If Schumaker gets parole someday, it will likely be very painful for Austin's family. They will have to come to terms with the man who killed Austin being released from prison.
The family can give statements at Schumaker's parole hearing about why they think he should remain locked up. But the decision is ultimately up to the parole board.
Austin's family will have to carry this grief over their loss for the rest of their lives, regardless of Schumaker's fate. 26 years old, Schumaker has caused so much pain for Austin's family, who had their lives devastated by the horrible crime.
Fake News Claim in the Case of Dylan Schumaker
Some fake news circulated about Dylan Schumaker's case. The fake story claimed that Schumaker killed a Muslim refugee for raping his sister. It said he was sentenced to prison for that crime instead of the real murder of Austin Smith.
But this was completely false information. The viral video footage was actually from Schumaker's real trial for killing Austin. Fact-checkers proved the Muslim refugee story was 100% fake.
Schumaker was never on trial for killing a Muslim refugee. He was only on trial for the babysitting murder of 23-month-old Austin Smith back in 2013.
The fake story was made up and circulated online to stir up hatred against Muslim refugees. But the truth is that Dylan Schumaker took young Austin's life and went to prison for that alone.
Conclusion
In 2013, Dylan Schumaker committed a horrible crime. While babysitting his girlfriend's 23-month-old son Austin, he beat the boy's head until he died from brain bleeding.
Schumaker went on trial and was found guilty of murder. He received a maximum sentence of 25 years to life in prison. Now Schumaker is serving time at a New York prison. His sentence was reduced to 18 years, making him eligible for parole in 2031.
By then he will have served 18 years for taking young Austin's life. It is not yet clear if the parole board will agree to release him. This tragic crime caused so much pain for Austin Smith's family. They will have to carry that grief forever.
The choices Schumaker made that day while babysitting changed many lives. His path from a teenager to a convicted murderer shows how quickly life can take a turn for the worse with one violent act.
FAQs
1. Who was Dylan Schumaker's girlfriend at the time?
His girlfriend was 19-year-old Ashlee Smith.
2. What did Boller tell Schumaker?
Boller told Schumaker that he knew right from wrong at 16 at the time.
3. Did Dylan Schumaker intend to kill Austin?
Schumaker said he never wanted to hurt Austin.
4. Where is Dylan Schumaker today?
Dylan Schumaker is currently in prison in New York state.
5. What happened to Dylan Schumaker's 23-month-old toddler son?
Schumaker was babysitting and killed Austin Smith.
6. What was Dylan Schumaker convicted of?
Schumaker was convicted of second-degree murder.
7. What was Dylan Schumaker's sentence?
Originally sentenced to 25 years, it was reduced sentence to 18 years in prison.
8. How old was Dylan Schumaker when the incident occurred?
Schumaker was 16 at the time.
9. What texts did Schumaker send?
He sent texts trying to set up a sexual tryst with a girl and sell drugs while babysitting.
10. What is the minimum and maximum sentence for Schumaker's charges?
15 years to life minimum, sentenced to 25 years maximum.
Sources:
Read More Crime Stories: