In August 2013, an unthinkable crime shocked the nation when Isabella Guzman, an 18-year-old girl from Aurora, Colorado, stabbed her mother Yun Mi Hoy 79 times.
The horrific murder scene left investigators reeling and searching for answers. But in an unexpected twist, Isabella was found not guilty by reason of insanity caused by schizophrenia.
Years later, disturbing courtroom footage of a smirking Isabella went viral on TikTok, sparking curiosity about her chilling story.
She rapidly gained a troubling online following of users who perversely claimed she must have had a valid reason for brutally killing her own mother.
The viral videos brought intense debates about the dangers of glorifying violence and stigmatising mental illness on social media.
In this article, we will deep dive into the case of Isabella Guzman, what led her to stab her mother, and how she later gained notoriety on social media for her unsettling demeanour during court proceedings.
| Information | Details |
| --- | --- |
| Perpetrator | Isabella Guzman |
| Target | Yun-Mi Hoy (mother) |
| Murder Date | August 28, 2013 |
| Location | Aurora, Colorado |
| Weapon Used | Knife |
| Injuries | 79 stab wounds – 31 to face, 48 to neck |
| Arrest | August 29, 2013 |
| Plea at Trial | Not guilty by reason of insanity |
| Verdict | None – found not guilty |
| Punishment | Psychiatric hospitalisation |
Troubled Childhood of Isabella Guzman
Isabella Guzman was born in June 1995 in the United States of America. From a young age, Isabella Guzman exhibited behavioural issues that concerned her family. According to relatives, she had problems from early childhood but was generally regarded as a sweet and good-hearted girl.
However, her mother, Yun Mi Hoy, struggled with her daughter's difficult behavior. When Isabella was just 7 years old, Yun Mi sent her away to live with her biological father, Robert Guzman.
Isabella lived with her father, Robert Guzman, for some time due to her problematic relationship with her mother, Hoy.
Robert said that his daughter and her mother (his ex-wife, Yun Mi Hoy), "were getting into fights all the time."
Eventually, she returned to reside with Yun Mi and her stepfather, Ryan Hoy
Family members described Isabella as normally affectionate and loving
But she had concerning behavioural problems since childhood
Even after moving back in with her mom, Isabella continued to act out during her adolescent years. She dropped out of high school and tensions persisted in the household. Guzman and Hoy were unable to resolve the situation.
Relatives expressed shock that Isabella Guzman could commit such a violent act. They believed there must have been hidden factors that drove a supposedly sweet teenager to murder her own mother in such a brutal manner.
Events Leading to Murder
In the time leading up to Yun Mi Hoy's tragic murder, Isabella's behavior took an even more disturbing turn.
She became increasingly disrespectful and threatening toward her mother
On August 27, 2013, Isabella and her mother had a fight where she spat in her mother's face
The next morning, Isabella sent her mother an email that ominously warned "You will pay"
Frightened by her daughter's escalating aggression, Yun Mi called the police on August 28 to report Isabella's threatening behavior.
Yun Mi also called Isabella's biological father and her ex-husband Robert Guzman to talk to her.
According to reports, it is revealed that Robert did talk to her daughter three hours before the 911 call about her rebellious nature.
Guzman told the reporters that, "I went to talk to her because her mother was worried and wanted me to talk to Isabella. […] So, I went to talk to Isabella and we sat down in the backyard looking at the trees and the animals and I started to talk to her about the respect that people should have for their parents. And I was trying to let her know that she should be obedient to her parents, not rebellious, that she should try to listen more and everything was going fine."
But just hours after the police paid a visit intended to diffuse the tensions, the unthinkable happened.
The Murder of Yun Mi Hoy When Guzman Stabbed Her Mother 79 Times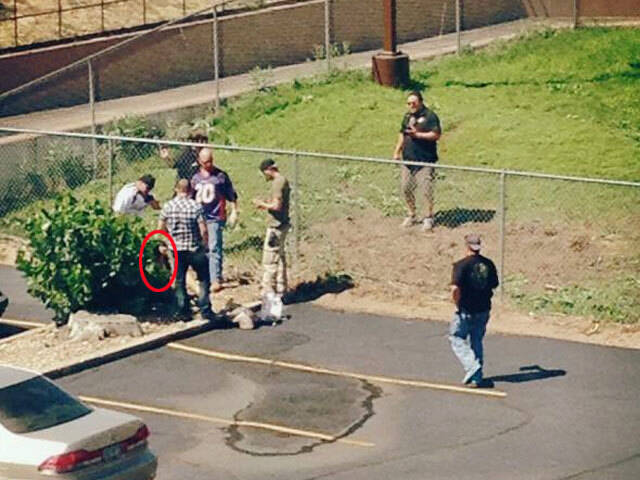 On the evening of August 28, 2013, Yun Mi Hoy came home from work around 9:30 pm. She told her husband she was going upstairs to shower. But he soon heard a loud noise and then terrifying screams.
Ryan Hoy rushed upstairs. He saw Isabella Guzman slamming the bathroom door shut. He tried to open the door, but Guzman had locked it. When he saw blood under the door, he ran downstairs to call 911.
When Ryan came back, he heard his wife say "Jehovah." Then Ryan saw Guzman open the door with a bloody knife.
According to an affidavit, Guzman "was just staring straight ahead when she walked past [Ryan]" without speaking or looking at him.
Ryan went into the bathroom. He found Yun Mi naked on the floor covered in stab wounds. He tried to save her, but she was already dead.
Yun Mi Hoy was brutally murdered by her own daughter in their family home.
Yun Mi was stabbed 79 times
Isabella stabbed her mother 31 times in the face and 48 times in the neck
Isabella's stepfather, Ryan Hoy, discovered her standing over her mother's lifeless body
Isabella fled the scene but was found the next day hiding in a nearby parking garage
The sheer brutality of the attack, especially coming at the hands of her own child, left investigators searching for clues behind what could possibly drive a teenager like Guzman to commit such a horrific matricide.
Aftermath and Trial of Isabella Guzman
In the aftermath of Yun Mi Hoy's tragic murder, Isabella Guzman faced serious criminal charges including one first-degree murder charge in Arapahoe County court. However, her trial took an unexpected turn.
Isabella pleaded not guilty by reason of insanity
Doctors diagnosed her with schizophrenia and delusions
She experienced hallucinations and lost touch with reality
Guzman claimed that she didn't know that Yun-Mi Hoy was her mother and that she was killing someone else to save the world
Due to her mental illness, Guzman was found not guilty
Instead of prison, she was sent to a psychiatric hospital
It was even said that she did not know Yun-Mi Hoy was her mother and that she thought she was protecting the world from harm by removing a perceived threat.
On those grounds, the judge was convinced that the suspect did not commit the crime intentionally and did not know right from wrong, given the significant mental health challenge presented in the evidence.
During the trial, doctors painted a disturbing portrait of Isabella's deteriorating mental health. They testified that she had suffered from worsening delusions and hallucinations for years leading up to the murder.
In Isabella's delusional state, she truly believed she was stabbing a woman named Cecelia, not her mother. In her mind, it was an act that would somehow save the world.
Faced with stark evidence of her debilitating schizophrenia, the jury returned the verdict – not guilty by reason of insanity. Instead of a prison sentence, Isabella was institutionalised in a psychiatric facility for treatment.
How Isabella Went Viral on TikTok
Many years after the tragic murder, Isabella Guzman's story took on a new life on social media.
In 2020, courtroom videos of Isabella went viral on TikTok
She gained a concerning following of users who thought she was justified
But others accused the videos of glorifying and stigmatising mental illness
Isabella's bizarre courtroom behavior proved disturbingly entertaining to many TikTok users. Some commenters perversely voiced support for Isabella and claimed she must have had valid reasons for her actions.
However, mental health advocates condemned the videos for spreading harmful assumptions about psychiatric conditions leading to violence. The videos brought to light society's fixation on sensationalising mental illness in criminal cases.
Where is Isabella Guzman Now?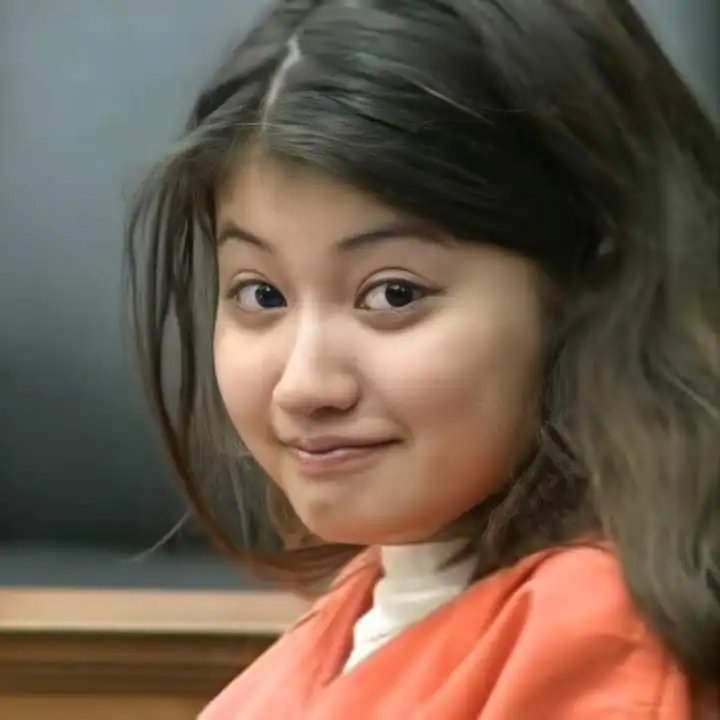 Nearly 10 years after the harrowing murder that landed her in psychiatric custody, where is Isabella Guzman today?
As of 2023, she remains institutionalised in a mental health facility
In November 2020 during an interview with CBS4 Isabella claimed that she is now "restored to health" and not a danger
In 2021, she was granted temporary release to attend therapy sessions outside the hospital
She has publicly apologised for her crime and said she would "change it if she could"
Despite Isabella's insistence that she is rehabilitated, authorities remain cautious. After years of treatment for her schizophrenia, she is still under hospital supervision.
In recent years, Isabella has been allowed strictly limited freedoms, like escorted trips to see her therapist. She has expressed remorse for her mother's brutal murder and indicated she would alter her actions if given the chance.
But whether Isabella will ever be deemed fully recovered and fit to rejoin society remains uncertain. For the foreseeable future, she continues to reside at the psychiatric institution where she's been held for nearly a decade since her chilling crime.
Conclusion
Isabella Guzman's devastating crime and perplexing road to online notoriety leave many unsettled questions.
Her murder of her mother stemmed from untreated mental illness
The complex legal case gained sensationalised attention on social media
Ultimately, Isabella's tragic story reveals deep flaws in how society handles and perceives crimes involving mental health issues.
Her journey through the criminal justice system, including her trial and imprisonment, raises questions about how society sensationalizes violent crimes involving young women.
From her troubled childhood to her internet fame, the chilling tale of violence, illness, and exploitation still looms large in the public imagination.
Isabella's long path of rehabilitation also remains unfinished, a solemn reminder of the lingering trauma caused by her disturbing actions.
After reading about Isabella Guzman, learn about Yuka Takaoka, a 21-year-old Japanese girl who stabbed her boyfriend. Then, read about 14-year-old Philip Chism who raped and killed his school teacher Colleen Ritzer in the school bathroom. Then you read about the tragic murder of 9-year-old Zander Lyda by his 12-year-old sister.
If you are a fan of Joe Rogan, you can check out 5 Thoughtful Gifts Patrick Bet-David Gives To Joe Rogan on Joe Rogan Experience Podcast
If you like strange stories, read about Barbora Skrlova, a 33-year-old woman who posed as a 13-year-old child. Also, read about child star Judith Barsi who was shot dead by her dad when she was 10 years old.
FAQs
1. Who is Isabella Guzman?
Isabella Guzman is an American woman who stabbed her mother, Yun Mi Hoy, to death in 2013. Guzman was 18 years old when she murdered her mother. The brutal murder occurred at their home in Aurora, Colorado.
2. What happened to Isabella Guzman?
In August 2013, Isabella stabbed her mother 79 times in the face, neck and torso. Her stepfather found her standing over the body holding a knife. She was arrested the next day. At her trial, doctors said she had schizophrenia and didn't know right from wrong. She was found not guilty by reason of insanity.
3. Where is Isabella Guzman today?
As of 2023, Guzman remains institutionalised at a psychiatric hospital after being found not guilty of her mother's murder. She claims she's been restored to health through treatment but authorities remain cautious about releasing her.
4. Why did Isabella Guzman go to jail?
Guzman was never actually sent to jail. After being found not guilty by reason of insanity, she was ordered to be institutionalised at a mental health facility instead of going to prison. She's been held there for treatment for nearly a decade since killing her mother.
5. Why is Isabella Guzman on TikTok?
In 2020, videos of Guzman's 2013 court appearances went viral on TikTok, sparking curiosity about her bizarre behavior. She gained a troubling online following of users who thought her actions were justified.
6. Why did Isabella Guzman stab her mother?
According to doctors, Guzman was suffering from long-term untreated schizophrenia and delusions when she killed her mother. She wrongly believed she was stabbing someone else in order to save the world.
7. How many years has Isabella Guzman been in jail?
Guzman has never actually been in jail. She's been held at a mental health facility for about 10 years since being found not guilty of her mother's murder in 2013.
8. Isabella Guzman's age?
Isabella Guzman is currently around 28 years old. She was 18 when she stabbed her mother in 2013.
9. Why is Isabella Guzman famous?
Isabella Guzman gained fame and notoriety online in 2020 when videos of her odd behavior during her 2013 murder trial went viral on TikTok. The videos sparked debates about glorifying violence and mental illness.
10. What nationality is Isabella Guzman?
Isabella Guzman is an American citizen. She was born and raised in the United States.