The tragic and shocking death of Phyllis Potter (Astaire), Fred Astaire's beloved first wife, remains one of the most heartbreaking stories in classic Hollywood.
As a key figure in Astaire's life, her untimely passing from lung cancer not only left the world-renowned dancer devastated but also significantly impacted his career and personal life.
In this article, we will delve deeper into the life and legacy of Phyllis Potter, exploring how she inspired and shaped Fred Astaire's iconic dance routines alongside Ginger Rogers.
Key Takeaways
Phyllis Potter was Fred Astaire's first wife.
They met at a golf luncheon and got married in 1933 and had two children together.
Their marriage lasted over two decades before Phyllis Potter died in 1954 from lung cancer.
Fred Astaire was devastated by her death and even considered dropping out of filming Daddy Long Legs. Despite his grief, Fred Astaire completed the film.
Fred Astaire remarried in 1980 to Robyn Smith, who was 45 years younger than him.
Fred Astaire died in 1987 from pneumonia.
| Information | Details |
| --- | --- |
| Name | Phyllis Livingston Baker Potter Astaire |
| Born | May 4, 1908 in Boston, Massachusetts |
| Parents | Dr. Harold Woods Baker (father), Caroline E. Livingston Baker (mother) |
| Siblings | None known |
| Spouses | Eliphalet Nott Potter III (1st husband), Fred Astaire (2nd husband) |
| Children | Eliphalet Nott Potter IV with 1st husband; Fred Jr. and Ava Astaire with 2nd husband |
| Died | September 13, 1954 in Los Angeles, California |
| Cause of Death | Lung cancer |
| Resting Place | Oakwood Memorial Park Cemetery, Chatsworth, California |
| Occupation | New York socialite |
| Years active | 1927-1954 |
| Known for | Wife of Fred Astaire |
Early Life of Phyllis Potter
Phyllis Livingston Baker, wife of Fred Astaire, was born in 1908 in Boston, Massachusetts. She came from a wealthy family. Her father Dr. Harold Woods Baker was a physician.
After her parents separated when she was young, Phyllis went to live with her aunt and uncle in New York.
In 1927, at age 19, Phyllis married her first husband Eliphalet Nott Potter III.
Eliphalet was from an affluent New York family. Together they had a son named Eliphalet IV, also known as Peter.
Just a few years later, Phyllis would meet and quickly marry the man she is most well known for – legendary dancer Fred Astaire.
But first, she lived an early life of privilege, dividing her time between Boston and New York City.
Courtship and Marriage of Phyllis Potter to Fred Astaire
In the early 1930s, Phyllis met legendary dancer Fred Astaire at a golf luncheon event.
Astaire immediately became smitten with Phyllis and ardently pursued her for the next two years.
Finally, in 1933, despite strong objections from Fred's mother and sister, the two were wed. Astaire was enchanted by Phyllis and would not be deterred from marrying her.
The marriage brought them two children.
Their son Fred Jr. was born in 1936. He would later appear in a film with his father.
Daughter Ava arrived in 1942. She remains devoted to promoting her father's legacy.
While considered controversial at the time, Phyllis and Fred's union would prove to be a loving partnership – while it lasted.
Phyllis Potter and Fred Astaire's Marriage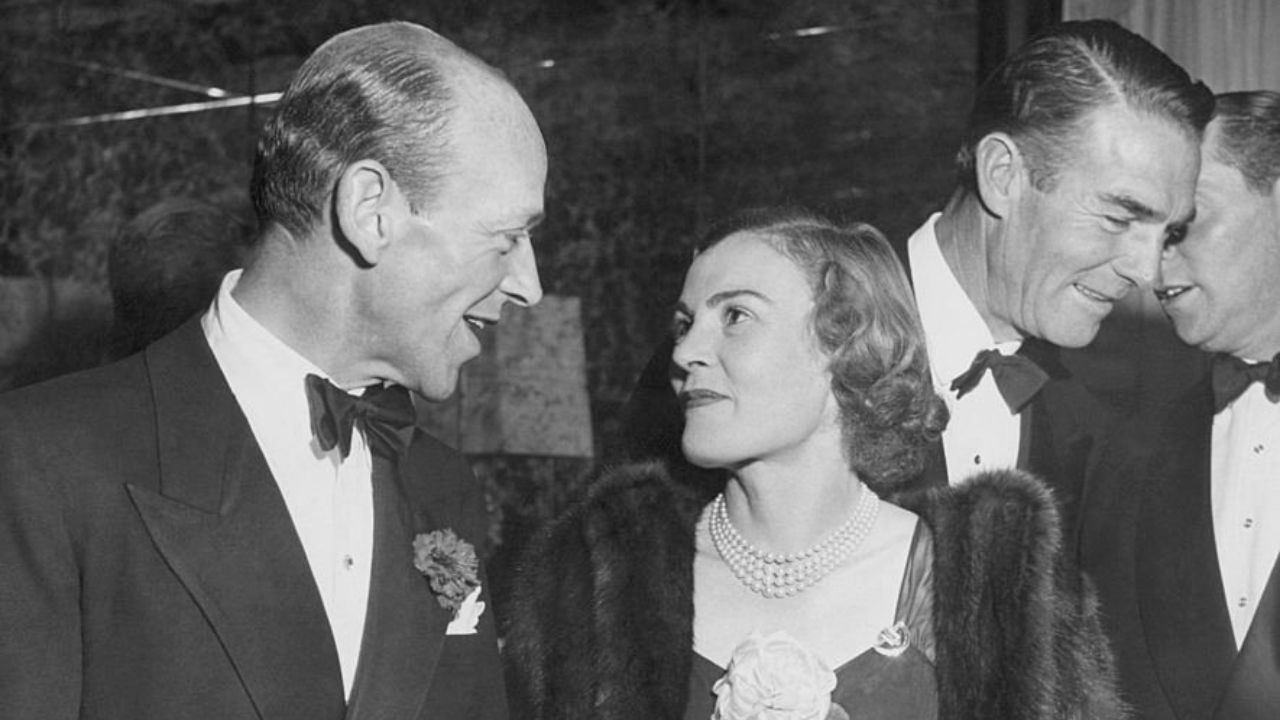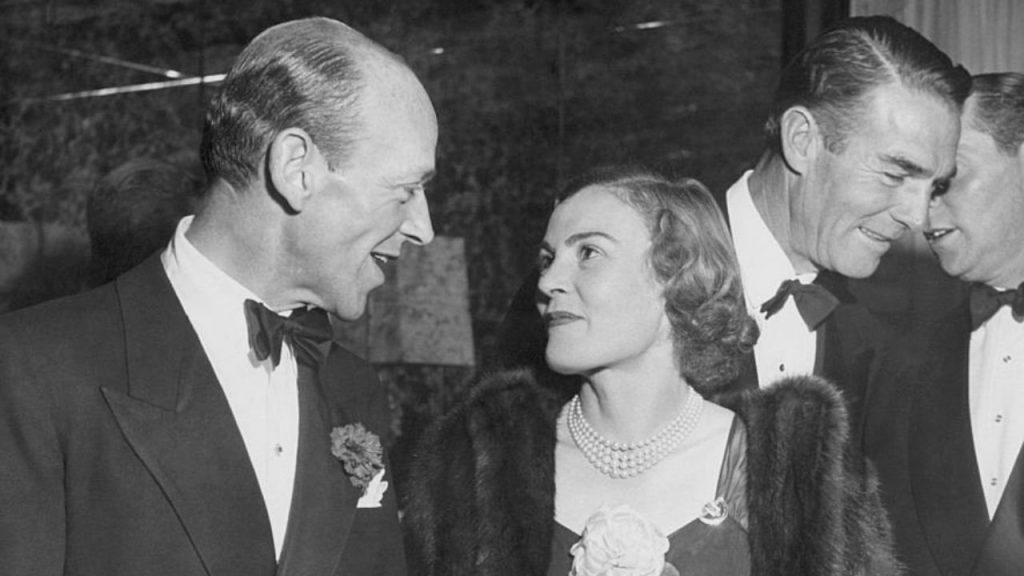 By all accounts, Phyllis and Fred Astaire had an extremely happy marriage that spanned over two decades. Phyllis offered Fred her full support as his dancing career reached new heights of fame during their marriage.
Some of Astaire's most iconic films were made during this period were Top Hat in 1935, Swing Time in 1936 and Shall We Dance in 1937.
Phyllis was her husband's biggest cheerleader throughout. The years of their marriage, from 1933 to 1954, were filled with domestic bliss.
The couple seemed destined for their fairytale romance to last a lifetime. Tragically, their storybook marriage was cut short after 21 idyllic years.
Shocking Early Death of Phyllis Astaire
In 1954, Phyllis Astaire died suddenly at the young age of 46 from lung cancer.
Her premature death was absolutely devastating for Fred. He was so distraught that he threatened to quit the film Daddy Long Legs which he had been working on.
Friends said he was utterly heartbroken by the loss of his wife and partner of over 20 years.
Phyllis' passing ended the couple's loving, fairy tale marriage tragically early. In an instant, Fred's domestic happiness was shattered.
Phyllis was taken far too soon, leaving behind a grief-stricken husband and two young children. Her shocking early death marked the end of a golden era in Fred Astaire's life and career.
Fred Astaire After Phyllis' Death
In 1980, at age 81, Fred Astaire married for a second time to Robyn Smith. Robyn was an athlete and jockey who was 45 years Astaire's junior.
After losing Phyllis, it seemed Fred had found love again late in life. He remained actively devoted to his career, continuing to dance and promote his work into his 80s.
Fred passed away from pneumonia in 1987 at age 88. Per his wishes, he was laid to rest near his first wife Phyllis.
While he found joy again, friends say Fred never fully recovered from the devastating loss of Phyllis decades earlier. Their loving partnership left an indelible mark on his life.
Conclusion
Although tragically cut short, Phyllis Potter had a profound impact on Fred Astaire's life and legendary career. During their 21 years of marriage, Phyllis offered Fred unwavering support as he reached new heights of fame.
She bore him two children who carry on his legacy today. Phyllis' shocking and premature passing at just 46 deeply affected Astaire. Their union was significant and filled with mutual love and joy during the decades it lasted.
Phyllis Potter's story deserves to be remembered as an integral part of the Fred Astaire story. Though their time together was too brief, Fred and Phyllis shared an unforgettable Hollywood romance.
FAQs
1. What happened to Fred Astaire's first wife?
Fred Astaire's first wife was Phyllis Potter, a former socialite he married in 1933. They had a loving marriage and two children together. Tragically, Phyllis died in 1954 at age 46 from lung cancer. Her shocking early death devastated Astaire.
2. What happened to Phyllis Astaire?
Phyllis Potter, later known as Phyllis Astaire after marrying Fred, died in 1954 at just 46 years old from lung cancer. Her sudden death after over 20 years of marriage deeply grieved Fred Astaire, who nearly quit the film he was working on at the time.
3. Did Fred Astaire ever have any kids?
Yes, Fred Astaire had two children with his first wife Phyllis Potter – their son Fred Jr., born in 1936, and daughter Ava, born in 1942. Both continued their father's legacy after his death.
4. How did Phyllis Potter meet Fred Astaire?
Phyllis Potter met the legendary dancer Fred Astaire at a golf event in the early 1930s. Despite objections from his family, Astaire ardently pursued Phyllis for two years before marrying her in 1933.
5. How old was Fred Astaire when Phyllis died?
When Phyllis Potter Astaire passed away in 1954 from lung cancer, her husband Fred Astaire was 55 years old.
6. Who was Fred Astaire's second wife?
In 1980 at age 81, Fred Astaire married his second wife, Robyn Smith, who was 45 years his junior. They remained married until his death in 1987.
7. How did Phyllis Potter die?
Phyllis Potter died in 1954 at the age of 46 from lung cancer. Her sudden and premature death ended her 21-year marriage to Fred Astaire, who was devastated by the loss of his first wife and partner.
Read More Interesting Stories: