"Is YNW Melly free?" – that's the question on the minds of many fans of the Florida rapper lately.
YNW Melly is an American rapper who gained popularity with songs like "Murder on My Mind." He has been in jail since early 2019 awaiting trial for allegedly murdering two fellow rappers in 2018.
NO – YNW Melly is not free yet. Despite online speculation and rumors, rapper YNW Melly remains in jail as of August 2023. After his double murder trial ended in a mistrial, he is still facing serious charges and awaiting the prosecution's decision on whether to retry the case.
Some fuel was added to rumors after Melly himself hinted at getting out soon on social media. However, authorities have not provided an official release date.
To understand if Melly's case, it's important to look at the background – his arrest, not guilty plea, controversial trial, the declaration of a mistrial, and what it means going forward.
Continue reading the article for an in-depth look at where things currently stand regarding the question "Is YNW Melly free?"
Murders of YNW Sakchaser and YNW Juvy & Arrest of YNW Melly
In October 2018, two of YNW Melly's close friends were shot dead in Miramar, Florida. The victims were identified as Anthony Williams (stage name YNW Sakchaser) and Christopher Thomas Jr. (stage name YNW Juvy).
The Shootings
The shootings occurred in the early morning hours of October 26, 2018.
Williams, 21, and Thomas Jr., 19, were shot multiple times inside a vehicle.
YNW Melly and another associate YNW Bortlen were also present in the vehicle.
After the shootings, Bortlen drove the victims to Memorial Hospital Miramar where they later succumbed to their wounds.
Melly's Version of Events
Initially, Melly claimed the shootings were a drive-by carried out by unknown assailants.
He stated that they were fired upon randomly while driving in Miramar.
Evidence Contradicting Melly's Story
Police investigation revealed key evidence contradicting Melly's version of events:
Autopsies showed Williams and Thomas were shot from the back seat of the vehicle, where Melly was sitting.
Forensic analysis determined the bullets matched a gun found inside the vehicle.
Surveillance footage did not show any other vehicles near the scene.
The Arrests of YNW Melly and YNW Bortlen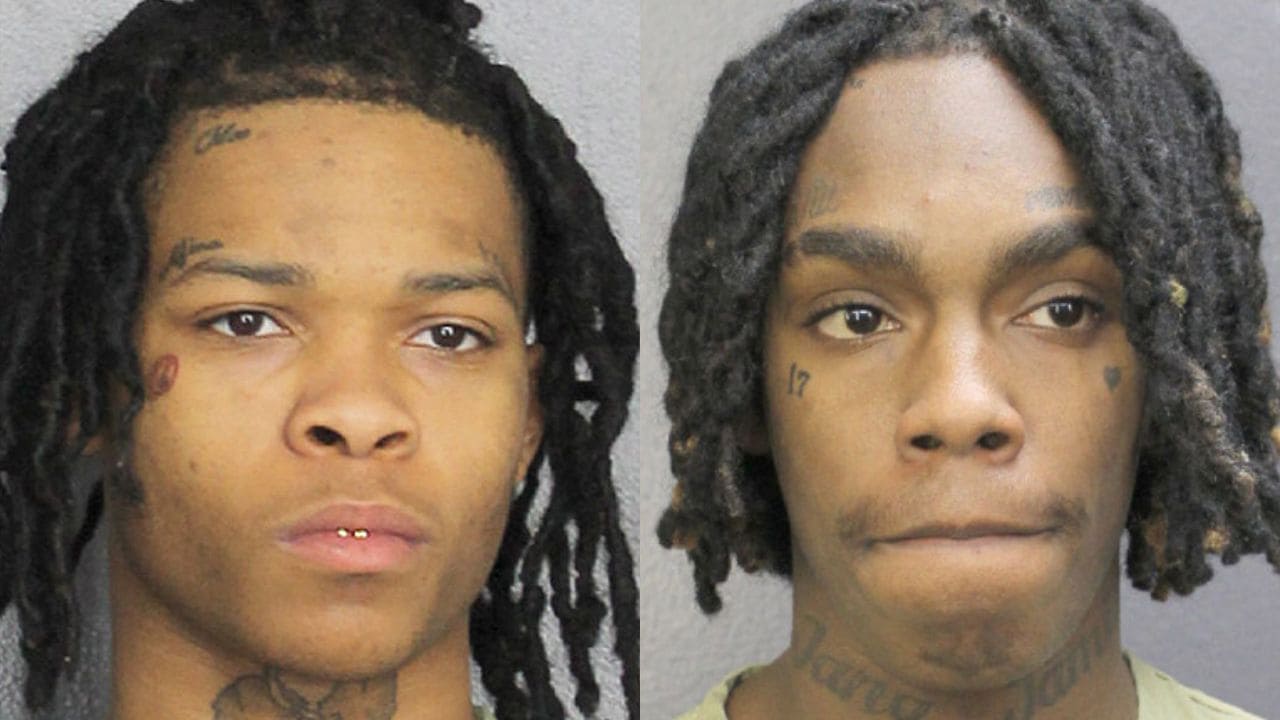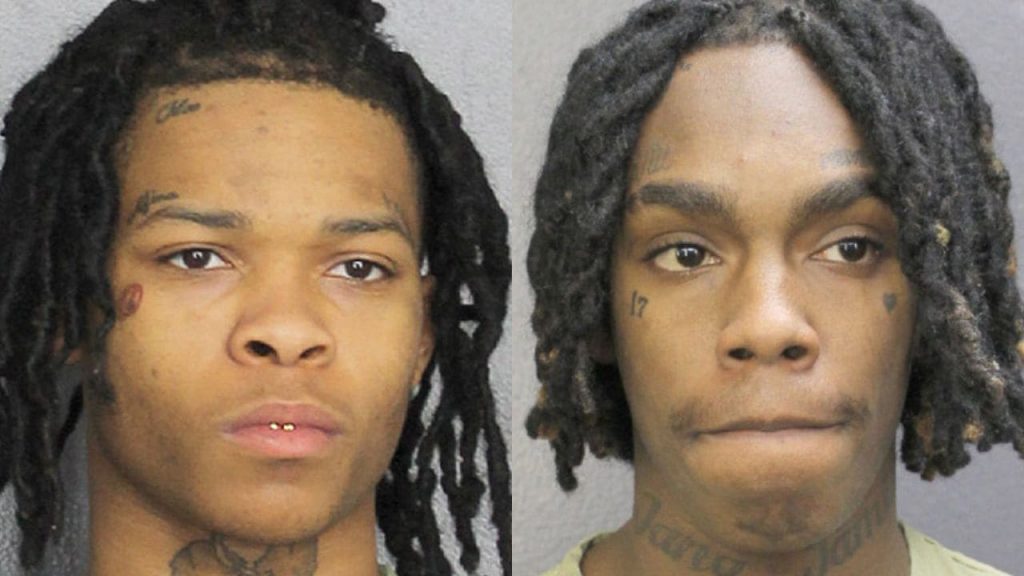 In February 2019, based on the evidence gathered, police arrested and charged two suspects:
YNW Melly: Arrested on February 13, 2019, and charged with two counts of first-degree murder.
YNW Bortlen: Arrested on February 12, 2019, and charged as an accessory to first-degree murder.
This concluded a 4-month investigation into the double homicide. YNW Melly and YNW Bortlen were named as the key suspects behind the premeditated killings of Williams and Thomas Jr.
Melly pleaded not guilty to the charges and denied the accusations. However, if convicted at trial, he could potentially face the death penalty or life in prison without parole.
The Trial and Mistrial of YNW Melly
YNW Melly's murder trial began in June 2023, over 4 years after his arrest. The high-profile case drew major attention due to Melly's fame and the serious charges he faced.
The Trial Proceedings
The trial commenced on June 20, 2023, in Fort Lauderdale, Florida.
Melly pleaded not guilty to the double murder charges.
The prosecution aimed to prove it was a premeditated murder, while the defense argued there was reasonable doubt.
Over 2 weeks, extensive evidence was presented and multiple witnesses testified.
On July 20, closing arguments were completed after an intense debate between the prosecution and defense.
The Jury Deliberations
On July 21, the 12-member jury began deliberations on reaching a verdict.
The options were to find Melly guilty of two counts of first-degree murder or to acquit him based on reasonable doubt.
On July 22, after over 13 hours of deliberations, the jury reported they were deadlocked and unable to reach a unanimous verdict.
The Mistrial Ruling
Due to the hung jury, the judge declared a mistrial on July 22, 2023.
This meant Melly was neither convicted nor acquitted of the double murder charges.
A mistrial results when a jury cannot agree on a unanimous verdict after extensive deliberations.
What Happens Next?
After the mistrial ruling, the prosecution now has the option to retry the case with a new jury.
If they choose to retry, the entire trial process would restart with a new jury selection.
For now, Melly remains in jail custody awaiting the prosecution's decision on retrying the case.
So while the first trial ended inconclusively, Melly still faces the serious double murder charges with the potential for a new trial. The outcome remains uncertain.
Speculation About Release of YNW Melly
Despite the lack of a verdict, the mistrial has fueled speculation that YNW Melly could be released from jail soon. However, the authorities have not provided any official confirmation.
Melly's Cryptic Social Media Post
In April 2022, Melly posted an ambiguous update on his Twitter account: "It's bout that time. Y'all can uncross y'all, i'll be home this year!"
This seemed to imply he expected to be released at some point in 2022.
However, it's unclear what exact basis Melly had for hinting at his release.
Comments from Melly's Mother
Melly's mother, Jamie King-Demons, made vague statements about her son coming home soon, according to reports.
She did not provide any specific timeline or date for his potential release.
Speculation Based on New Evidence
Some speculate Melly's release hints mean:
His defense team has uncovered new exonerating evidence.
This could potentially lead to charges being dropped.
However, these reports are unconfirmed and denied by authorities.
No Official Confirmation Yet
Despite rampant speculation, the police and courts have not confirmed any specific release date.
All official statements indicate Melly remains in custody pending retrial.
Until further notice, he is still jailed without bond on the double murder charges.
In summary, predictions of Melly's imminent release appear premature and based on no firm evidence. For now, his status remains unchanged as an inmate held on murder charges.
What a Retrial Could Mean for YNW Melly
If the prosecution decides to retry YNW Melly, he would face another murder trial with a new jury. This outcome is still a strong possibility.
The Charges Remain
Despite the mistrial, Melly still faces two counts of first-degree murder.
The charges have not been dropped or reduced at this stage.
A new trial would essentially restart the legal process on the same charges.
Melly Could Again Face the Death Penalty
Florida enacted a new law in 2023 making the death penalty easier to impose.
With a retrial, the prosecution may again seek capital punishment for Melly.
The new law only requires 8 out of 12 jurors to recommend execution.
The Defense Could be Better Prepared
In a retrial, Melly's legal team could strengthen their arguments.
They now have the experience of going through one full trial.
The defense may bring new evidence or witnesses to sow reasonable doubt.
Prosecution Will Stay Focused
Similarly, the prosecution can refine its trial strategy.
However, they are unlikely to change their core approach and theory.
Their aim will still be to prove premeditated murder beyond doubt.
The Trial Could Play Out Differently
With a new jury, the mood and dynamics in court may shift.
Different witnesses or testimony could be highlighted.
Ultimately though, the facts and evidence will stay the same.
So while a retrial could vary procedurally, Melly remains in serious legal jeopardy if the case moves forward with a new jury trial.
Where Is YNW Melly Now? Will YNW Melly Be Free in the Future?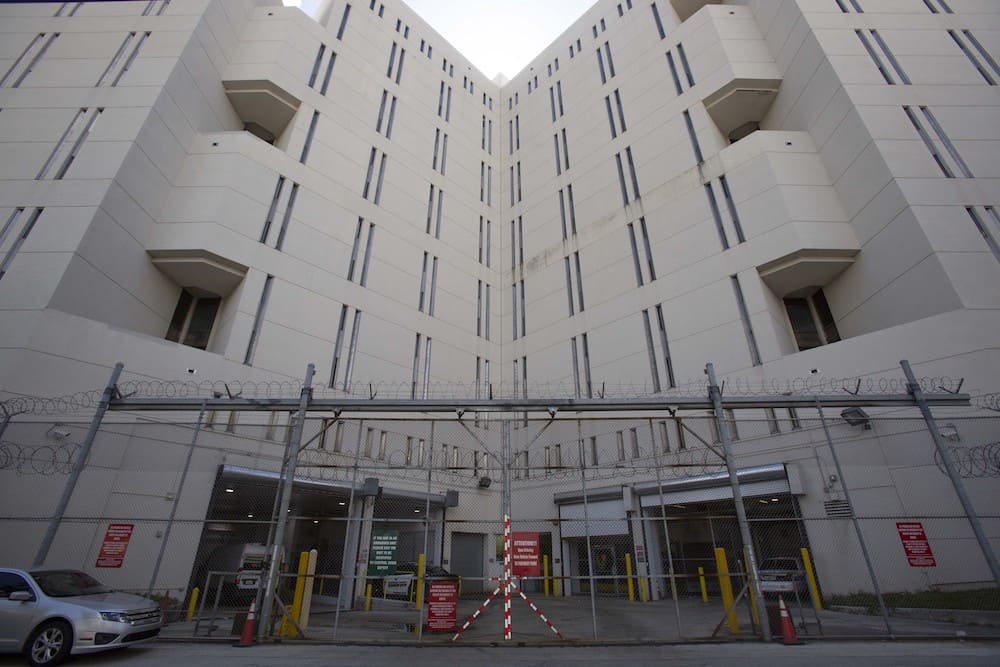 As of August 2023, the status of YNW Melly's murder case is still in limbo following the mistrial ruling.
Melly Remains Incarcerated
Despite online speculation about his release, Melly remains imprisoned without bond.
He continues to be held in Broward County Jail awaiting further proceedings.
No Official Release Date Set
The authorities have not announced any specific date for Melly to be released.
All official statements point to Melly staying incarcerated for now.
Retrial Decision Still Pending
The prosecution is yet to decide if they will retry Melly on the murder charges.
Their decision will determine if a new trial proceeds with a fresh jury.
Defense Continues Appeal Efforts
Melly's attorneys are still trying to get the charges dropped.
They argue the evidence is too weak to justify a retrial.
The defense maintains Melly should be released from jail.
Melly's Fate Hangs in Balance
Until the retrial decision is made, Melly's future is uncertain.
If retried, he continues to face the risk of life in prison or execution.
For now, his release remains unlikely as he awaits the next steps.
So Melly's complex case currently sits at a crossroads. While new developments could arise, he remains jailed facing murder charges as the legal process continues toward resolution.
Final Thoughts on "Is YNW Melly Free"
In summary, despite online speculation and rumors, rapper YNW Melly remains in jail as of August 2023.
He is still facing double murder charges for the 2018 shootings of two fellow rappers.
After his trial ended in a hung jury and mistrial, his status is pending the prosecution's decision on a retrial.
While Melly's release cannot be conclusively ruled out, all indications suggest he will remain incarcerated in the near future.
His case continues to unfold, but for now, he stays imprisoned without an official release date set.
Read More Interesting Stories:
FAQs on "Is YNW Melly Free"
1. Why was YNW Melly arrested?
YNW Melly was arrested in 2019 and charged with two counts of first-degree murder for the 2018 shooting deaths of two fellow rappers in Florida.
2. What happened at YNW Melly's trial?
Melly's double murder trial began in June 2023 but ended in a hung jury and mistrial in July when jurors could not reach a verdict.
3. Is YNW Melly out of jail now?
No, despite rumors YNW Melly remains in jail custody awaiting the prosecution's decision on whether to retry him on the murder charges.
4. When will YNW Melly be released?
There is no official release date set for Melly. His release remains unlikely in the near future as his case continues following the mistrial.