A story that shook the nation to its core – Debra Jeter, a seemingly ordinary mother, suddenly turned her world upside down when she committed an unspeakable crime against her own children. The horrifying act of stabbing her two teenage daughters, resulting in the tragic death of the younger one, Kelsey, and leaving the elder one, Kiersten, fighting for her life, left everyone in shock and disbelief.
The ripple effects of this heart-wrenching tragedy were felt not only by the Jeter family but also by the entire community. It brought up questions about mental health, the legal system, and the delicate balance between protecting the innocent and supporting those who are struggling.
Background and family life of Debra Jeter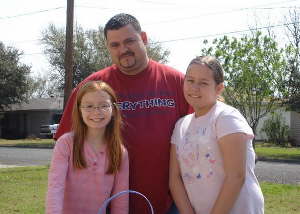 Debra Jeter's life took a turn for the worse when her marriage to Lester Jeter, also known as Lee, started to crumble.
The couple, who had once shared a loving relationship, found themselves at odds, with tensions escalating and ultimately leading to Lee filing for divorce in May 2009.
The cracks in Debra's mental health had been evident even before this tumultuous period. Her struggle with mental health issues can be traced back to 2004, when she was admitted to a mental health facility for allegedly abusing Kiersten. Then, in a heart-rending episode in May 2009, Debra attempted suicide in front of her daughters.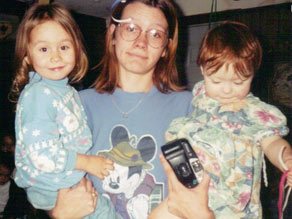 Alarmed by Debra's deteriorating mental state and the potential threat she posed to their children, Lee sought a temporary restraining order against her. The order was granted, and Lee gained temporary custody of the children.
As the divorce proceedings between Debra and Lester unfolded, the situation grew increasingly bleak. Matters were further complicated when, in a surprising move, the judge lifted the restraining order, allowing Debra to see her children unsupervised. This fateful decision would set the stage for the horrifying events that followed.
The events leading to the crime
The lifting of the restraining order proved to be a pivotal moment in this tragic story. With Debra now granted unsupervised access to her daughters, the stage was set for the unthinkable to happen.
On June 5, 2009, Debra had a prearranged visit with her daughters, Kiersten and Kelsey. The girls, excited to see their mother after a 15-day separation, were blissfully unaware of the dark intentions lurking beneath the surface.
Debra told her daughters that she had a surprise for them and led them to an abandoned house in a rural Texas area. Far from the safety and security of their home, the girls found themselves in a sinister setting where Debra would unleash her unthinkable plan.
The attack and its aftermath
In the abandoned house, Debra turned on her daughters with a knife, her twisted plan coming to fruition. She first attacked Kiersten, her older daughter, intending to take the lives of both girls.
Kiersten showed incredible bravery in the face of danger, screaming for her sister to run and even attempting to protect Kelsey from their mother's relentless attack.
Sadly, Kelsey couldn't escape the horror. Debra viciously cut her throat, leaving the 12-year-old girl to die. This senseless act of violence shattered the family and the community around them.
Despite her own critical injuries, Kiersten fought for her life, desperately pleading with her mother to call for help. Her courage and resilience in the face of such a traumatic event would ultimately save her life, allowing her to survive the nightmare that had unfolded.
The chilling 911 call
In a surreal turn of events, Debra herself made the 911 call, coldly admitting that she had just killed her children. With one daughter already dead and the other clinging to life, she showed no remorse for her actions, leaving the operator and first responders in shock.
Despite the unimaginable situation, Debra still had the presence of mind to urgently request an ambulance for Kiersten, who was still alive and desperately needed medical help. Her actions seemed contradictory, having just inflicted life-threatening injuries on her own child.
When authorities arrived on the scene, they found Debra with her hands raised, the murder weapon resting on top of a nearby car.
She was promptly arrested and taken into custody, where she was placed on suicide watch at the Hill County Law Enforcement Center, given her history of mental health issues and the heinous crime she had just committed.
Legal proceedings and Debra's sentence
Debra Jeter faced the grave charges of murder and attempted capital murder for her horrific actions. The prosecution sought to hold her accountable for the heartbreaking loss of Kelsey and the nearly fatal injuries inflicted on Kiersten.
The court set her bond at a staggering $1.5 million, reflecting the severity of her crimes and the impact they had on the community.
In May 2010, Debra accepted a plea deal, which brought some closure to the case. The agreement had two key components:
She would be sentenced to life in prison without the possibility of parole, ensuring that she would never again pose a threat to society.
By accepting the plea deal, Debra managed to avoid the death penalty, which could have been pursued given the heinous nature of her crimes.
Before being moved to the Gatesville prison facility, Debra met with her estranged husband, Lester, and her surviving daughter, Kiersten.
In a rare moment of remorse, she offered them an apology for the pain and suffering she had caused. While her words could never undo the damage, they marked a small step toward healing for the family.
Motivations behind Debra's actions
Debra Jeter's heartbreak over her crumbling marriage to Lester might have played a significant role in her unthinkable actions. As their relationship deteriorated, she struggled to come to terms with the end of their life together.
The couple's contentious child custody battle added fuel to the fire, as Debra and Lester fought over the fate of their two daughters. The prospect of losing her children could have pushed Debra over the edge, driving her to commit the unthinkable in a twisted attempt to maintain control.
In a perverse and misguided way, Debra believed that by attacking her daughters, she was sparing them from the pain of their parents' divorce and custody battle.
Her actions, however, only served to create unimaginable suffering for Kiersten, who barely survived the attack, and Kelsey, who tragically lost her life.
Statements of involved parties
During the chilling 911 call, Debra admitted to her heinous actions, saying, "I just killed my children." She also urgently requested help for Kiersten, who was still alive, stating, "One of them is still alive, and she needs help."
Lee Jeter, Debra's ex-husband, provided an account of Debra's explanation for her actions, recalling, "She told me that she did it because she didn't want the girls to go through the pain of the divorce and custody battle. She thought sharing the pain with everyone was the best way to handle the situation."
Kiersten, the surviving daughter, demonstrated incredible resilience in the face of unimaginable tragedy. In a statement, she expressed her determination to keep fighting, saying, "I'm not giving up. I'm going to keep going, no matter what."
Current status of Debra Jeter Case
Debra Jeter is currently serving her life sentence without the possibility of parole at a Gatesville prison facility run by the Texas Department of Criminal Justice. There are no verified reports of her passing away while in custody.
Kiersten, the surviving daughter, has shown incredible strength and resilience in her recovery process.
Although the details of her life after the incident are scarce, it's evident that she continues to fight and move forward despite the unimaginable tragedy she faced.
Lee Jeter, Debra's ex-husband, managed to find love again and remarry after the harrowing ordeal. This demonstrates his determination to move on and rebuild his life in the wake of such a heartbreaking event.
Conclusion
The tragic story of Debra Jeter and the devastating loss of Kelsey continues to leave a lasting impact on those who knew the family and the wider community.
The heart-wrenching circumstances surrounding the case serve as a stark reminder of the potential consequences when mental health struggles go unaddressed.
Kiersten's survival and resilience, however, provide a glimmer of hope in the face of adversity. This tragic case underscores the importance of addressing mental health issues proactively.
It highlights the need for individuals, families, and communities to recognize and respond to warning signs, to prevent such tragedies from happening in the future.
By raising awareness and providing support, we can work together to ensure better mental health care and a safer environment for everyone.
Frequently Asked Questions (FAQs) on Debra Jeter
What is the tragic story behind Debra Jeter?
The tragic story of Debra Jeter involves her attack on her two teenage daughters, Kiersten and Kelsey, in June 2009. Amidst a tumultuous divorce and custody battle, Debra lured her daughters to an abandoned house during a visitation and attacked them with a knife. While Kiersten bravely fought back and survived, Kelsey tragically succumbed to her injuries. Debra Jeter was charged with murder and attempted capital murder, ultimately receiving a life sentence without the possibility of parole.
Where is Debra Jeter now?
Debra Jeter is currently serving her life sentence without the possibility of parole at the Gatesville prison facility in Texas.
Who is the daughter of Debra Jeter Hillsboro Texas?
Kiersten Jeter is the surviving daughter of Debra Jeter from Hillsboro, Texas. She fought for her life after being attacked by her mother in June 2009, while her sister, Kelsey, tragically passed away. Kiersten has since recovered from her injuries and has moved forward with her life.
Sources:
Read More Chilling Murder Stories:
Read More Fascinating Stories: