"Moving" is a captivating webtoon that combines elements of action, drama, school life, and mysticism to deliver an engaging story. Created by author and artist Kang Full, this webtoon follows the journey of Kim Bongseok, a young man with a rare and unusual sickness. In this article, we will dive into the ending of the "Moving" webtoon. We will explore the mysteries and revelations that unfold.
About Moving Kdrama
"Moving" has also been adapted into a South Korean television series called "Moving" or "무빙."
Directed by Park In-je, the series is an original production by Disney+ and features a talented cast including Ryu Seung-ryong, Han Hyo-Joo, Zo In-sung, Cha Tae-Hyun, Ryoo Seung-bum, Kim Sung-Kyun, Lee Jung-ha, Go Youn-Jung, and Kim Do-hoon.
Premiering on August 9, 2023, the series quickly gained popularity. It became the most-watched Korean original series on Disney+ globally and Hulu in the United States based on hours streamed.
About Moving Webtoon and Synopsis
Moving is a popular Korean webtoon that was released in 2015 with a total of 47 episodes.
It revolves around high school students with special abilities like telekinesis, regeneration, and superhuman strength.
The plot deals with the conflict between North Korea and South Korea over identifying and utilizing these humans with special powers.
Protagonist Kim Bongseok is a high school student who has the uncontrollable power to levitate or "move" at any time. He hides his powers from peers until classmate Jang Heesoo accidentally sees him floating one day.
This extraordinary power is first showcased when he's at a sports center with Jang Hee Soo. They are unexpectedly approached by Jung Joon Hwa, a member of the North Korean Unit 9472 who is intrigued by Jang Hee Soo's unique regenerative capabilities.
In a dire situation to protect Jang Hee Soo, Kim Bong Seok unveils his latent ability. Not just levitating, but flying, in a way that mirrors the capabilities of his father, Kim Doo Shik. This newfound power becomes a key tool for Kim Bong Seok in safeguarding those dear to him.
Heesoo has a violent past from her old school that she wants to keep secret. She makes a deal with Bongseok to keep each other's secrets.
As they get to know one another, Bongseok starts gaining control over his abilities. They also encounter other students and parents who seem to have supernatural powers and secrets of their own.
The webtoon explores the idea of discovering hidden potential within oneself.
Moving Webtoon Ending Explained
Spoiler warning: The following contains spoilers about the Moving webtoon ending.
1. The reason for the arrival of North Korea's Special Unit 9472 is revealed
The webtoon delves into the backstories of several North Korean characters.
Jung Joon Hwa was one of five North Koreans who came to South Korea.
Their leader was Kim Deok Yun, a North Korean soldier who was defeated by South Korean agent Kim Doo Shik in 1994.
This defeat motivated North Korea to create a special forces unit called 9472, made up of humans with supernatural abilities similar to South Korea's Black agents.
The key Black agents were Kim Doo Shik, Jang Joo Won, and briefly Lee Mi Hyeon.
They all quit the National Security Planning Agency and chose to keep their powers secret.
However, North Korea suspects South Korea is training a new generation of Black agents – Kim Bong Seok, Jang Hee Soo, and Lee Kang Hoon – the children of former agents.
North Korea has spies planted as teachers at Jeongwon High School to keep watch on these teens.
Both North and South Korea are interested in the students' special abilities, including South Korea's National Security Planning Agency deputy Min Yong Jun.
2. Jang Hee Soo entered Sports University and her father's chicken business started growing
Jang Hee Soo managed to survive an attack at Jeongwon High School by North Korea's special unit 9472, which included her father Jang Joo Won fighting them.
After graduating high school, Jang Hee Soo entered Sports University, which her homeroom teacher Choi Il Hwan had suggested to her.
The chicken restaurant business run by her father, former Black agent Jang Joo Won, also slowly started having more customers.
Jang Joo Won even recruited one of the members of Unit 9472 that Jang Hee Soo had saved during the fight between North and South Korea that night.
This unit member had regeneration abilities similar to Jang Joo Won and his daughter Jang Hee Soo.
3. Choi Il Hwan remains a teacher at Jeongwon High School and did not disclose the special abilities of his students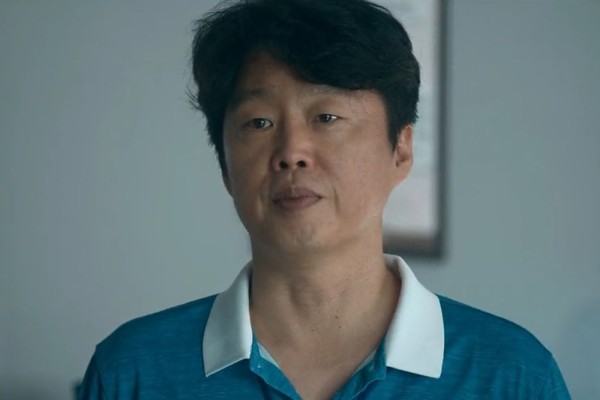 Choi Il Hwan's initial reason for becoming a teacher at Jeongwon High School was to track down humans with superpowers.
He had been assigned to do this by Min Yong Jun, the former deputy of the National Security Planning Agency (BPKN).
However, Choi Il Hwan, who had a warm heart and a strong spirit for defending his country, did not want his students to get hurt because of the actions of adults.
Even the National Talent Development Project (NTDP) files that Choi Il Hwan collected on the records of the special abilities of students Kim Bong Seok, Jang Hee Soo, and Lee Kang Hoon were never disclosed by him to anyone.
Until the end of the Moving webtoon episode, Choi Il Hwan remained a teacher at Jeongwon High School.
4. Kim Bong Seok and his mother Lee Mi Hyeon disappear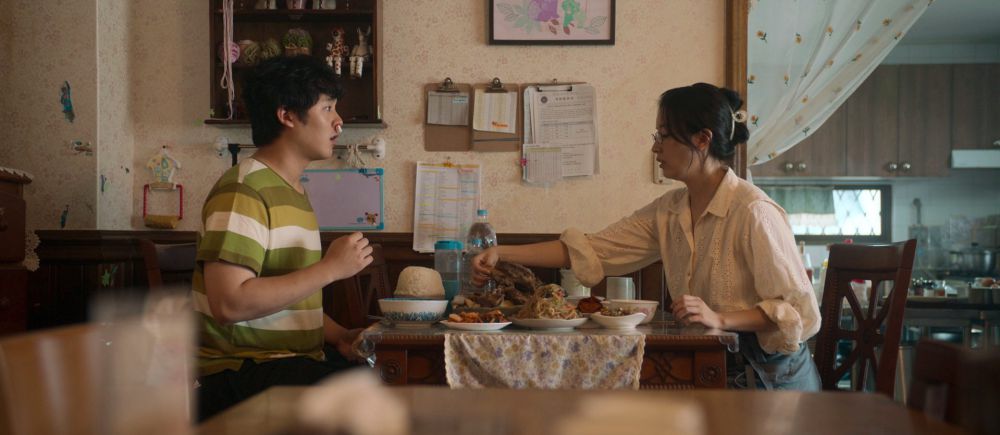 After the nighttime fight between North and South Korea, Kim Bong Seok and his mother Lee Mi Hyeon, a former Black agent, disappeared without a trace.
Kim Bong Seok didn't even attend his graduation ceremony or say goodbye to Jang Hee Soo.
However, one day Kim Bong Seok appeared on television using his abilities to save someone from a tall building, revealing he and his mother were living in hiding.
Though in hiding, Lee Mi Hyeon still indirectly encouraged her children to use their special abilities to help others.
5. Kim Doo Shik escapes from North Korea
Kim Doo Shik was detained in North Korea for several years while carrying out his mission there. During that time, he faced off against North Korea's special unit 9472 troops.
Unfortunately, Kim Doo Shik was alone in North Korea. Even his former teammate and wife Lee Mi Hyeon and his son Kim Bong Seok never found out what happened to him after that.
Later, Kim Deok Yun told Lee Mi Hyeon that Kim Doo Shik was still alive but being detained in North Korea. However, there were no signs of Kim Doo Shik returning back to South Korea.
At the end of the Moving webtoon, someone came to Lee Mi Hyeon and Kim Bong Seok's safe house, shocking them both.
Even though his face was not shown, that person was revealed to be Kim Doo Shik.
There was only one footprint visible in front of the door, indicating Kim Doo Shik had cut off his right leg that was handcuffed in order to escape from North Korea.
This was shown in the Moving Webtoon sequel called Bridge.
6. Lee Kang Hoon wants to work under Min Yong Jun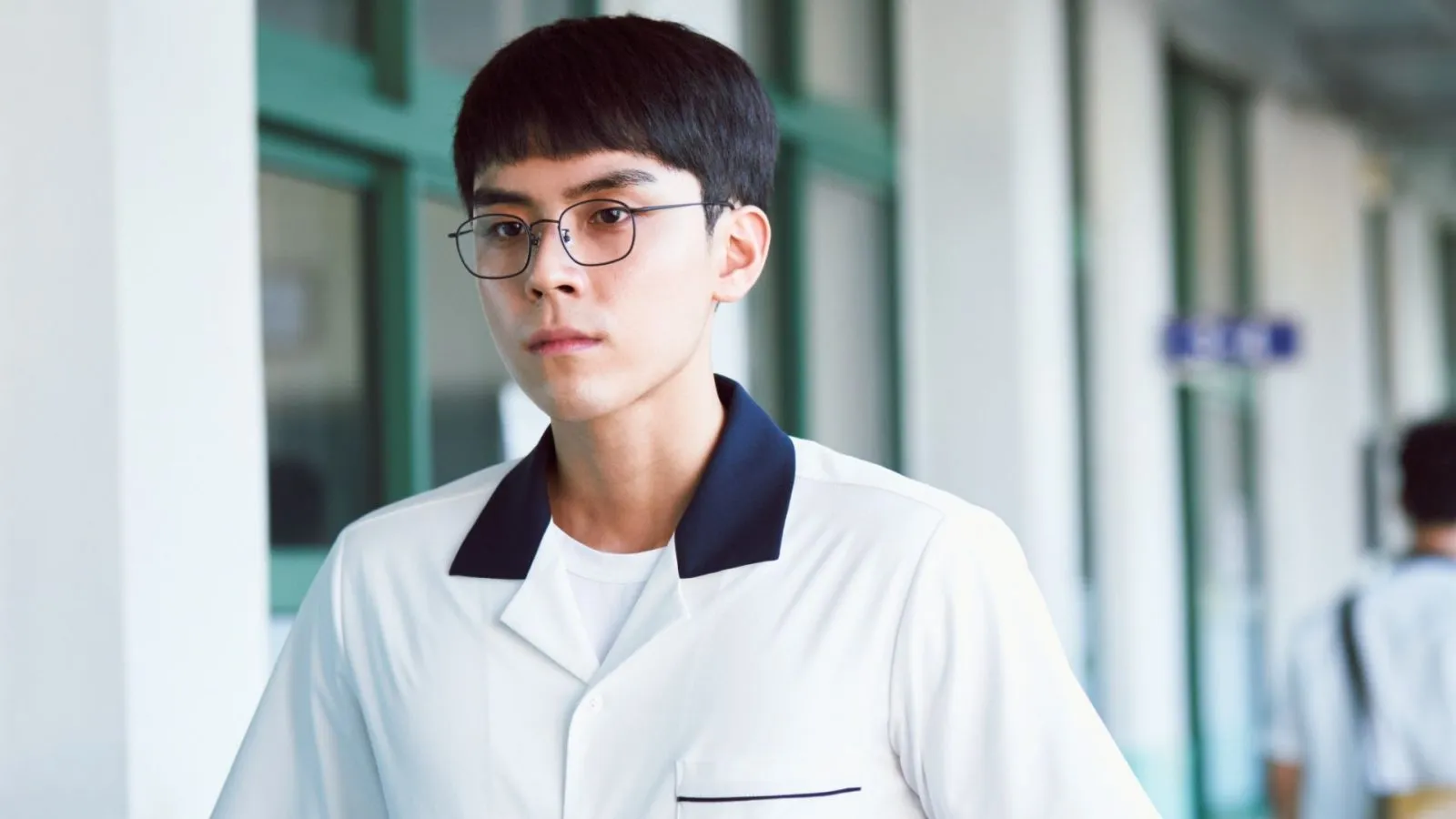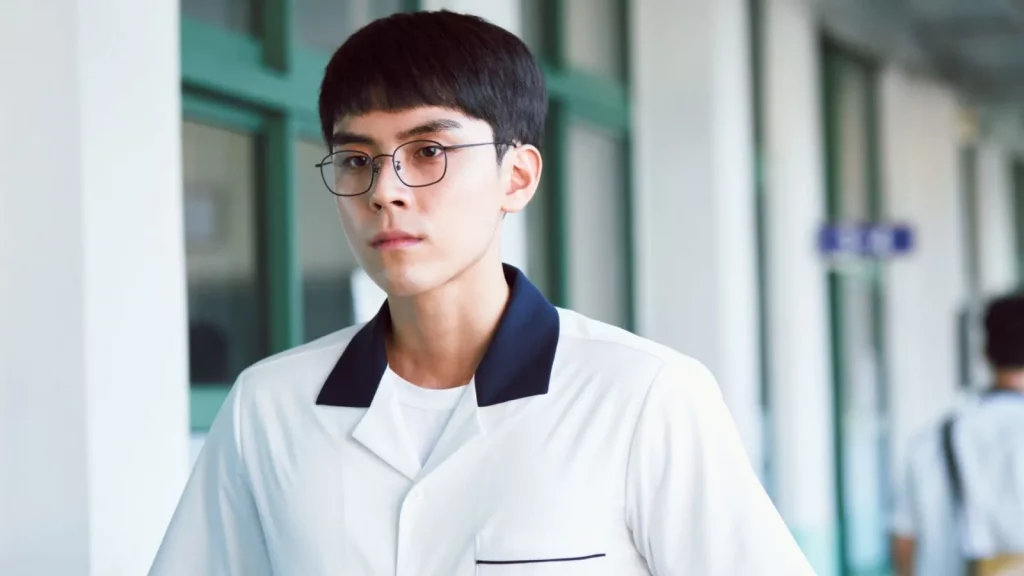 After his high school graduation ceremony, Lee Kang Hoon was seen voluntarily visiting Min Yong Jun, the former deputy of the National Security Planning Agency (BPKN).
Lee Kang Hoon told Min Yong Jun he would use his special abilities to do the right thing under Min's direction.
In exchange, Min Yong Jun promised to clear the criminal record and restore the honor of Lee Kang Hoon's father, Lee Jae Man.
Lee Jae Man had multiple criminal records stemming from past incidents where he tried to protect his wife.
Even though he was hearing impaired and stuttered when he spoke, he had special abilities. These included superhuman speed and strength. He passed these abilities down to his son, Lee Kang Hoon.
Overall, the webtoon tells an emotionally engaging story exploring extraordinary abilities and the struggles of hiding secrets. Moving webtoon ending is a bittersweet, thought-provoking conclusion to a gripping supernatural tale.
Some additional characters have been added to the "Moving" Kdrama. Let's see what happens in the Kdrama. We will observe how its story unfolds. We'll also see how its ending is different from the ending of Moving Webtoon.
Read More Interesting Stories: