The latest episode of the gripping Korean drama Moving took viewers on an emotional rollercoaster. Relive the highs and lows of episode 13 with this in-depth look at the recap, review, and tragic ending explained. From Ju-won's struggles to the emergence of his daughter's powers, this article unpacks all the hard-hitting storylines of Episode 13 of Moving Kdrama that left fans reeling.
Moving Kdrama Episode 13 Recap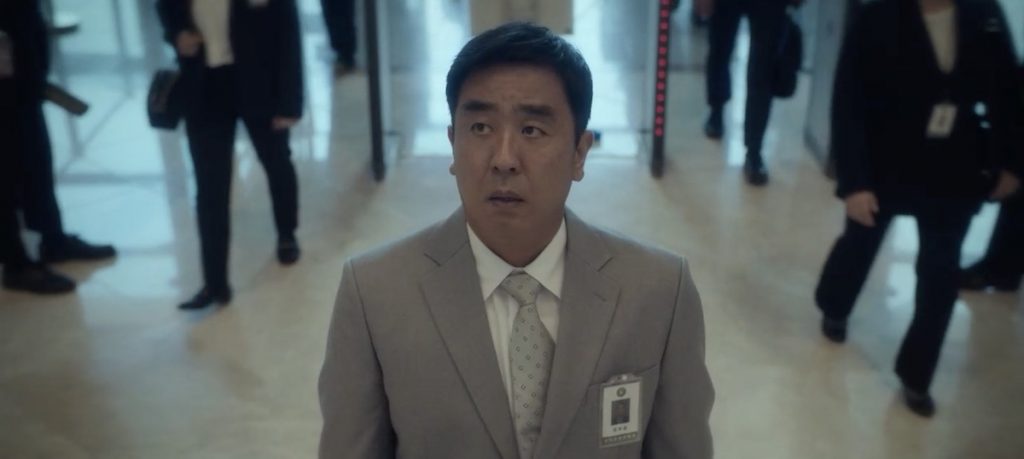 The thirteenth episode of Moving opens by taking us back in time to the aftermath of Doo-sik's sudden disappearance.
With the ANSP (Agency for National Security Planning) organization downsized and the Black Team disbanded, Ju-won struggles to find a new position within the government that gives him purpose.
He eventually secures a mundane desk job in the General Affairs department, but this stable office work feels unfulfilling compared to the excitement Ju-won is used to out in the field.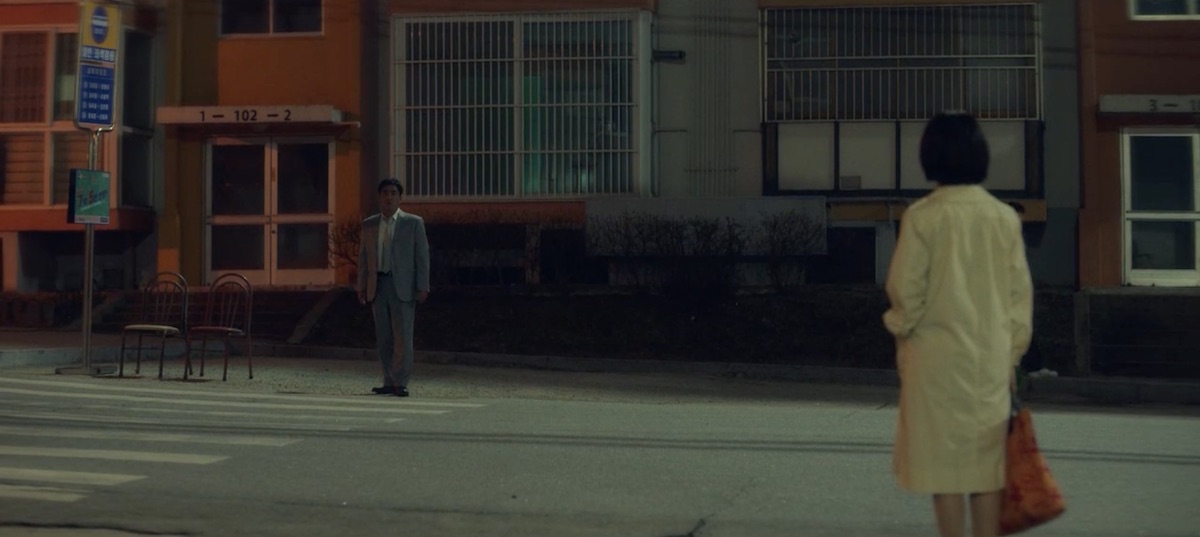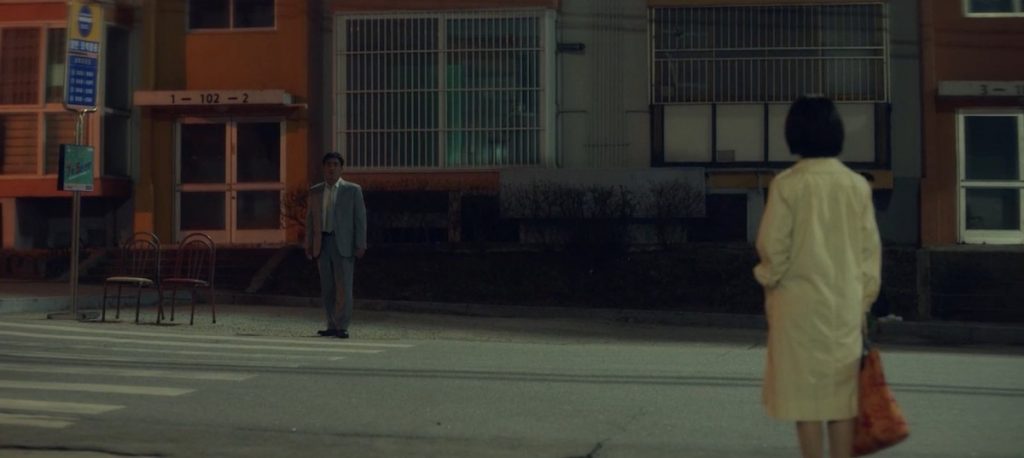 At home, Ju-won is comforted by his loving marriage to Ji-hee. The couple falls into an adorable routine where Ji-hee surprises Ju-won by picking him up at the bus stop after work.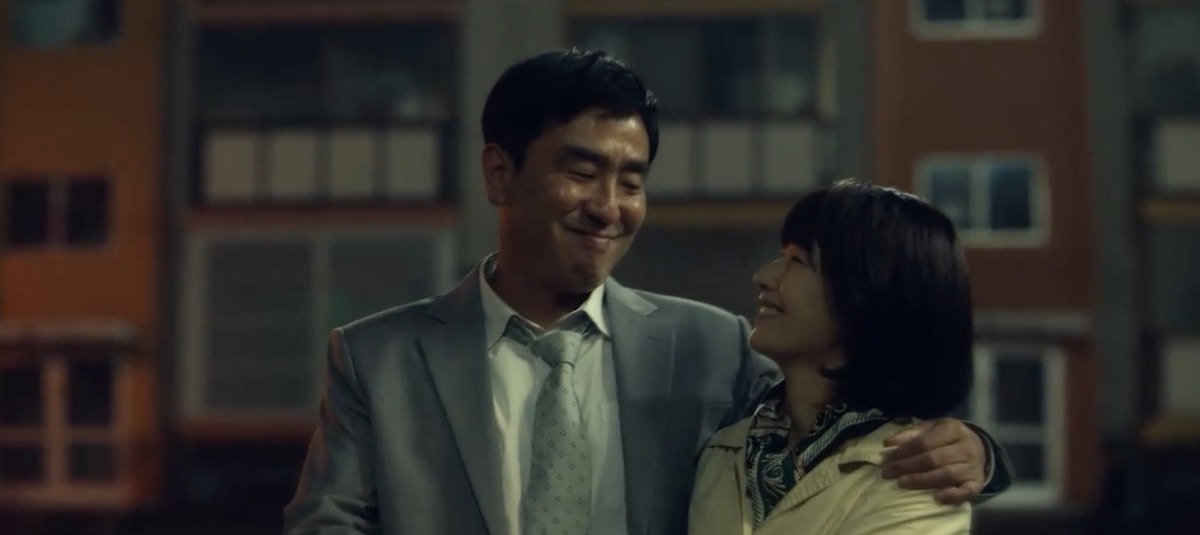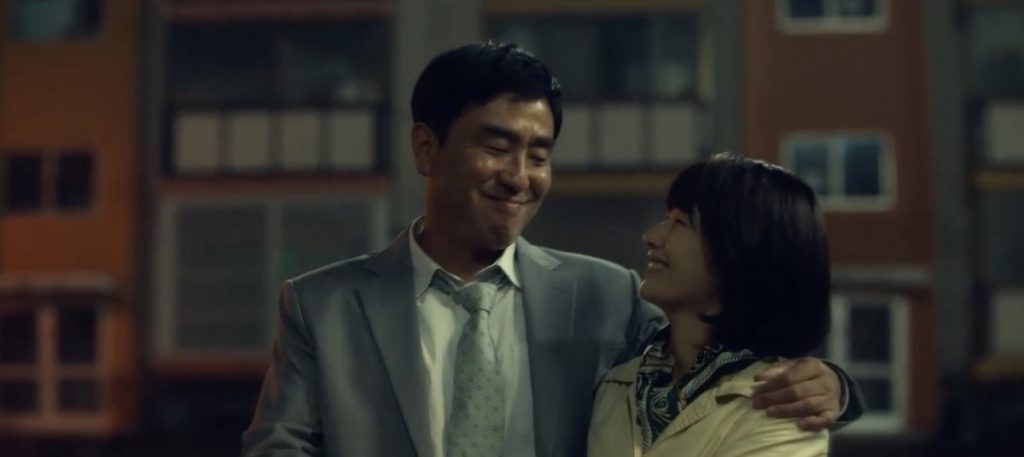 Their playful celebrations of small moments like properly fixing a broken door light show their relationship is built on genuine affection.
However, Ji-hee harbors a secret she doesn't share with Ju-won – she desperately wants to conceive a child together but has been unable to get pregnant.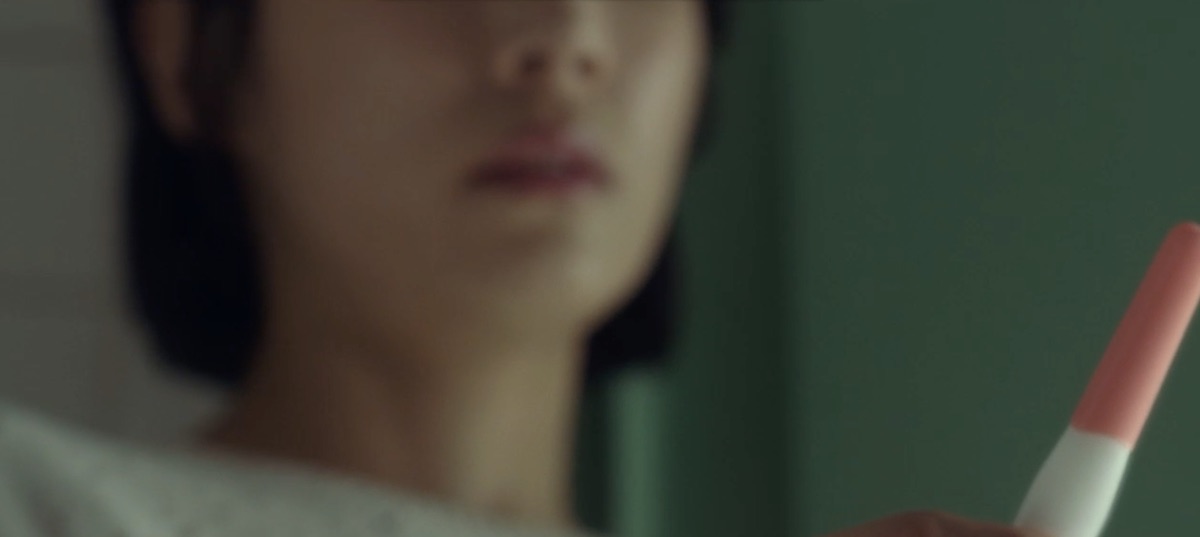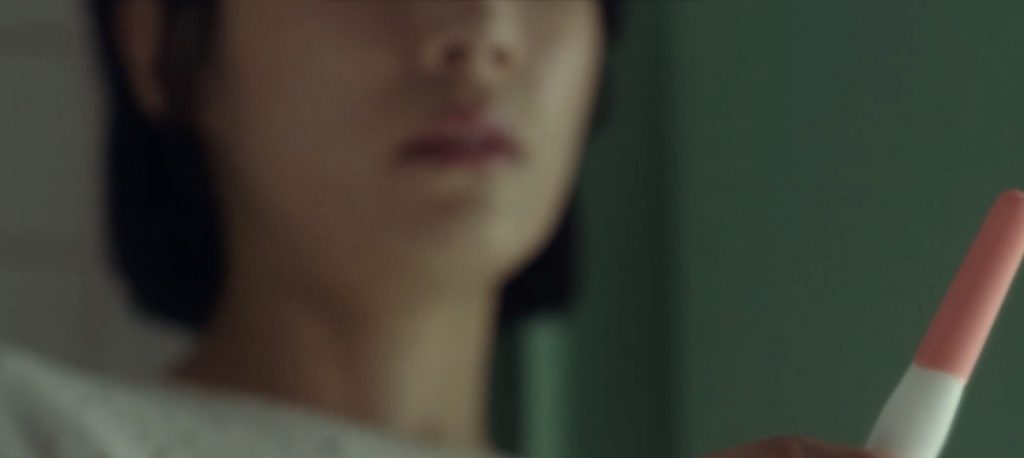 Blaming herself, Ji-hee hides her disappointment every month when her efforts fail.
Things change suddenly when a North Korean submarine wrecks off the coast of Gangneung, and armed spy agents infiltrate across the South Korean border.
Ju-won's former boss Jong-yun sees this security threat as an opportunity to rebuild the elite ANSP Black Team that was disbanded.
He approaches Ju-won, knowing the agent is dissatisfied with mundane office work.
Jong-Yun recruits Ju-won for a secret mission to locate the North Korean spies, hoping a successful operation will motivate the reinstatement of the Black Team.
Although worried for his safety, Ji-hee understands how much Ju-won misses the excitement of fieldwork. She encourages him to accept the mission.
In Gangneung, Ju-won joins the South Korean army regiment searching for the North Korean infiltrators.
However, after days of trudging through the forests and mountains, the army has little success finding the elusive spies. Casualties started mounting among the South Korean troops.
Realizing the search is failing, Jong-yun sends in an agent named Jo Rae-hyuk who has an uncanny supernatural ability to locate people.
Rae-hyuk purposefully misdirects the South Korean regiment toward the North Koreans' location so that Ju-won can swoop in and save the day.
Jong-Yun hopes this staged heroic moment will convince officials to reinstate the ANSP Black Team with Ju-won as its leader.
On the mission, the North Korean spy Park Chan-il displays freakish superhuman strength, using massive boulders as weapons against the South Korean troops.
Dozens of soldiers are brutally killed by Chan-il's powers. Ju-won confronts Chan-il alone in an intense fight atop a mountain ridge but fails to capture or kill him.
A distraught Ju-won returns home to Ji-hee, who embraces him compassionately despite his failure.
In the aftermath of the mission, Jong-yun moves forward with his plan and launches a new covert ANSP Black Team led by Ju-won.
The team consists of four other agents: Sang-jin, Young-seok, Sung-hwa, and Rae-hyuk.
Ju-won never forgets his confrontation with the super-powered North Korean Chan-il, knowing they will someday meet again.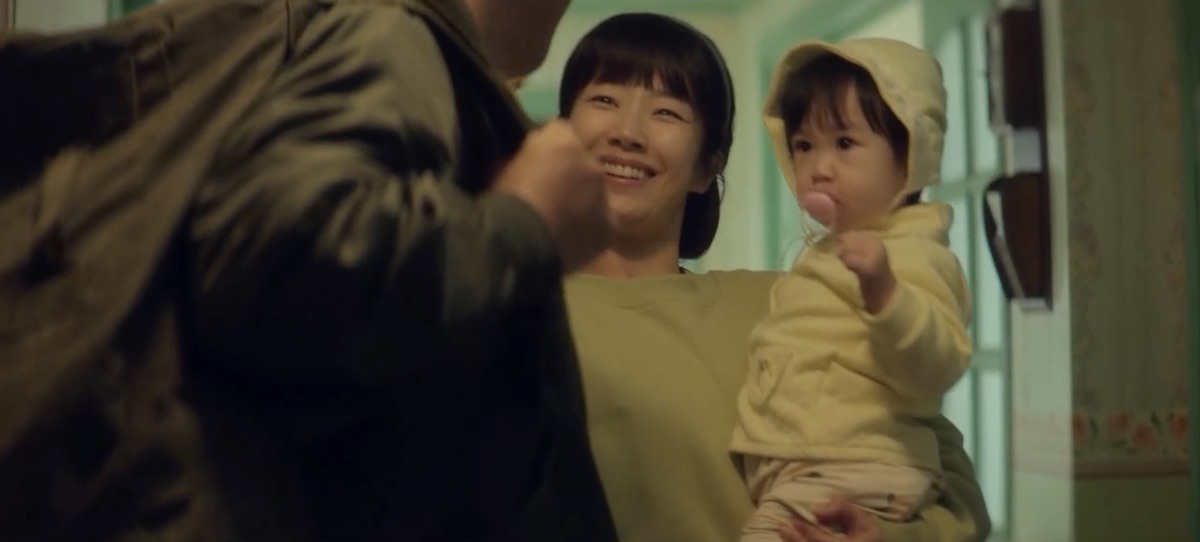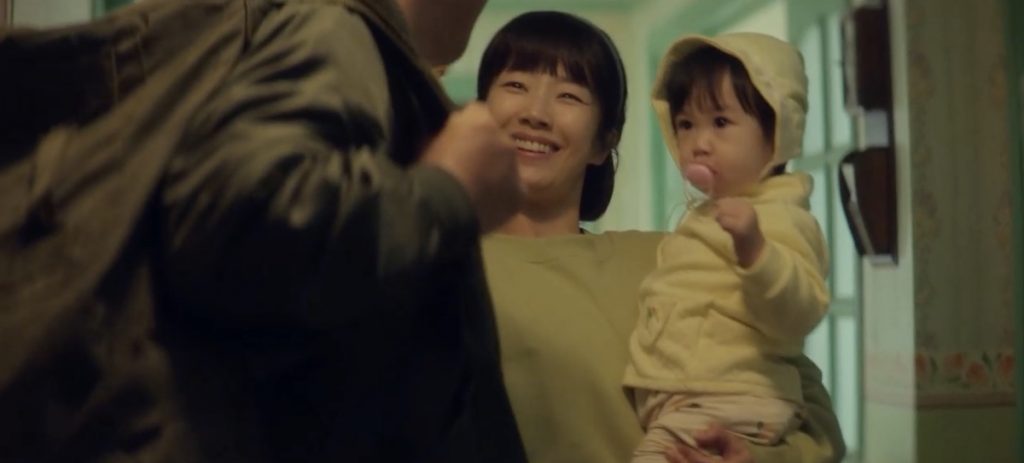 Over the next few years, Ju-won continued traveling frequently for ANSP missions while trying to balance family life with Ji-hee and their baby daughter Hee-soo.
On the home front, Ji-hee is overjoyed to finally have a child and delights in being a mother. She and Ju-won find happiness in the family they've built together.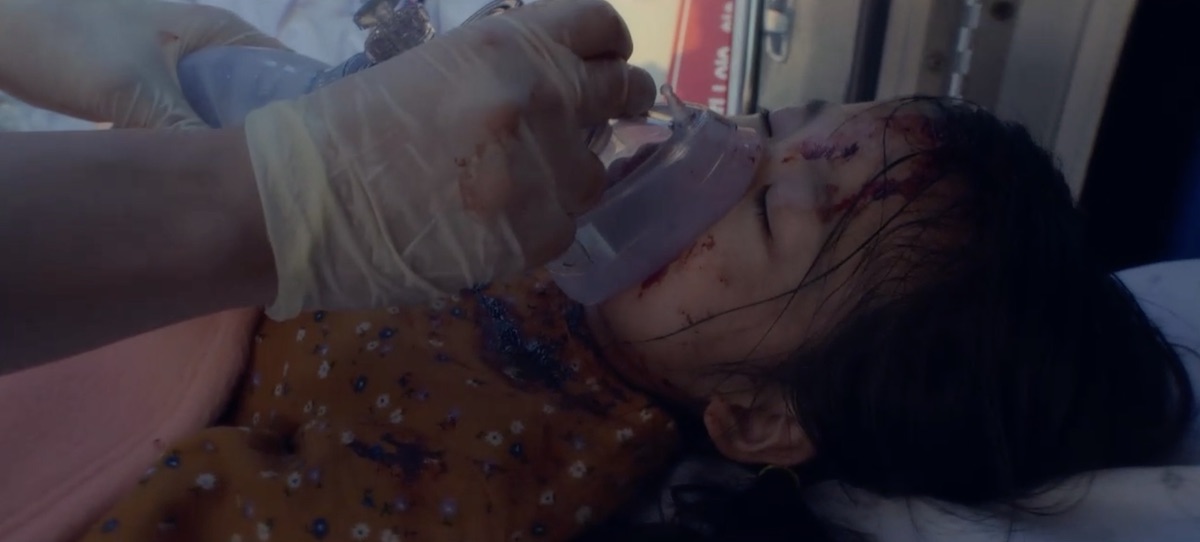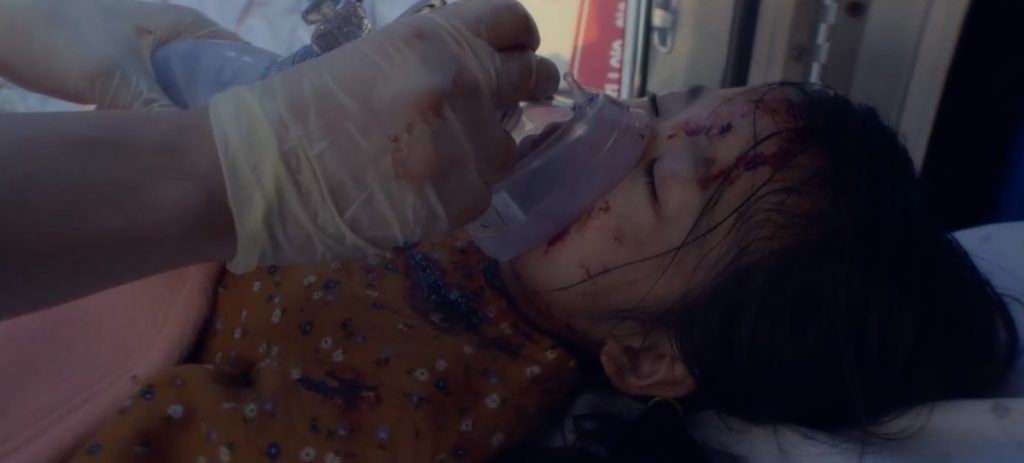 But tragedy strikes when Ji-hee gets into a terrible car accident while Ju-won is away on a mission. Rushing to the hospital, Ju-won discovers his wife did not survive the crash.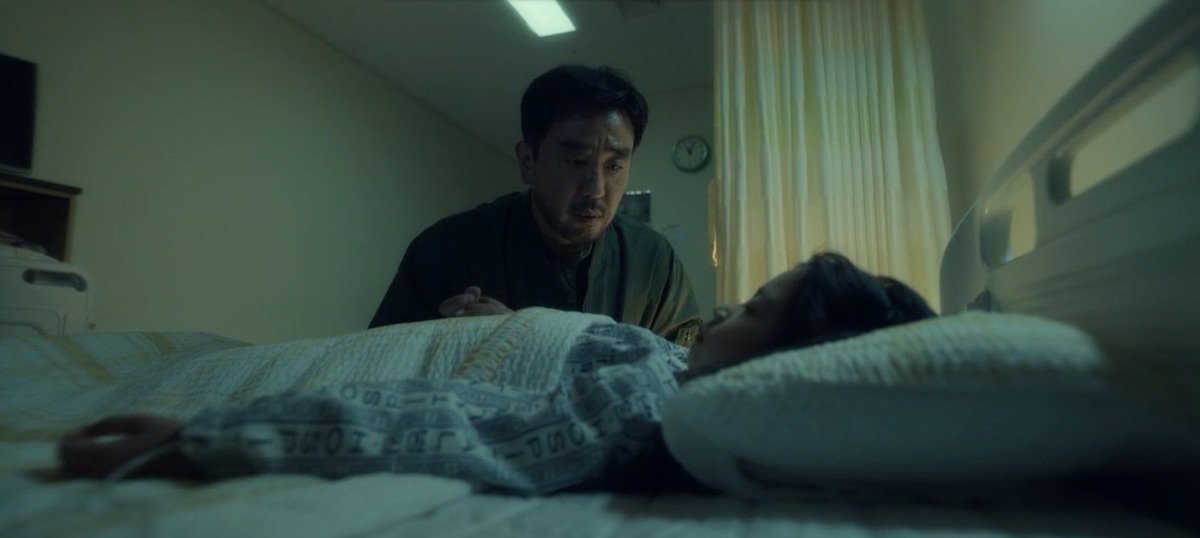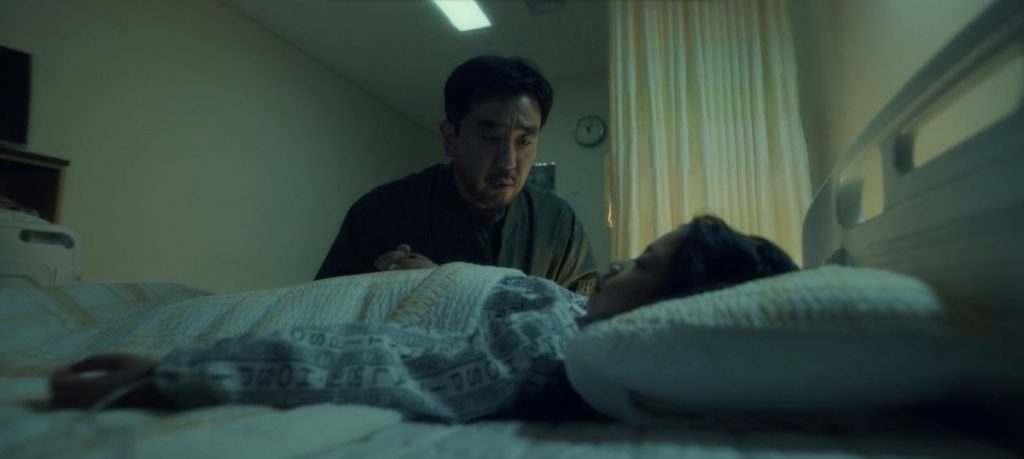 In the emergency room, his young daughter Hee-soo miraculously heals from grievous injuries right before his eyes. Ju-won realizes she has inherited his own regenerative powers.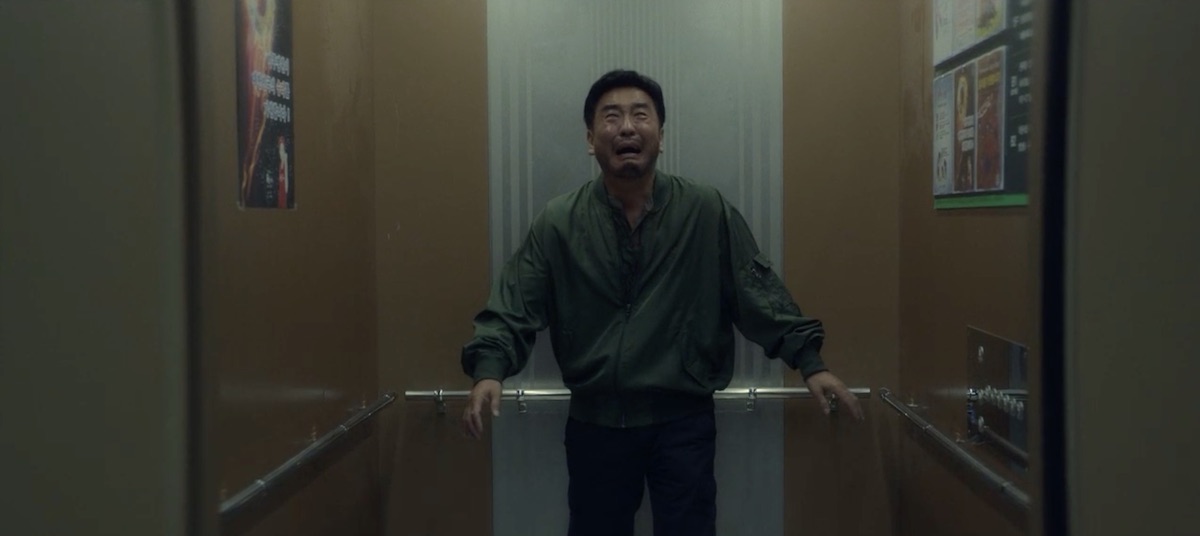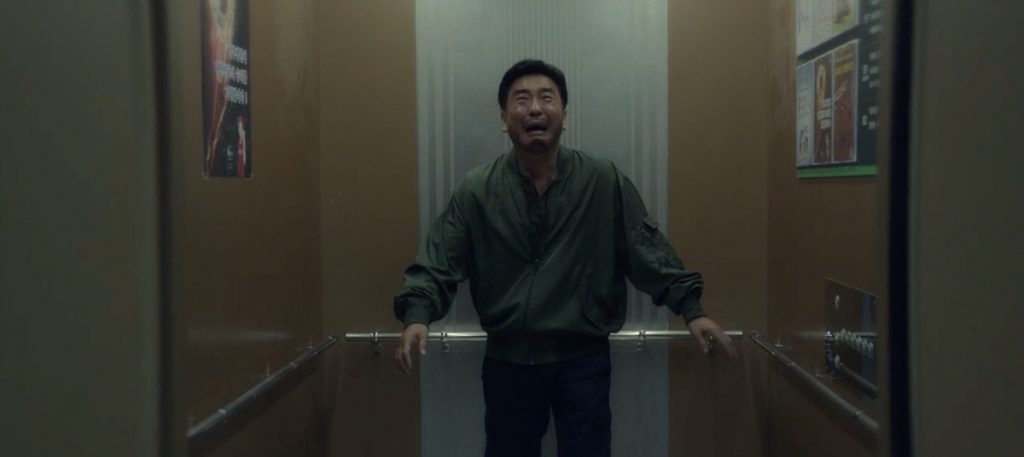 Utterly devastated by Ji-hee's death, Ju-won breaks down at the hospital. He then goes to her memorial service alone as her only family.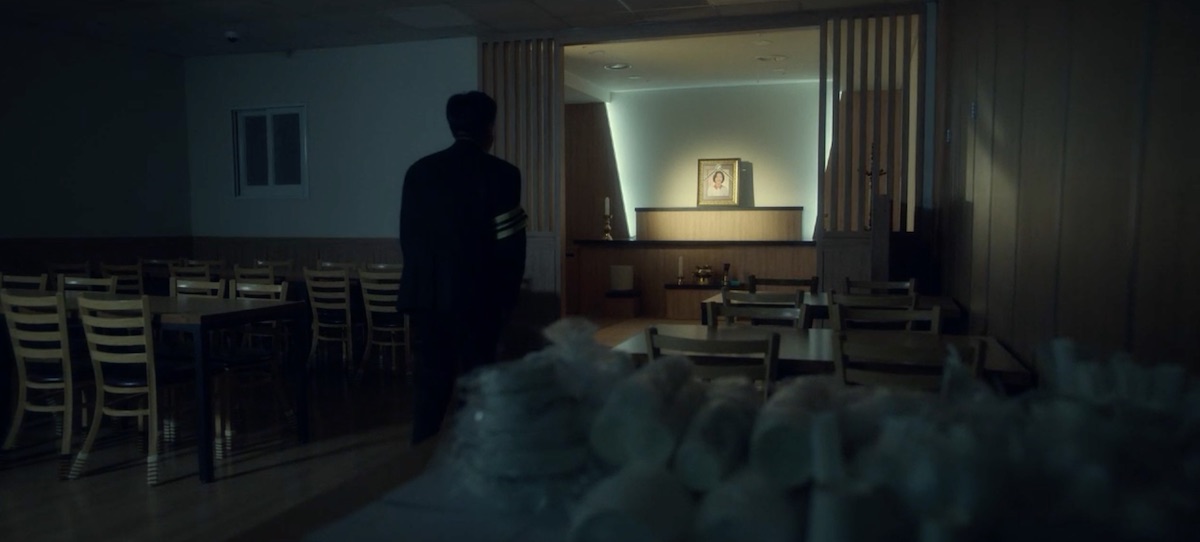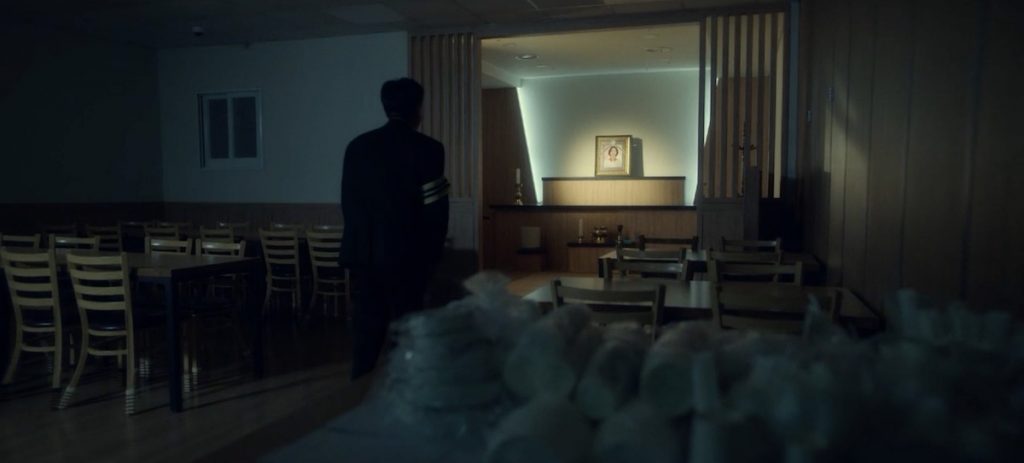 Dressed in solemn mourning clothes, Ju-won stands before Ji-hee's picture and speaks to her that he promises to take good care of their daughter.
Overcome by grief, he sobs heavily at the loss of his beloved wife.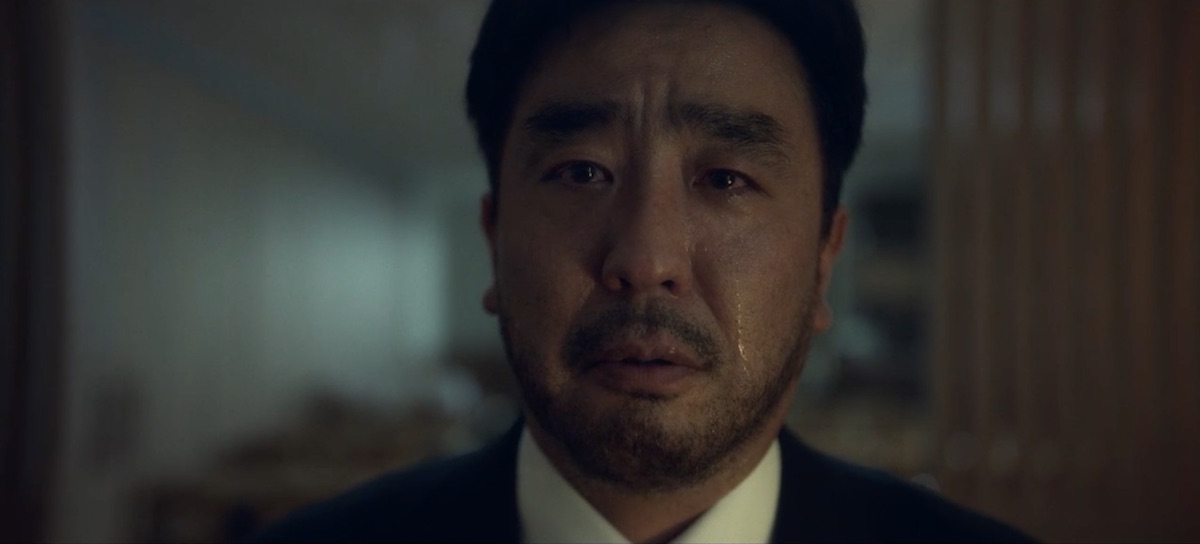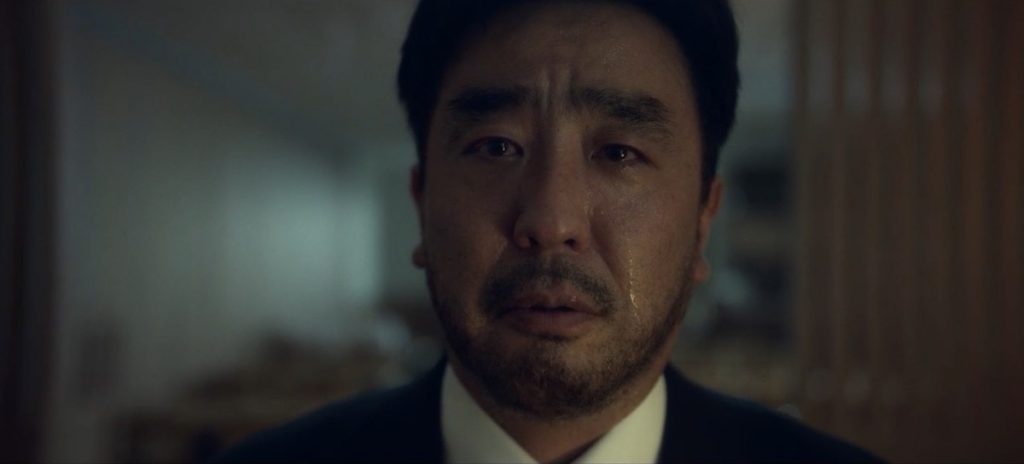 This tragic turn of events leaves Ju-won at his lowest point emotionally. In just a few years, he has lost his two closest relationships – his best friend Doo-sik, and now his wife Ji-hee.
However, Ju-won finds purpose in moving forward in caring for his daughter Hee-soo, who represents the family he and Ji-hee built together.
He draws strength from her as he faces this painful new chapter of life without Ji-hee.
Moving Kdrama Episode 13 Review
Episode 13 of Moving delivers an emotionally impactful viewing experience.
The writers cleverly utilize flashbacks to show the aftermath of Doo-sik's disappearance, revealing how it affected Ju-won's career and psyche.
Seeing Ju-won struggle to find meaning in a mundane desk job after losing his best friend and the elite team pulls at the heartstrings.
Despite the turmoil, Ju-won's tender relationship with Ji-hee injects the episode with poignant moments of happiness and hope.
Their cute domestic routines, like Ji-hee picking up Ju-won from the bus stop, make their love feel relatable.
Small gestures like fixing a broken lightbulb carry a deeper meaning. Ji-hee's secret infertility struggle is also heart-wrenching.
When Ju-won gets recruited for a mission, old flames of excitement reignite in him. The audience feels his adrenaline, but also his naivete in trusting the dubious Jong-yun and Rae-hyuk.
The action set pieces deliver thrills, while the withholding of Doo-sik's fate maintains mystery. Ju-won's failure to stop the super-powered Chan-il ends the mission on a somber note.
Years later, Ju-won seems to have found fulfillment in balancing his covert duties with raising a daughter. But this hope is shattered when Ji-hee dies abruptly.
The raw agony as Ju-won weeps over losing his wife is palpable. After all the loss Ju-won has endured, this tragedy feels unbearably cruel.
Yet the episode ends on a bittersweet note, with Ju-won finding purpose in caring for his daughter. This complex blend of grief, fleeting joy, and resilience demonstrates exemplary dramatic writing.
Overall, the acting, pacing, and character development in Episode 13 are top-notch. The showrunners know just how to tug at heartstrings across the emotional spectrum.
Ju-won emerges as a flawed but very sympathetic character. The drama authentically explores universal themes of loss, family, and perseverance.
By flashing between time periods, the intricate plot continues unfolding at a controlled simmer.
The superspy premise blends seamlessly with the gritty humanity of the characters. "Moving" cements itself as a standout drama by engaging both brains and hearts.
Moving Kdrama Episode 13 Ending Explained
The ending implies Ji-hee's death was likely an accident, although questions remain about the circumstances.
In a previous episode's flashback, Ji-hee was shown bloodied inside an overturned car taking her last breath.
It's unclear if Mr. Min or someone else caused the crash, or if it was truly accidental. More details may be revealed later.
For now, all we know is that Ju-won received the horrible news while away on a mission.
Rushing to the hospital, Ju-won saw his daughter Hee-soo was completely healed from serious injuries.
This revealed she had inherited his regenerative powers. Ji-hee sadly did not survive the crash.
A heartbroken Ju-won then went to her memorial service alone, as her only family. His raw grief was palpable as he promised Ji-hee he would care for their daughter.
The ending leaves Ju-won at his lowest point, having lost his best friend Doo-sik as well as his beloved wife.
But he finds purpose in raising his daughter, who represents the best parts of both him and Ji-hee. Their family gives him the strength to carry on despite the unimaginable loss.
Read More: