The riveting My Dearest Kdrama Episode 10 is filled with emotional reunions, heart-wrenching separations, and new mysteries. This article will recap the key events, review the complex love story, and explain the cliffhanger ending that left fans eager for more. Get the full scoop on the episode that shook up the lives of the leading couple and set the stage for an intriguing future.
My Dearest Kdrama Episode 10 Recap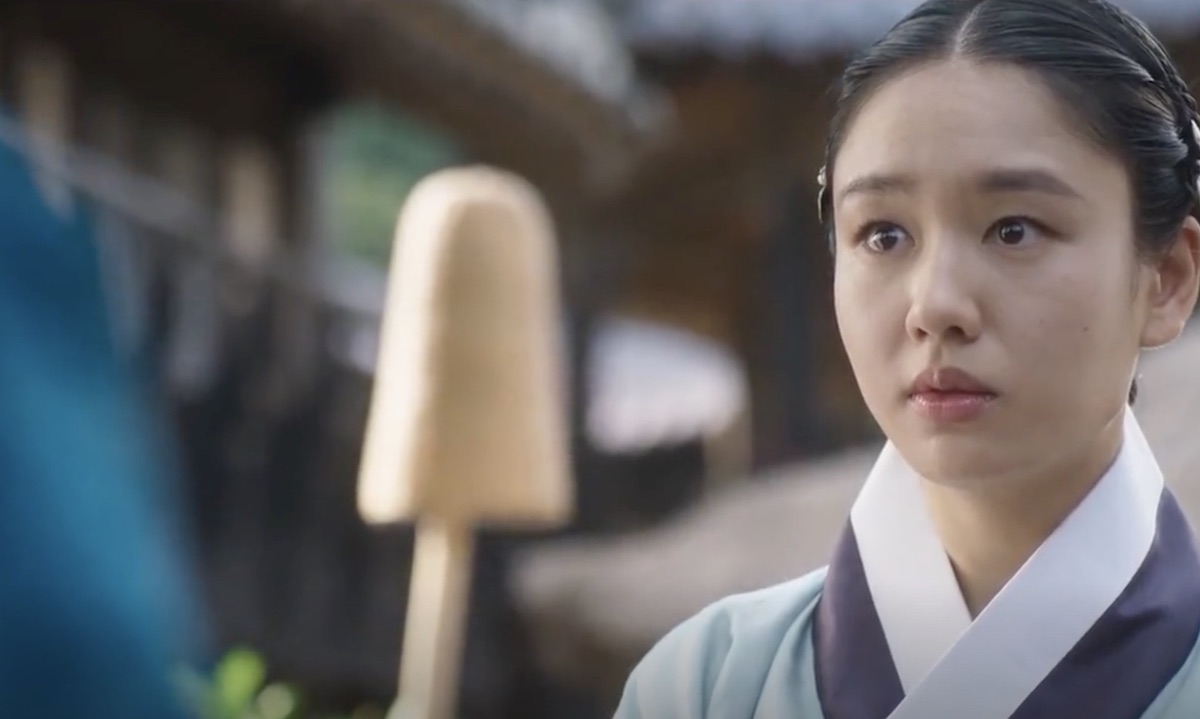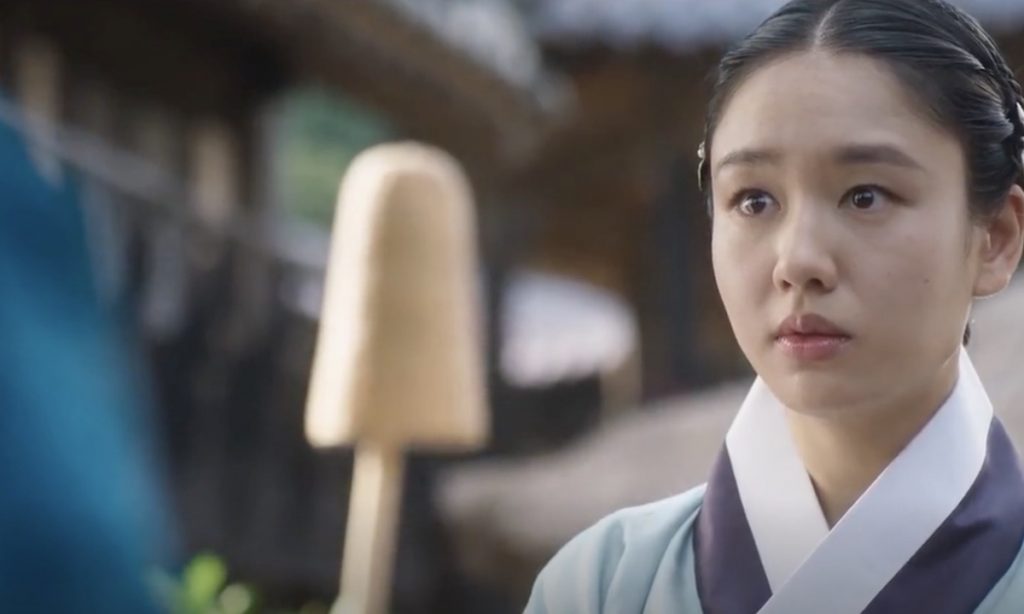 Episode 10 begins with Gil-Chae having a dream about Jang-Hyun, recalling when he had asked her to forget Yeon Jun and give her heart to him instead. In the dream, Gil-Chae tells Jang-Hyun how much she loves him.
In reality, Gil-Chae had thought Jang-Hyun was dead after receiving his belongings from his men. She is currently engaged to Officer Gu after he persistently proposed to her and showed care for her father.
Officer Gu saves Gil-Chae's delirious father from being beaten by a local man. Seeing this, Gil-Chae begins warming up to Officer Gu and accepts his proposal.
Meanwhile, Jang-Hyun returns to town having helped the Crown Prince's envoy, and bought floral shoes as gifts for Gil-Chae.
However, he soon finds out about Gil-Chae's impending marriage to Officer Gu. Heartbroken, Jang-Hyun burns the shoes he brought for Gil-Chae.
Gil-Chae spots Jang-Hyun in the crowd and seeks him out to explain the situation. She reveals she agreed to marry Officer Gu believing he was the one who saved her at Ganghwa Island.
Jang-Hyun admits he is the true savior but lies to her out of guilt for putting her in danger. He pleads with Gil-Chae to leave with him but she refuses to break off her engagement.
Later, Gil-Chae learns from Jong-jong that she had waited and hoped Jang-Hyun would return until his man Ryang-eum lied that Jang-Hyun died in Simyang. Forced to give up on Jang-Hyun, she then agreed to marry Officer Gu.
Jang-Hyun finds Gil-Chae again and begs her to give him a chance. She agrees to run away with him but after bidding farewell to her father, Gil-Chae has a change of heart.
She decides not to meet Jang-Hyun at the arranged spot. Gil-Chae ends up marrying Officer Gu while a heartbroken Jang-Hyun leaves town alone by boat.
My Dearest Kdrama Episode 10 Ending Explained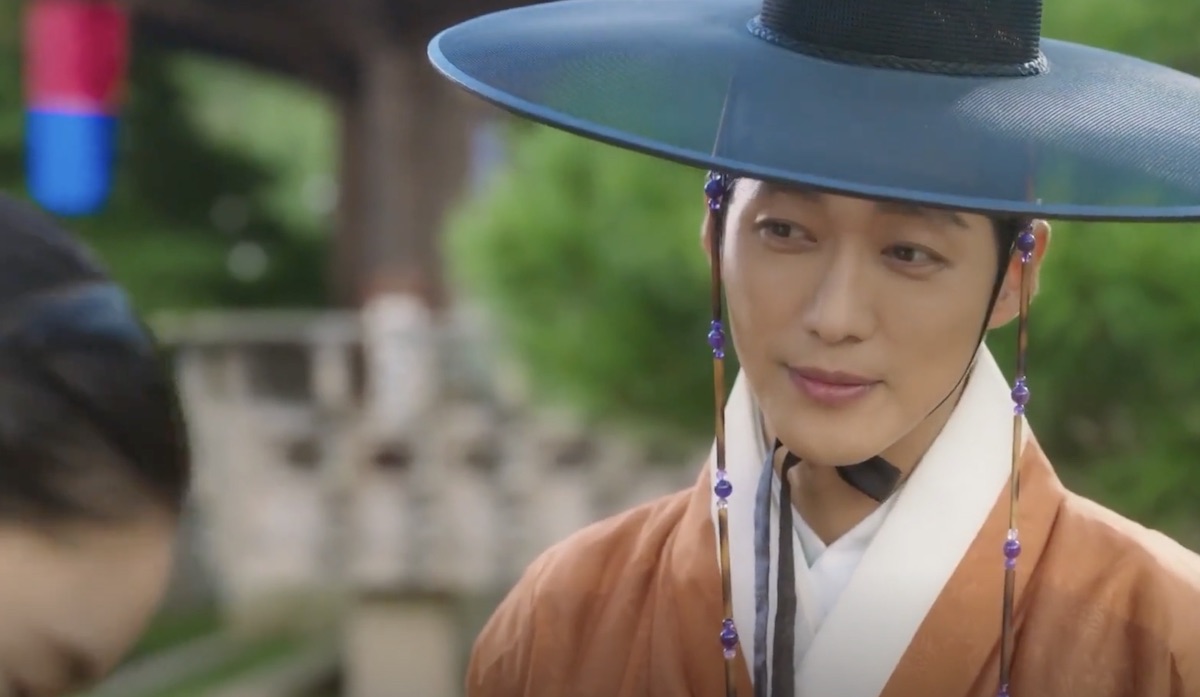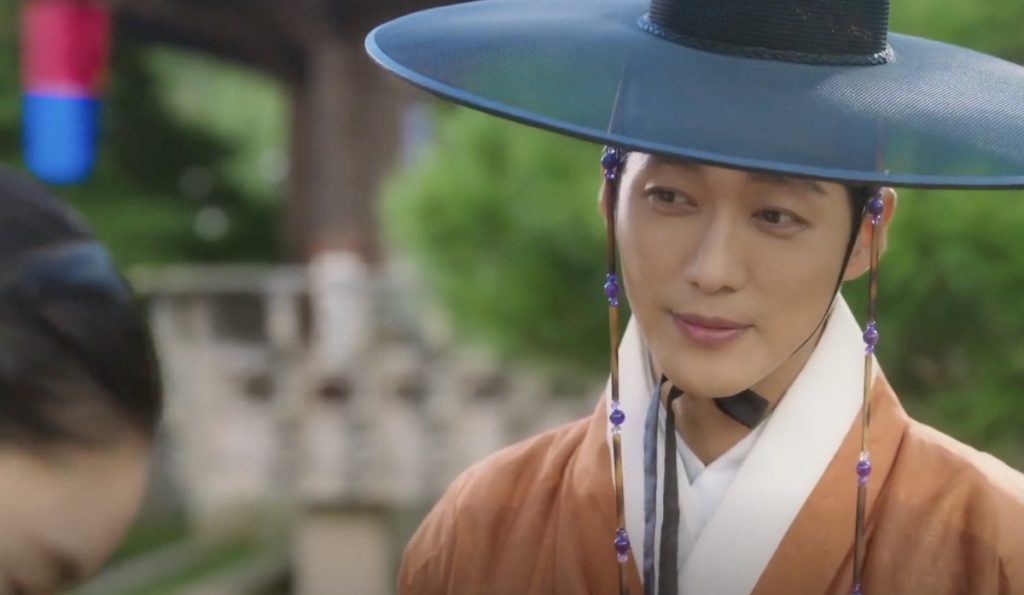 Although Gil-Chae initially agrees to run away with Jang-Hyun, after returning home to bid farewell to her father, she has a change of heart. Seeing her delirious father makes Gil-Chae realize she cannot abandon him and her family.
Gil-Chae decides not to meet Jang-Hyun at the arranged spot at the dock. Jang-Hyun waits desperately for her on the boat but Gil-Chae never shows up.
Meanwhile, Officer Gu notices Gil-Chae is missing and suspects she has been kidnapped by intruders. Unaware of Jang-Hyun's return, Officer Gu relentlessly searches for Gil-Chae, worried for her safety.
When Officer Gu learns the truth about Jang-Hyun from Yeon-jun, he is furious, believing Gil-Chae ran away with another man. However, when he finds Gil-Chae with her father by the river, he lets her go.
The next day, Officer Gu visits Gil-Chae's home, seeing her shoes outside, hinting that she decided to marry him after all.
As for Jang-Hyun, heartbroken by Gil-Chae's decision, he sails away alone. Gil-Chae sends him a parcel containing a letter and the shoes he gifted her.
In the letter, Gil-Chae explains she did not trust Jang-Hyun enough to run away with him. As he reads this, Jang-Hyun throws away the shoes and letter, seemingly closing the chapter on their relationship.
The ending scene jumps ahead two years. Jang-Hyun crosses paths with a mysterious masked female bandit. He unhorses her and pins her down, ending the episode on this cliffhanger regarding Jang-Hyun's future.
The emotional ending brings closure to Jang-Hyun and Gil-Chae's relationship but also new questions about Jang-Hyun's path forward after losing his chance with his first love.
My Dearest Kdrama Episode 10 Review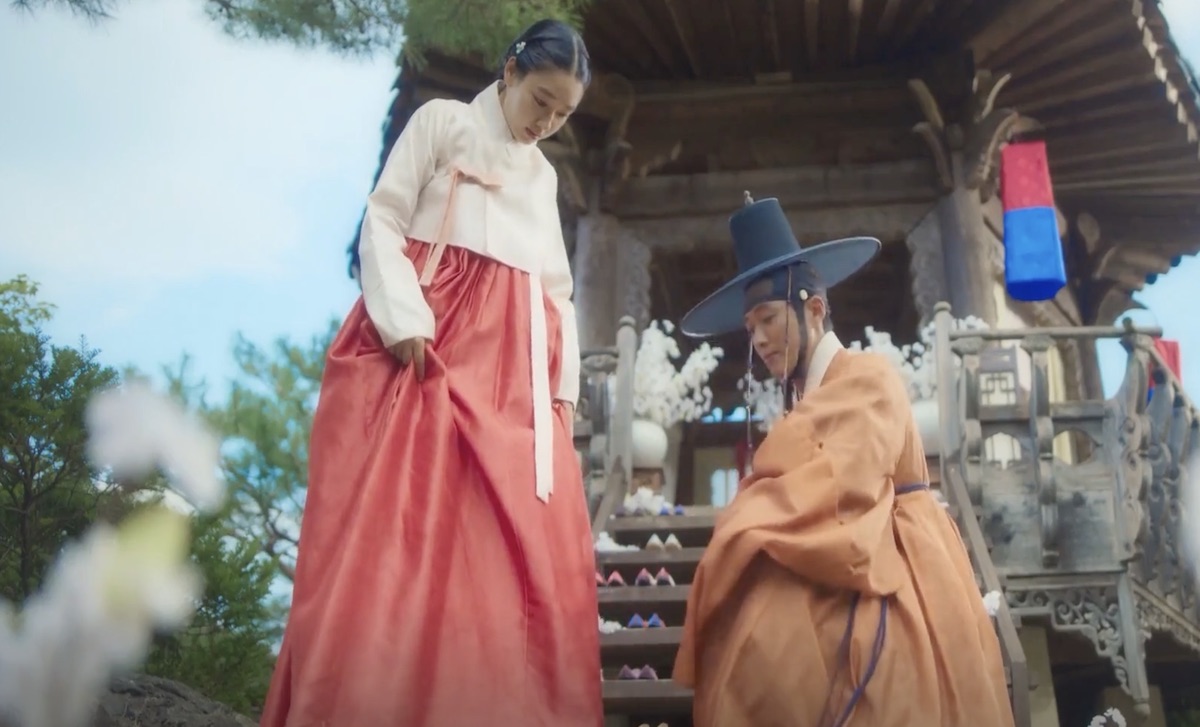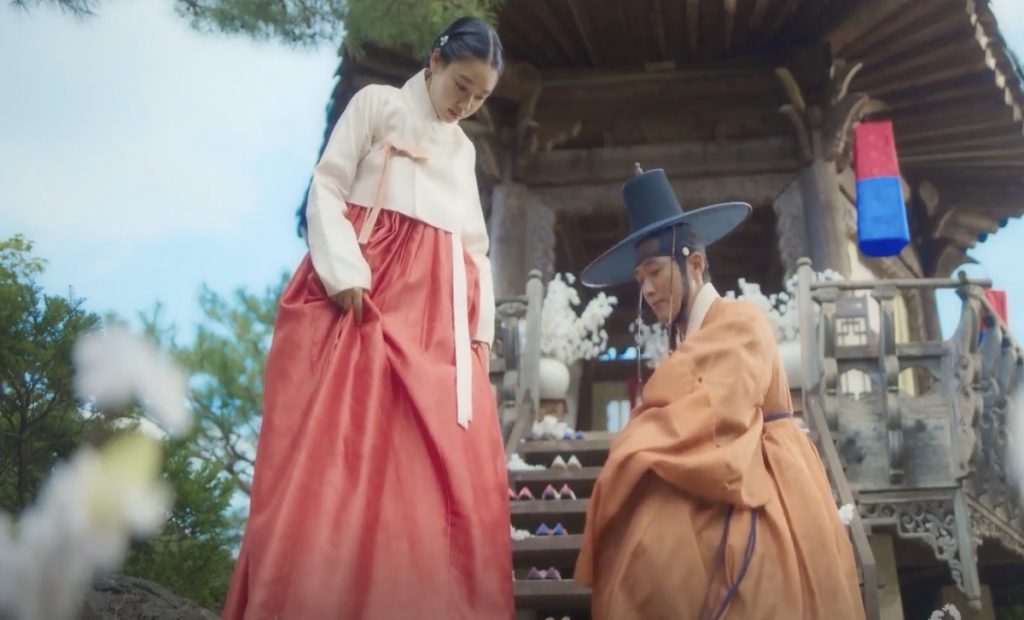 Episode 10 of My Dearest delivers dramatic emotional highs and lows that engage the viewer.
The long-awaited reunion between Jang-Hyun and Gil-Chae is bittersweet. Their deep longing and love for each other remain palpable. Yet their personalities continue to conflict.
Both are too prideful to fully give in to their feelings, leading to hurt and misunderstandings.
Gil-Chae's abandonment issues make it hard for her to trust Jang-Hyun again after thinking he died. Jang-Hyun's guilt over endangering Gil-Chae makes him push her away.
Their second separation is devastating after coming so close to having a fresh start.
Jang-Hyun is utterly distraught when Gil-Chae does not show up. Meanwhile, Gil-Chae silently mourns the loss through the letter she writes Jang-Hyun.
This emotionally weighty drama between the main couple is bolstered by the episode's lighter moments.
The misunderstanding about how Officer Gu got his scars offers humor. Jong-jong's sage advice provides some levity amidst the angst.
On the political front, the deepening mystery holds intrigue. The Joseon King's distrust towards the Qing Crown Prince hints at tensions between the two nations and court intrigue. Jang-Hyun's scheming with the Crown Prince raises more questions.
The final cliffhanger sparks anticipation for Jang-Hyun's fate. Will the masked woman play a role in healing Jang-Hyun's heartbreak? Their tense chemistry suggests romantic potential.
With its well-crafted mix of romance, drama, humor, and mystery, My Dearest continues to be a compelling K-drama watch. Fans will eagerly await the next chapters in this gripping saga.
Read More: