The highly anticipated second season of the hit Korean crime thriller Shadow Detective recently released its finale on Disney+, wrapping up the mysteries and drama in dramatic fashion. After the exhilarating final episode has aired, audiences are buzzing with questions about the ending and the fates of their favorite characters. In this article, we will give you a full rundown and explanation of the dramatic Shadow Detective season 2 finale ending.
About Shadow Detective Kdrama and Synopsis
Season 1 Plot Summary
Shadow Detective is a popular Korean crime thriller drama that first aired on Disney+ in October 2022. Based on a webtoon of the same name, the show stars veteran actor Lee Sung-min as Detective Kim Taek-rok.
In season 1, Taek-rok is a veteran detective at the Geumo City Police Station. He investigates the murder of his colleague police officer Jin Han while being mysteriously contacted by someone claiming to be his old friend. The show was noted for its dark, gritty tone and exploration of police corruption.

Season 2 Plot Summary
Season 2 picks up with Taek-rok returning to reopen the case into the shocking death of Jin Han. As he digs deeper into the conspiracy, Taek-rok slowly unravels that the mastermind is none other than his old friend Choi Do-hyung.
Taek-rok tracks down the associates of Do-hyung one by one, including shady politician Lee Young-Ho and Police Chief Baek Sung-il. The riveting cat-and-mouse game builds to a dramatic confrontation where Taek-rok finally exposes Do-hyung's crimes and arrests him.
Main Cast and Characters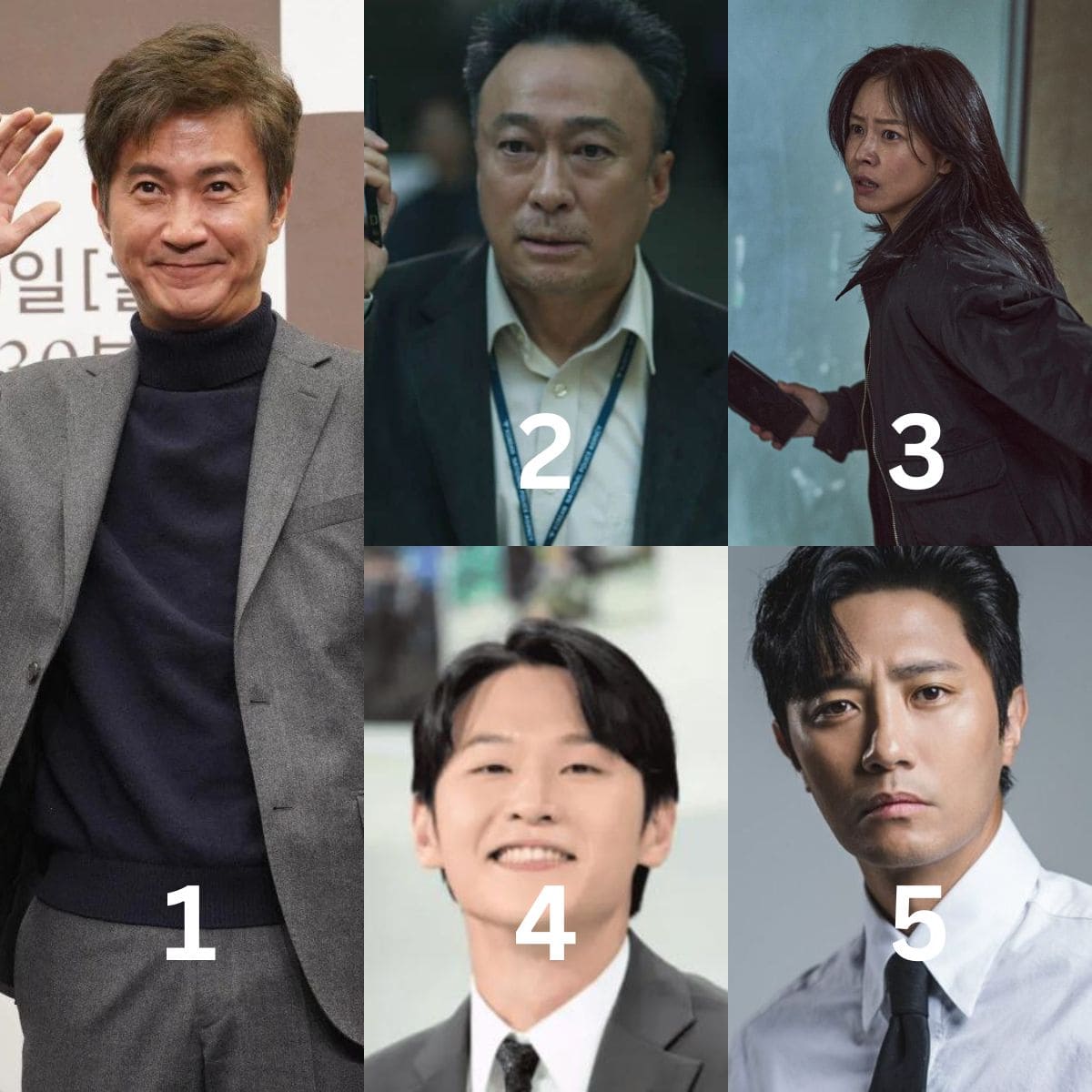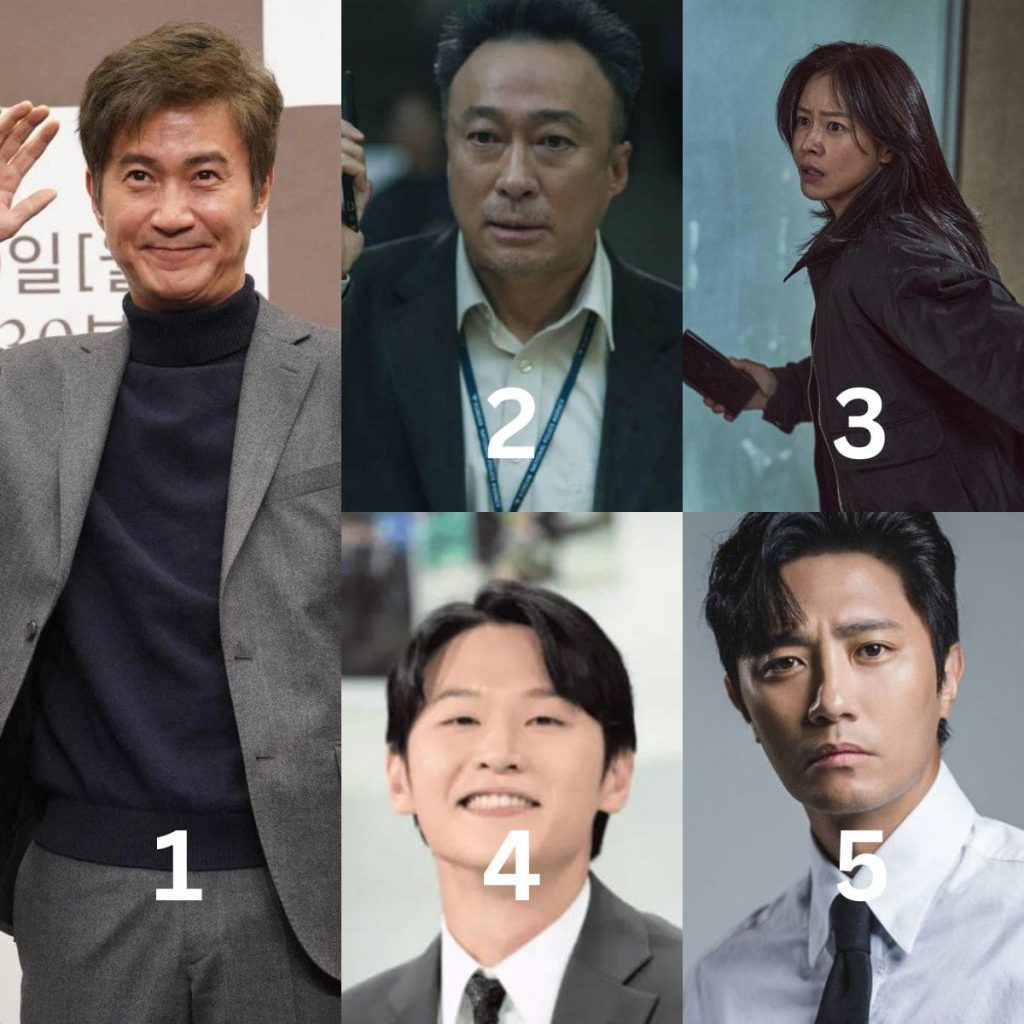 Ahn Nae-sang as Choi Do-hyung, Taek-rok's old friend turned villain and leader of the Geumjeong Society
Lee Sung-min as Veteran Detective Kim Taek-rok
Kyung Soo-jin as Detective Lee Sung-a, Taek-rok's partner
Lee Hak-Joo as Detective Son Kyung-Chan
Jin Goo as Kook Jin-han, Taek-rok's murdered colleague
Response and Popularity
Shadow Detective S2 generated buzz for its dark plot twists and Lee Sung-min's performance. Fans were eager to see the resolution of the show's mysteries. While some criticized slow pacing in early episodes, the ending was generally well-received.
Shadow Detective Season 2 Ending Explained and Episode 8 Recap (Finale)
The buildup to the Climactic Confrontation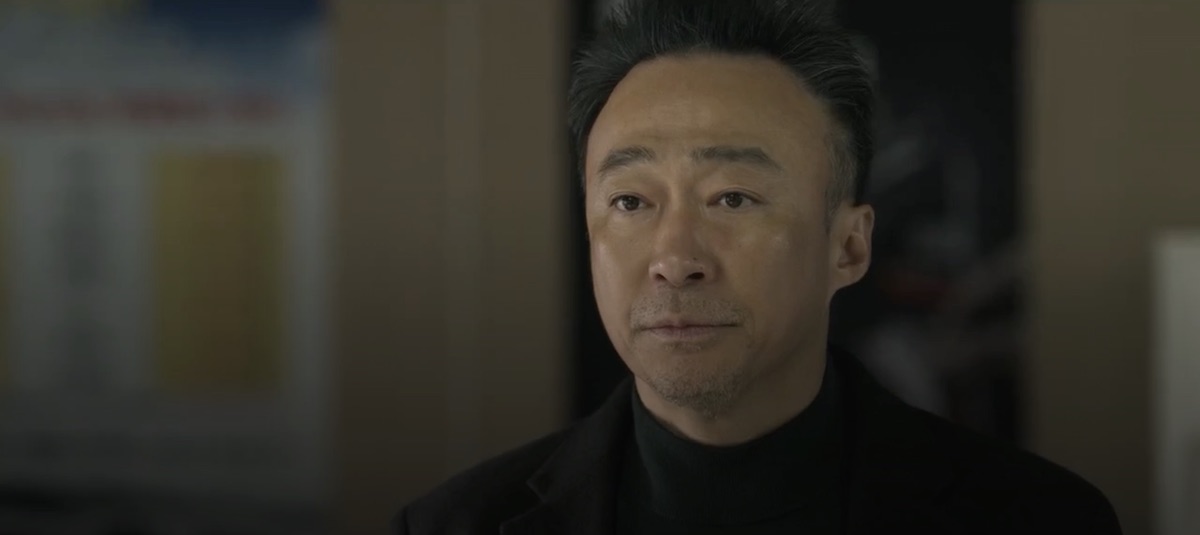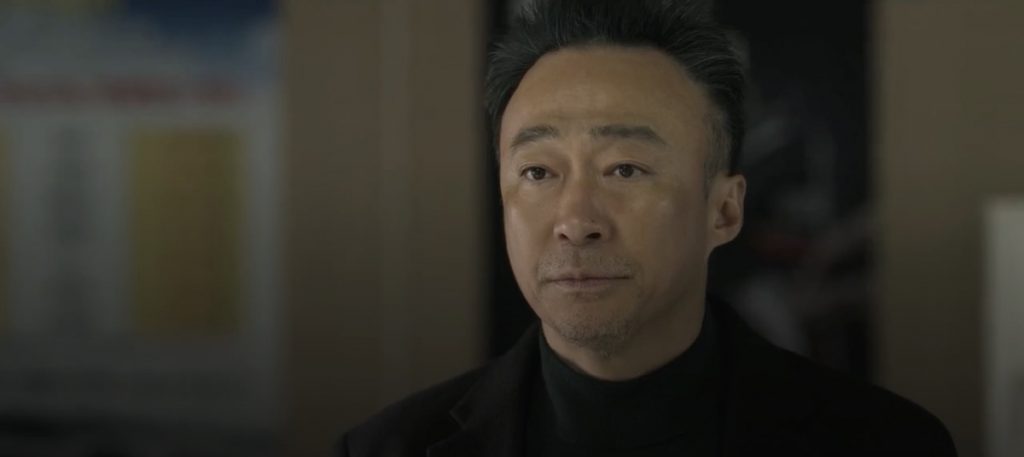 In the final episodes, the confrontation between Taek-rok and Do-hyung builds as Taek-rok gets closer to exposing his former friend's crimes.
Kim Taek-Rok, reinstated after a long suspension, returns to the Geumo City Police force.
He's haunted by the deaths of colleagues he cared about, which he witnessed.
He reopens the investigation into Kook Jin-Han's death, keeping it secret as he's no longer part of the homicide department.
We see Taek-rok tracking down and interrogating Do-hyung's associates one by one – Lee Young Ho, Chief Baek, and Kwon. This ratchets the tension as Taek-rok circles ever closer to the true villain behind it all.
Meanwhile, Do-hyung is shown preparing for his public ceremony where he will be initiating his political career. This underscores the stakes – will Taek-rok be able to stop him before he gains more power?
Dramatic Scene as Do-hyung Shoots Taek-rok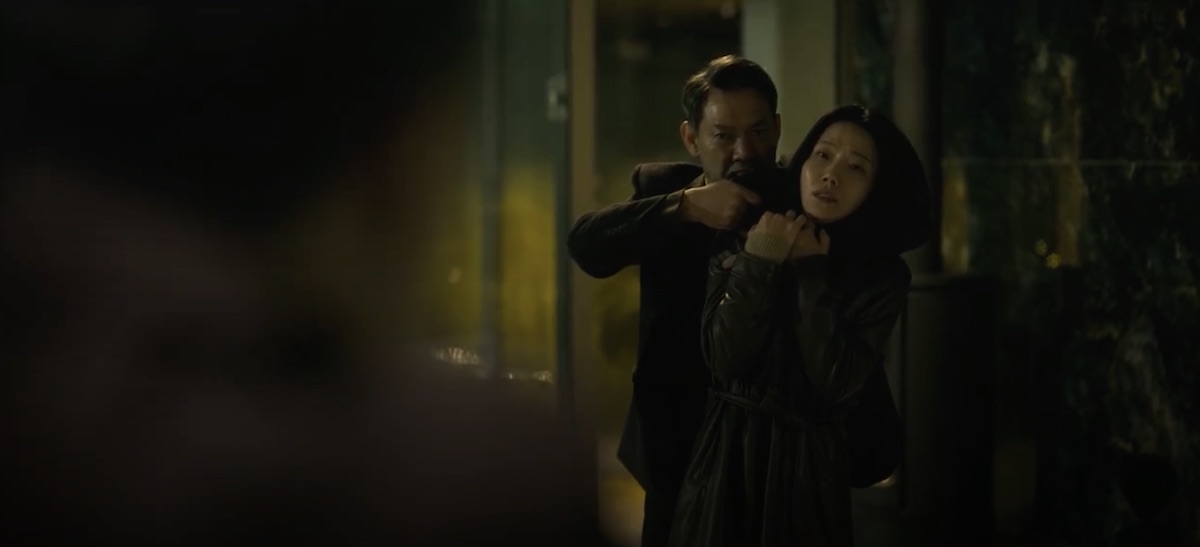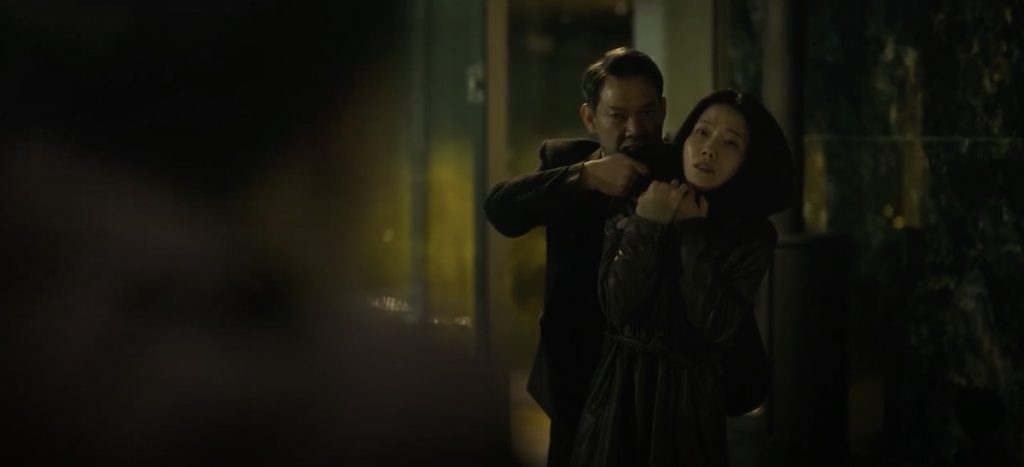 Taek-Rok then discovers that Yeon Ju-Hyun, the head of his department, is after the same criminals. They start working together, tracking down those involved in Jin-Han's murder.
The real shock comes when Taek-Rok discovers that his close friend, Choi Do-Hyung, is the mastermind behind it all.
Do-Hyung had ordered his right-hand man, Kwon Ju-Hywan, to carry out the murders, sparing Taek-Rok due to their past bond.
But as Taek-Rok uncovers the truth, their friendship turns into an intense rivalry, leading to a confrontation where both men are tested to their limits.
At the climactic confrontation, Taek-rok finally comes face to face with Do-hyung, who holds his colleague Yeon Ju-hyun hostage. In a dramatic standoff, Do-hyung shockingly shoots the unarmed Taek-rok, badly injuring him.
This is a gut-wrenching scene for the audience as our hero is violently betrayed by someone he once trusted. Do-hyung callously leaving Taek-rok to die demonstrates how far he has fallen into corruption.
Do-Hyung's Attempt to Cover Up His Crimes
Showing he will stop at nothing to avoid exposure, Do-hyung directs his aide Kwon to kill the wounded Taek-rok and frame Ju-hyun for the murders.
This illustrates Do-hyung's willingness to betray anyone and resort to cold-blooded murder to keep his crimes secret. The stakes are raised to a fever pitch as Taek-rok and Ju-hyun seem doomed.
The Detectives Arrive Just in Time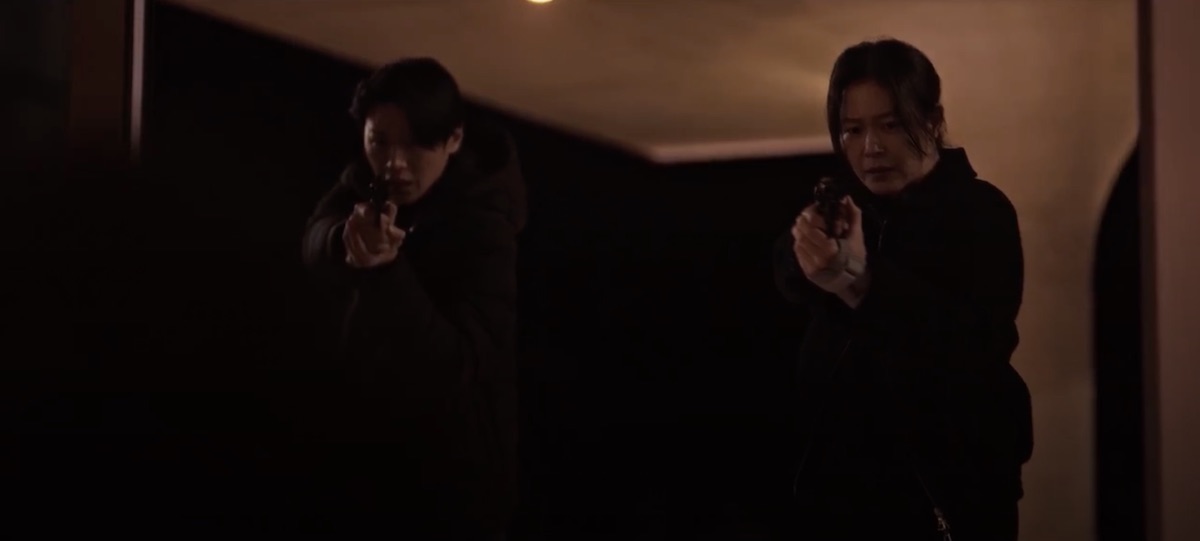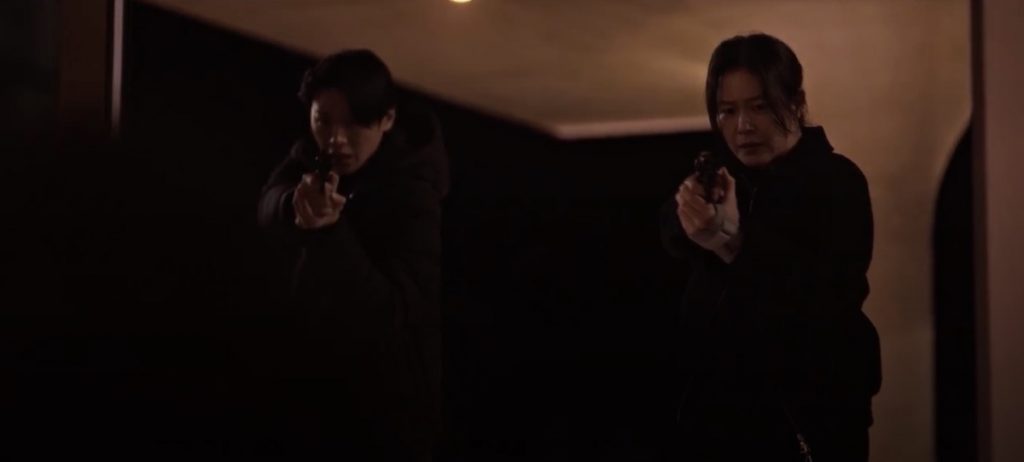 In a thrilling last-minute rescue, Taek-Rok's team, including Detectives Lee Sung A and Son Kyung-Chan arrive, saving Taek-rok and Ju Hyun. They shoot and arrest Kwon.
The loyalty and teamwork between the detectives are highlighted as they refuse to let their colleagues die.
Taek-rok Dramatically Exposes Do-Hyung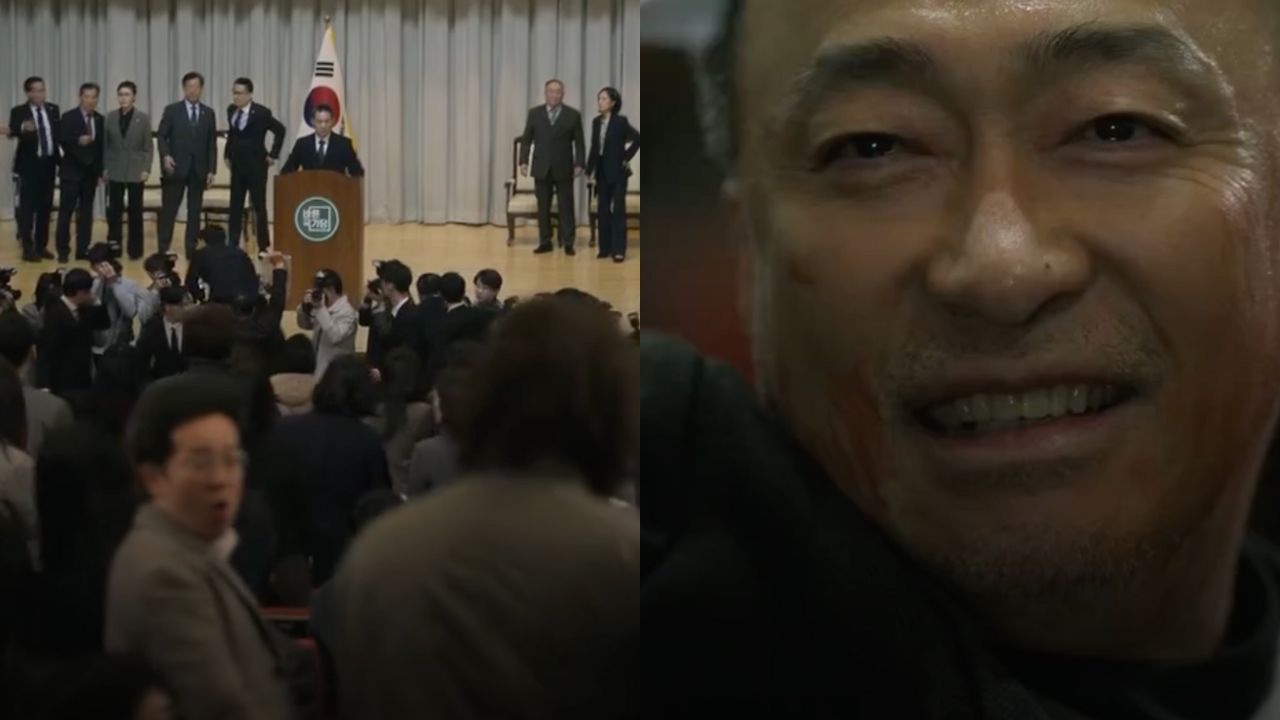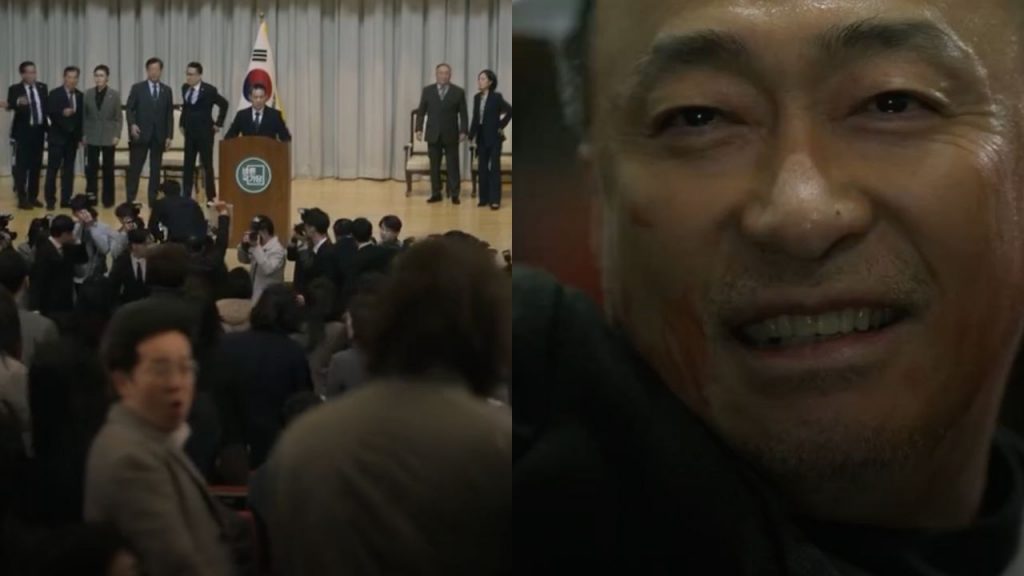 Lee Sung-A and Taek-rok finally find the vehicle provider, getting evidence of how Do-hyung was laundering money.
In the ultimate triumph, a wounded Taek-rok interrupts Do-hyung's ceremony, exposing his crimes in front of the assembled public and media. This very satisfying moment brings Do-hyung's evil plans crashing down.
Taek-rok naming each person Do-hyung had killed hammered home the true depth of his corruption. Do-hyung is arrested on the spot, finally facing justice.
Taek-rok is Able to Find Peace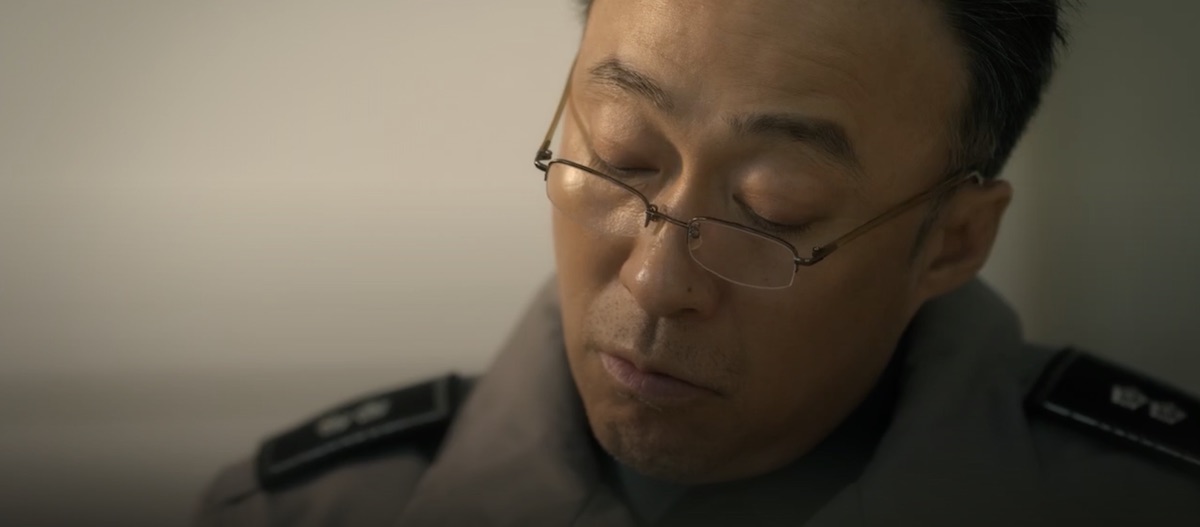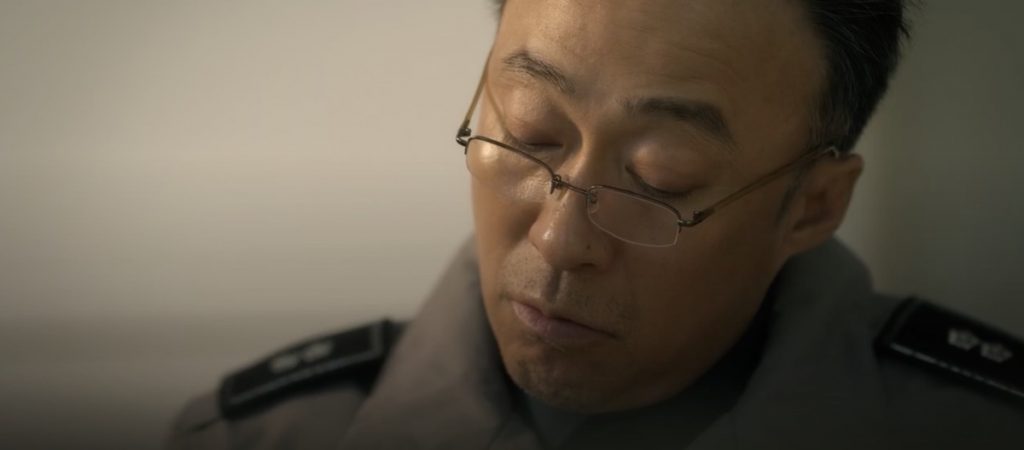 With Do-hyung and his accomplices arrested, Taek-rok is finally able to move past the trauma and guilt he felt over his colleagues' deaths.
The drama concludes with Taek-Rok being transferred to a small village, where he becomes the chief police officer, spending his final days in peace.
It's an uplifting resolution after the darkness and violence earlier. Taek-rok has overcome his demons and can now live in the light again.
Epilogue: Six Months Later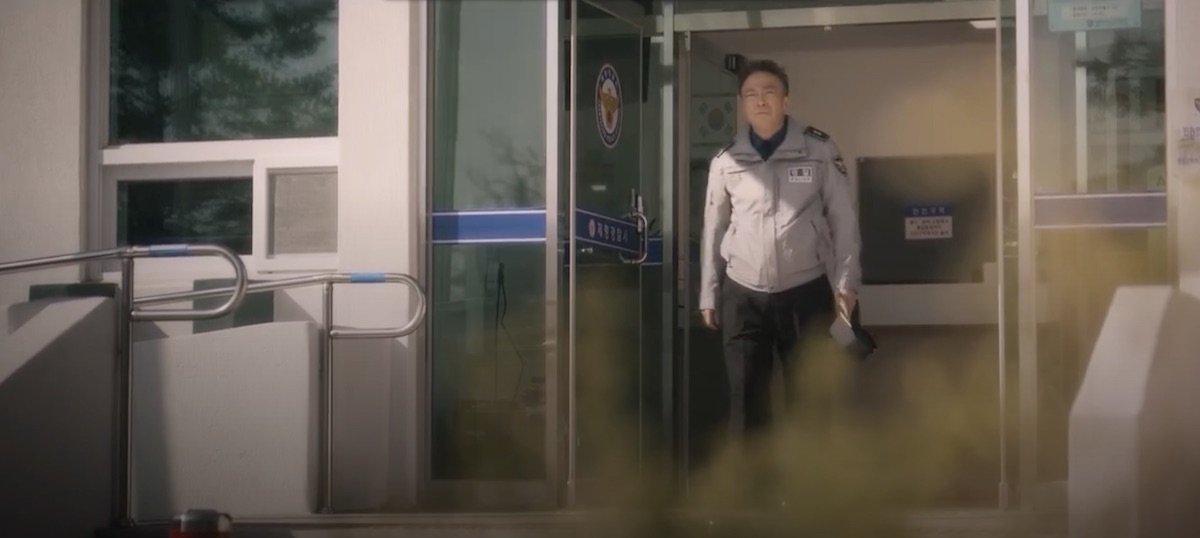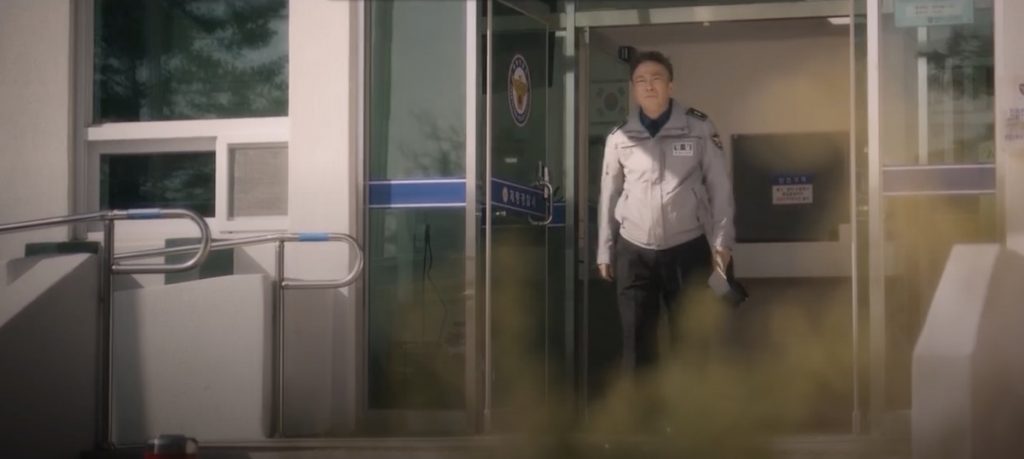 Fast-forwarding six months, we see Lee Sung-A and Son Kyung-Chan promoted and continuing their hard work.
Taek-Rok writes a letter to his daughter, revealing his past act of shooting a man who threatened her life.
The series concludes with Taek-Rok leaving his police station and starting to sprint, marking a powerful end to the series.

Comparisons to Shadow Detective Webtoon Ending
More Ambiguous Webtoon Finale
The original Shadow Detective webtoon had a more ambiguous, open-ended conclusion. It did not definitively identify the mastermind behind the murders that Taek-rok was investigating.
There were hints that it could be Taek-rok's chief Kook or fellow detective Choi, but no confirmation. This retained more mystery up until the end.
Kdrama Creates New Antagonist
In contrast, Kdrama creates a new antagonist Choi Do-hyung, providing a concrete villain to root against, unlike the webtoon.
Making Do-hyung a former friend of Taek-rok also adds more emotional weight and a sense of betrayal. Their climactic confrontation is built up over many episodes.
Focus on Mystery vs. Emotional Resolution
The webtoon finale focuses on preserving the overarching mystery, while the Kdrama ending is more concerned with providing an emotional resolution for Taek-rok.
Seeing Do-hyung definitively exposed and arrested gives the audience catharsis after watching Taek-rok's suffering. The mystery becomes a vehicle for his emotional journey.
Shadow Detective Kdrama Ending Provides Closure
By identifying and punishing the true mastermind, the Kdrama is able to deliver complete narrative closure for fans invested in Taek-rok's story.
The webtoon's open ending leaves more possibilities for future seasons, while the Kdrama ties everything up neatly with a bow.
Adapting Webtoon to Live Action
The adaptation choices showcase how webtoon source material can be restructured for live action. More defined antagonists and resolutions better suit the new format.
Fans responded well to the final confrontation between protagonist and villain typical of Kdrama thrillers. The changes helped the story translate smoothly.
Final Thoughts on Shadow Detective Season 2 Ending
After two thrilling seasons, Shadow Detective came to a dramatic yet fitting conclusion that provided closure for loyal fans.
The finale offered an emotional and redemptive ending for veteran detective Kim Taek-rok, as he finally exposed his corrupt friend turned antagonist Choi Do-hyung.
Though some were disappointed that the intrigue tapered off in later episodes, Taek-rok's cathartic confession at Do-hyung's ceremony delivered a satisfying resolution.
While the webtoon source material had a more ambiguous finale, the heightened drama and definitive justice of the Kdrama adaptation brought Taek-rok's story to a gratifying conclusion.
After enduring trauma and guilt, seeing him find peace and purpose shows that good can still triumph over evil.
Read More Interesting Stories: