The eagerly awaited "Celebrity Kdrama Ending" has left fans buzzing with excitement. The hit Celebrity Kdrama recently concluded its first season on Netflix. The finale episode was filled with exciting twists and reveals that left fans satisfied, yet wanting more.
In this article, we will provide an in-depth recap of Celebrity's gripping episode 12, review the finale, and explain the dramatic ending.
Find out who the mysterious BBBfamous turned out to be, what happened to the social media-obsessed characters, and how justice was ultimately served.
Whether you have seen Celebrity or are planning to watch it soon, read on for a full breakdown of the Celebrity Kdrama's unexpected ending without spoilers.
Celebrity Kdrama Episode 12 Recap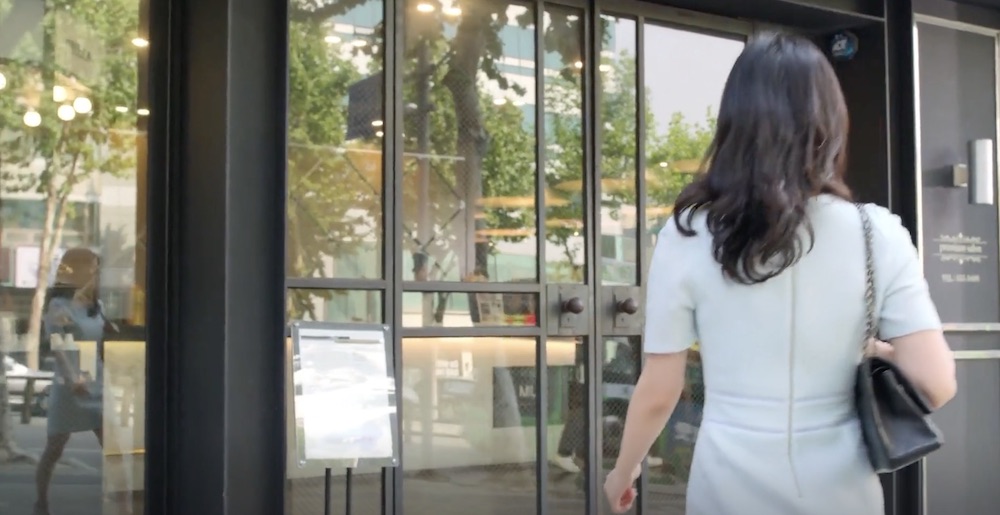 The finale episode of Celebrity Kdrama begins with a woman entering a hair salon and getting her hair styled.
She then heads to church, where we learn her name is Lee Eun-Chae. Her fellow churchgoers ask where she's been, and she says she just returned from a trip.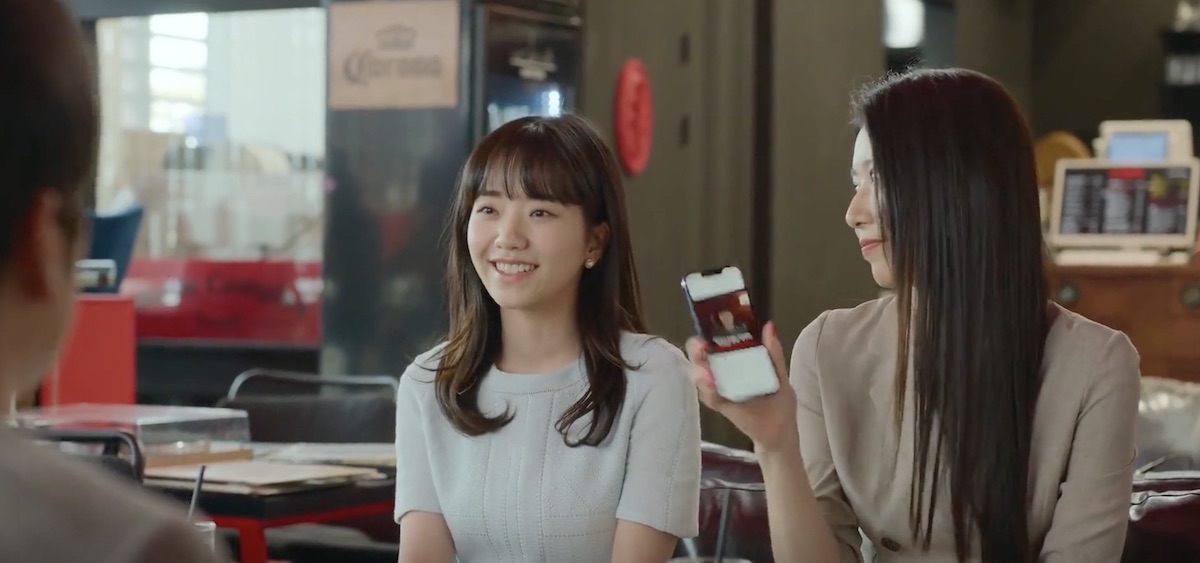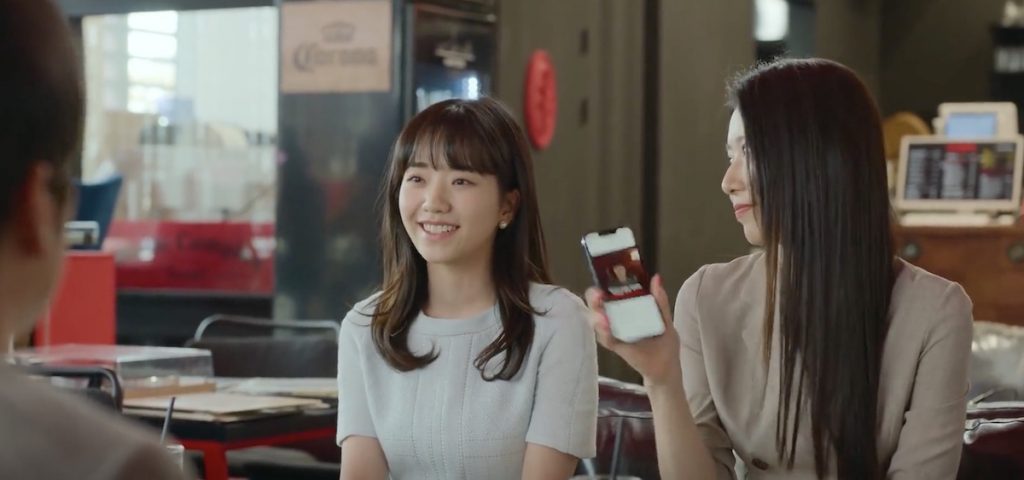 Eun-Chae goes to lunch with her friends, who fill her in on all the drama surrounding influencer Seo A-Ri. Since Eun-Chae was out of the country, she is oblivious to what has transpired.
That night, we see Eun-Chae take a taxi home, bragging to the driver about her huge mansion. However, the driver drops her off at a run-down house set for demolition.
Inside the filthy, rodent-infested house, Eun-Chae opens her laptop. It is revealed she is the anonymous Instagram user "_bbbfamous."
She has been secretly recording conversations with the Gabin Society members whenever they visit the spa where she works. Eun-Chae celebrates the fact that Seo A-Ri is dead.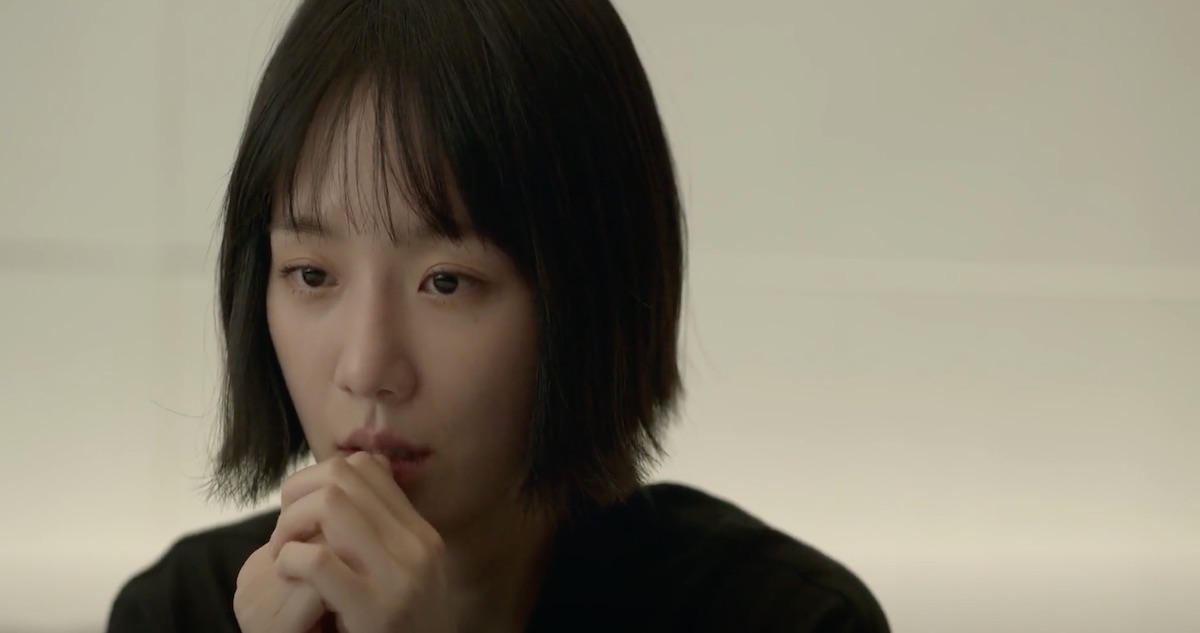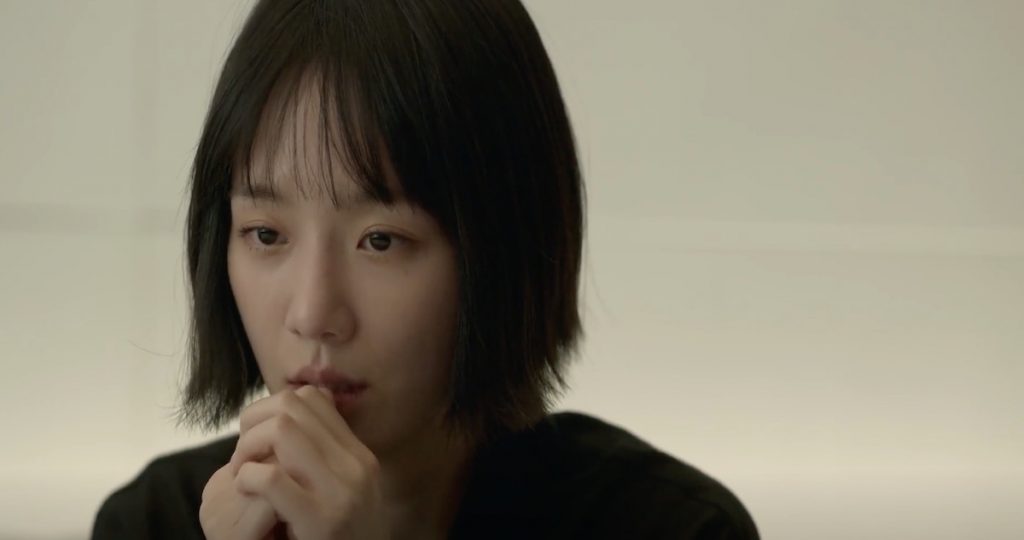 Meanwhile, reporters wait anxiously outside the police station for an update on whether the woman arrested is really Seo A-Ri.
Detective Jang Hyun-Soo informs his boss that the woman is actually Jeong-Sun, A-Ri's friend. Jeong-Sun and Du-Seong staged the whole thing as part of A-Ri's plan to expose the truth and get justice.
Du-Seong admits he wanted revenge for his sister's death, which was covered up by the Gabin Society's connections. He and Jeong-Sun claim they don't know if A-Ri is alive, but say she had one last wish to fulfill.
Through flashbacks, we learn that A-Ri faked her own death by driving her car into the river. She actually survived and went into hiding to plot her revenge on those who wronged her.
Celebrity Kdrama Episode 12 Review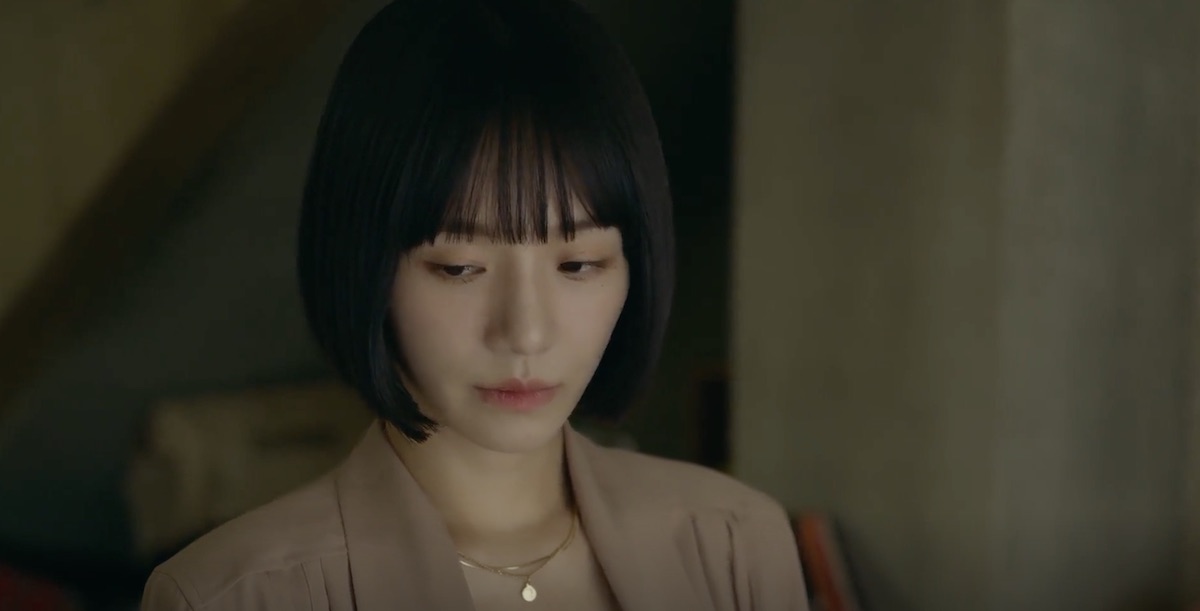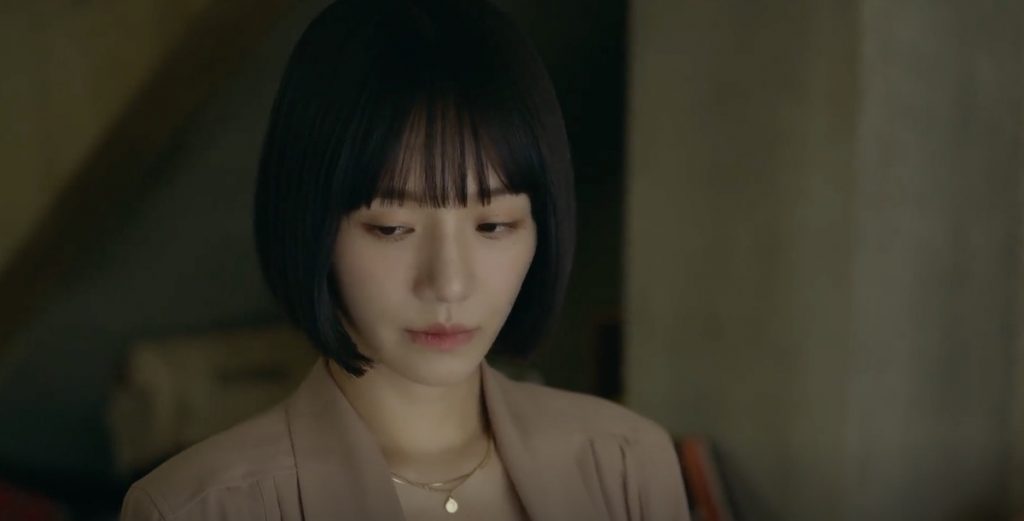 The finale episode of Celebrity was packed with reveals and twists that tied up the loose ends of the plotlines developed throughout the season.
It moved at a fast pace, answering the big questions around A-Ri's fate and the identity of BBBfamous while also bringing closure to the other characters' stories.
The big reveal that masseuse Eun-Chae was behind the BBBfamous account was shocking yet made sense in hindsight based on her contempt for the influencer world.
Her unmasking scene as she pathetically scrambles to gather her things in the run-down house was almost tragic yet fitting.
The episode addressed the overarching themes of jealousy, hypocrisy, and duplicity in the world of social media influencers. Eun-Chae represented the dark side of virtual vigilantism borne out of her own bitterness and insecurity.
While most plot threads were wrapped up neatly, A-Ri's romantic relationship with Jun-Kyung was left vague.
The nature of their bond was unclear even in previous episodes. Their reunion scene could have benefited from more dialogue to provide clarity.
Pacing-wise, the 58-minute run time allowed the finale to cover a lot of ground effectively.
Flashbacks were used judiciously to fill in backstory details about A-Ri's staged death without slowing things down too much.
Overall, Episode 12 delivered a gratifying ending for viewers who had been following A-Ri's rollercoaster journey. Justice was served to the corrupt influencers who had wronged her and so many others.
Celebrity Kdrama Ending Explained (Episode 12 Ending)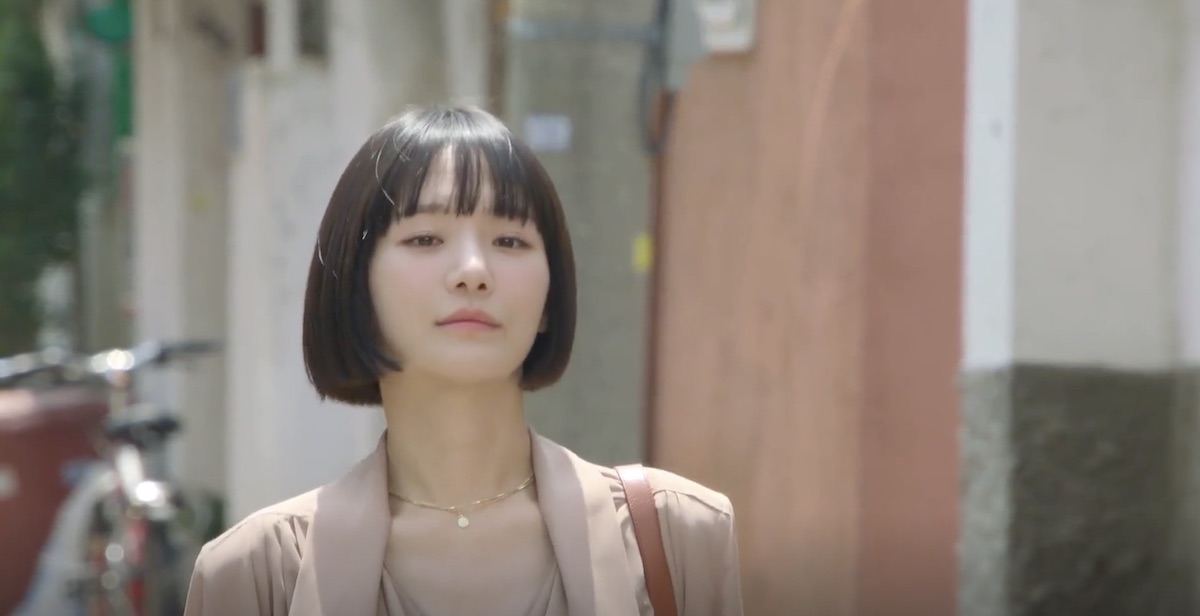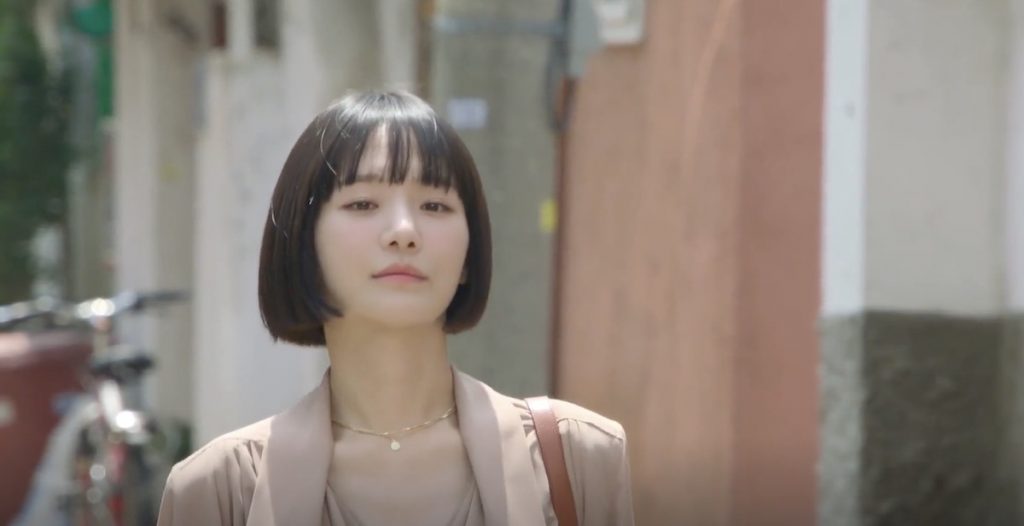 By the finale episode of Celebrity, Seo A-Ri has staged her death by driving her car into the river and going into hiding, plotting her revenge on those who ruined her life and business.
Her best friend Jeong-Sun and brother Du-Seong carry out her final wish for justice by starting a livestream exposing all the secrets of the Gabin Society members and their shady connections.
One by one, each of the influencers who were part of the exclusive Gabin Society faced consequences for their misdeeds, largely thanks to A-Ri's carefully planned revenge.
Oh Min-Hye tried to flee the country with her husband after posting the party photos that sparked A-Ri's downfall. But Yu-Rang tips off the police about their attempt to escape.
Chae-Hee is arrested for using and distributing narcotics after A-Ri exposed her drug activities during the livestream.
Lawyer Tae-Jeon is proven to be behind the cover-up of a man's drug overdose death at Chae-Hee's party and is also responsible for Jun-Kyung's hit-and-run accident. He is arrested.
Yu-Rang's doctor husband Min-Chan is arrested for supplying the drugs and covering up the overdose death.
Angela's husband kicks her out after learning through the livestream that she traded her body for money.
Shi-Hyeon finally divorces the nefarious Tae-Jeon after being complicit in his misdeeds for too long.
Ji-Na confesses to selling knockoff fashion items to her followers.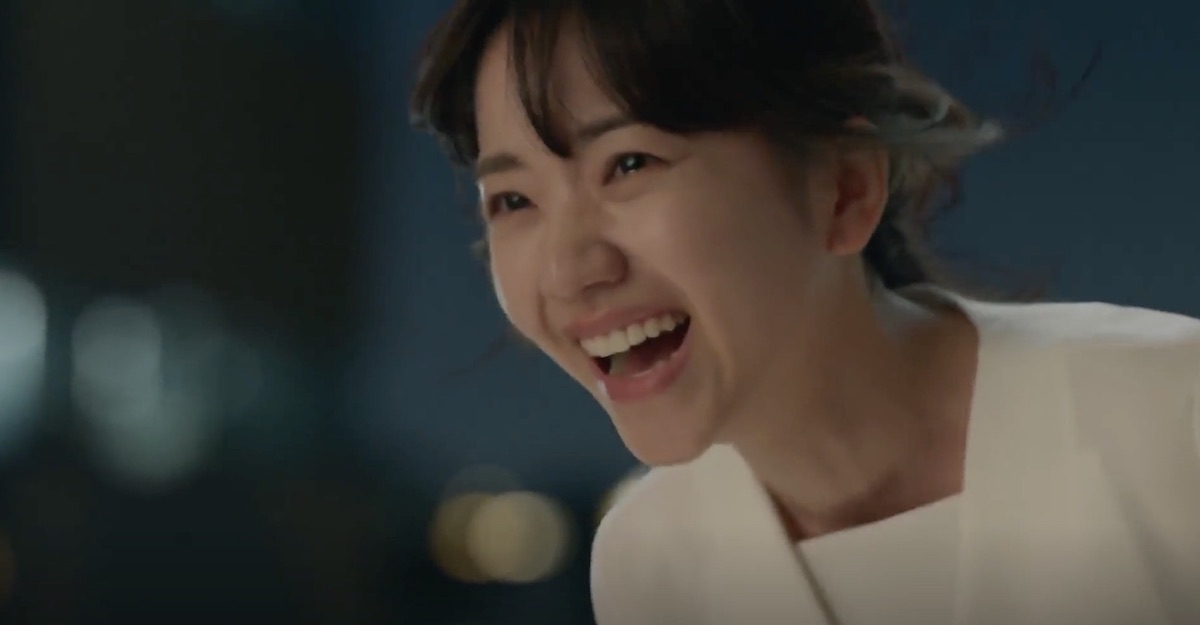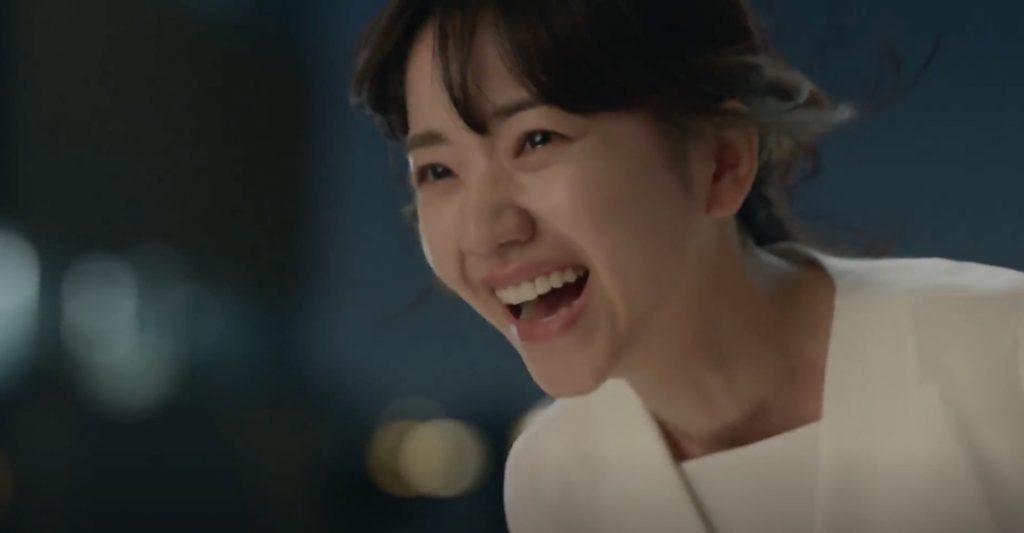 After the live stream, A-Ri personally confronts Eun-Chae and exposes her as the real person behind BBBfamous. The masseuse who hated influencers attempts suicide but survives.
Police dig into her background and learn she is mentally unstable and obsessed with taking down influencers out of jealousy.
Although the public waits eagerly for A-Ri's return after learning she is alive, she chooses not to go back to the influencer world, realizing how quickly opinions can shift.
However, the ending scene showing a worker becoming fascinated with A-Ri's fan account hints she may not be able to leave that life behind completely.
Who is BBBfamous?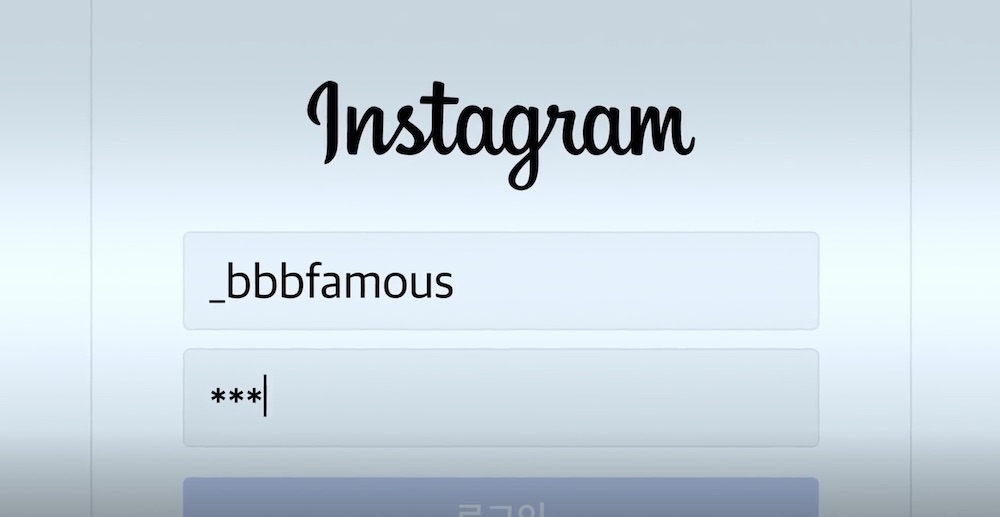 One of the biggest mysteries throughout the run of Celebrity was the anonymous Instagram user "_bbbfamous" who seemed to first help Seo A-Ri gain popularity but then turned against her. In the finale episode, BBBfamous' identity is finally uncovered.
Initially, BBBfamous aided A-Ri's rise to influencer fame by providing insider tips and rallying keyboard warriors to defend her online.
However, when A-Ri started ignoring her advice, BBBfamous felt betrayed and became determined to take A-Ri down.
After faking her death, A-Ri makes it her mission to uncover who was behind BBBfamous and plot against her.
She discovers the account belongs to Lee Eun-Chae, an unassuming young woman who works as a massage therapist.
Eun-Chae's elite clientele included the Gabin Society influencers, and she secretly recorded their conversations during massage sessions to use later against them. She fed gossip and secrets to A-Ri through the BBBfamous account.
In reality, Eun-Chae lived in squalor compared to the wealthy lifestyle portrayed on her social media. Out of jealousy over the success of influencers she deemed undeserving, she worked to ruin their reputations online.
When A-Ri confronts Eun-Chae at her workplace, Eun-Chae has a breakdown and admits she resents the influencers' lavish spending. In a manic state, she attempts suicide by jumping out a window but survives the fall.
The police investigation reveals Eun-Chae was mentally unstable and obsessed with bringing down celebrities through her anonymous BBBfamous persona.
Fate of the Gabin Society Members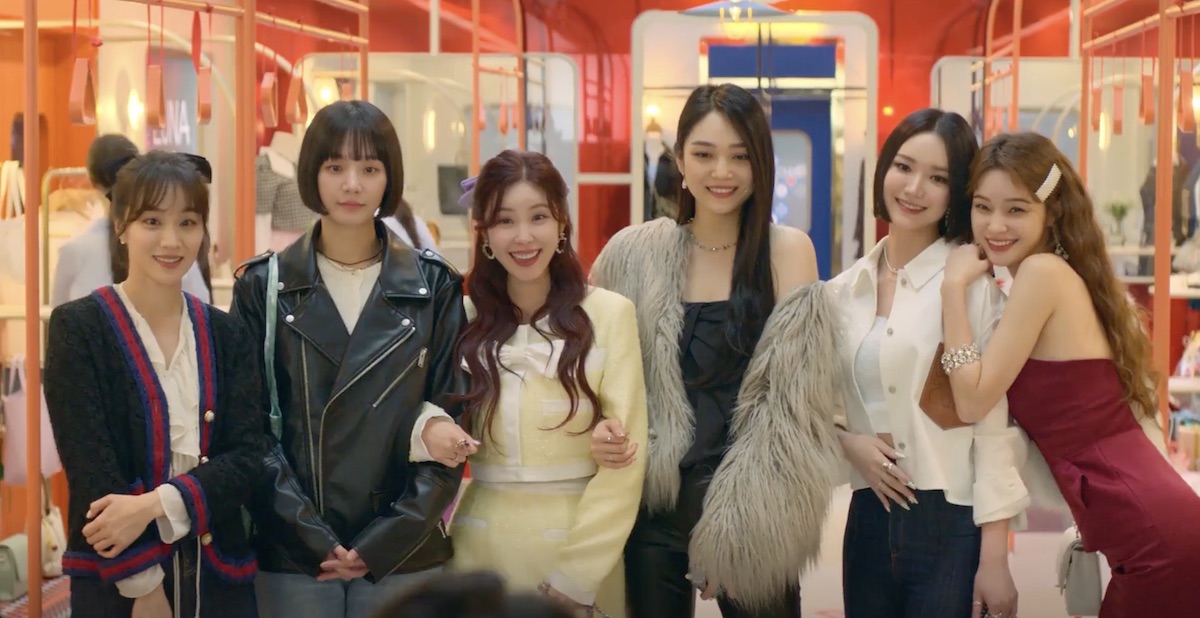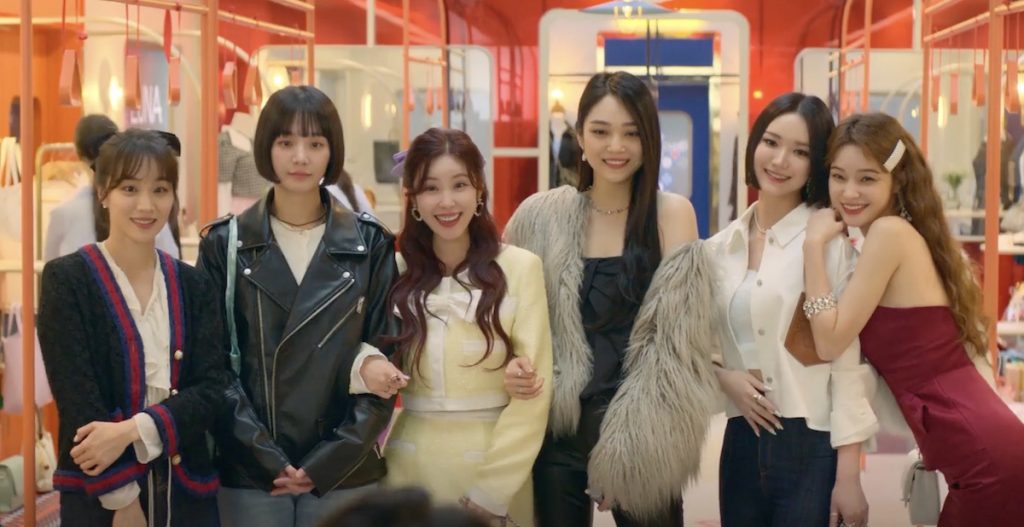 The exclusive clique known as the Gabin Society consisted of top influencers Oh Min-Hye, Chae-Hee, Angela, Ji-Na, and Yu-Rang.
By the finale of Celebrity, their lies and criminal activities have been exposed, leading to the downfall of their glamorous social media empires.
Oh Min-Hye tried fleeing the country with her husband after leaking the party photos of A-Ri. But fellow Gabin member Yu-Rang tipped off authorities, leading to Min-Hye's arrest.
Chae-Hee's drug use and distribution were revealed by A-Ri during the livestream. She is arrested for narcotics charges as a result.
Angela is kicked out of her marital home by her husband, who found out through the live stream that she was exchanging her body for money from sponsors.
Ji-Na makes a public confession admitting to selling counterfeit designer items to followers.
Yu-Rang is abandoned by her followers after her husband Min-Chan's shady plastic surgery business and involvement in the cover-up of a man's drug overdose death are exposed.
The reputation and credibility of the Gabin Society are left in tatters. Their lies catch up to them thanks to Seo A-Ri strategically revealing their scandals to the public, who turn on them.
The influencers face professional ruin, legal charges, and personal relationship breakdowns after their deceptions come to light.
Was Seo A-Ri Really Dead?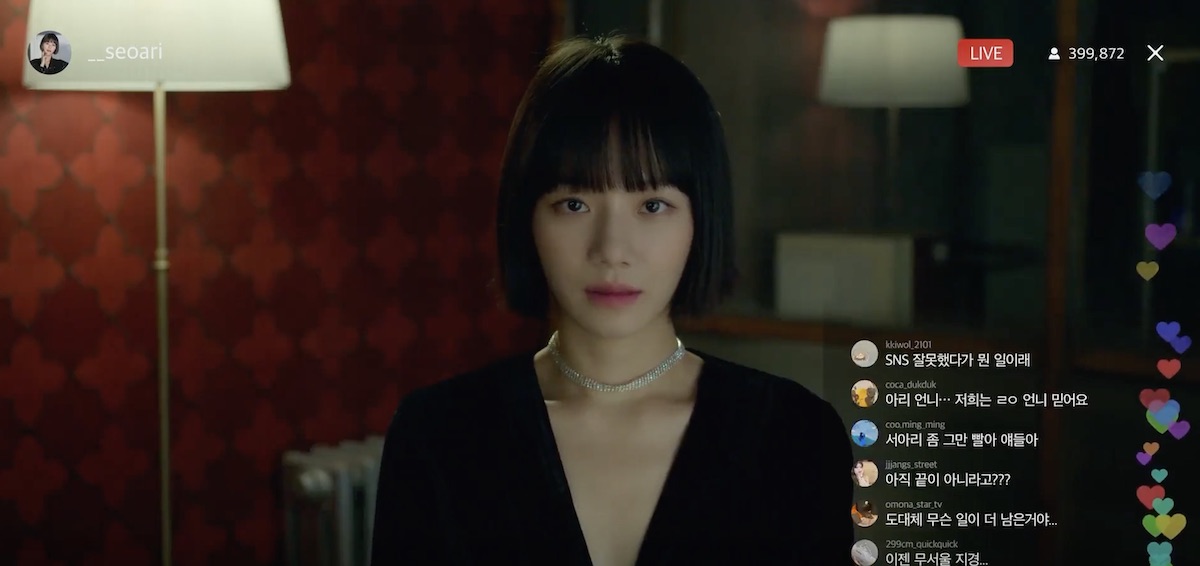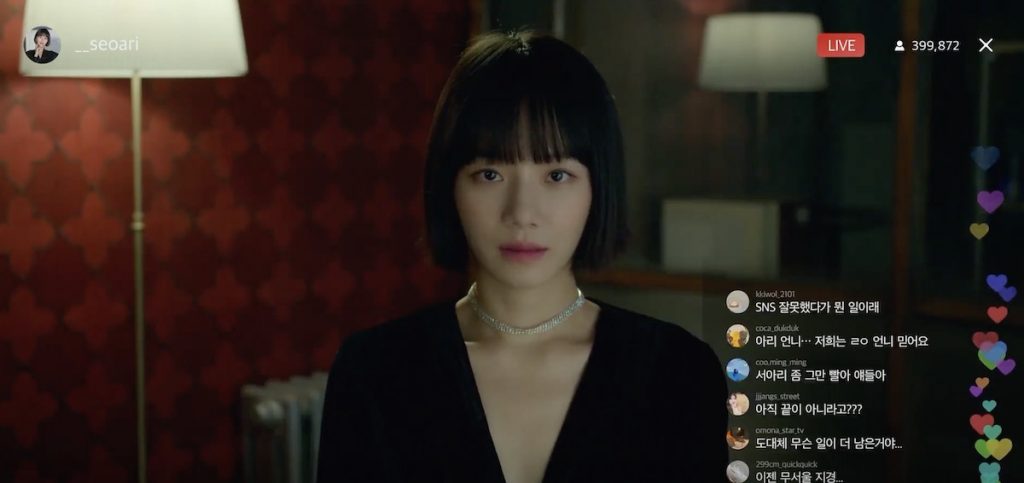 One of the biggest mysteries in the later episodes of Celebrity was whether the protagonist Seo A-Ri was truly dead after her car was found crashed into the river.
The finale reveals that A-Ri's death was elaborately staged as part of her plan to get revenge on those who had wronged her.
After A-Ri's reputation is destroyed by the leaking of false accusations and doctored chat screenshots, she decides to pretend to commit suicide by driving her car off a bridge. This leads the public and her enemies to believe she has died.
In reality, A-Ri escaped the car and went into hiding. She plots with her close friend Jeong-Sun and brother Du-Seong to enact an intricate plan to expose the misdeeds of the Gabin Society members and their associates.
Jeong-Sun uses deepfake technology to take on A-Ri's likeness and conducts a tell-all livestream revealing all of their crimes. This casts doubt on whether A-Ri is really dead.
Eventually, A-Ri secretly resumes her quest to uncover the person behind BBBfamous while the livestream ensues. Her resurrection comes as a shock when she confronts BBBfamous in person.
By faking her death, A-Ri bought herself time and credibility to orchestrate the perfect takedown of those who tried to ruin her. Her suicide was a fully staged ploy that fooled the public, allowing her to return at the opportune moment.
Seo A-Ri's Comeback and Revenge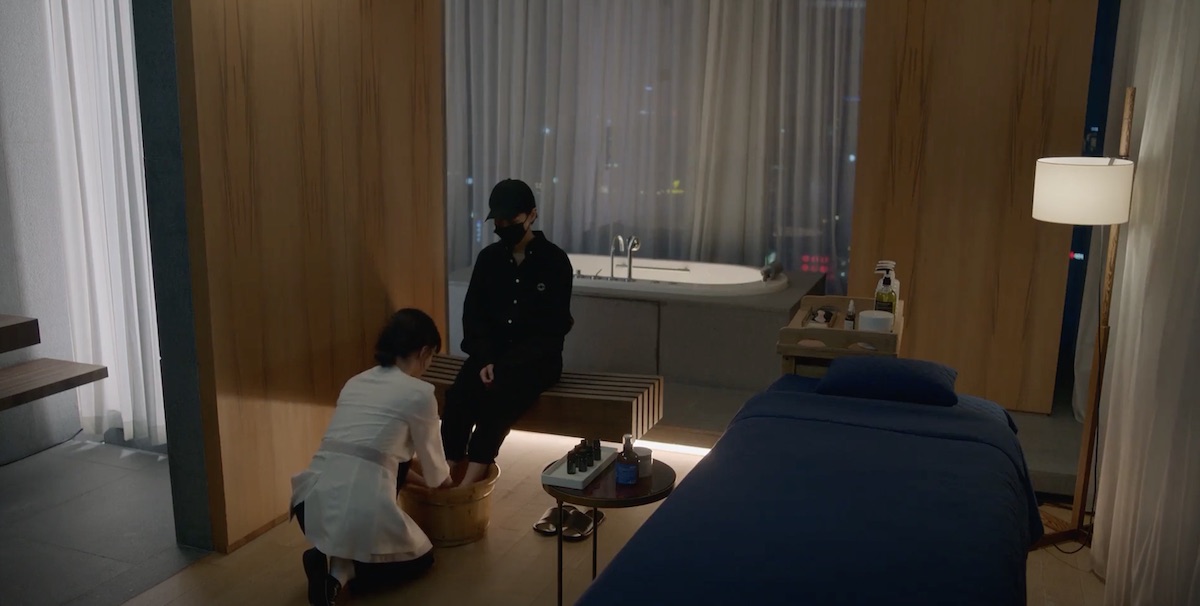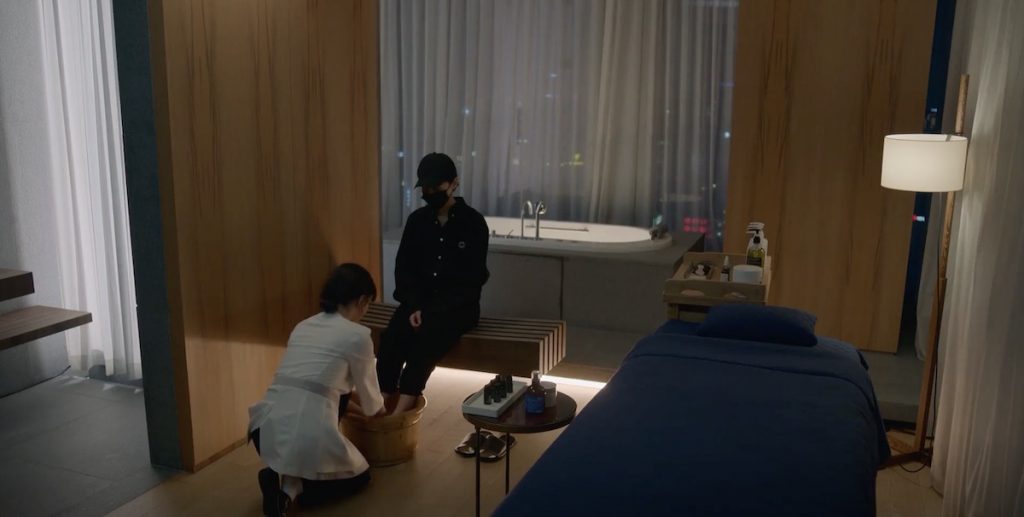 After staging her suicide, Seo A-Ri carefully plots her comeback and lays the groundwork to get revenge on those who caused her downfall. She collaborates with her friend Jeong-Sun and brother Du-Seong to orchestrate an exposé.
While Jeong-Sun pretends to be A-Ri by using deep fake technology and conducts a tell-all live stream, A-Ri embarks on identifying who was behind BBBfamous. She uncovered incriminating secrets about the Gabin Society over time with BBBfamous' help initially.
On the livestream viewed by a shocked public who thought A-Ri was dead, Jeong-Sun as A-Ri openly discusses the drug party, her tarnished reputation, the hit-and-run attempt on Jun-Kyung, and more. This ruins the credibility of the Gabin clique.
Behind the scenes, A-Ri tracks down BBBfamous, revealed to be a masseuse named Eun-Chae who secretly recorded conversations with clients and fed gossip to A-Ri. Furious over being ignored, Eun-Chae turned on A-ri.
A-Ri boldly confronts Eun-Chae at her workplace, exposing the shocking conditions in which she lived compared to her posh online persona. This ends Eun-Chae's anonymous influence.
Through masterful planning, A-Ri clears her name and gets justice by revealing the truth about those who sabotaged her meteoric rise to influencer fame out of envy and spite. Her comeback completes her satisfying underdog triumph.
Downfall of the Influencers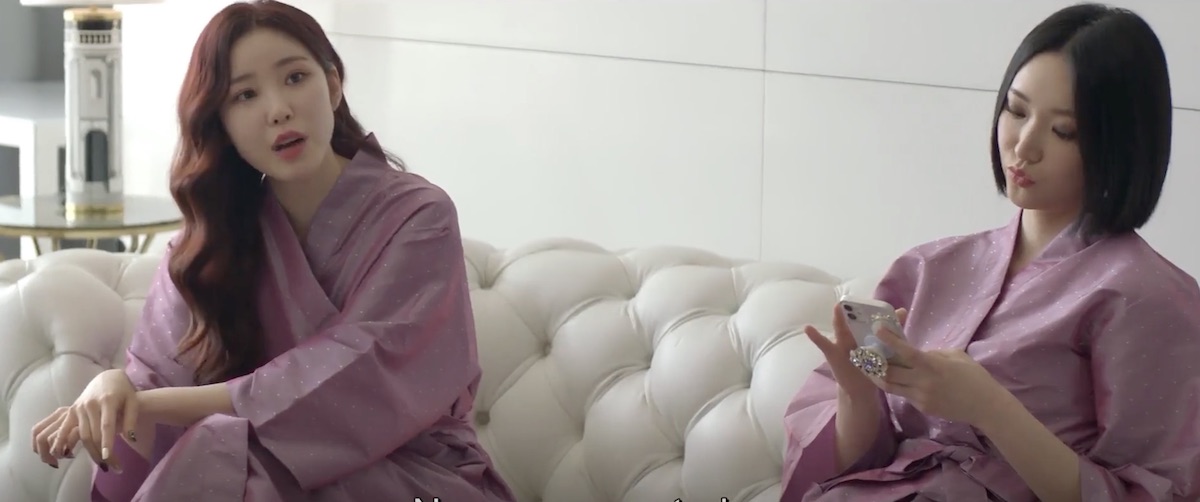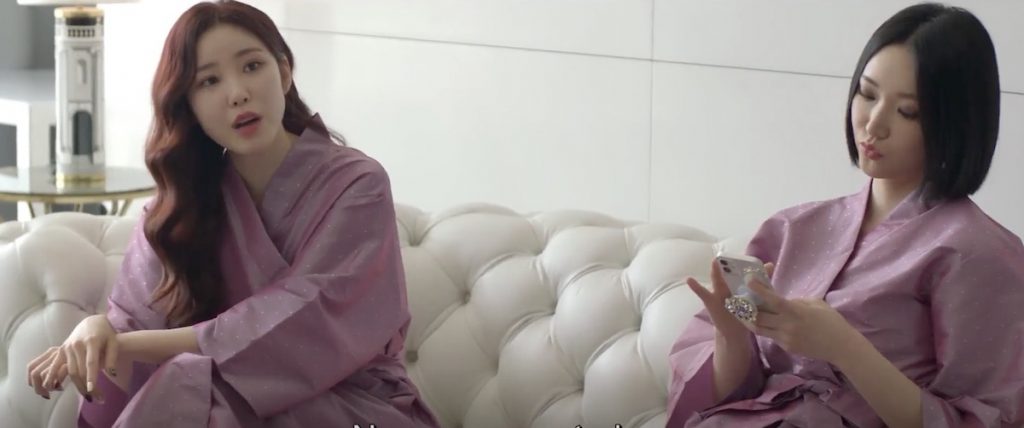 Throughout Celebrity, the exclusive clique of top influencers known as the Gabin Society engages in criminal and unethical activities while maintaining polished social media images.
By the finale, their downfall is complete due to the exposé orchestrated by Seo A-Ri.
The leader of the Gabin Society, Oh Min-Hye, tried to flee the country after leaking fake accusations about A-Ri that sparked her downfall. Min-Hye is arrested before she can escape.
Chae-Hee's drug use and distribution were revealed by A-Ri, leading to narcotics charges.
Yu-Rang is abandoned by her followers after her husband's shady plastic surgery business and involvement in covering up a drug overdose death are uncovered.
Angela is kicked out by her husband when he discovers she sold her body for money to sponsors.
Ji-Na confesses to selling counterfeit luxury goods to her followers.
Lawyer Tae-Jeon is exposed for bribing officials and covering up crimes to preserve his reputation.
The reputation, credibility, and careers of the influencers are destroyed as their criminal secrets come to light. A-Ri strategically reveals their misdeeds to turn public sentiment against them.
The false facade the influencers maintained crumbles, leading to their downfall.
Justice Served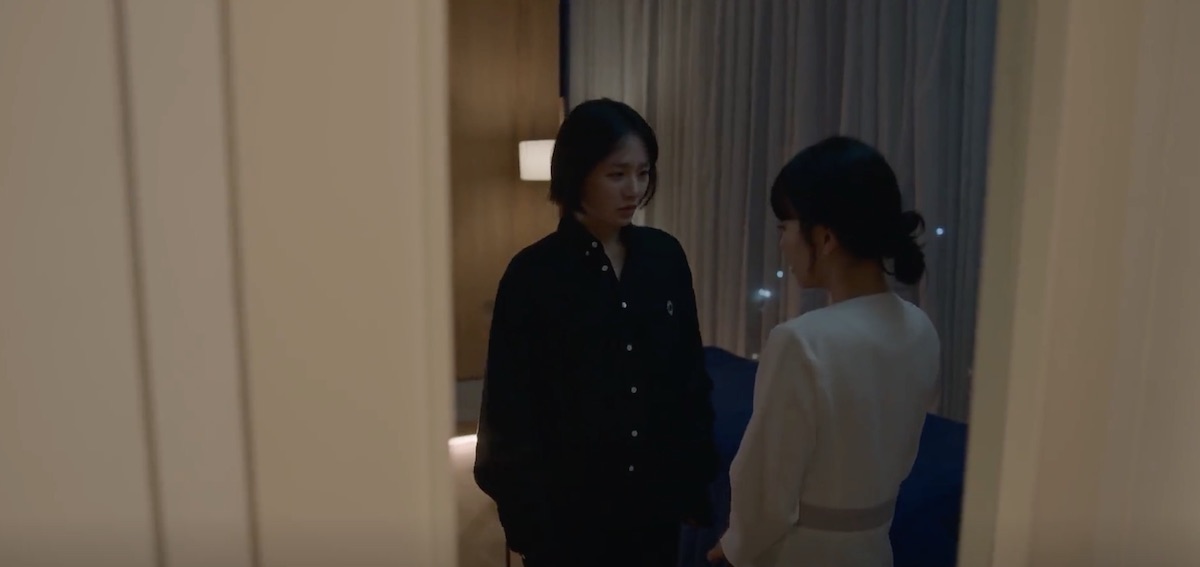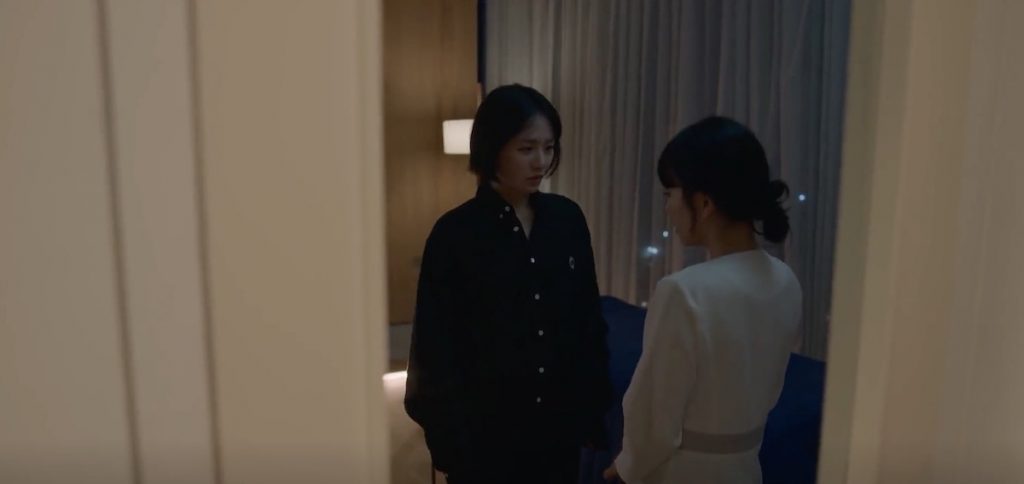 By the end of Celebrity's finale episode, justice is finally served to the wrongdoers who tried to sabotage Seo A-Ri's influencer career out of jealousy and spite. Through her meticulously planned revenge, she exposes their misdeeds and has them face consequences.
The prominent lawyer Tae-Jeon is arrested for his intricate cover-up of crimes to preserve his stellar reputation. He nearly got away with making allegations against A-Ri and trying to kill her ally Jun-Kyung.
Chae-Hee faces legal punishment for her use and distribution of illegal narcotics. She callously drugged A-Ri to obtain compromising photos used to ruin her reputation.
Min-Chan is charged with supplying the drugs Chae-Hee distributed and his role in covering up an overdose death. He nearly avoided any blame due to his connections.
Yu-Rang and Min-Hye, who relished tormenting A-Ri, watch their social media empires crumble after their deceptions come to light.
A-Ri also gets closure by directly confronting BBBfamous, realizing that even supposed supporters can quickly turn against you.
By persevering through adversity and staging an intricate exposé, A-Ri redeems her reputation and ensures the corrupt influencers face legal repercussions and public outrage for their actions. Her relentless pursuit of the truth allows justice to prevail.
Potential for Celebrity Kdrama Season 2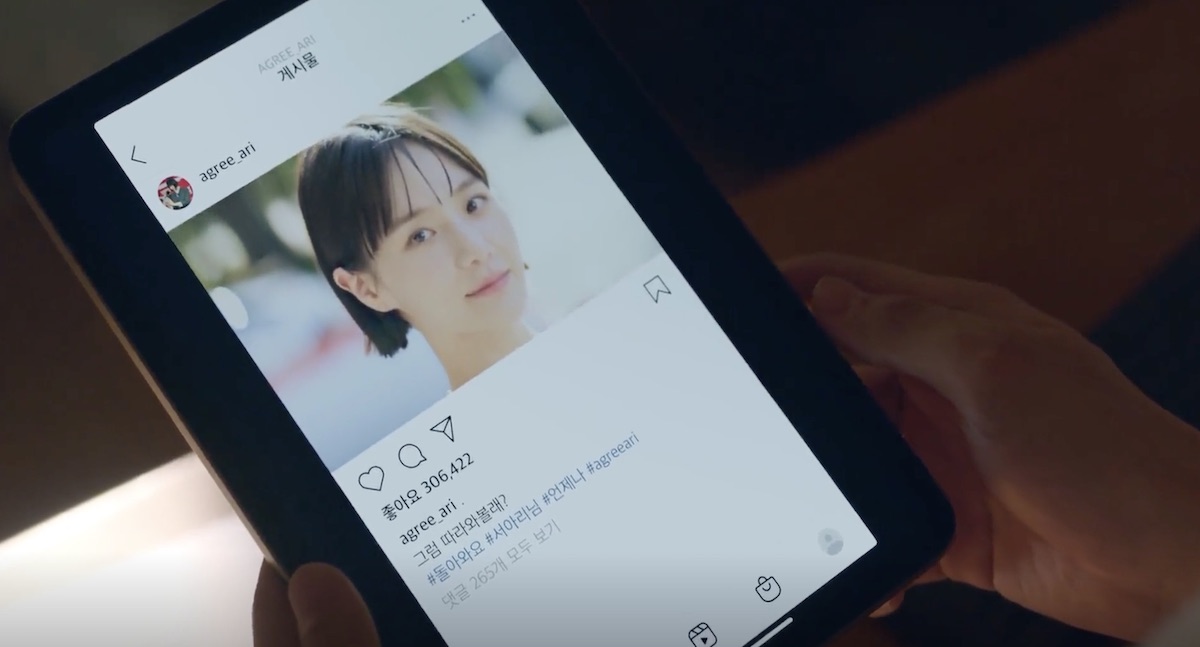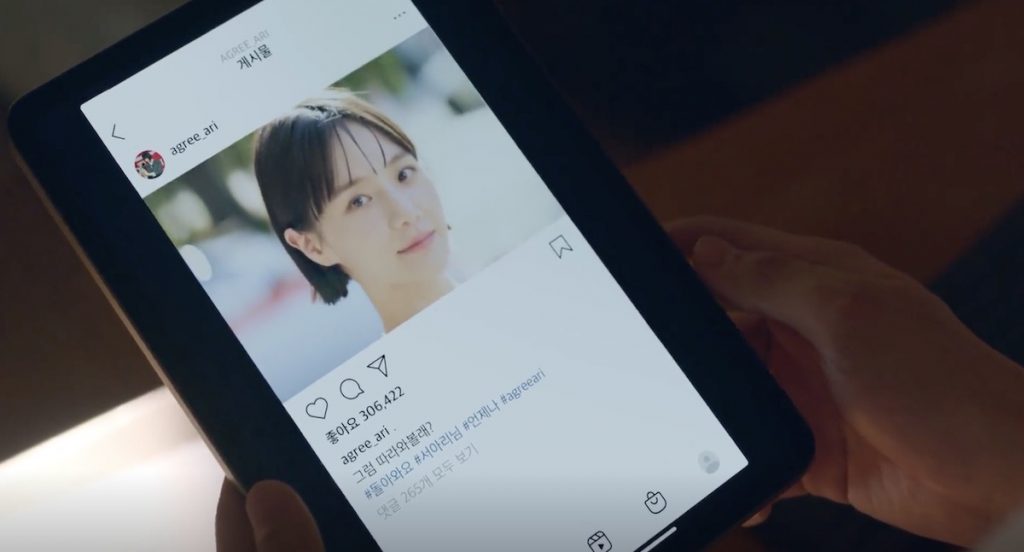 While the ending of Celebrity's first season ties up the main storylines, there are hints that the K-drama could return for a second installment.
In the finale's closing scene, a cleaner is shown taking an interest in Seo A-Ri's fan account and photos.
This suggests that even after resolving her major conflicts, A-Ri may not be free from the obsession and envy that come with influencer fame.
The cleaner's fascination with A-Ri could set up a new adversary or threat if the show continues. Though A-Ri chose to leave that world behind, circumstances may pull her back in.
There is also potential to explore the lingering loose thread of A-Ri's relationship with Jun-Kyung. Though they reunited in the finale, their romance was left somewhat ambiguous.
The surprise cameo of actor Jun Ho in the final moments strongly implies Celebrity will be back for more. As a top star, Jun Ho's character could get entangled with A-Ri and her associates next season.
Though the first season ended satisfactorily, it left just enough unfinished business involving A-Ri's influencer status that a newly formatted second season could delve deeper into the corrupting nature of internet fame.
Read More Stories: