Are you ready to dive into the thrilling world of 'CEO-dol Mart'? In this captivating recap and review of Episode 1, you'll be transported to Boram Mart, where a masked intruder breaks in and ownership of the store falls into the hands of the Thunder Boys, a former idol group. With drama, intrigue, and unexpected twists, follow Shin Tae-ho, Choi Ho-rang, and the Thunder Boys as they navigate running a business while facing personal struggles. Join them on their quest to save Boram Mart and redefine their futures.
CEO-dol Mart (Boss Dol Mart) Kdrama Episode 1 Recap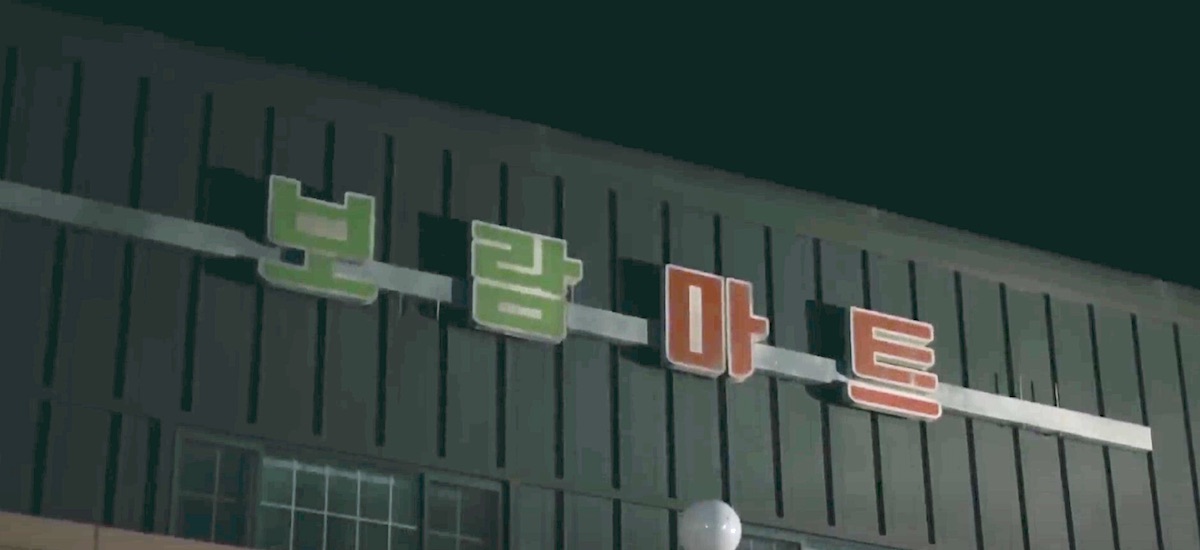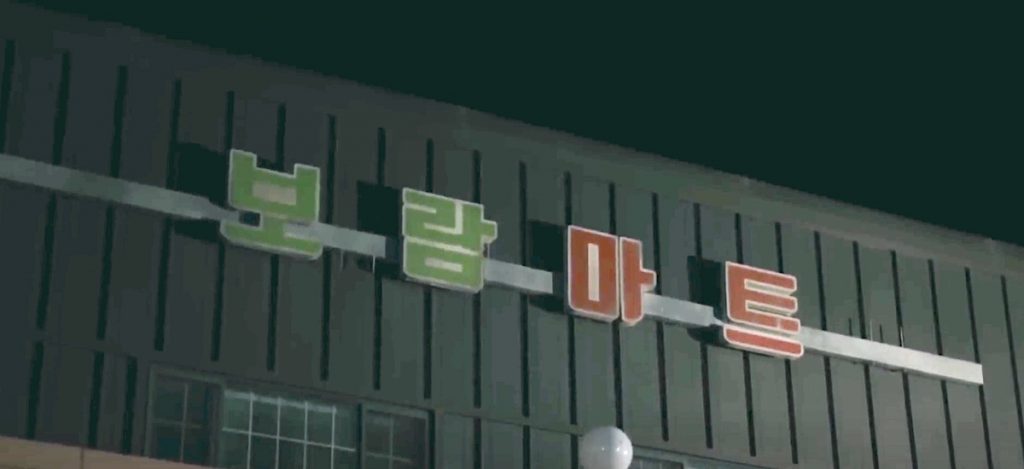 In the first episode of "Boss Dol Mart," the story kicks off outside Boram Mart at night.
There's a mysterious masked man who's up to something, and another person lying by the door tries to stop him.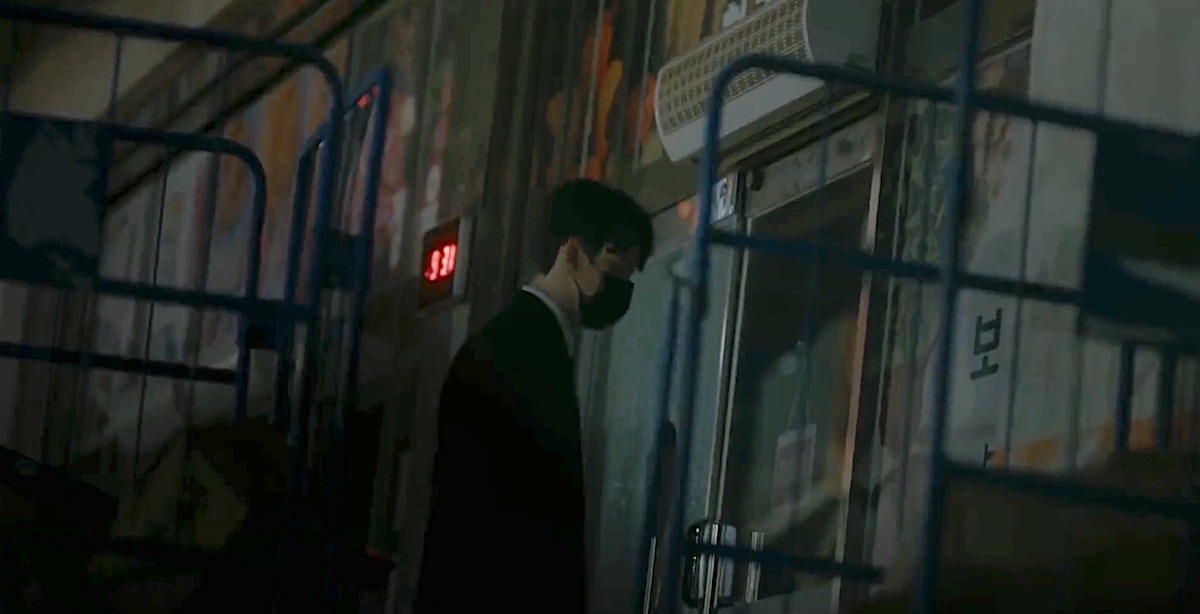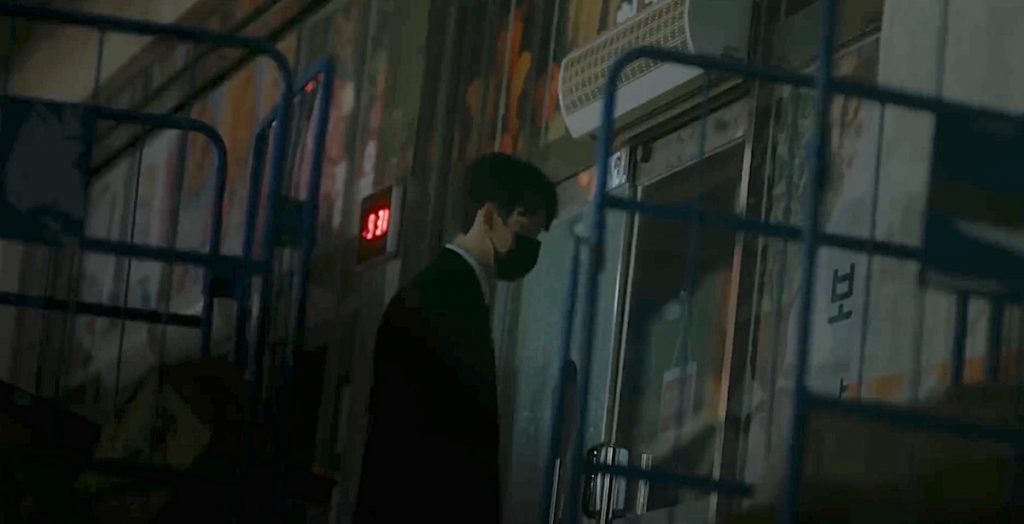 The masked man sneaks into the Mart, disables the CCTV camera, and makes his exit.
Meanwhile, Shin Tae-ho (played by Kim Min-seok aka Xiumin) finds himself at the police station, getting questioned about the break-in at Boram Mart.
Interestingly, he was the person who was found passed out outside the supermarket when the masked intruder struck.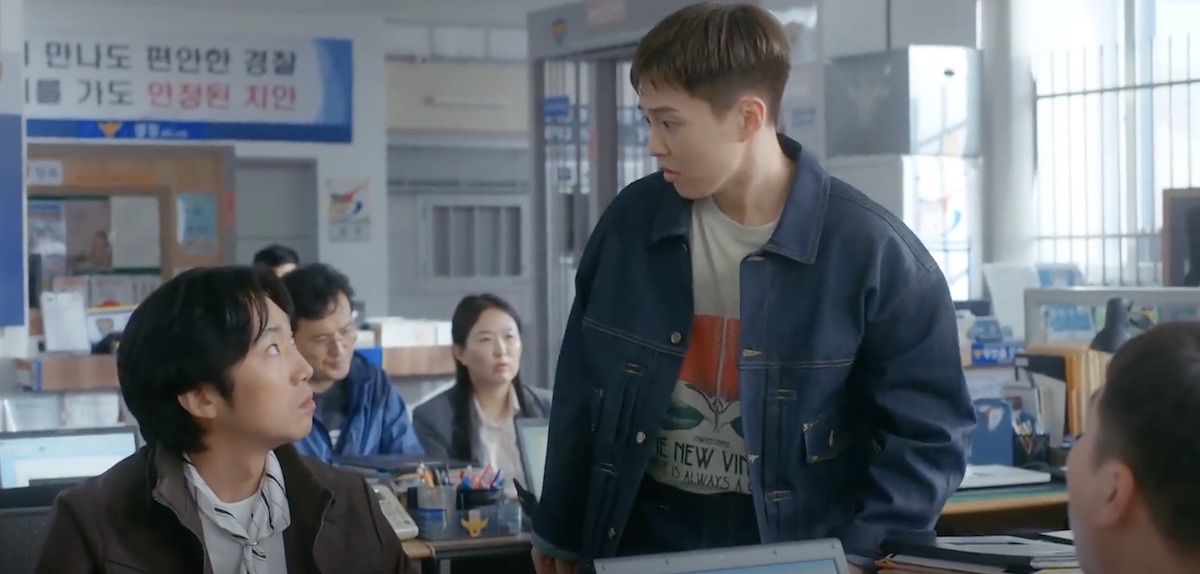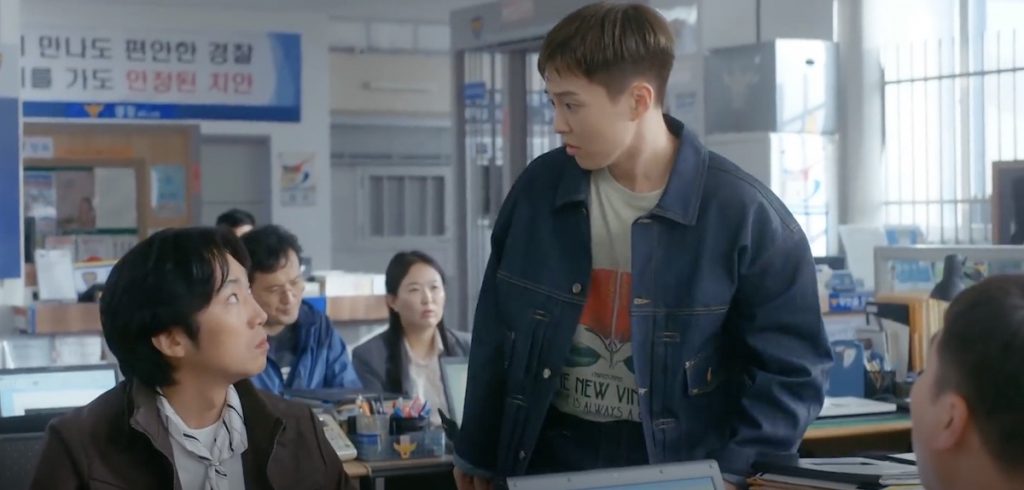 Tae-ho insists that he had nothing to do with the break-in. Just then, Yoon Bong-Soo (played by Yang Taek-Ho) arrives at the police station and inquires about whether the police have caught the person responsible for the Mart incident.
He mentions that he's looking for 10 million won as compensation for the damages and his mental distress.
In a different part of town, Oh Ye-Rim (played by Choi Jung-Woon) is running late for a concert and misses the detour sign on the sidewalk.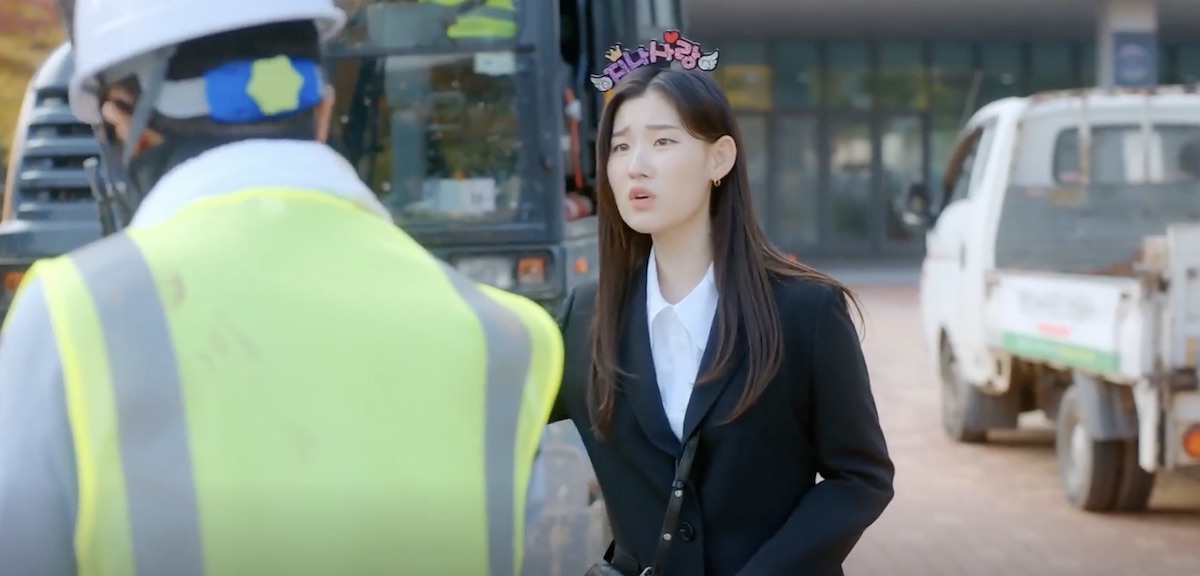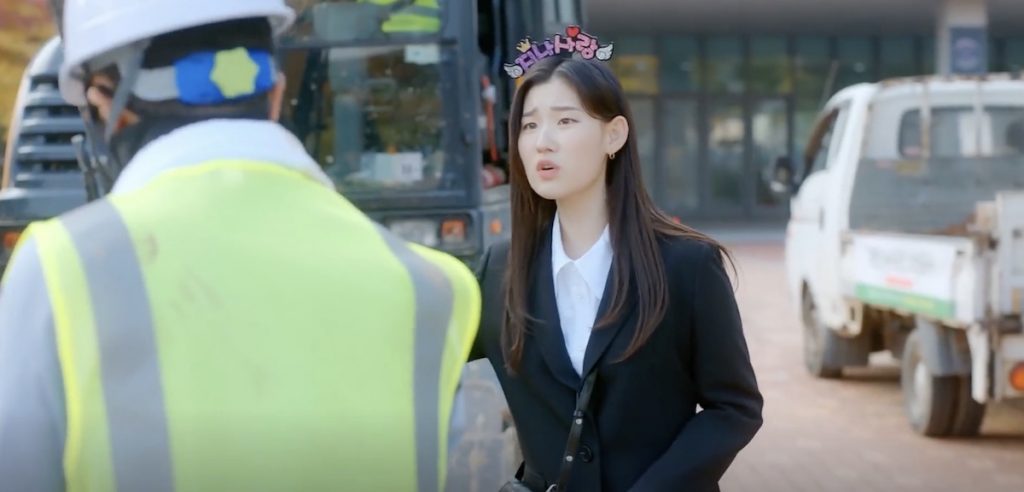 She unintentionally ventures into a construction site and drops her phone, which ends up buried under the soil.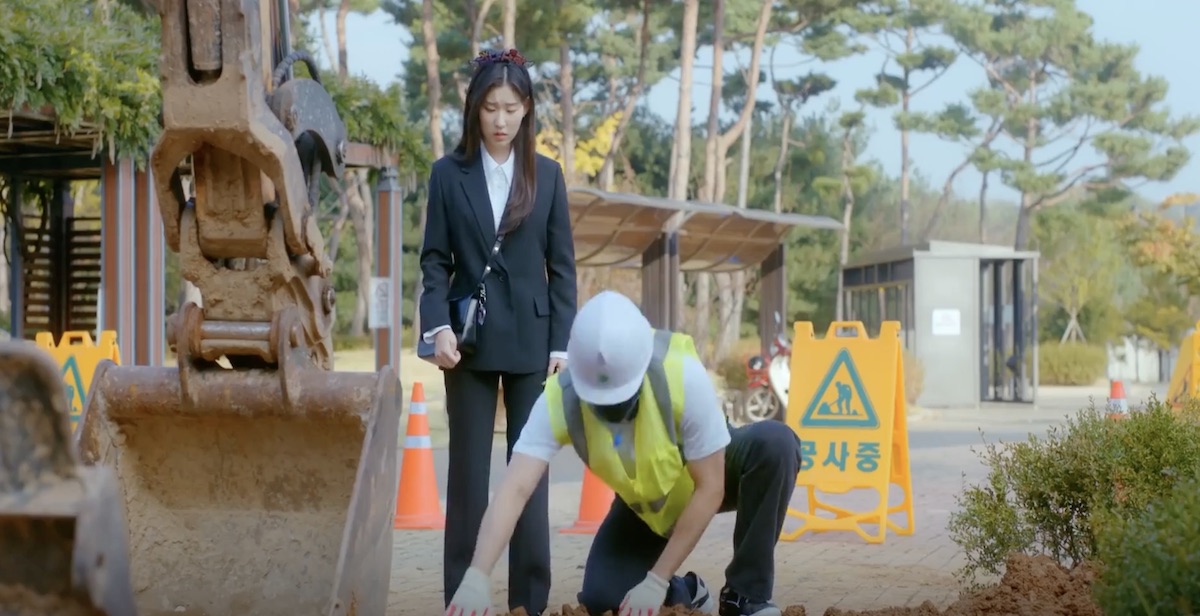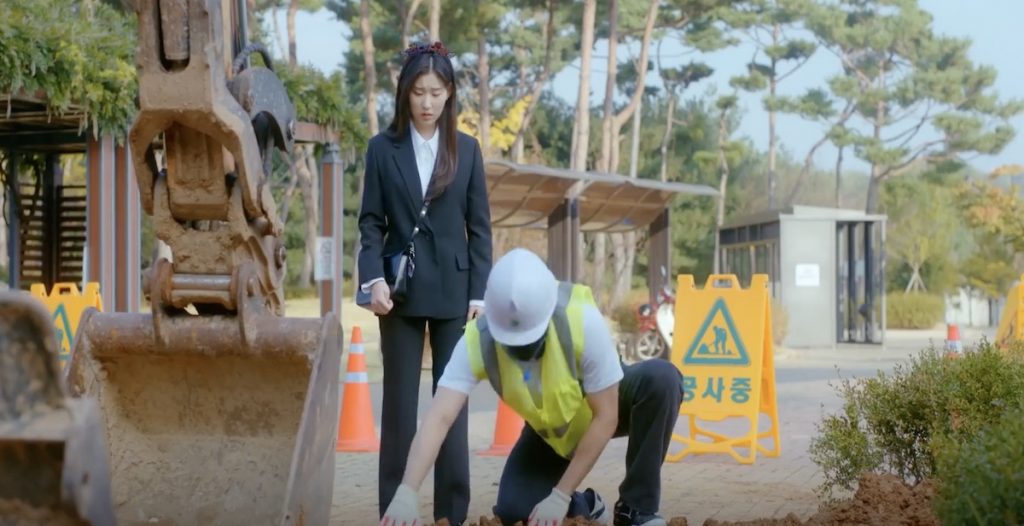 A guy named Choi Ho-Rang (played by Lee Sin-Young) offers to retrieve her phone but asks for something in return. Ye-Rim has no money, so she gives him an idol's photo card.
Soon after, Ho-Rang is seen delivering water at Jinsung Mart, although he's running a bit behind schedule.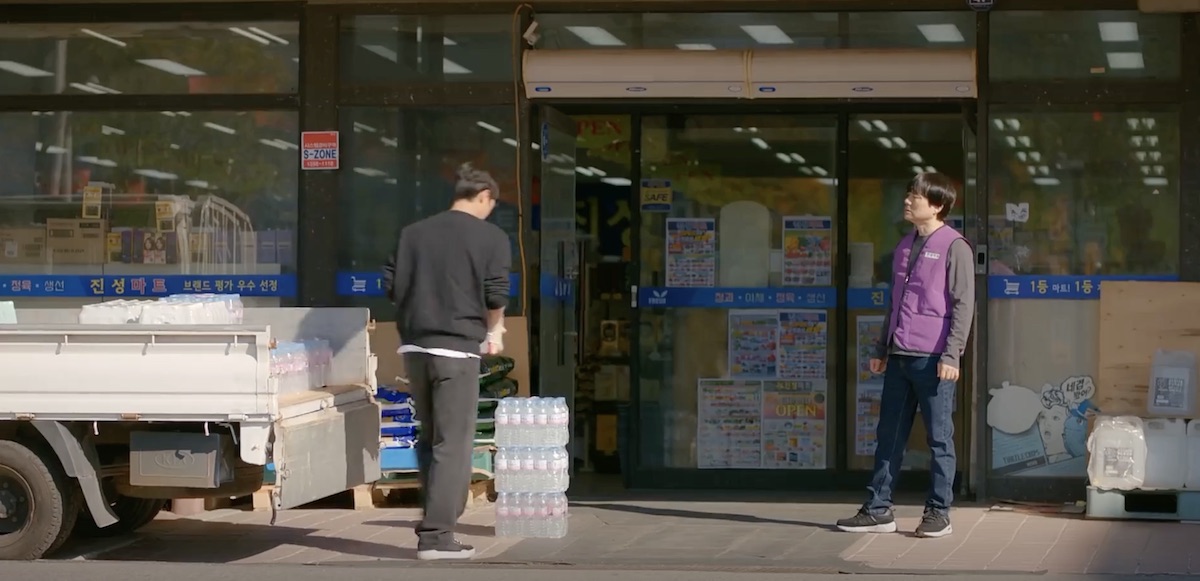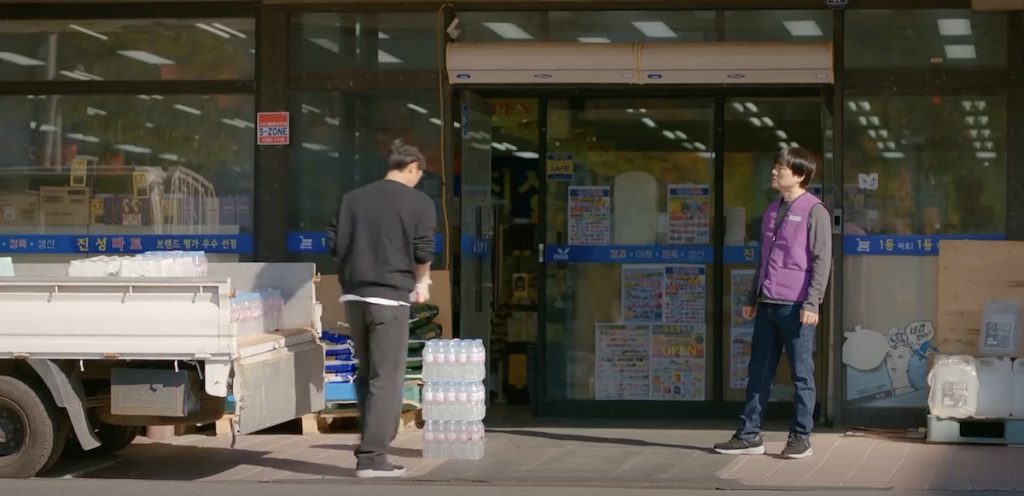 The Mart owner gets upset with him and refuses to pay, threatening to report him to his supervisor. As Ho-Rang leaves Jinsung Mart, he hears two trainees talking about Boram Mart closing down.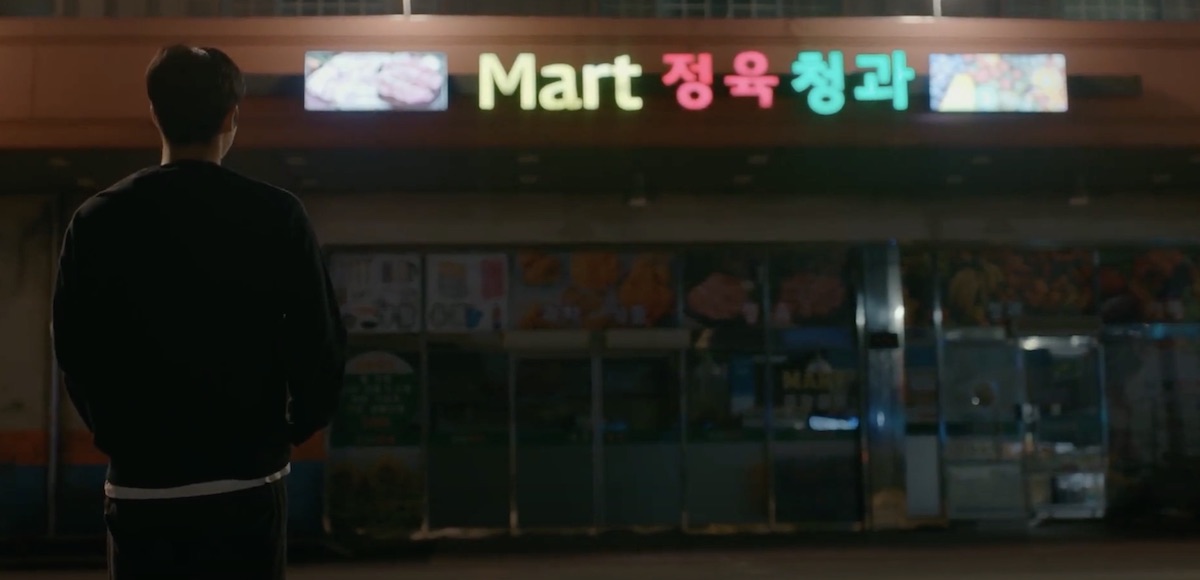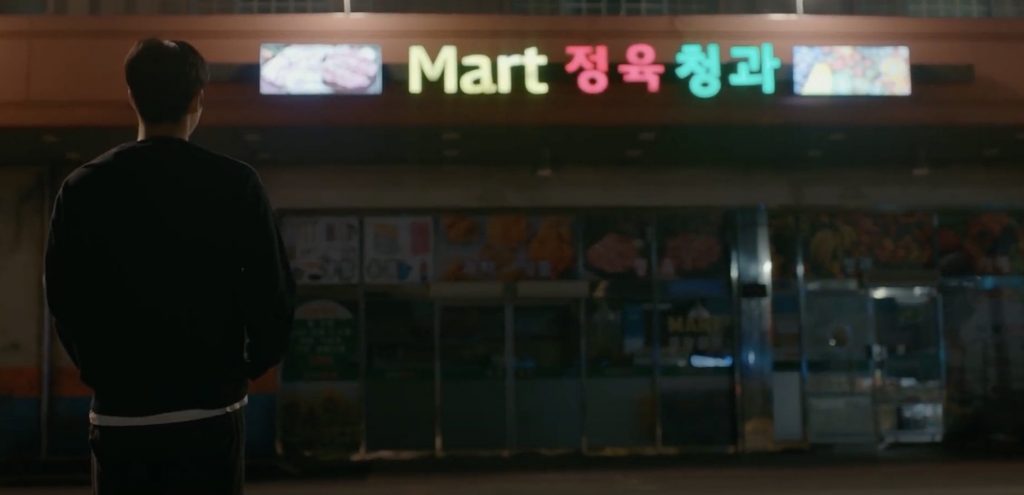 He stands outside Boram Mart, reminiscing about his time as an idol trainee with the Thunder Boys, who used to visit Boram Mart to celebrate their debut.
While Ho-rang is lost in his thoughts outside the Mart, an electrical short circuit from exposed wires causes a fire. He rushes inside to extinguish the flames.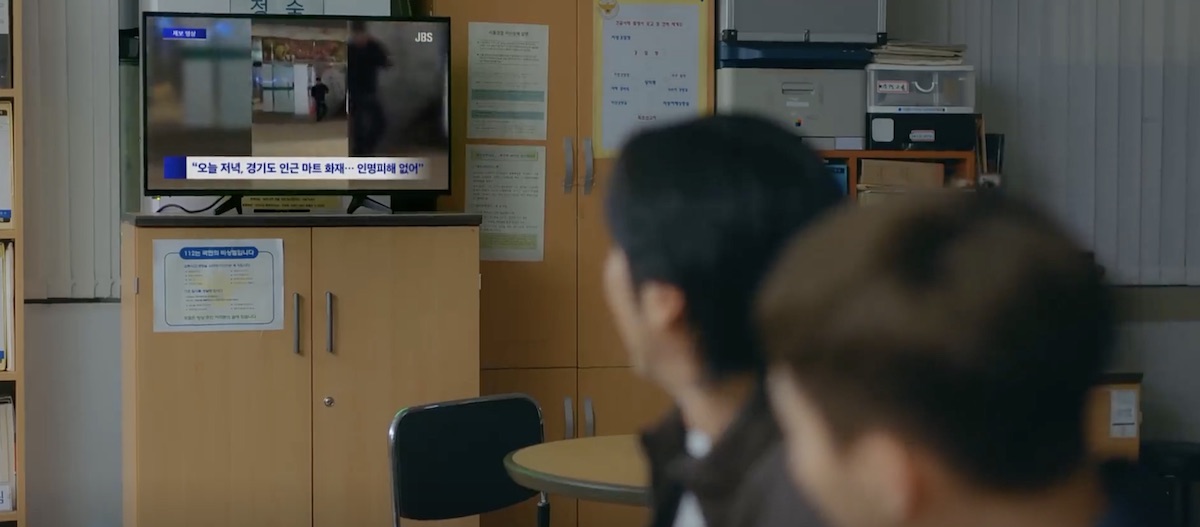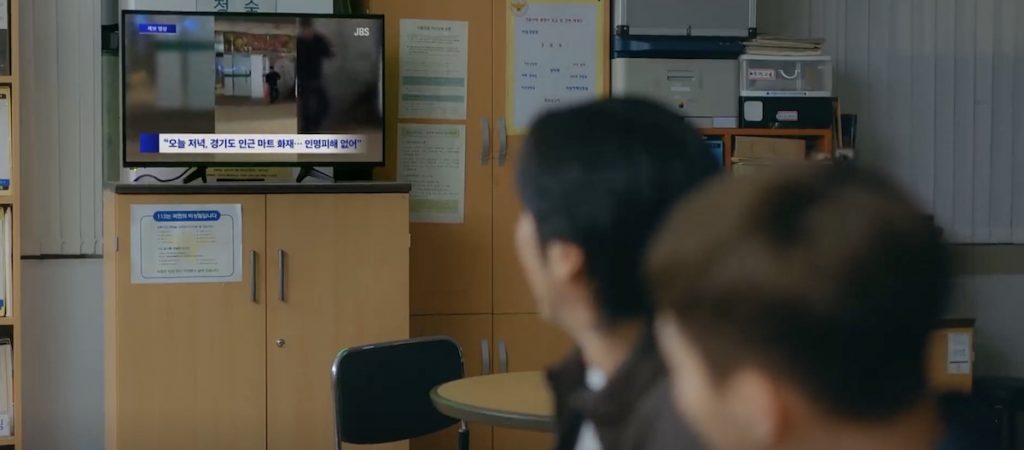 Meanwhile, Tae-ho and Yoon Bong-soo are still at the police station when a news report on TV discusses the Boram Mart fire and praises the person who heroically put it out. Tae-ho recognizes Ho-rang as the savior.
Ho-rang arrives at the police station and spots Tae-ho. They exchange comments about the irony of meeting at a police station after five years.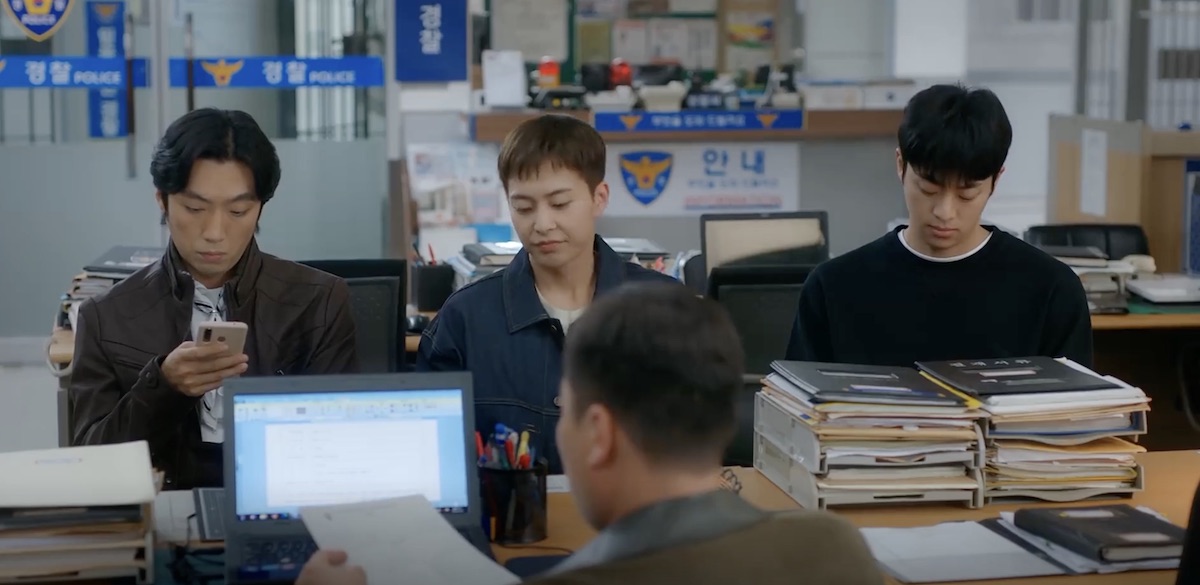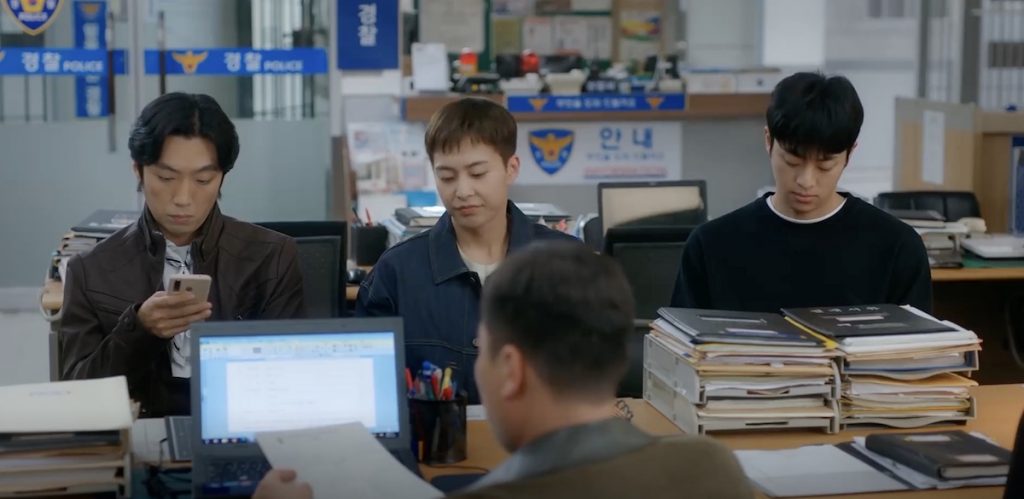 Ho-rang doesn't believe Tae-ho is capable of committing a crime and assumes he was arrested for public urination. Tae-ho, however, claims he's being framed.
Ho-rang thinks he's called in as a witness for the fire incident, but the police officer reveals that he's summoned as one of the Mart's owners.
Ho-rang is shocked, and Tae-ho wonders how they managed to buy the Mart. The police officer lists the Mart's owners (The Thunder Boys):
Choi Ho-rang
Shin Tae-ho
Jo Lee-Joon (played by Chae Hyung-won aka Hyungwon),
Eun Young-Min (played by Choi Won-Myeong)
Yoon Sang-Woo (played by Lee Sae-On)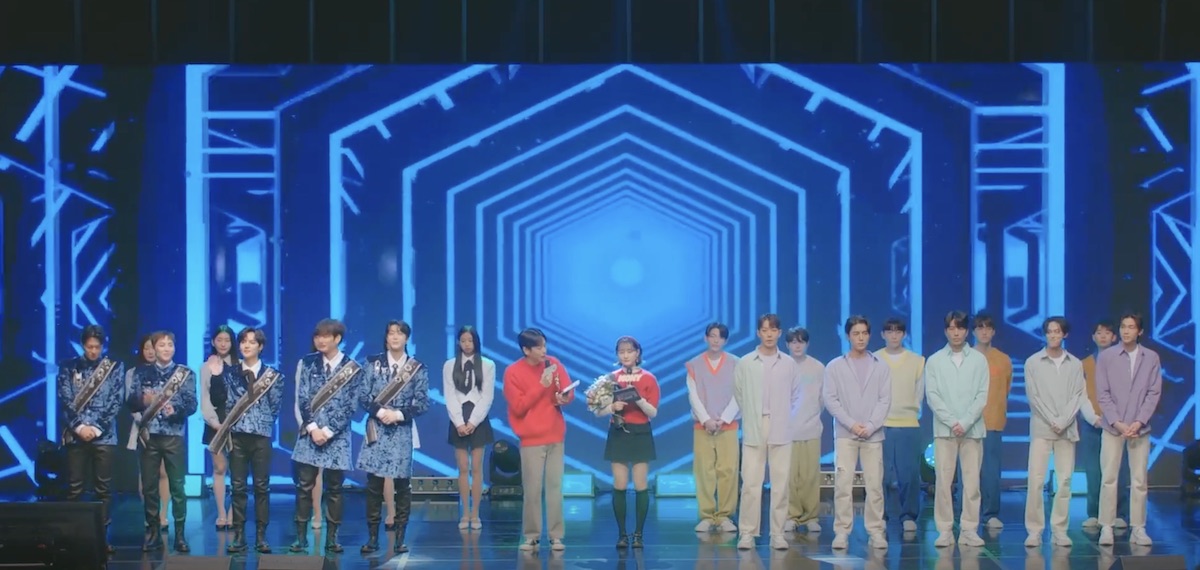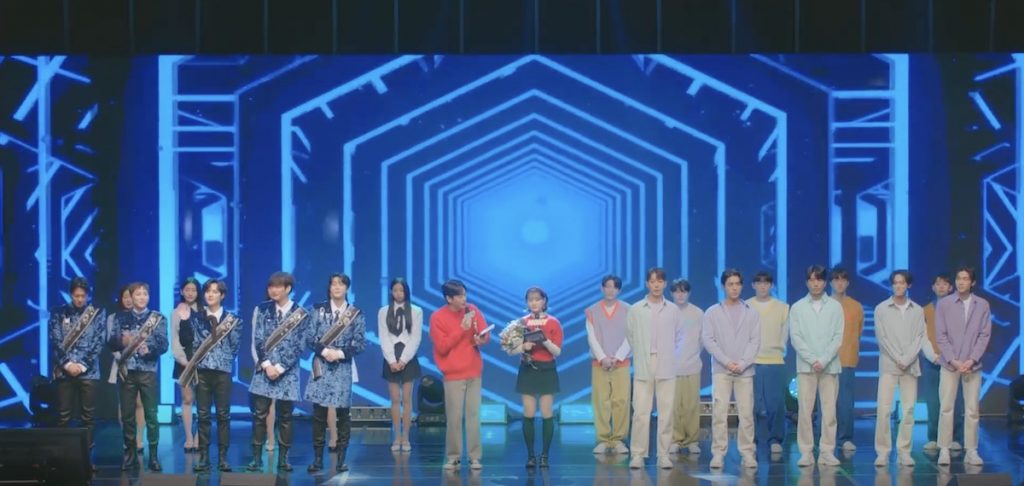 In a brief flashback, we see the Thunder Boys during a competition, receiving the tragic news of a fellow male idol's fatal car accident due to heavy snow.
Returning to the present, Bong-soo, Ho-rang, and Tae-ho leave the police station. Their former idol manager, Yoon Min-soo (who is Bong-soo's brother), awaits them.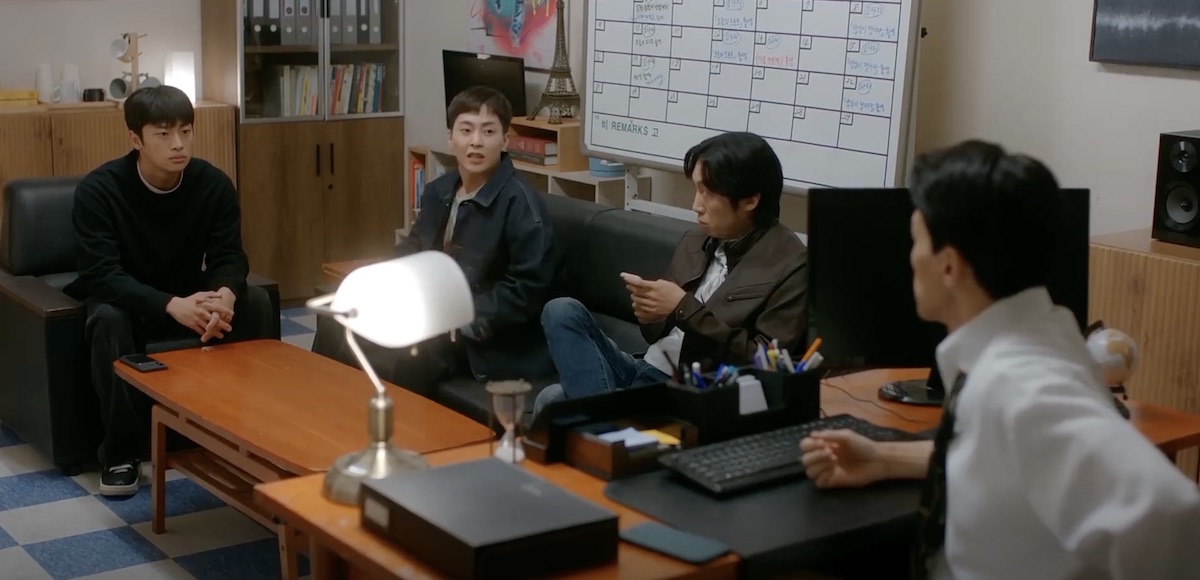 He takes them to his office and explains that they became Mart owners due to an advertisement they filmed for a Boram Mart drink.
Initially unpaid, the Mart's owner later compensated them after their idol group disbanded. Ho-rang is furious at Min-soo for handling the matter without their knowledge.
Bong-soo mentions receiving calls from some suspicious people, and Min-soo decides to give Ho-rang and Tae-ho control of the Mart.
Ho-rang asks for their name seals and ID certificates, which Min-soo used secretly to sign the Mart contract. Min-soo returns them but claims to have lost the contract.
Ho-rang also demands proof of the transaction and takes the ad photo with them as they leave. As soon as they depart, someone calls Min-soo, further deepening the mystery.
Min-soo reassures the Thunder Boys that he didn't hand over the contract and tells them not to worry, implying that they lack business acumen. Elsewhere, Ye-rim is distressed by her job hunt's lack of success.
The next day, Ho-rang and Tae-ho meet at Boram Mart, intending to sell it. They discover unpaid taxes and other expenses, putting the Mart at risk of seizure.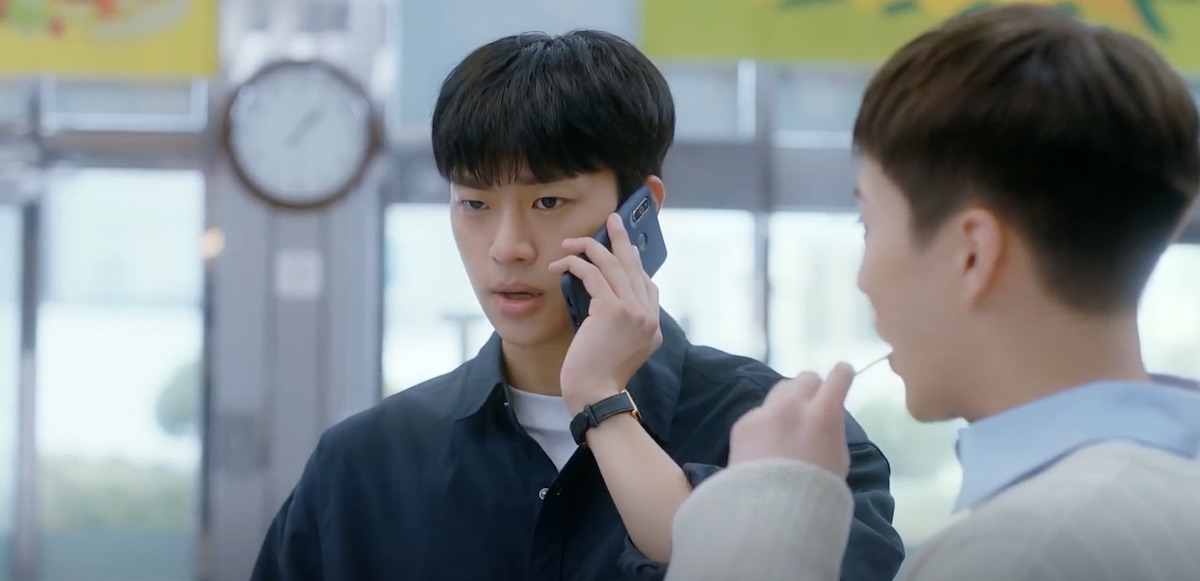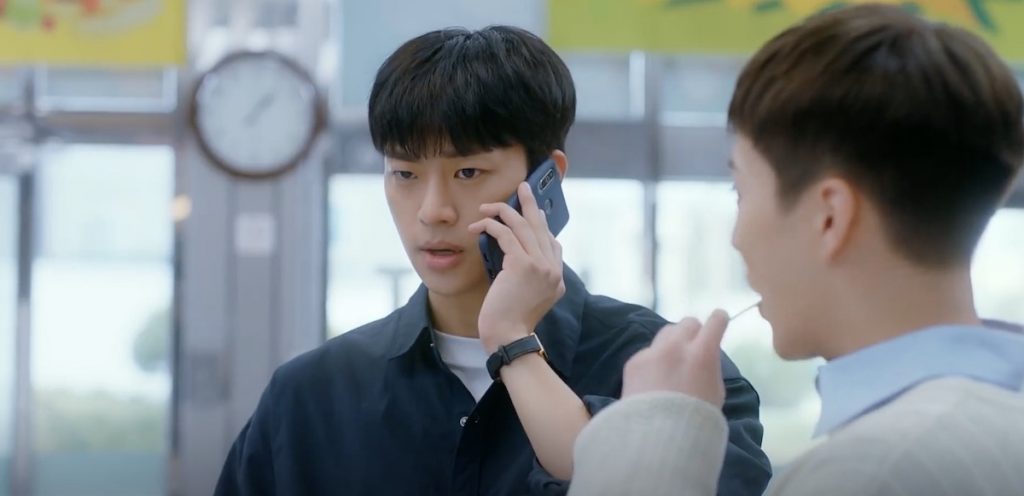 Tae-ho calls Min-soo, but he insists that Ho-rang and the team must handle the bills since they are under their names. They visit a real estate agent and learn that the Mart has been on the market for over a year, with no takers.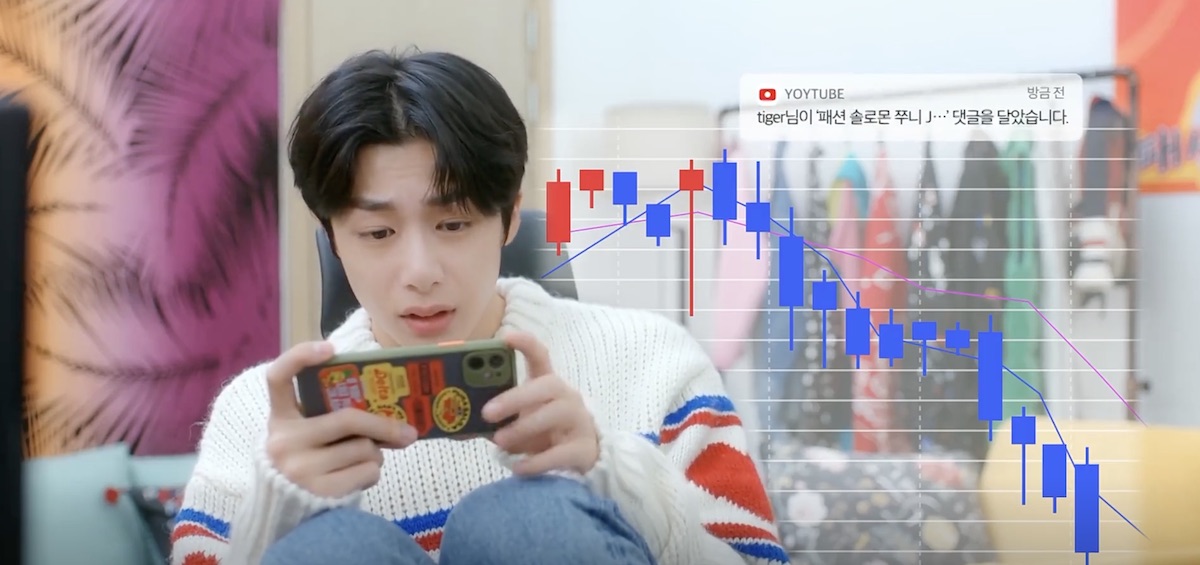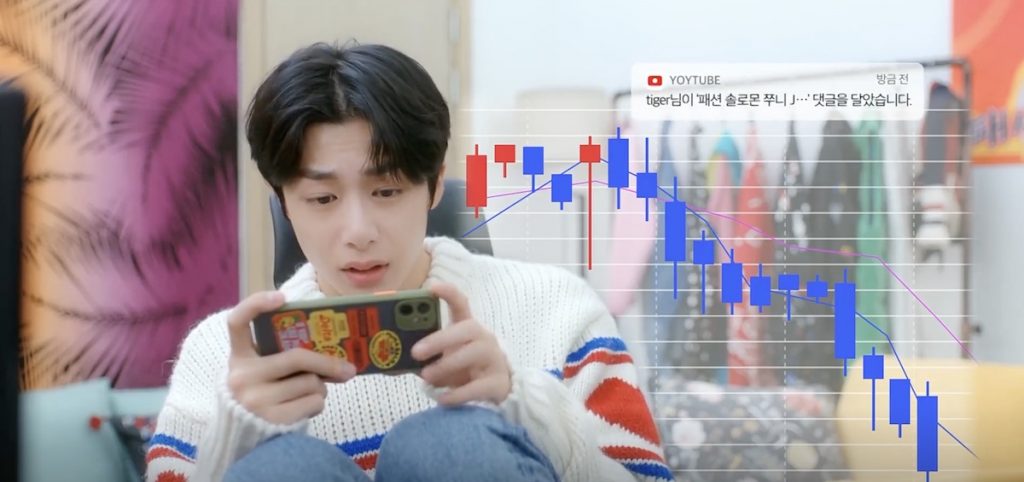 The story introduces the other members of Thunder Boys. Lee-Joon is an online fashion influencer, Young-min works at a cow farm, and Sang-woo arrives at the airport. Ho-rang and Tae-ho invite them to a shareholders' meeting.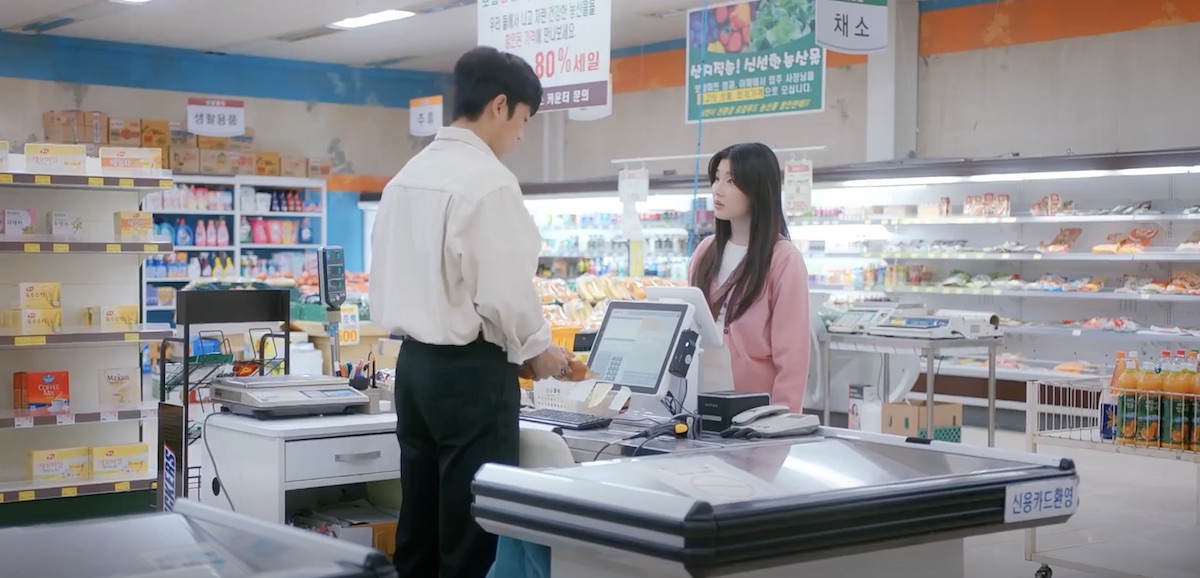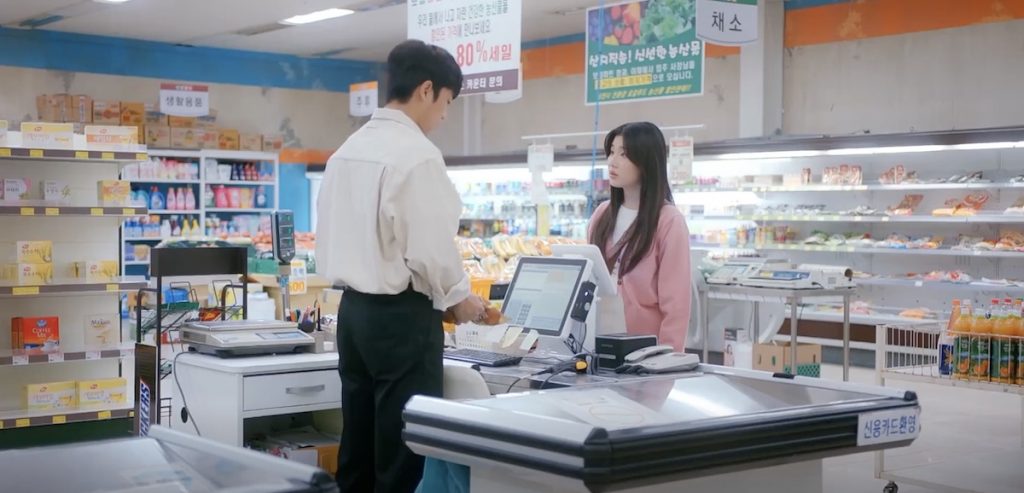 While Ho-rang waits for the others to arrive, Ye-rim comes in to make a purchase and assumes Ho-rang is a part-timer.
He struggles with the POS machine, and Ye-rim offers to help. She reveals that she worked as a part-timer at the Mart for seven years and knows how to run the business.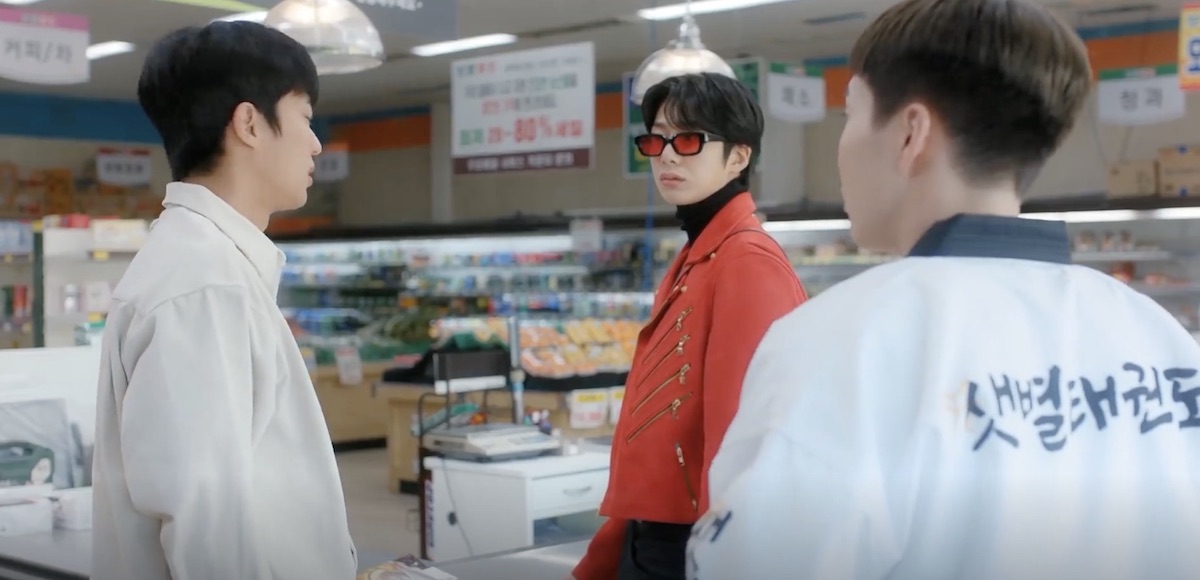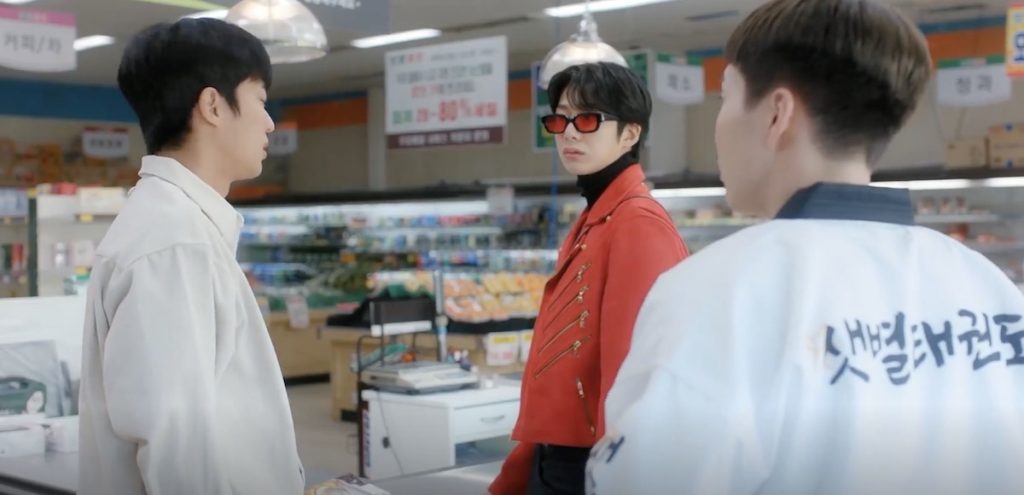 Lee-Joon and Tae-ho are the first to arrive and notice that Ho-rang has made a sale, impressing them. Another customer walks in, and Tae-ho prevents Ho-rang from turning her away.
Instead, they decide to sell to her. Tae-ho sends Ho-rang to deliver rice to Ye-rim. Tae-ho and Lee-Joon are at a loss when a customer asks about potato prices. Lee-joon offers a discounted rate, attracting more customers to Boram Mart.
Word spreads about the great deals at Boram Mart, and Ho-rang learns about the influx of customers while delivering rice to Ye-rim. He offers her a part-time job to help manage the crowd.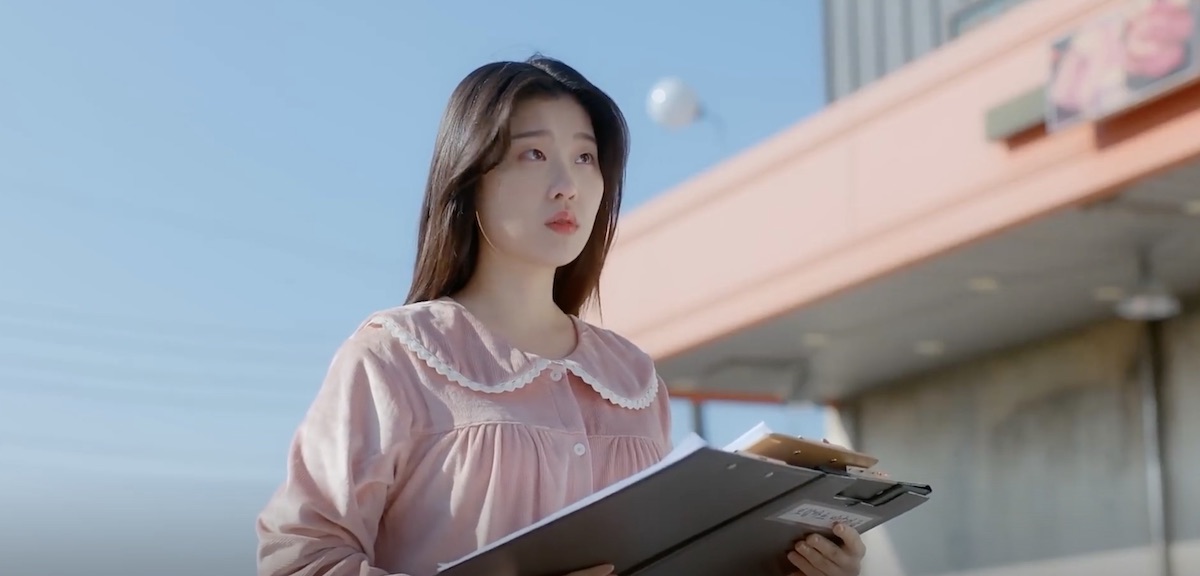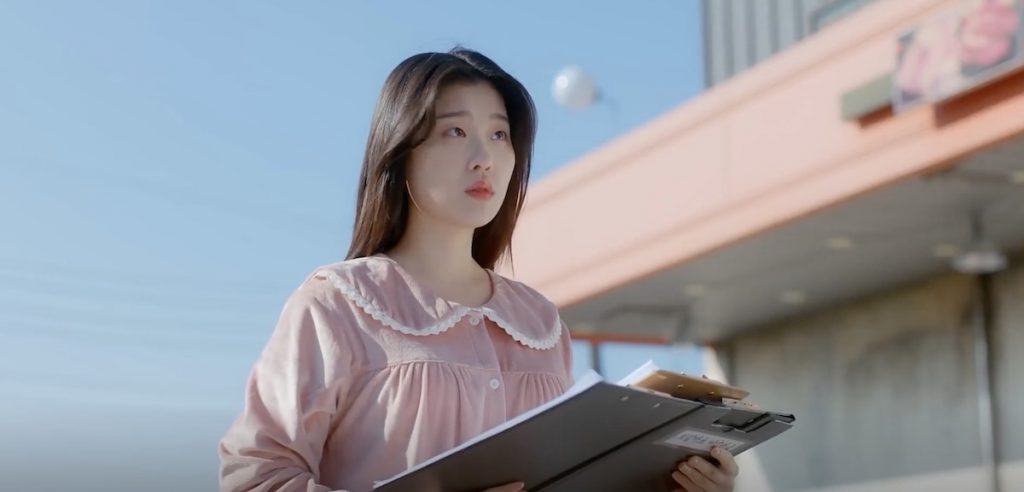 Soon, three creditors aggressively demanded payment at Boram Mart. Ho-rang and Ye-rim step up to negotiate, convincing the creditors to grant them more time to settle the debts.
Inside the Mart, Lee-joon is stuck with a customer who needs meat cut, but Young-min arrives with his trusty knives from the farm, saving the day. Sang-woo is the final member to arrive.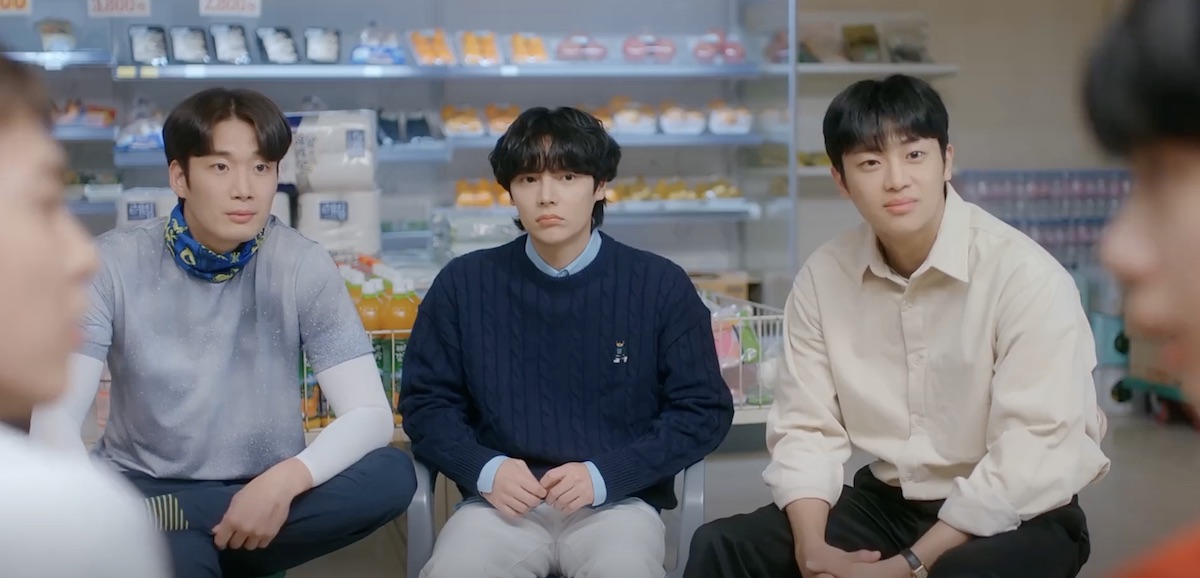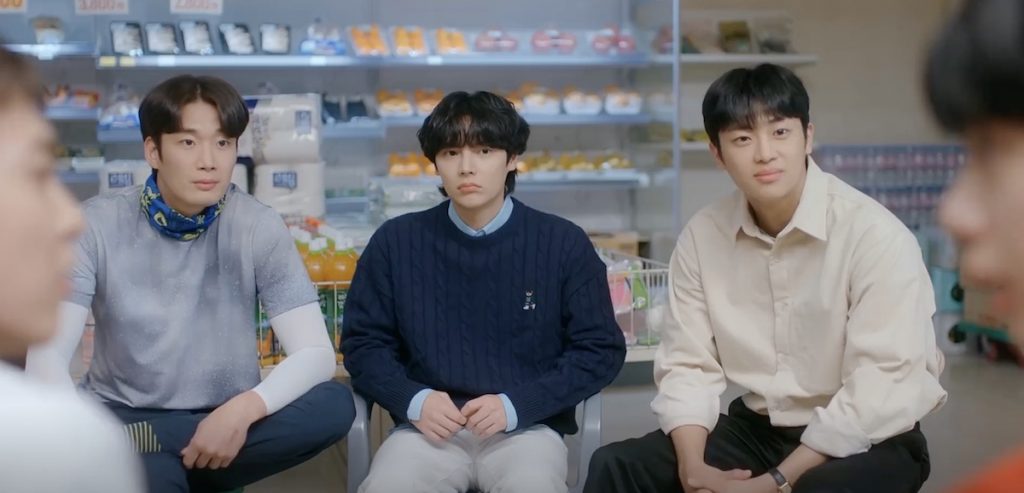 Later that night, the Thunder Boys reminisce about their idol trainee days and discuss the Mart's fate. Young-min finds running a Mart enjoyable.
Ho-rang reveals that they are the owners and suggests selling it quickly and dividing the money. Tae-ho raises concerns about a potential seizure, and Ho-rang urges him to stay quiet.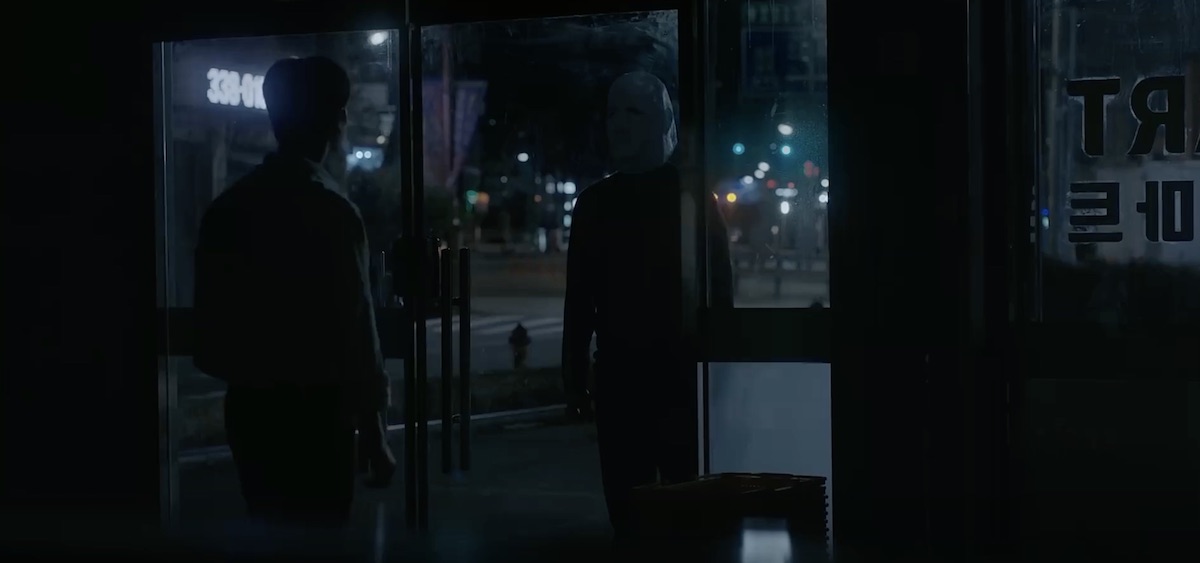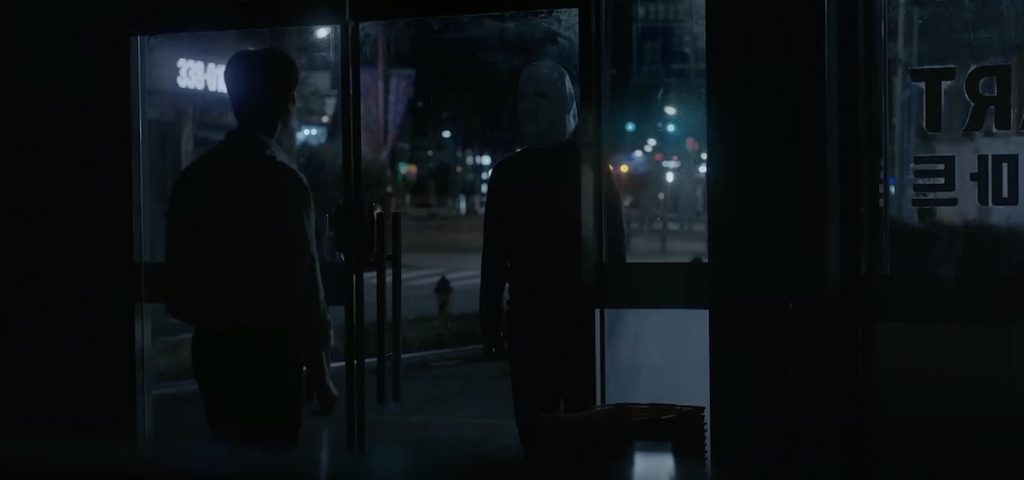 Suddenly, the lights go out, followed by thunder and lightning, and a mysterious masked figure appears outside the door. The Thunder Boys are terrified, clinging to each other as the episode concludes.
CEO-dol Mart (Boss Dol Mart) Kdrama Episode 1 Review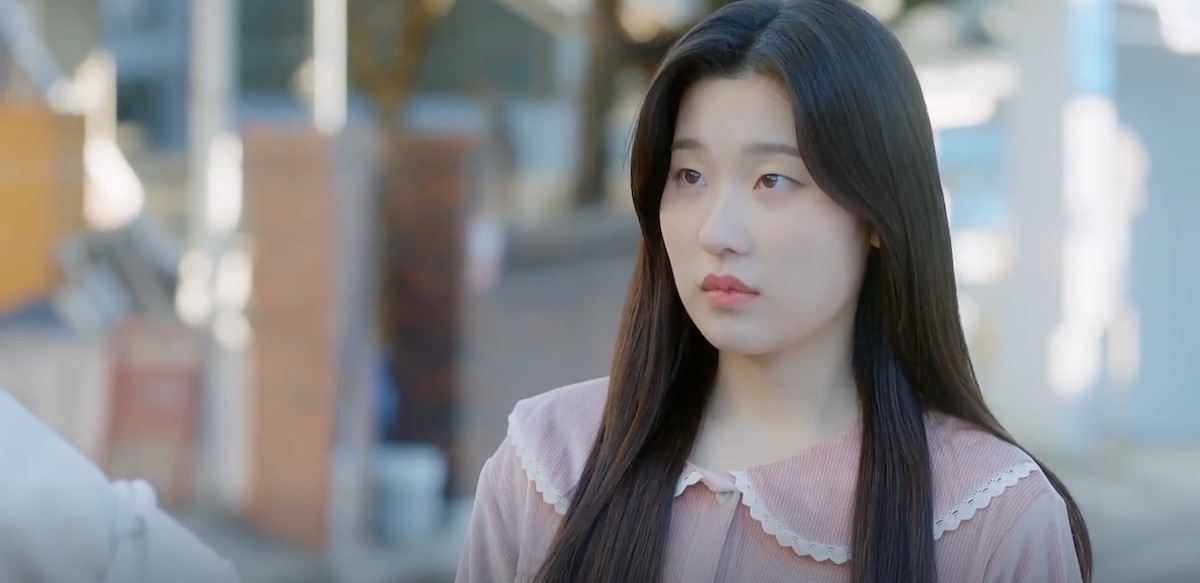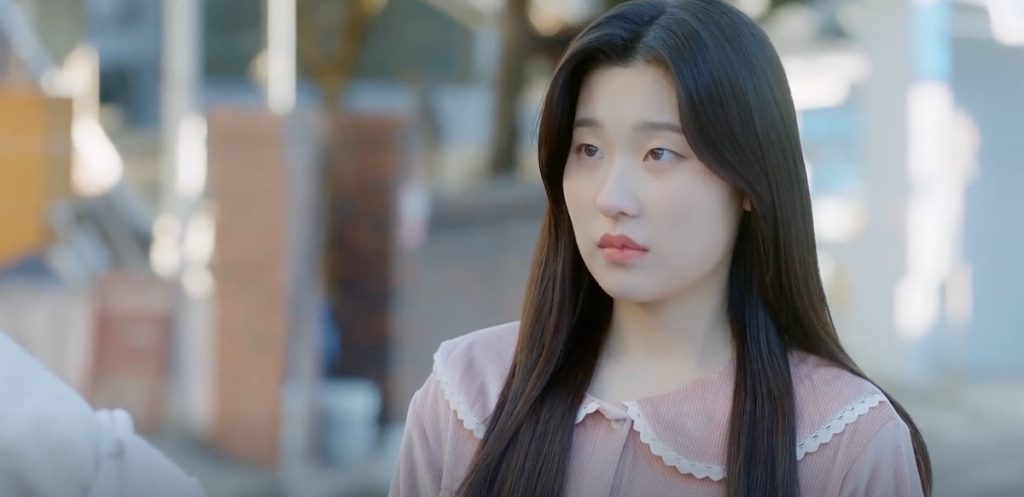 We will give the first episode of 'CEO-dol Mart' a five-star review for its suspenseful storytelling and intriguing character dynamics.' a five-star review for its suspenseful storytelling and intriguing character dynamics.
The episode introduces the main characters and their relationships in a non-linear storyline approach, adding suspense and raising questions.
The Thunder Boys, consisting of Shin Tae-ho, Oh Ye-Rim, Choi Ho-rang, Lee-joon, Young-min, and Sang-woo, uncover hidden secrets when they discover they're the owners of Boram Mart.
The character development and dynamics in the Thunder Boys' group are unique and promising, with each member bringing their own qualities and interactions to the table.
However, the potential consequences and challenges they face in running the Mart, such as unpaid bills, taxes, and aggressive creditors, create obstacles that they must overcome.
The episode leaves the audience wondering about the withheld contract and who wants the boys to fail.
Overall, 'CEO-dol Mart' sets up an intriguing premise with its character-driven narrative and the looming hurdles the Thunder Boys must face.
Read Next Episode: CEO-dol Mart (Boss Dol Mart) Kdrama Episode 2 Recap & Review