Get ready to continue your journey into the exciting world of 'CEO-dol Mart' with Episode 2! In this enthralling recap and review, we delve deeper into the lives of Shin Tae-ho, Choi Ho-rang, and the Thunder Boys as they take on the challenges of running Boram Mart.
With lights mysteriously going out, unexpected visitors, and the looming threat of losing the store, the drama unfolds in this episode. Join us as we witness their determination to make the business work, face competition from Jinsung Mart, and even discover a mysterious contract.
As the Thunder Boys and their new ally, Ye-rim, come together to tackle these challenges, you won't want to miss a moment of the action. So, let's dive right in and see how this captivating Kdrama series continues to keep us on the edge of our seats in Episode 2 of 'CEO-dol Mart'!
CEO-dol Mart (Boss Dol Mart) Kdrama Episode 2 Recap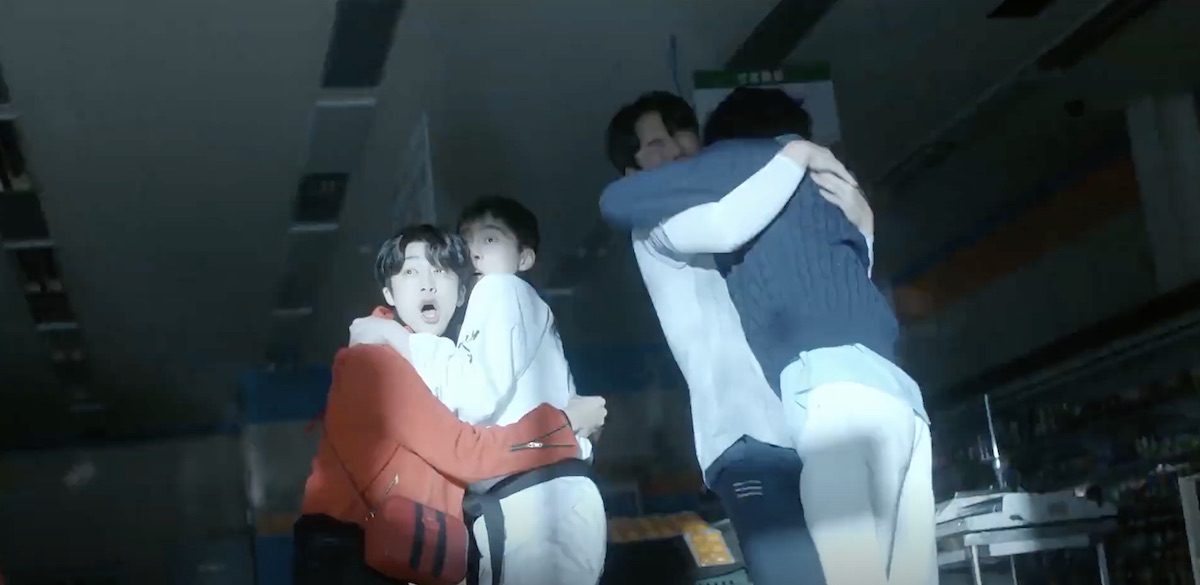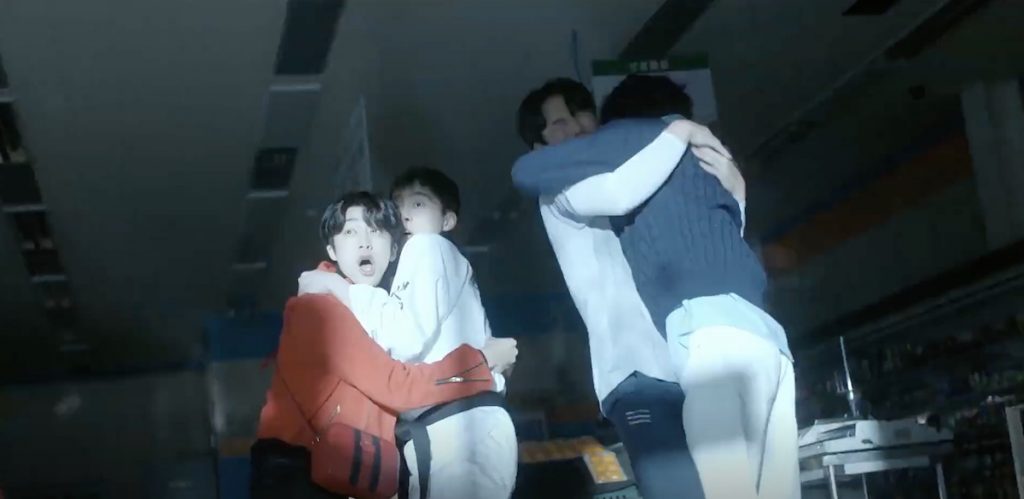 Episode 2 of "CEO-dol Mart" picks up when the lights suddenly go out at Boram Mart, and a man wearing a white mask appears outside the door.
While everyone else is frightened, Choi Ho-Rang (played by Lee Sin-Young) steps forward to tell the man that they're closed.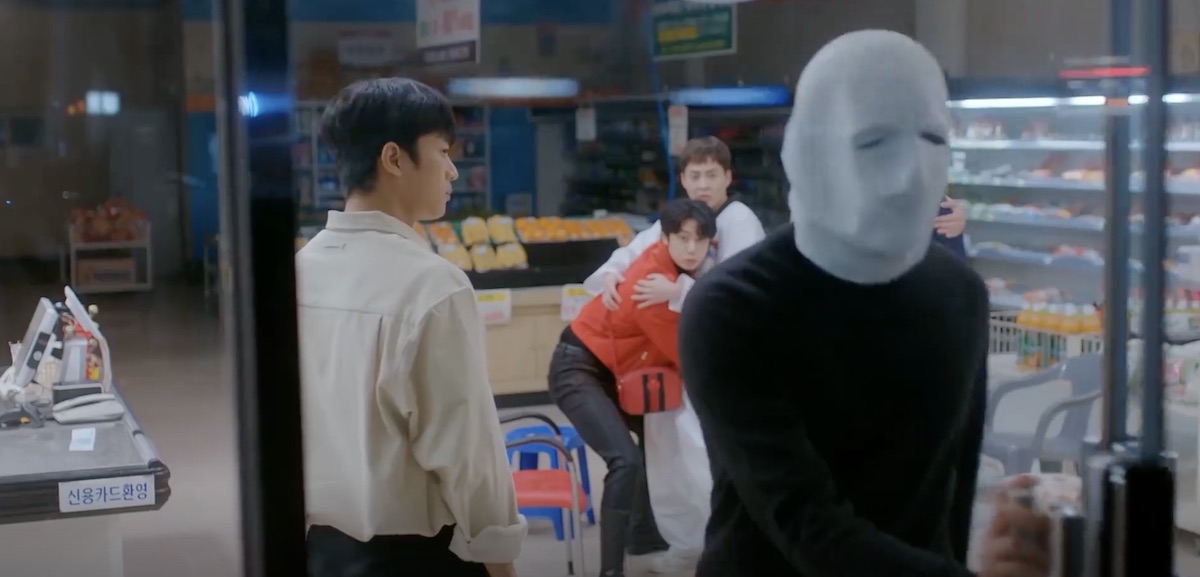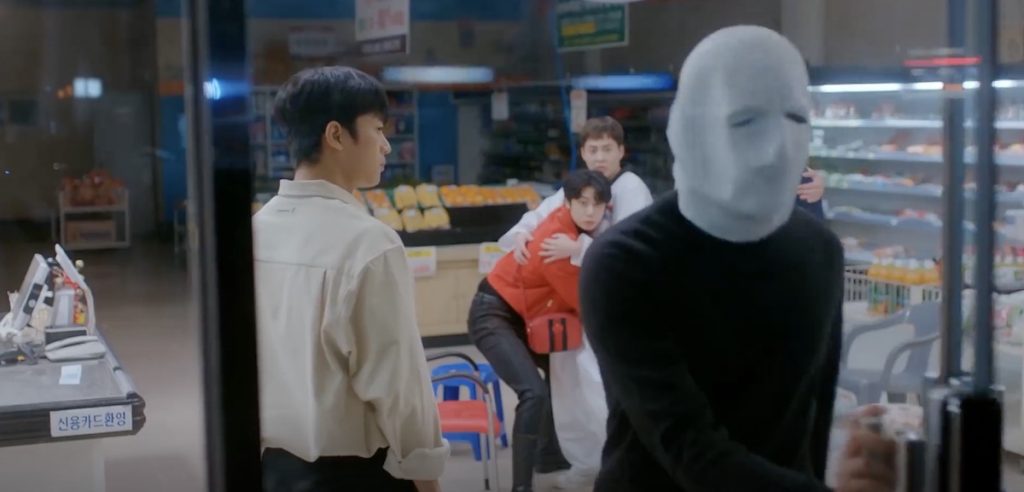 However, he enters just as the lights return and takes some candy, leaving 1000 won on the counter. After a brief look around, he departs.
Meanwhile, Shin Tae-ho (played by Kim Min-seok aka Xiumin) is at the taekwondo studio, lost in thoughts about the Mart.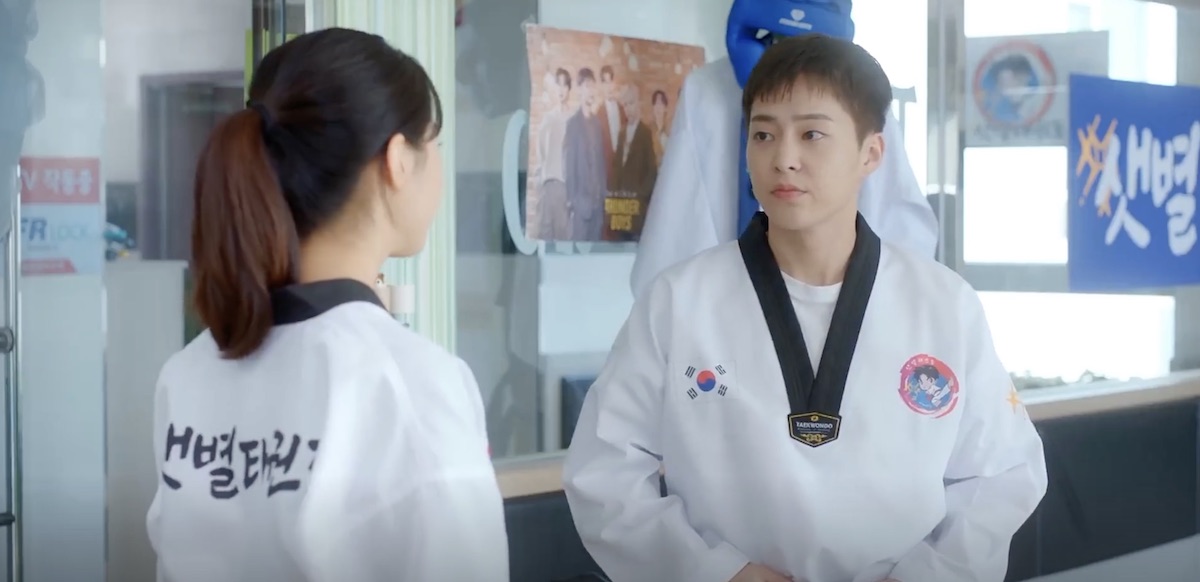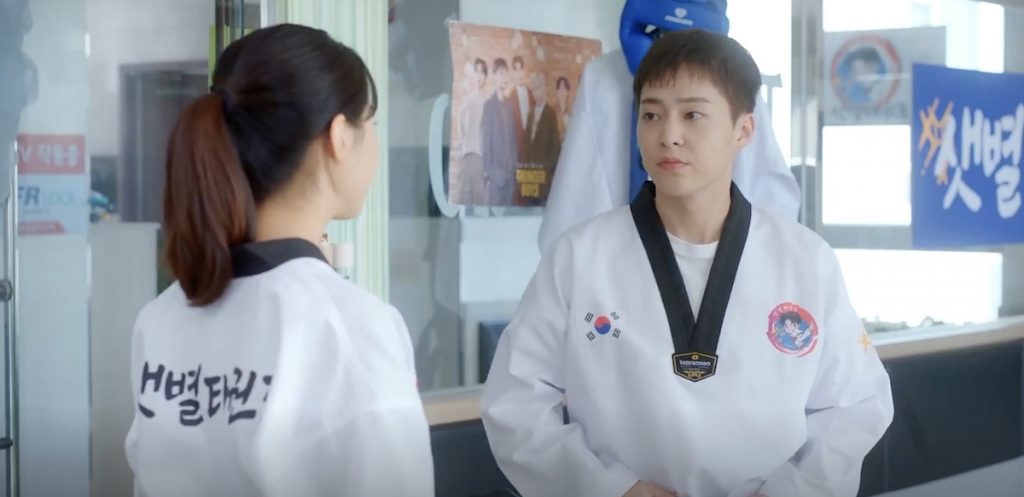 His older sister reprimands him for not working hard and denies his request for a raise to invest in the Mart he now owns.
She believes he's lying and reminds him that at nearly 30 years old, he hasn't achieved much and needs to work diligently for a raise.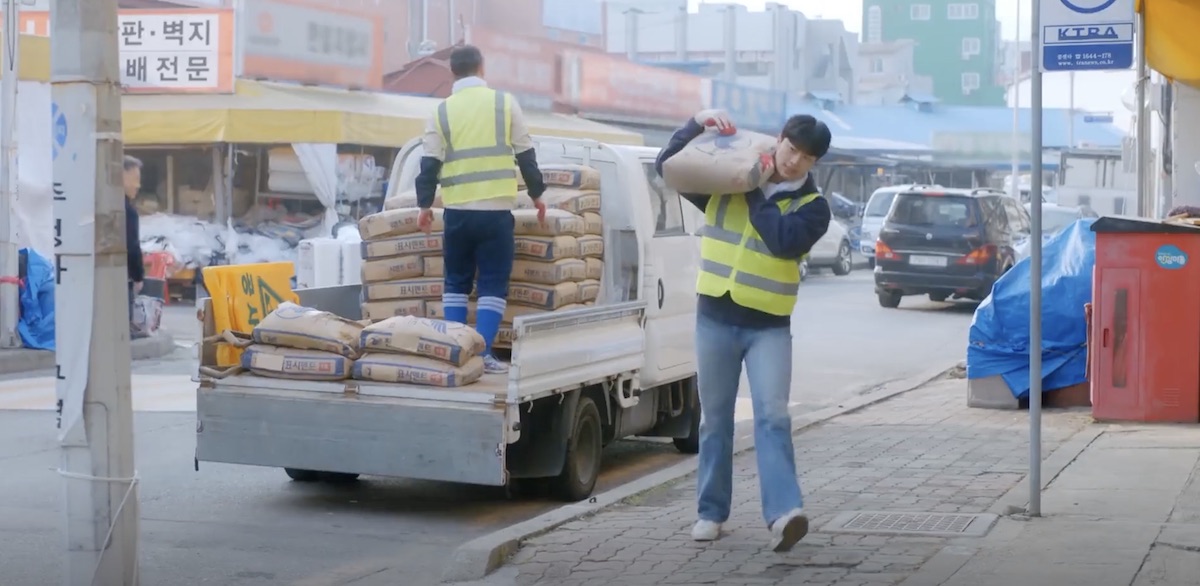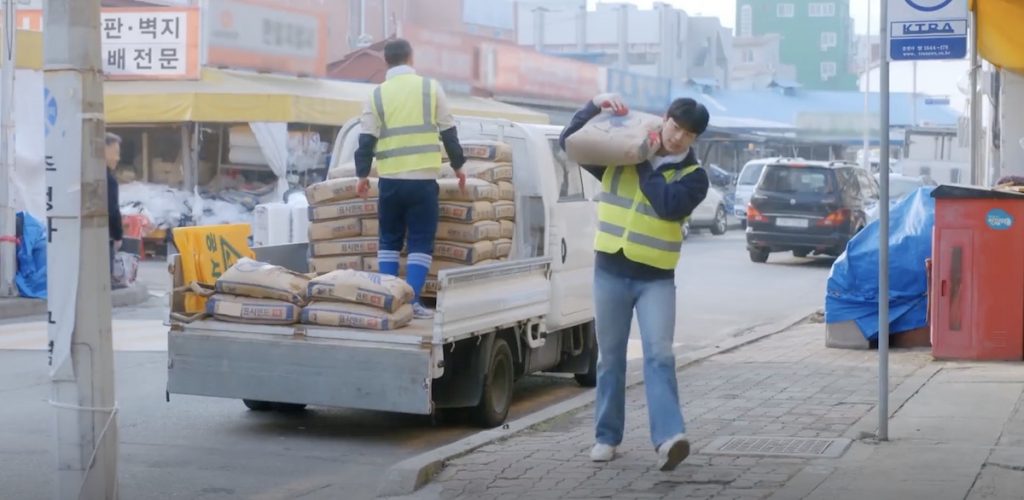 On another front, Ho-rang works at a construction site unloading cement.
His colleague informs him about a contract their company won at Busan Constructions, which could provide enough money for Ho-rang to buy the necessary equipment to become a freelance contractor.
While Ho-rang and the supervisor chat, a man carrying boxes of sweet potatoes falls, and Ho-rang rushes to assist him. After helping unload the rest of the boxes, he receives one as a reward.
Back at the Mart, Tae-ho contemplates his sister's words. A grandmother enters, buys some goods, underpays, and demands full reward points.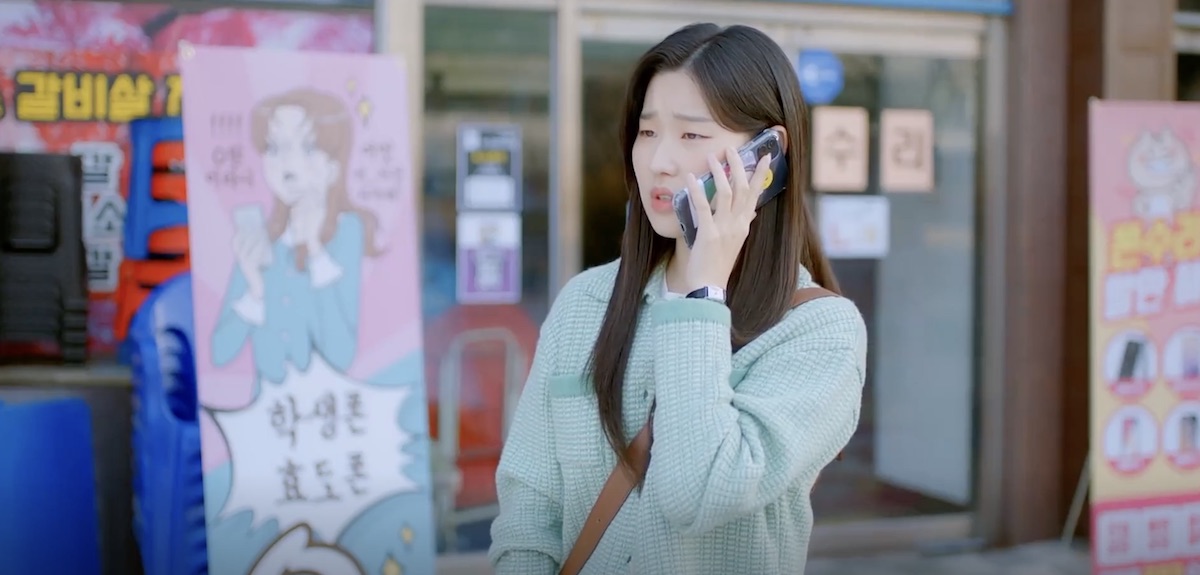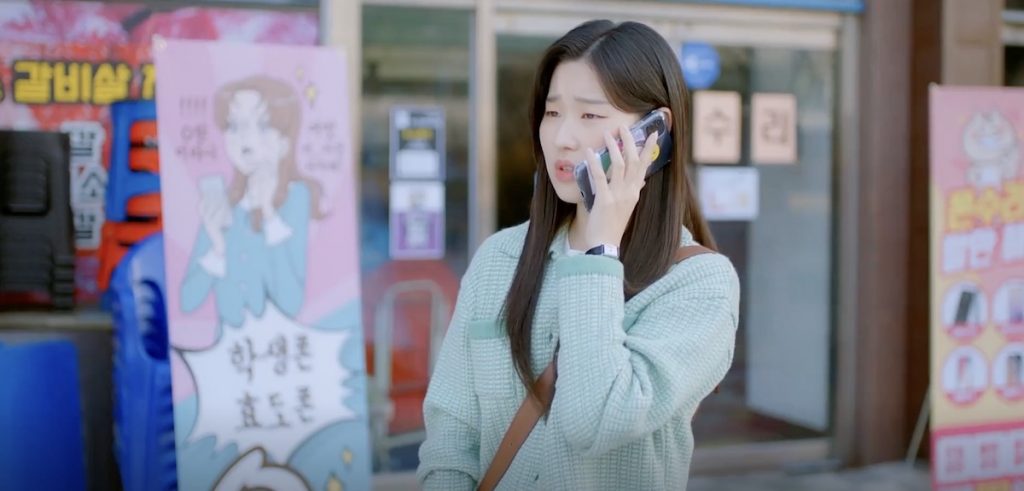 Elsewhere, Oh Ye-Rim (played by Choi Jung-Woon) gets her phone fixed and contacts Yoon Bong-Soo (played by Yang Taek-Ho), seeking part-time work at the Mart again.
Bong-soo informs her that he no longer owns the Mart due to thugs pushing him out, and they will likely sell it.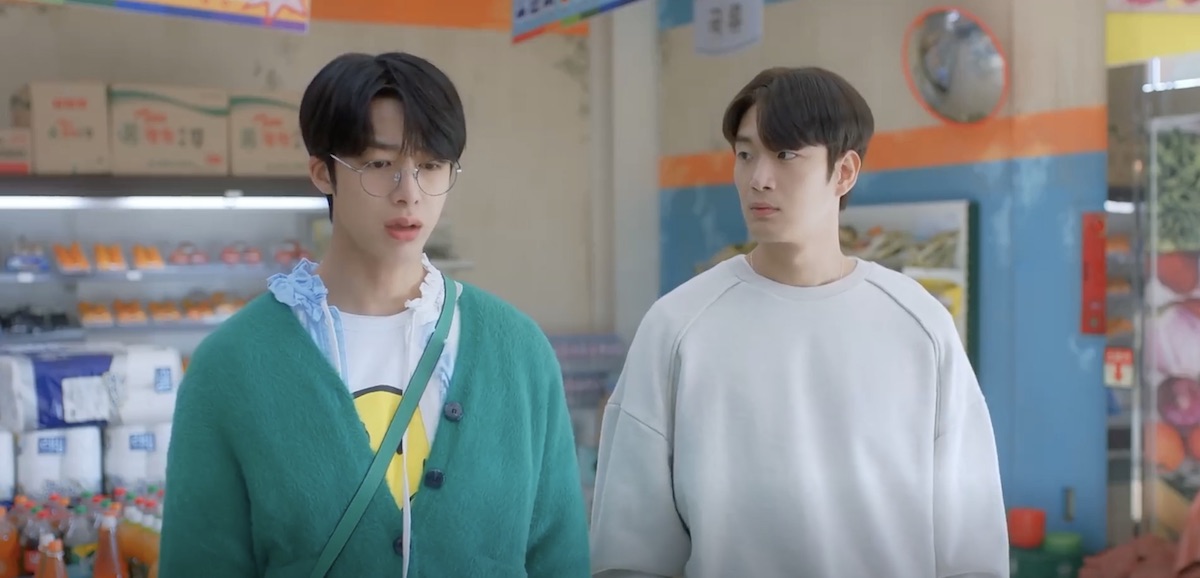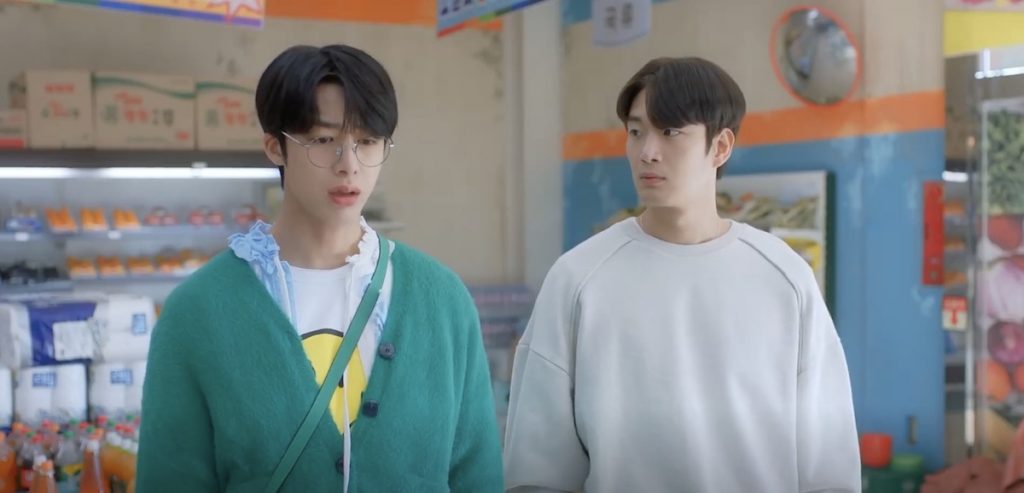 Jo Lee-Joon (played by Chae Hyung-won aka Hyungwon) and Eun Young-Min (played by Choi Won-Myeong) arrive at the shop and discover Tae-ho's notice about a lightning bargain sale.
Tae-ho explains the Mart's substantial debts to suppliers, creditors, and unpaid taxes, totaling around 50 million won.
If they don't pay up, the Mart will be seized, and it has been on sale for over a year with no buyers.
Tae-ho suggests they put aside their pride and try to run the Mart, believing it's their only chance to have their names on a business registration certificate.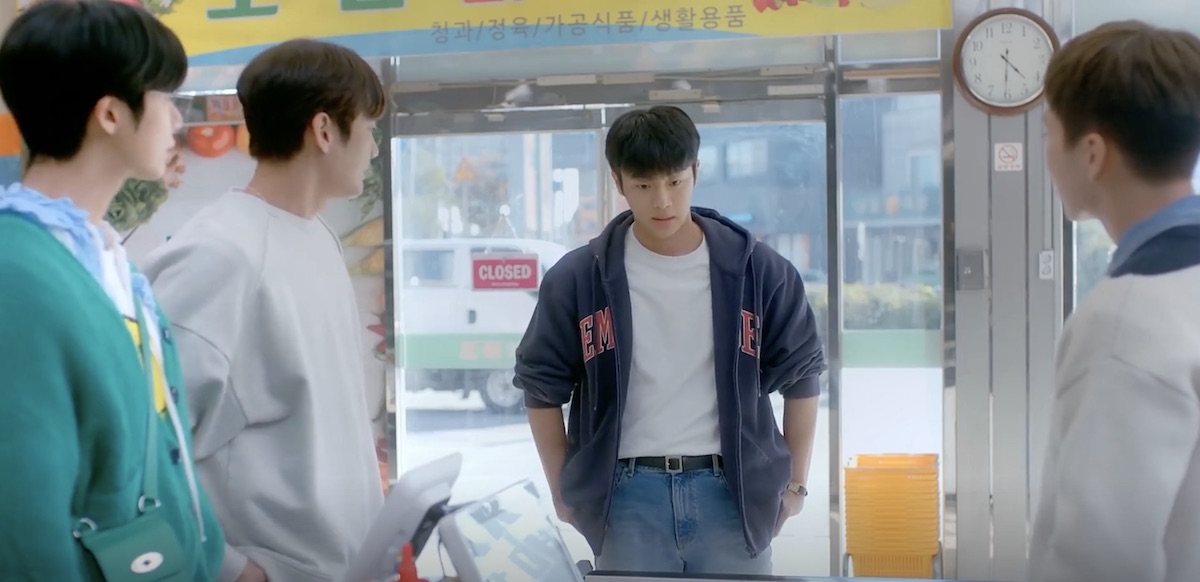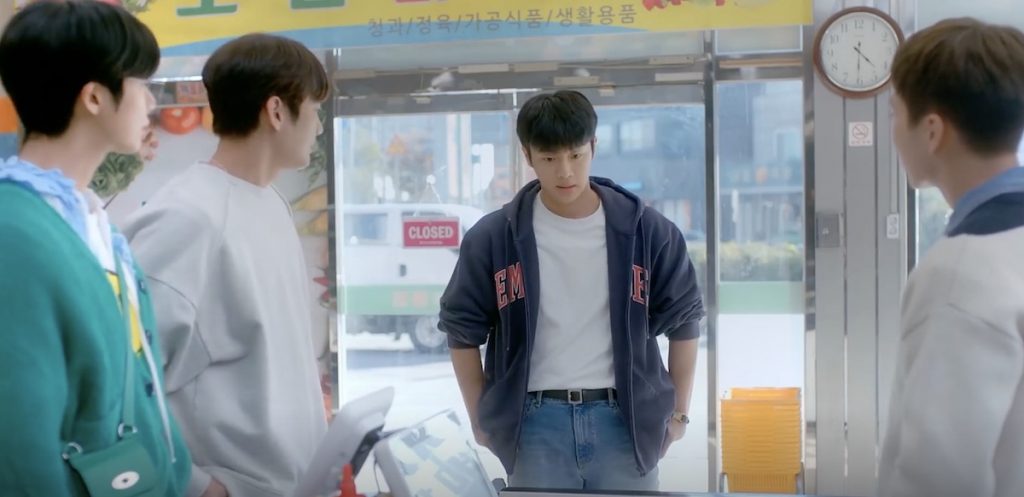 Ho-rang arrives, expressing frustration about them opening the Mart, as everyone has their responsibilities, and he has deliveries and works in Busan.
Ho-rang doubts their ability to run the Mart and worries about being recognized.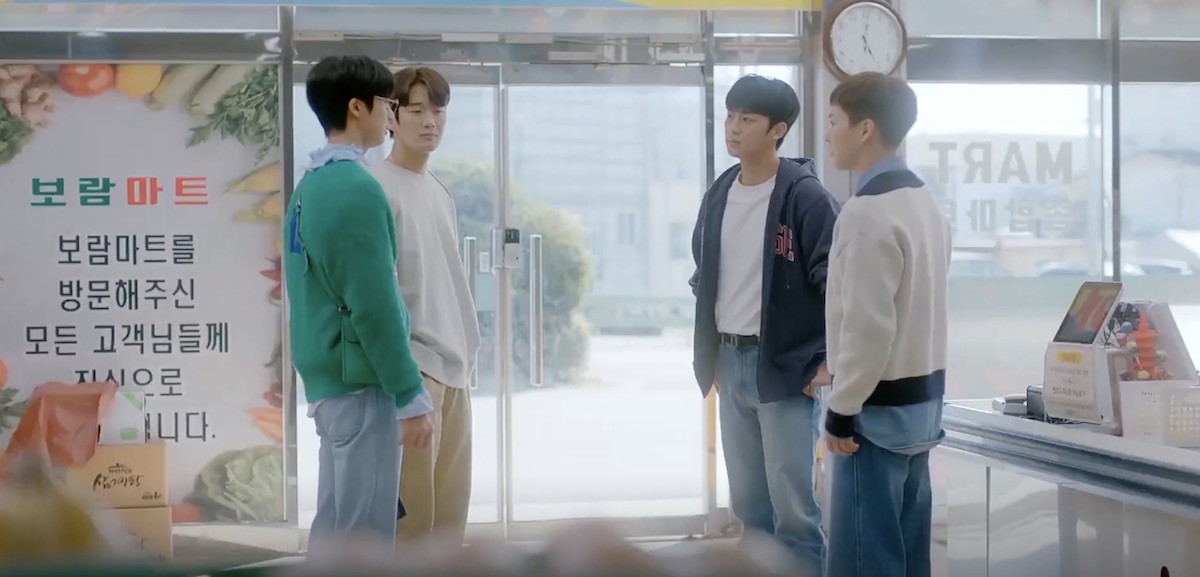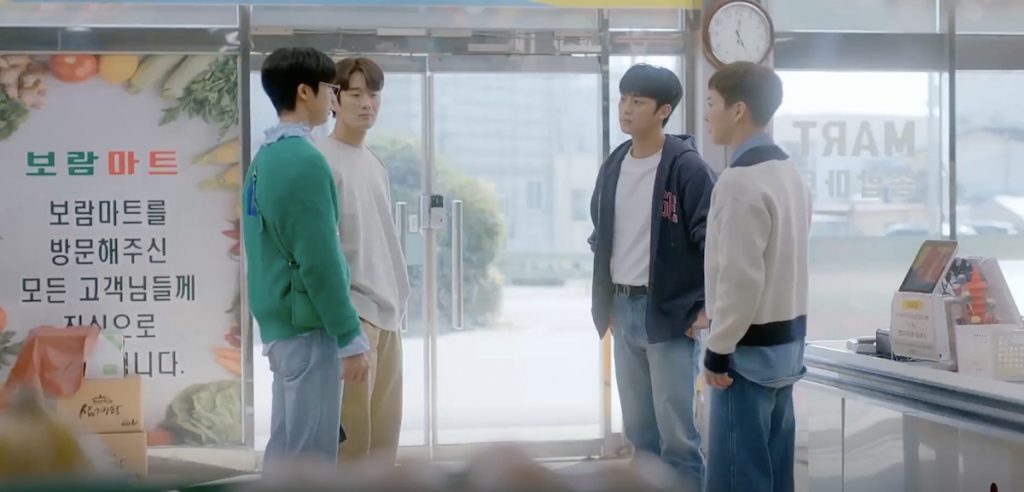 Tae-ho believes running the Mart is better than facing a life without accomplishments. They decide to vote on it, with Lee-joon and Young-min in favor of doing business.
Ho-rang insists on a unanimous vote, as he's against it, effectively blocking the decision. Tae-ho clarifies he's not their leader and not responsible for them.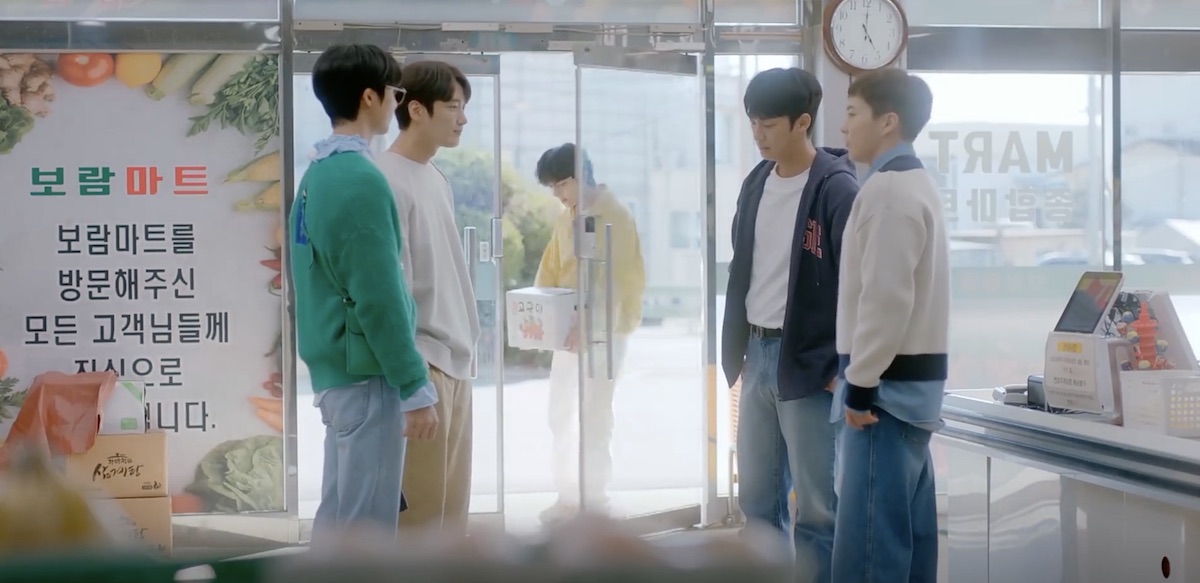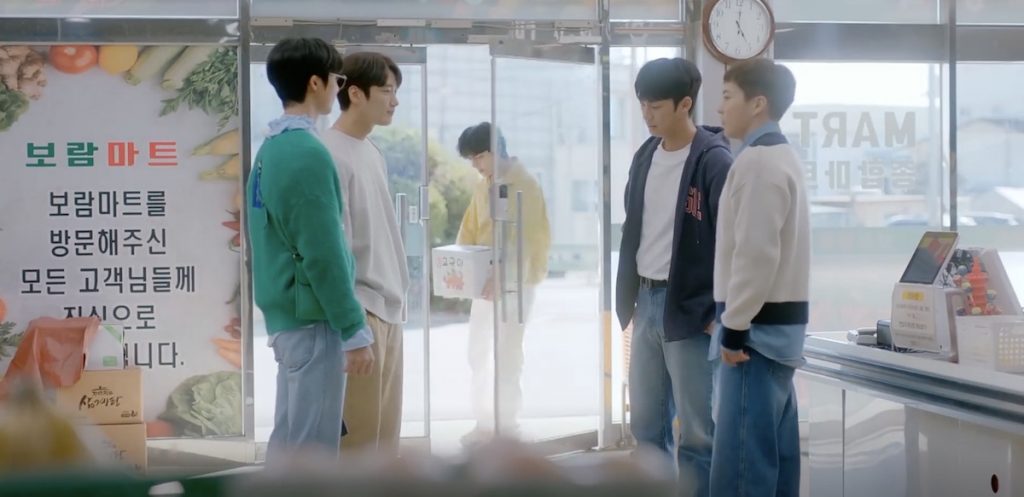 The boys open up about their post-disbandment struggles. Yoon Sang-Woo (played by Lee Sae-On), who overhears their conversation outside the Mart, enters with the box of sweet potatoes.
Sang-woo shares his experience of working part-time at a Korean mart in Bali, finding it enjoyable. Lee-joon suggests they attempt to make money by running the business for a day with a closing sale.
If they find it too challenging, they'll agree to sell. A customer is attracted by the sweet potatoes, sparking Tae-ho's idea to use them as a bait item.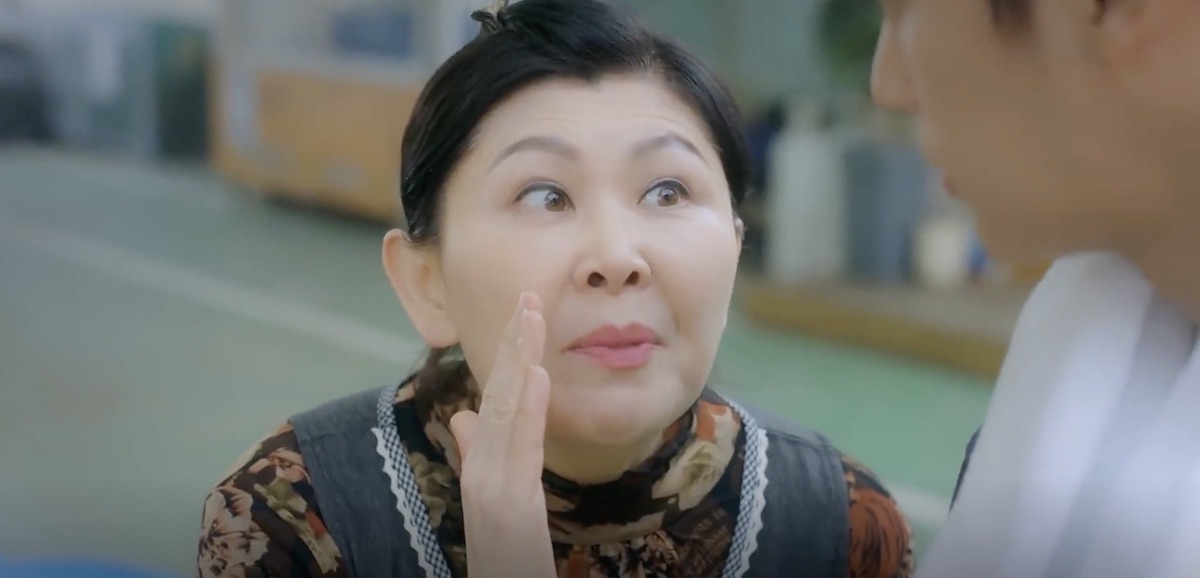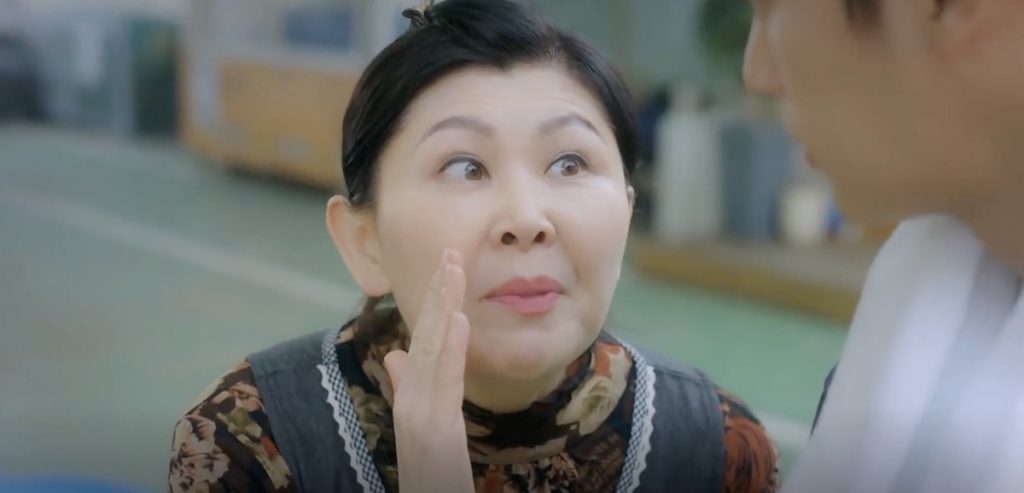 Ho-rang recalls a woman's advice about Mr. Park's sweet potatoes and rushes to ask him for some.
Mr. Park (played by Song Young-Jae) declines but allows him to take as many misshapen and lightweight sweet potatoes as he needs for free.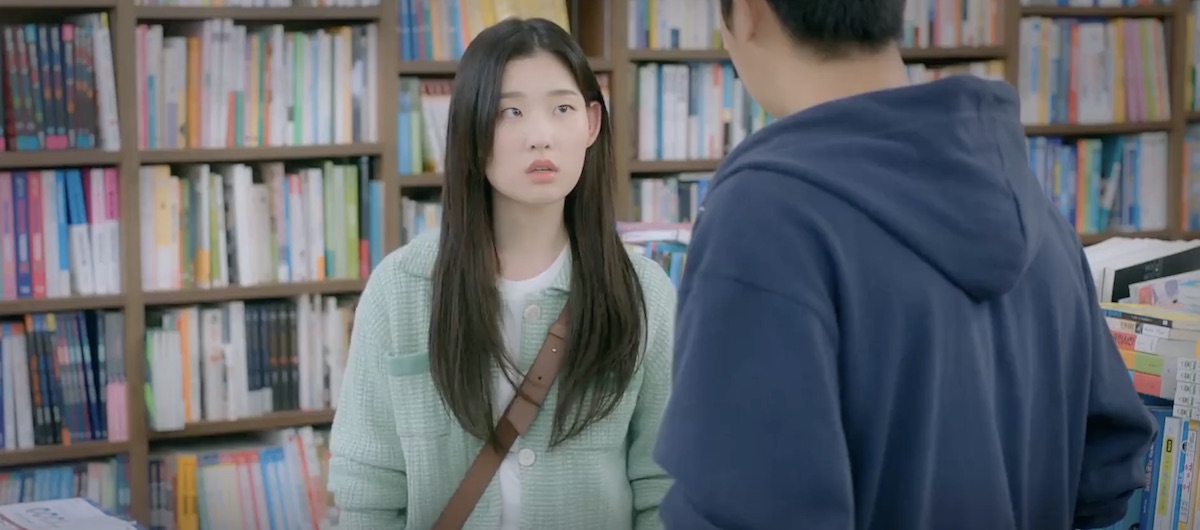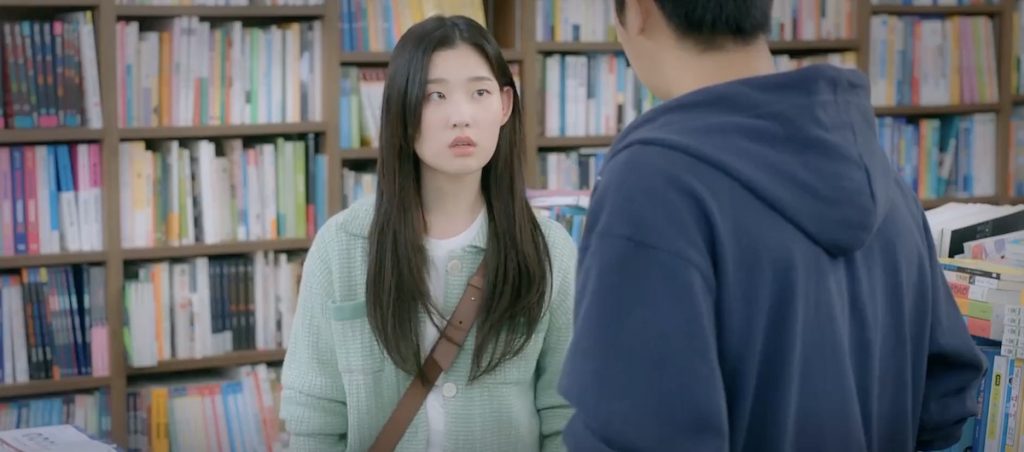 The following day, the boys prepare for the closing sale, with Lee-joon providing new uniforms. Ho-rang had invited Ye-rim to help but was initially declined.
However, she now wants to return her purchases and buy at a discounted price. Ho-rang arrives with the sweet potatoes, and each boy has a role to play in setting up the Mart.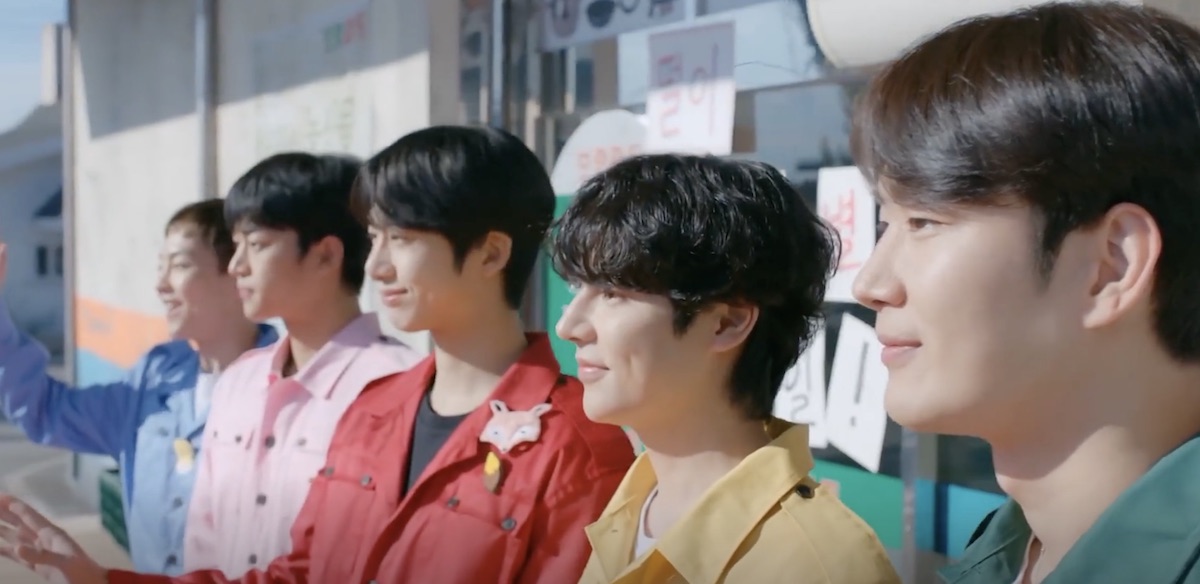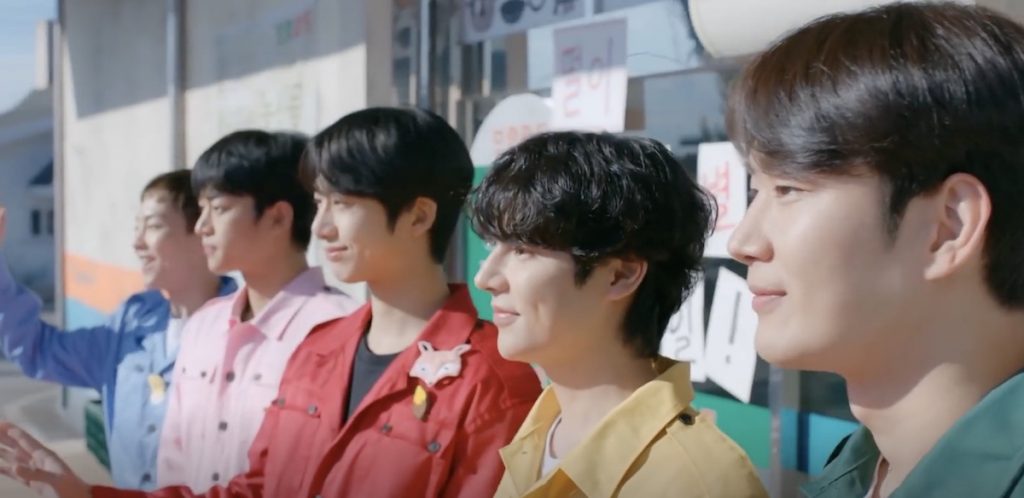 While Jinsung Mart remains empty, a line forms outside Boram Mart, where the boys are ready in their uniforms for the closing sale.
Sang-woo distributes flyers for the event, encountering three idol trainees at a dance studio. When one criticizes Sang-woo for interrupting their practice, Sang-woo points out his choreography flaws.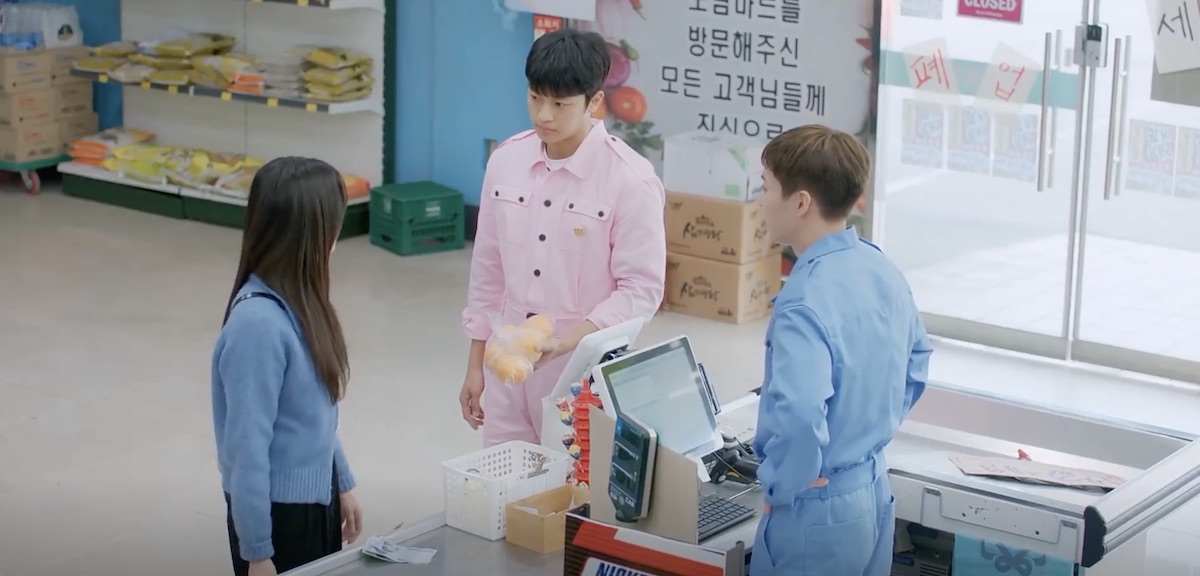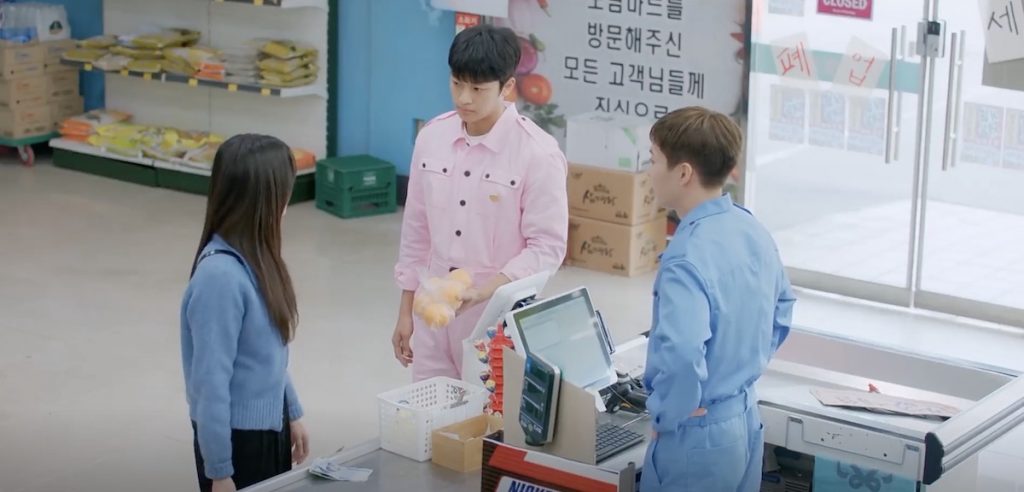 Ye-rim disputes a refund with Tae-ho but eventually gets it. Ho-rang gifts her some oranges, leaving her touched.
She watches from afar as the boys handle customer issues efficiently, appreciating their efforts.
Elsewhere, Min-soo (played by Choi Jong-Yoon) negotiates a contract sale.
Back at Boram Mart, Ho-rang notices Ye-rim struggling with her bag and offers to deliver her goods later for free.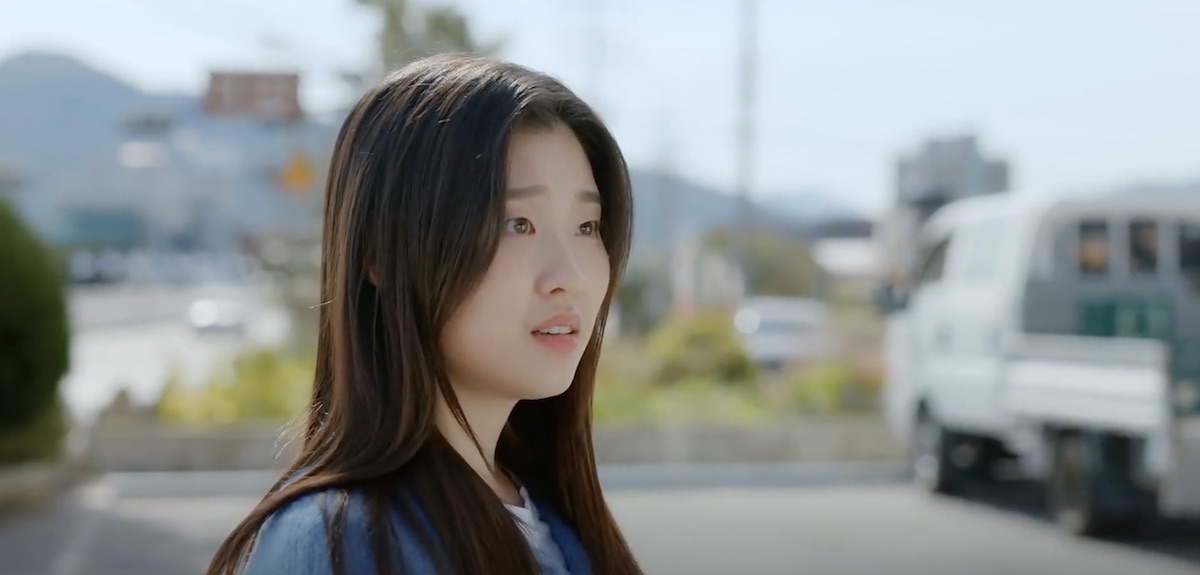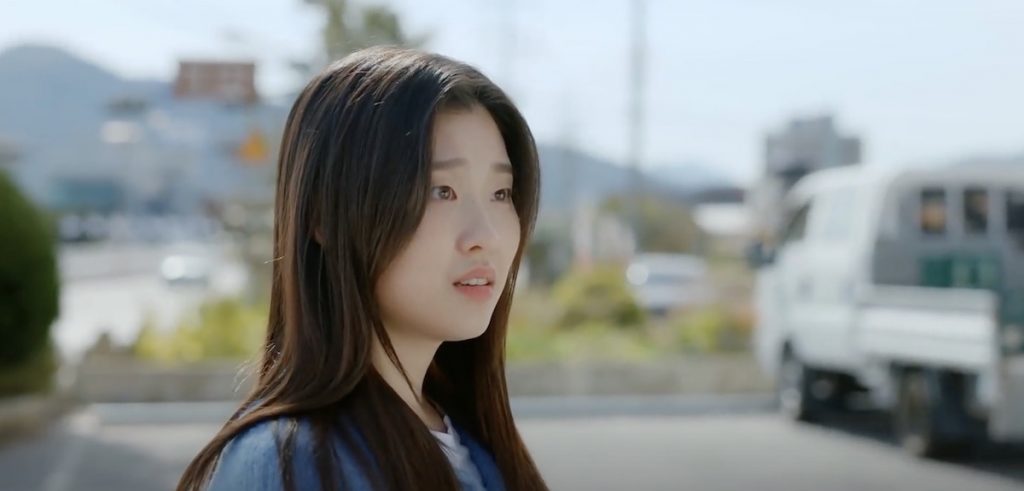 As they chat outside, the owner of Jinsung Mart arrives, insulting Ho-rang and demanding the owner's presence.
The boys identify themselves as owners, starting with Tae-ho. Ye-rim returns, urging the intruding owner to leave and allowing her to take over the cashier's work.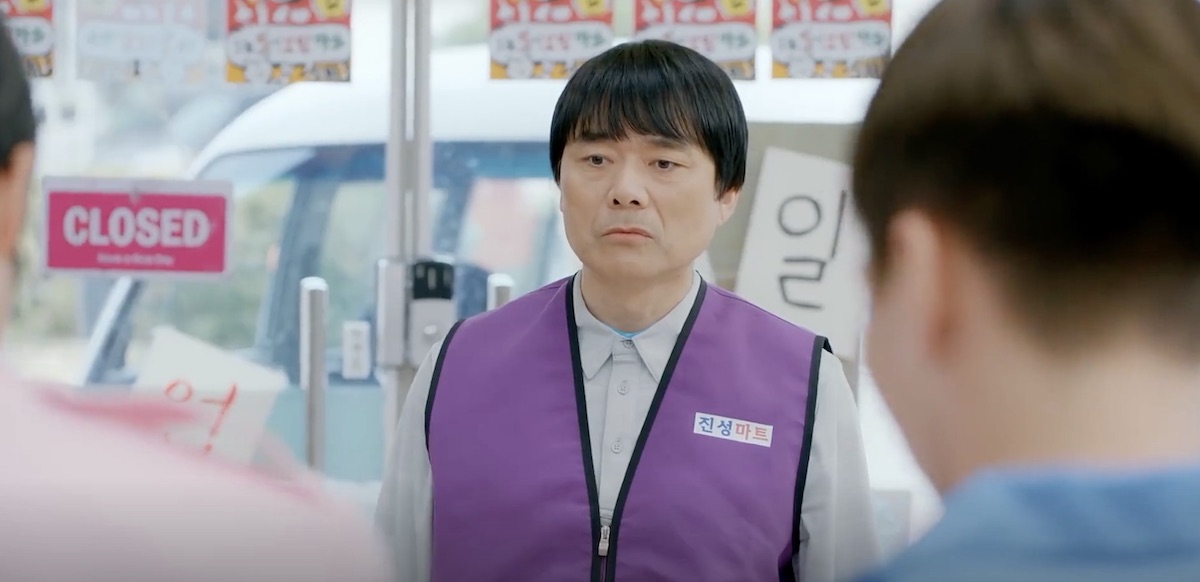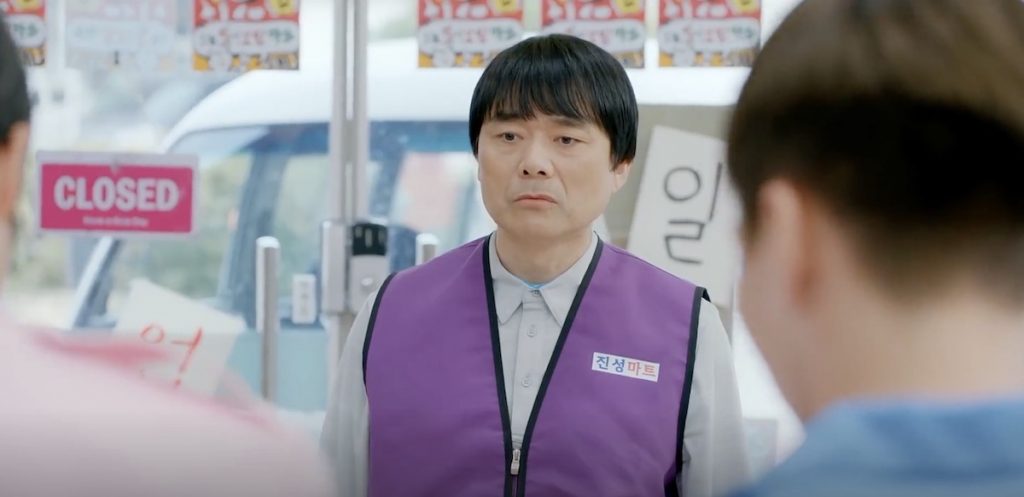 Jinsung's owner threatens to report them for lacking health permits, but the boys promptly provide theirs, forcing him to retreat.
Later that night, Sang-woo discusses handing out flyers with Ho-rang, reminiscing about their debut album promotion at Green Rooms.
Ho-rang asks for his opinion on the voting issue, and Sang-woo advises going for the majority vote, as it offers the possibility of being with their "hyungs" again.
The sweet potatoes on display sell out, prompting Tae-ho to request more.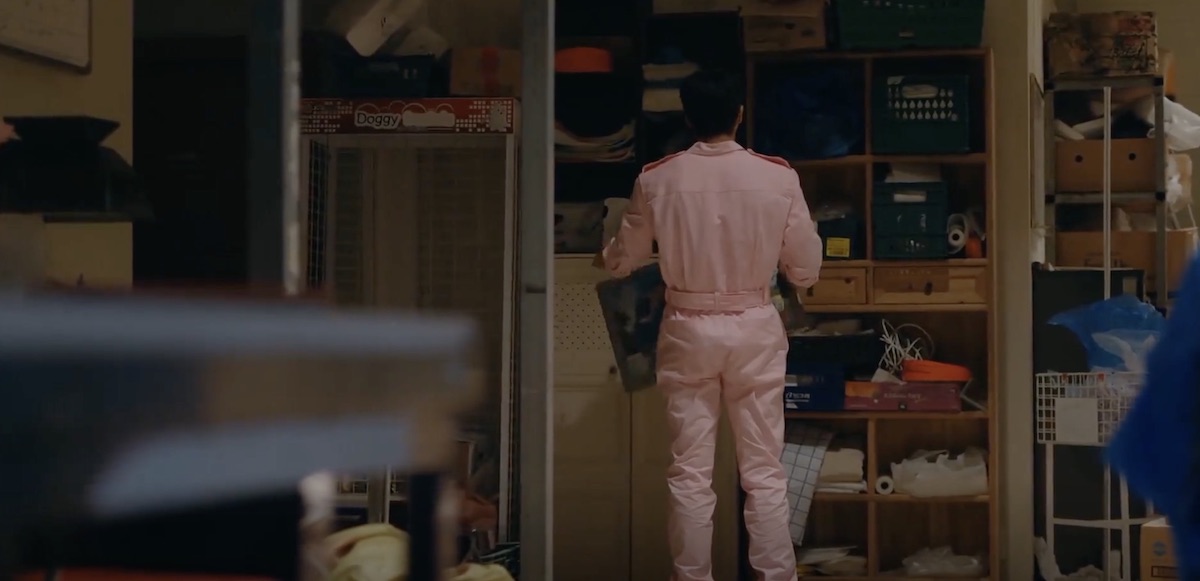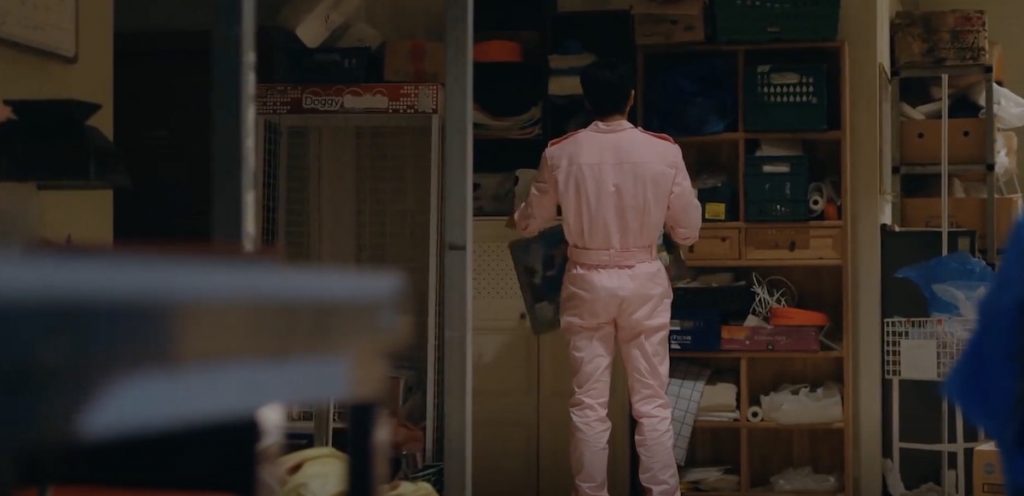 In the backroom, Ho-rang contemplates his fears and the loss of Hyeon-yi's voice, realizing they will never achieve a unanimous vote.
His co-worker offers him a job in Busan, but Ho-rang decides he won't join them because he's now the owner of the Mart.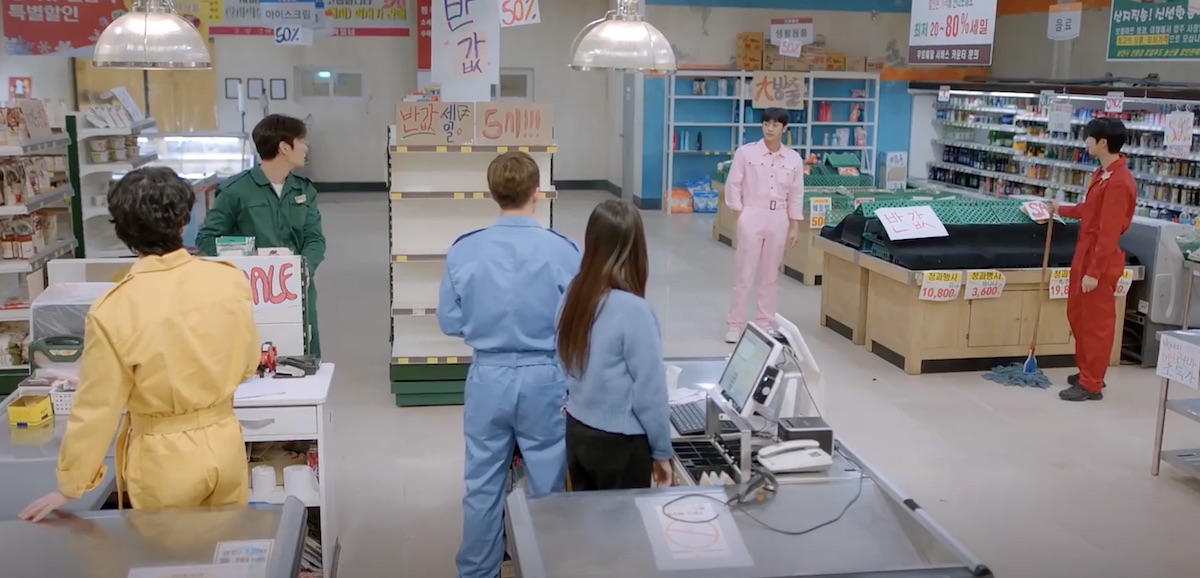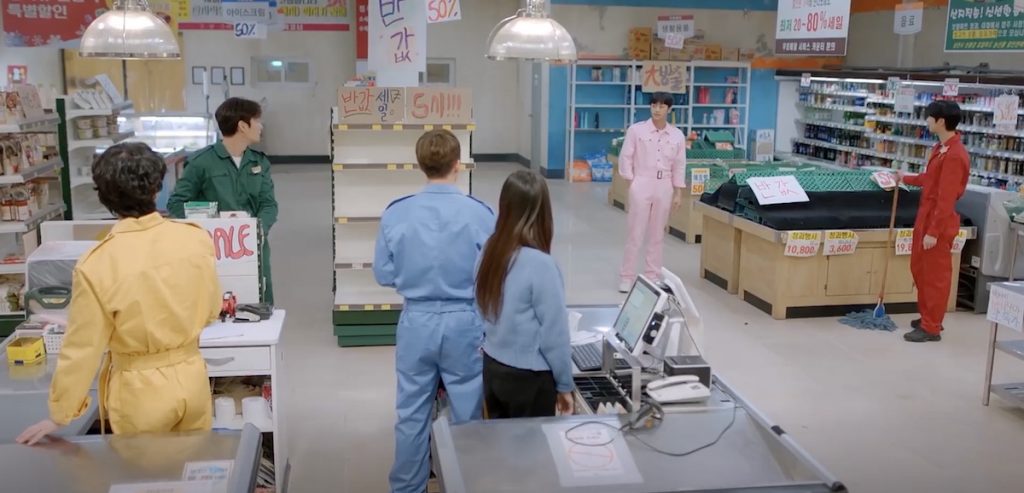 The episode concludes with the Thunder boys and Ye-rim happily standing together, as Ho-rang agrees not to sell Boram Mart.
CEO-dol Mart (Boss Dol Mart) Kdrama Episode 2 Review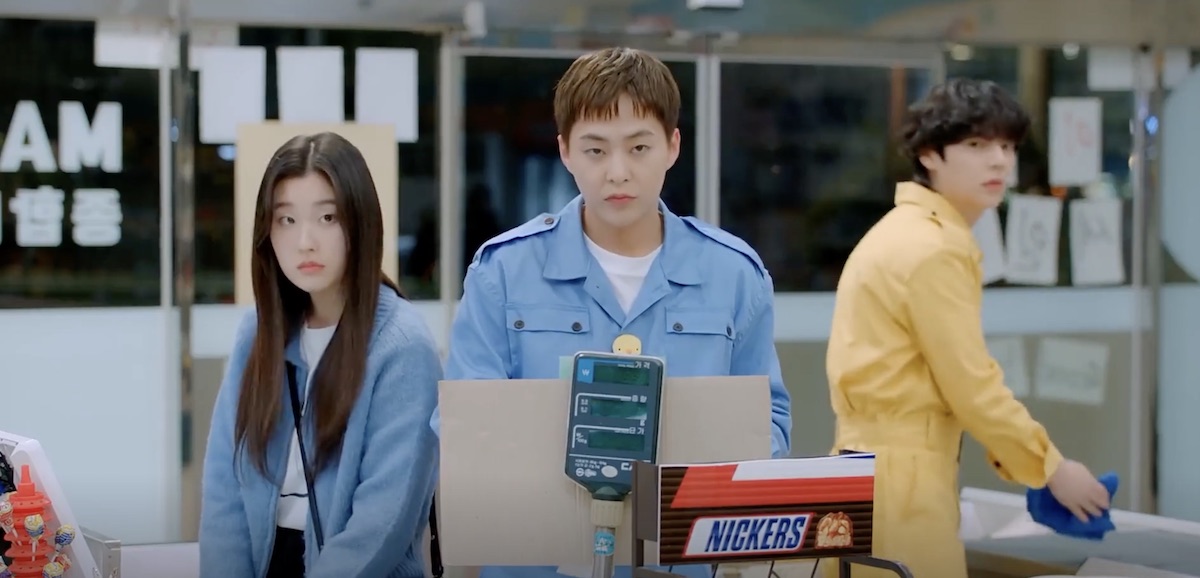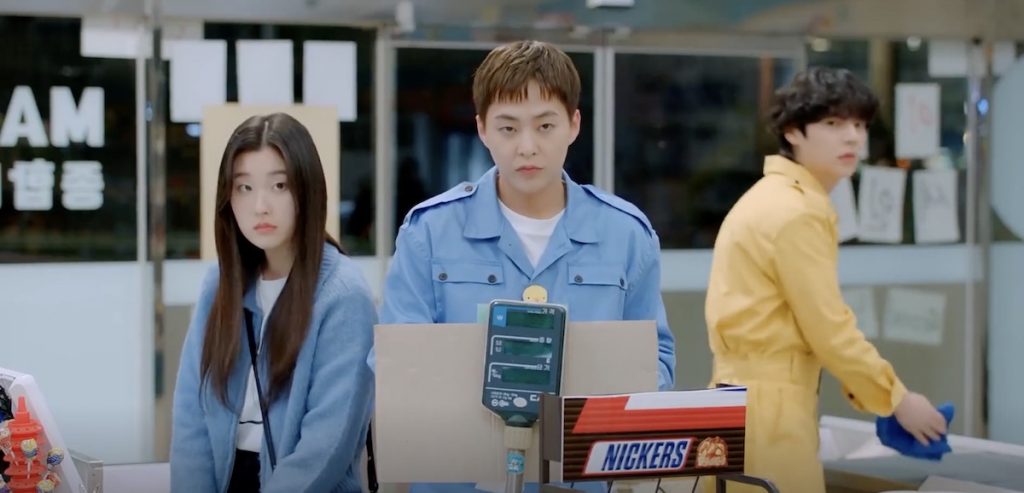 In this episode, the boys resolve their disagreements and decide, through a majority vote, to give running the business a try.
It's enjoyable to see them tackle customer issues and even deal with competition from Jinsung Mart to the best of their abilities.
They appear delighted to be working together again, and Ho-rang eventually decides to give running the business a chance instead of selling it.
Ye-rim seamlessly integrates into the group, thanks to her seven years of experience working at the same Mart.
Meanwhile, Min-soo's intentions remain shrouded in mystery. He kept the Boram Mart contract hidden from the boys and is currently attempting to sell it to someone.
This raises questions about the contract's terms regarding Mart ownership. Who is he talking to on the phone?
Furthermore, one might wonder if Mr. Park, the sweet potato farmer, will play a more significant role in the series, or if his appearance is merely a challenge to Ho-rang's decision regarding the Mart's fate.
Since the boys are still gaining experience in running the Mart, it's likely that more challenges will arise. We eagerly await to see how they handle these challenges in the upcoming episodes of CEO-dol Mart (Boss Dol Mart).
Read Previous Episode: CEO-dol Mart (Boss Dol Mart) Kdrama Episode 1 Recap & Review