Here are 55 Incredible Lion King Quotes (2019) that are funny, witty, motivational and full of life lessons and will change your life forever.
But before moving forward, let me give you a brief outline of the movie and some fun facts about "The Lion King".
"The Lion King" is a Disney animated musical film directed by Roger Allers and Rob Minkoff. It was released in 1994 worldwide.
It follows the story of a young lion, Simba who is about to take the position of his father Mufasa as the king of the Pride Lands. But his father was killed by his uncle Scar by fallacy.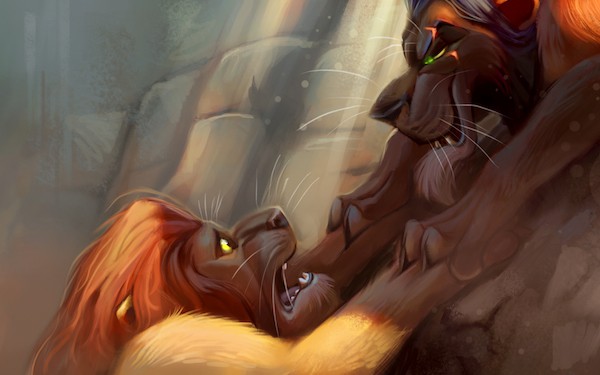 Not only that, but Scar also manipulates Simba into believing that it was him (Simba) who is responsible for his father's death. Saddened by this, Simba flees into exile.
During his exile period, he met Timon and Pumbaa and mature with them.
Later on, he also met his best friend & future wife, Nala, and his shaman, Rafiki, who gave him a positive and valuable perspective about life.
Thus, Simba realized that how he was manipulated by Scar and he returned to dethrone his uncle Scar and become the rightful king in the "Circle of Life".
Well, this is just the summary of the "The Lion King" movie released in 1994.
After this, its sequel, "The Lion King II: Simba's Pride", and the prequel/parallel, "The Lion King 1½" were also released in 1998 and 2004 respectively.
The Lion King is one of the best-animated movies ever made. It has everything that you need in a movie. Apart from this, it is also a very inspiring movie with a lot of life lessons that will help you to overcome many problems in your life.
In 2019, a computer-animated remake of the movie "Lion King" has been released which is made using photorealistic technology. The film is technically brilliant with stunning visual effects but this is also the negative point of the movie.
Since animals look so real that there is nothing much you can do with their facial expressions. Due to this, the movie though visually stunning is unable to create the same emotional impact on the audience that the original one had.
Fun Facts:
#1: "The Lion King" is the highest-grossing traditionally animated film of all times.
#2: Interestingly it is also the best selling film in the USA across all home video formats.
#3: The CGI remake of the film with the same name is released on July 19, 2019, in the USA. This film is directed by Jon Favreau. He has also directed movies like Iron Man (2008), Iron Man 2 (2010) and The Jungle Book (2016).
Here are some of the best "The Lion King" quotes that are witty, funny and at the same time, very inspiring and motivating. These quotes include quotes from all the three Lion King movies. Also, some of the lines are taken from the songs in the movie. So watch out for that!
55 Lion King Quotes That Will Change Your Life
Mufasa Lion King Quotes:
1.) "Remember who you are."
2.) "I'm only brave when I have to be. Being brave doesn't mean you go looking for trouble."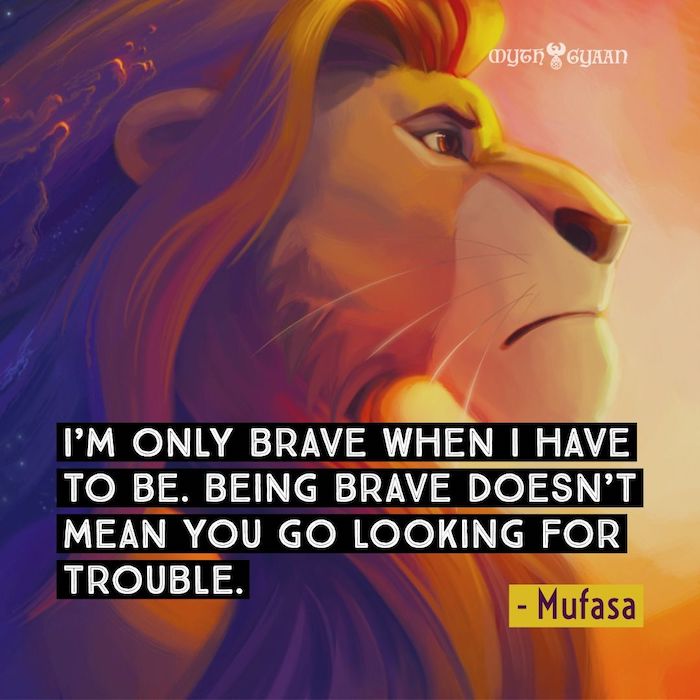 3.) "Everything you see exists together in a delicate balance. As king, you need to understand that balance and respect all the creatures, from the crawling ant to the leaping antelope."
4.) "When we die, our bodies become the grass, and the antelope eat the grass. And so, we are all connected in the great Circle of Life."
5.) "There's more to being a king than getting your way all the time."
6.) "A king's time as ruler rises and falls like the sun. One day, Simba, the sun will set on my time here, and will rise with you as the new king."
7.) "Look Simba, everything the light touches is our kingdom."
8.) "Believe in yourself and there will come a day when others will have no choice but to believe with you."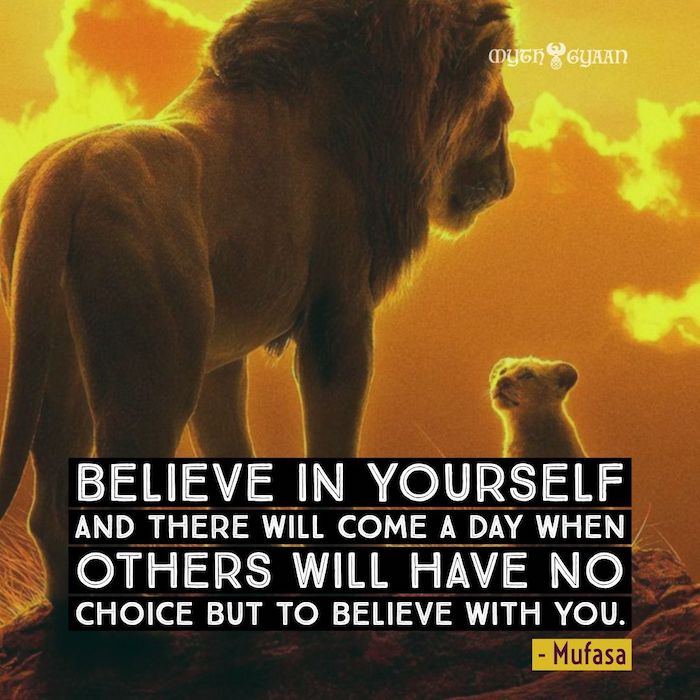 9.) "Look at the stars. The great kings of the past look down on us from stars. Whenever you feel alone, just remember that those kings will always be there to guide you, and so will I."
10.) "Simba you have forgotten me. You have forgotten who you are and so forgotten me. Look inside yourself Simba. You are more than what you have become. You must take your place in the circle of life."
11.) "Remember who you are. You are my son and the one true king."
Rafiki Lion King Quotes:
12.) "It doesn't matter. It's in the past."
13.) "The past can hurt. But from the way I see it, you can either run from it or learn from it."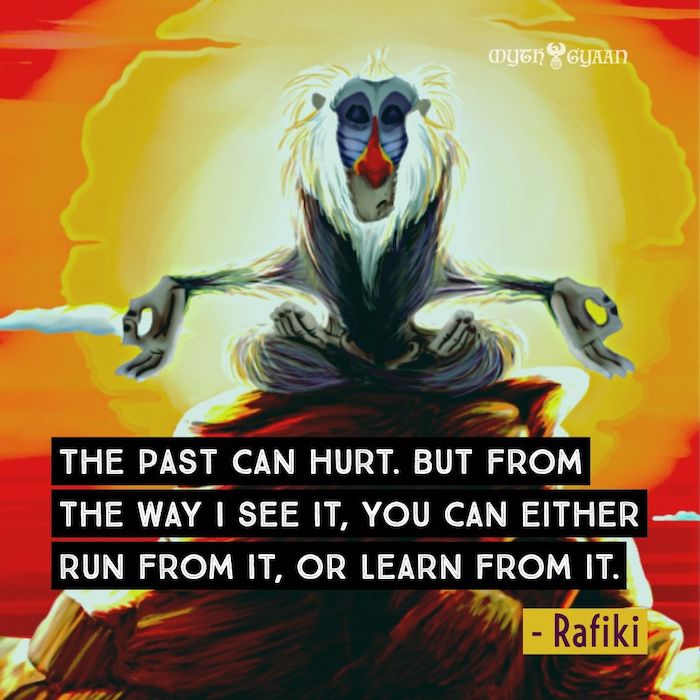 14.) "Change is good."
15.) "It's the Circle of Life and it moves us all, through despair and hope, through faith and love, 'til we find our place on the path unwinding."
16.)
Rafiki: "Correction I know your father… he's alive and I'll show him to you. You follow old Rafiki. He knows the way. Come on! Look down here.
Simba: "That's not my father. That's just my reflection."
Rafiki: "No. Look harder. You see? He lives in you."
17.) "Look beyond what you see."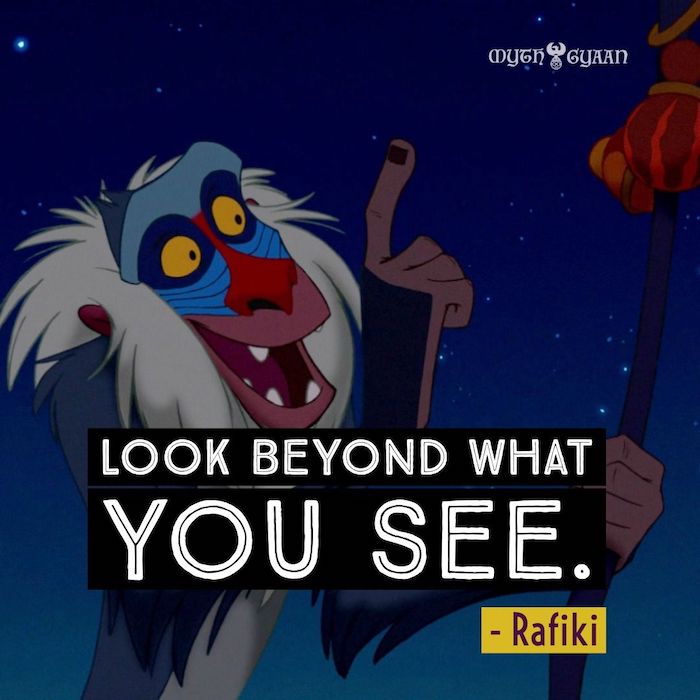 18.) "You don't even know who you are."
19.) "The king has returned."
20.) "Any story worth telling is worth telling twice."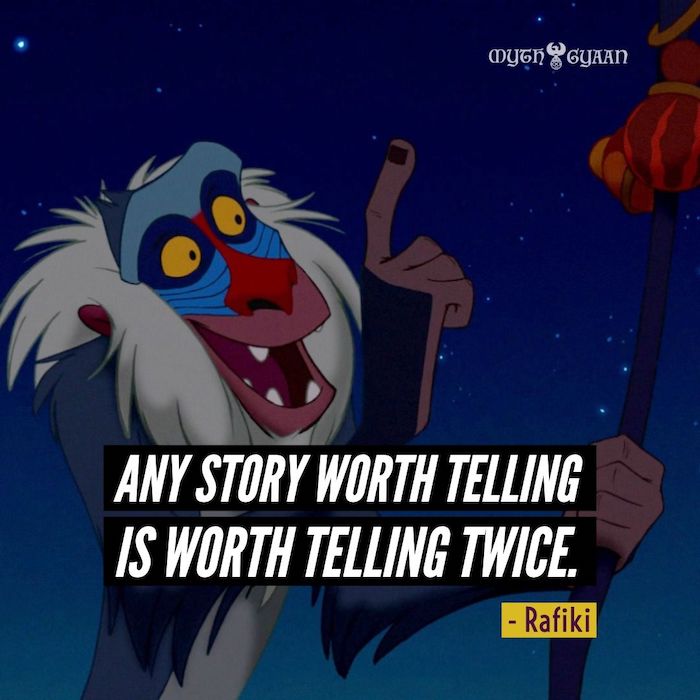 Simba Lion King Quotes:
21.) "You can't change the past."
22.) "Danger? Hah! I walk on the wild side. I laugh in the face of danger."
23.) "Well, somebody once told me that the great kings of the past are up there, watching over us."
24.) "I know what I have to do, but going back means I will have to face my past. I've been running from it for so long."
25.) "As you go through life, you will see that there is so much that we don't understand. And the only thing we know is things don't always go the way we plan."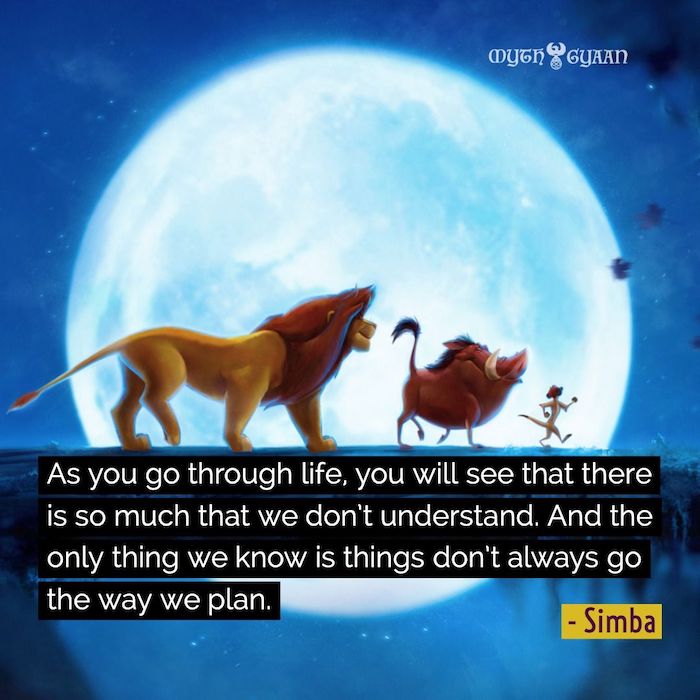 26.) "Look, sometimes, bad things happen."
27.) "Run. Run away Scar and never return."
28.) "Sometimes, what's left behind can grow better than the generation before, if given the chance."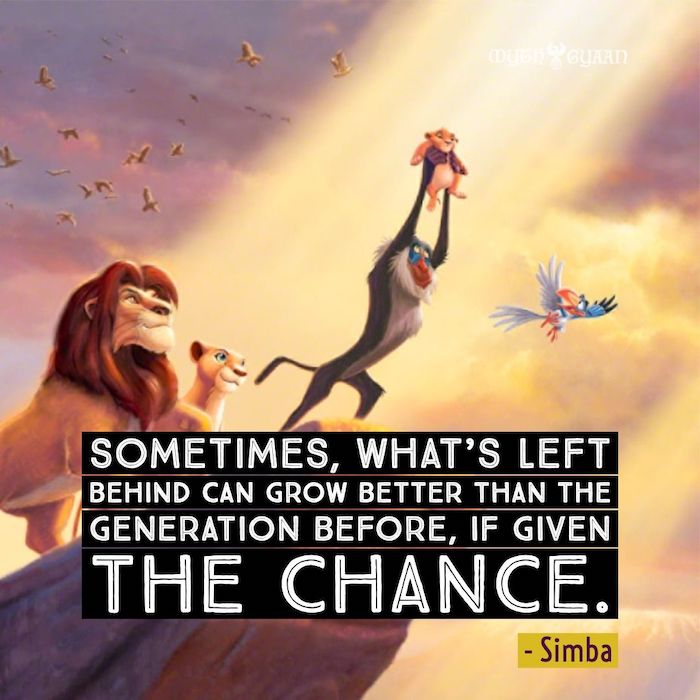 29.) "Love will find a way, anywhere we go. We're home if we are there together."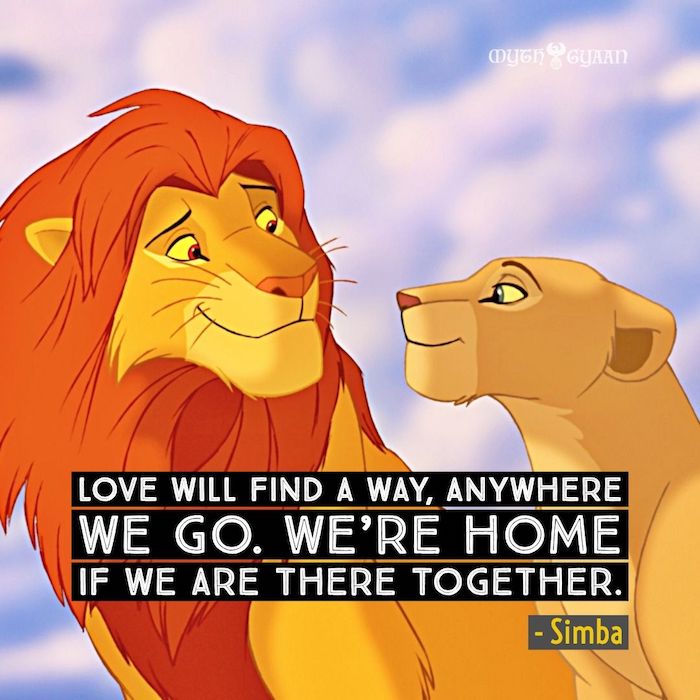 Zazu Lion King Quotes:
30.) "There's one in every family, two in mine, actually and they always manage to ruin special occasions."
31.) "Nobody knows the trouble I've seen. Nobody knows my sorrow."
32.) "Wrong! The only checking out you will do is to check out of here."
33.) "Oh, young master (Simba), you will be king. Then you can chase those slobbering, mangy, stupid poachers from dawn until dusk."
Nala Lion King Quotes:
34.) "Why won't he be the king. I know he is, the king I see inside?"
35.) "Because it's your responsibility."
– Nala to Simba
36.) "You're our only hope."
– Nala to Simba
37.) "My Simba. You want so much to walk the path expected of you."
Scar Lion King Quotes:
38.) "Life's not fair, is it?"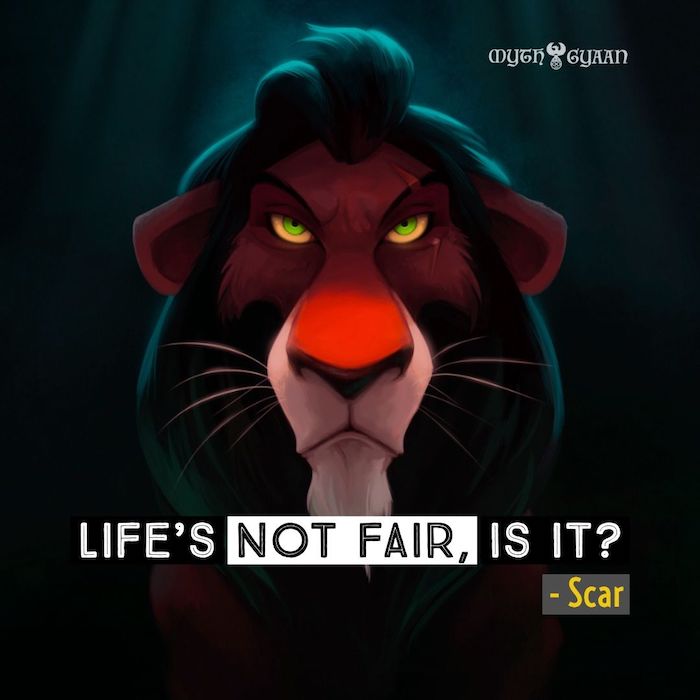 39.) "Long live the king."
40.) "Truth is in the eye of the beholder."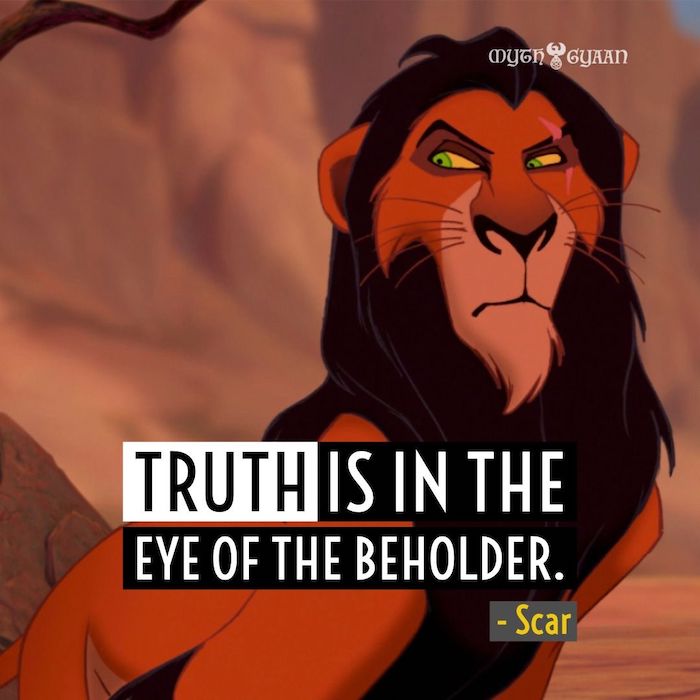 41.) "Out of the ashes of this tragedy, we shall rise to greet the dawning of a new era."
42.) "Simba, it's to die for."
43.) "Run. Run away Simba and never return."
44.) "Stick with me and you will never go hungry again."
– Scar to three spotted hyenas.
Timon Lion King Quotes:
45.) "You got to put your past behind you. Look kid, bad things happen, and you can't do anything about it, right?"
– Timon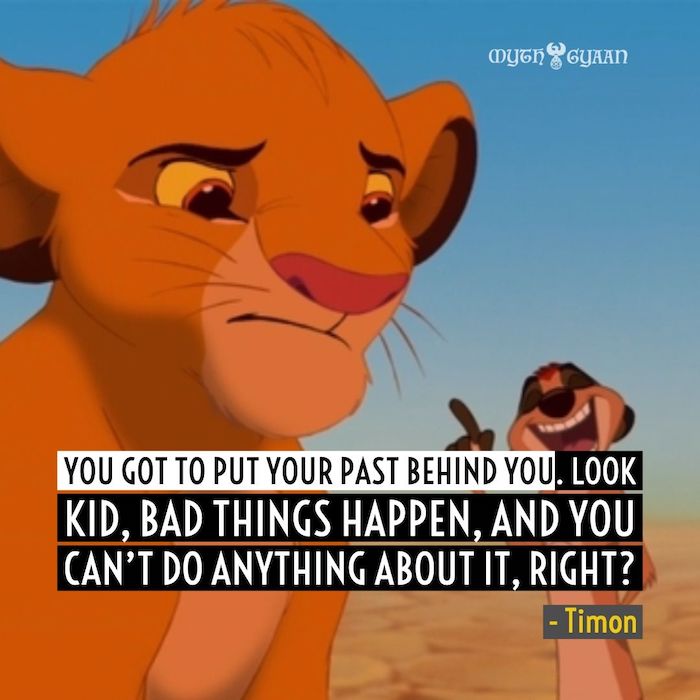 46.) "When the world turns its back on you, you turn your back on the world."
– Timon
47.) "Hakuna Matata!" (It means no worries).
– Timon

48.) "When the going gets tough, the tough get going."
– Timon
49.)
Timon: "Hey Pumbaa, what do you call a hyena with half a brain?"
Pumbaa: [laughs] "Beats me, Timon. What?"
Timon: "GIFTED!"
50.) "Friends stick together to the end."
– Timon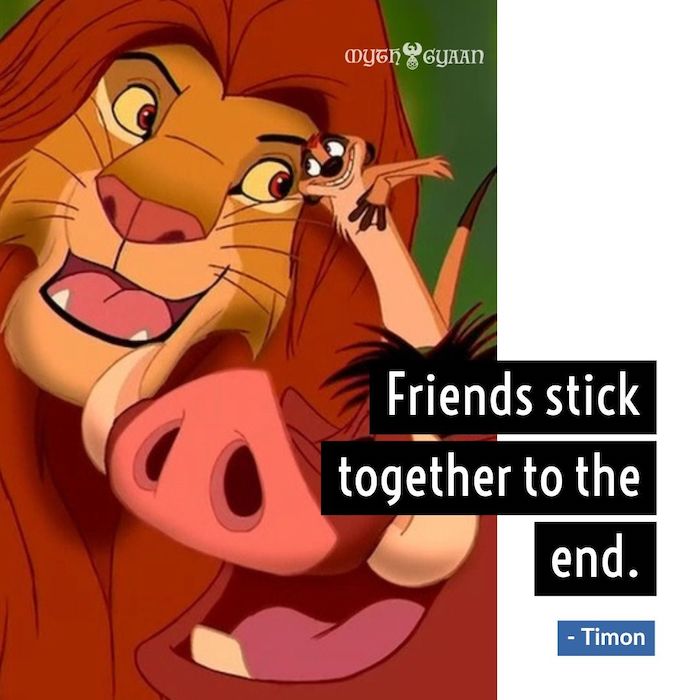 51.) "When the student is ready, the teacher appears."
– Pumbaa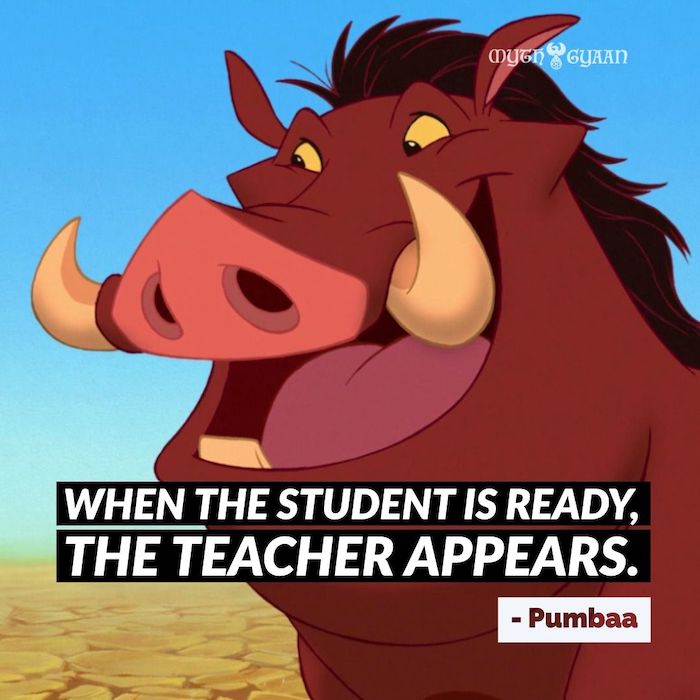 52.) "After a long day of doing nothing, it's good to kick back."
– Pumbaa
Shenzi, Banzai and Ed Lion King Quotes:
53.)
Banzai: "Oh, Scar. It's just you."
Shenzi: "We were afraid it was somebody important."
54.) Shenzi: "Ooh, I like that. He's not king but he's still so proper."
Zira Lion King Quotes:
55.) "If you will not fight, then you will die as well."
Which ones are your favorites Lion King Quotes? Please tell me in the comment section below. Also, if you like this article, then please share it on your social media (Facebook, WhatsApp, Twitter, etc).
Read More: