15 Thought-Provoking Doctor Strange Quotes & Dialogues. Doctor Strange (2016), directed by Scott Derrickson, is an American Superhero based on the Marvel character of the same name. It stars Benedict Cumberbatch as Doctor Strange, Chiwetel Ejiofor as Karl Mordo, Benedict Wong as Wong, Tilda Swinton as the Ancient One, and Mads Mikkelsen as Kaecilius among others.
Doctor Strange is different from other Marvel movies in every aspect, be it the storyline, philosophy, spirituality, characters, etc. It is not just a superhero movie; it is much more than that.
It explores the concept of life and death, time, space, and multiple universes which are visible in Doctor Strange Quotes given below. From the chakras to mandalas, Doctor Strange is hugely inspired by Indian philosophy.
Apart from its philosophy, the VFX of the film is stunning. It is one of the best VFX that I have ever experienced in my life. That's why the film gets an Academy Award nomination in the Best Visual Effects category.
Doctor Strange aka Benedict Cumberbatch is a rich, successful, famous but arrogant neurosurgeon who is always concerned about his image. That's why he takes up the most challenging and complicated cases, which made him more famous.
But one day, due to a car accident, both his hands become useful. He spends all his money in the treatment, but all efforts go in vain. Strange learned about a person with paraplegia who mysteriously regained use of his legs. He directs Strange to Kamar-Taj from where he gets his treatment. Now what happens next, you have to watch the movie.
Recently, the sequel of "Doctor Strange" (2016) is announced and will be titled "Doctor Strange in the Multiverse of Madness" (2021). Benedict Cumberbatch will be joined by a fellow Avenger, Scalet Witch played by Elizabeth Olsen in the sequel. How awesome is this?
I am super excited about this. Are you excited for this one too? Please let me know in the comments section.
Here are 15 Incredible Doctor Strange Quotes and Dialogues from the movie Doctor Strange (2016):
#1. Forget everything that you think you know.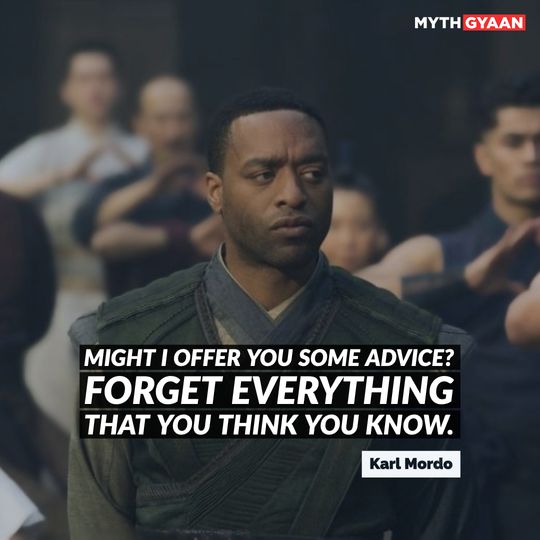 This is absolutely true. We cannot learn something new until and unless we acknowledge the fact that we don't know everything.
We have to be open to the possibility that things may be different to how we think they are. That we know nothing about self or reality in which we exist.
#2. Do not reject the possibility.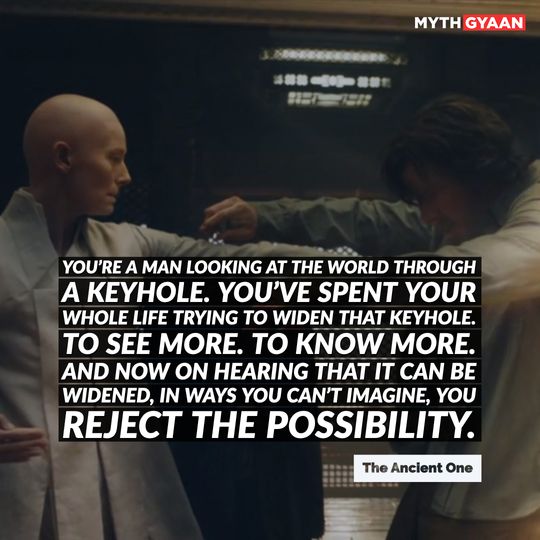 If you want to learn something new, then you have to widen your horizon. Doctor Strange does not believe in mysticism at all. When he reaches Kamar-Taj and asks The Ancient One that how she is going to heal him, she said using mysticism.
He does not believe in these things at all. Then Ancient One showed Strange her powers by separating his soul from his body. She told him that he always wanted to know more about himself, about this universe, but when he is getting that opportunity, he rejects the possibility.
#3. Who are you in this vast multiverse, Mr. Strange?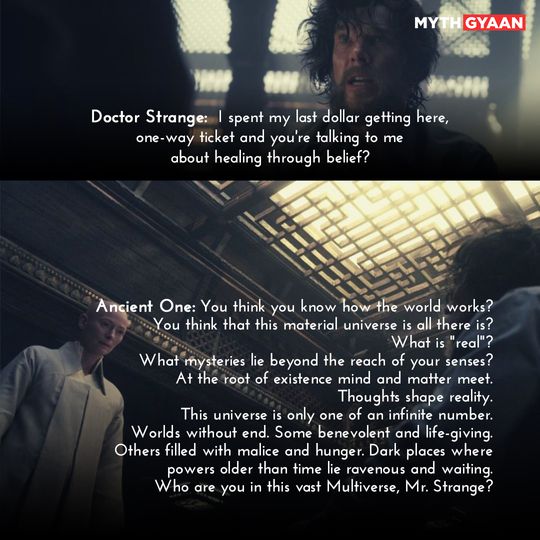 #4. We never lose our demons. We only learn to live above them.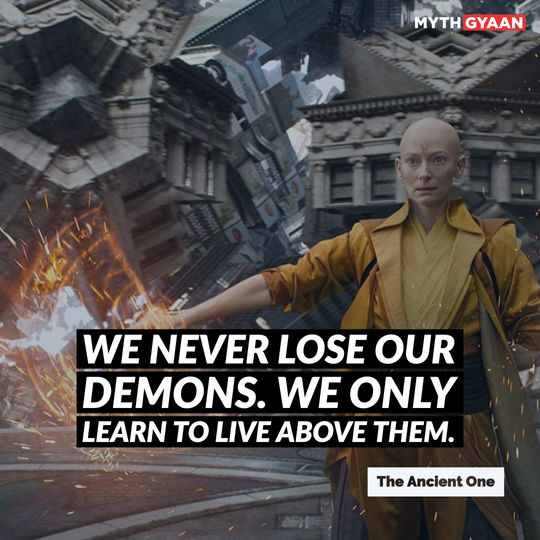 #5. Study and practice.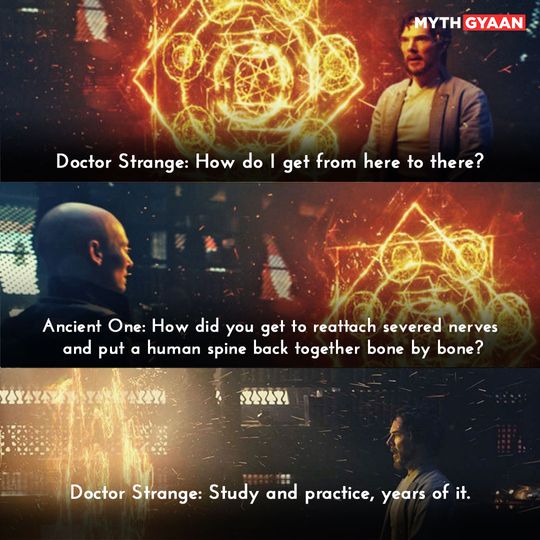 When Strange asks Ancient One that how he can become a master sorcerer like her, she asks him about how he became a neurosurgeon? Then he said, "Study and practice, years of it."
This is true for all of us. It takes years of hard work and practice to master something.
#6. Focus. Visualize. See the destination in your mind. Imagine every detail.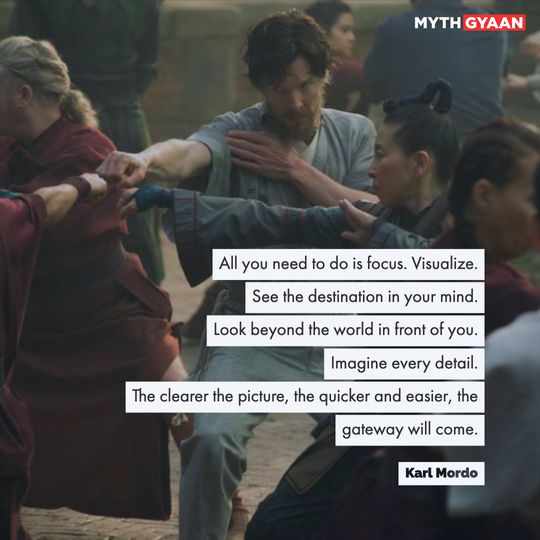 #7. You cannot beat a river into submission. You have to surrender to its current and use its power as your own.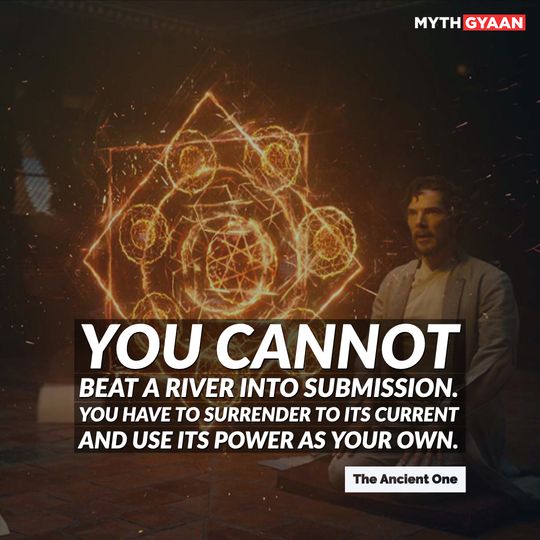 #8. Surrender. Silence your ego and your power will rise.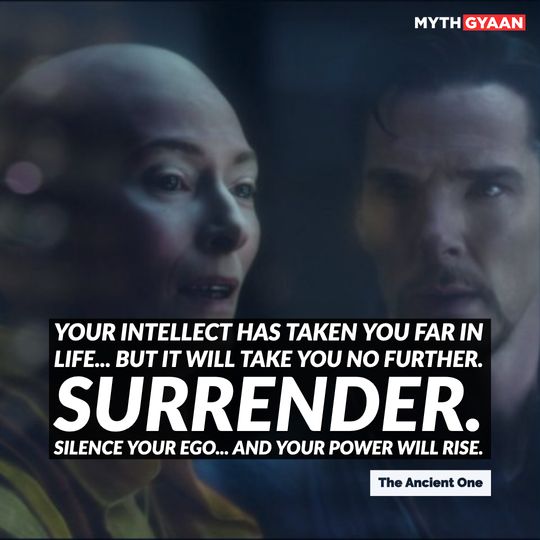 This is so true. To learn something, you have to silence your ego, your arrogance that acts as a barrier.
#9. Trust your teacher and don't lose your way.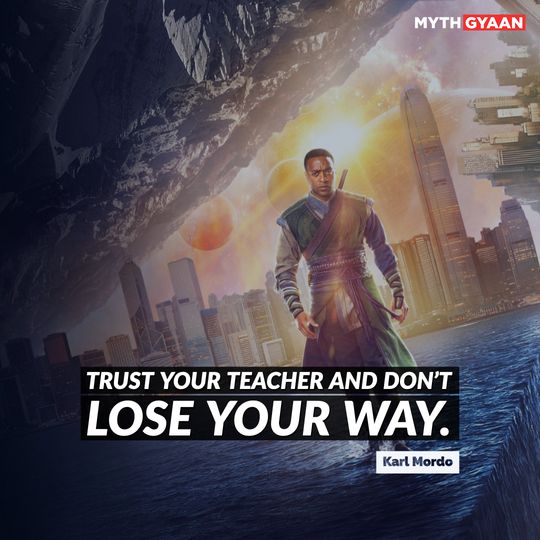 #10. Fight like your life depended on it. Because one day it may.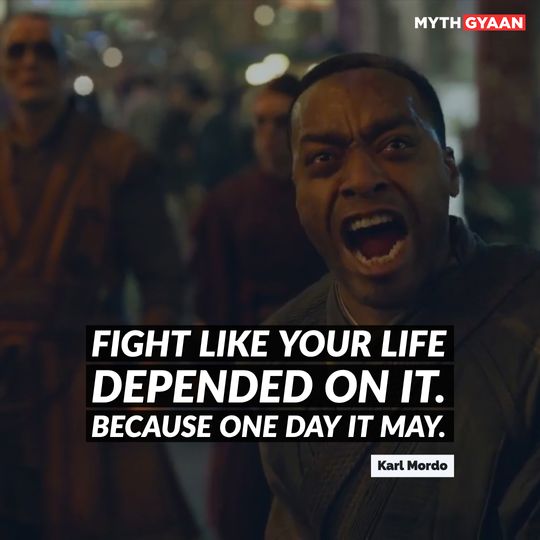 #11. It's not about you.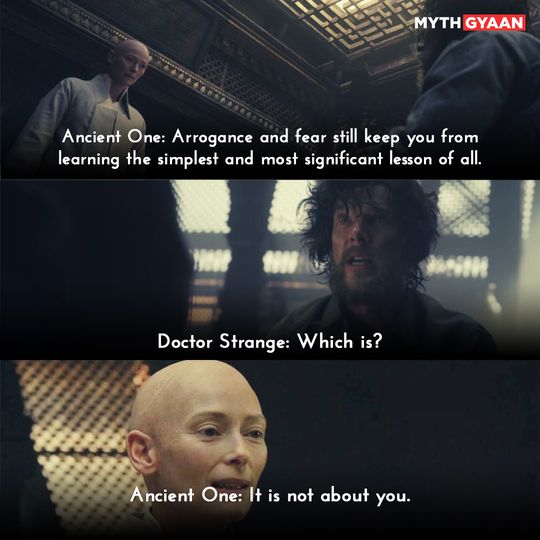 #12. Sometimes one must break the rules in order to serve the greater good.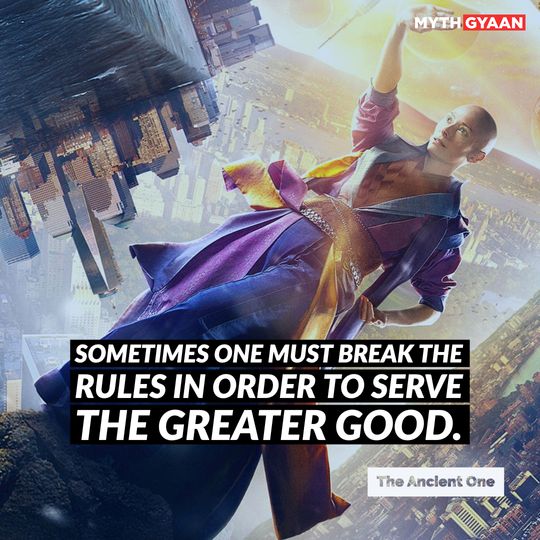 #13. We don't get to choose our time. Death is what gives life meaning. To know your days are numbered. Your time is short.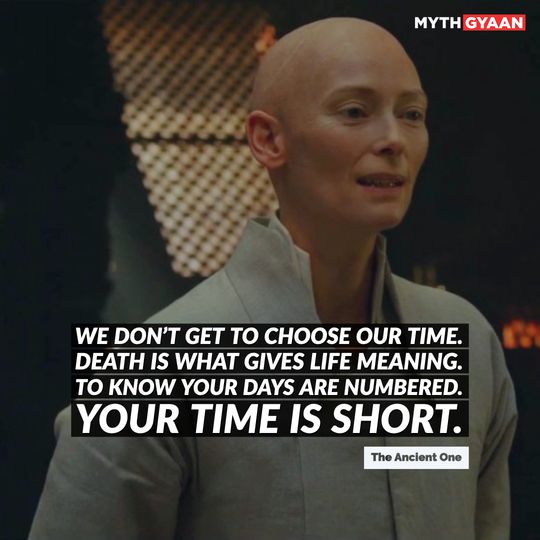 Death is inevitable. Most of us live in our own fancy world, thinking that we will live forever on this planet, which is not true. This is the reason we waste our time doing unnecessary things. But once we realize that our time is limited and we are going to die one day, do you think we will ever waste our precious time?
#14. Choose your weapon wisely.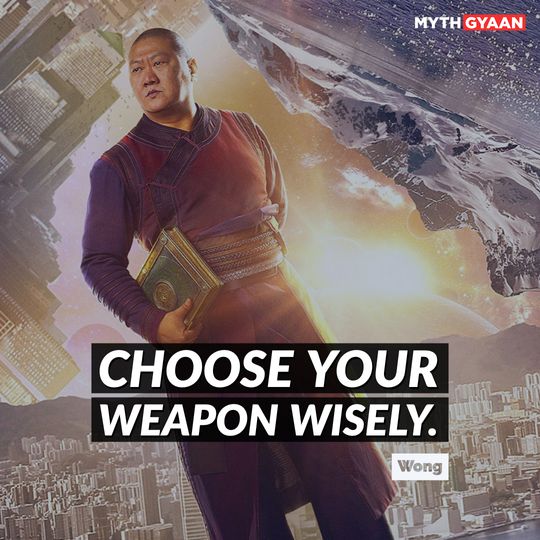 #15. I can lose again and again, forever.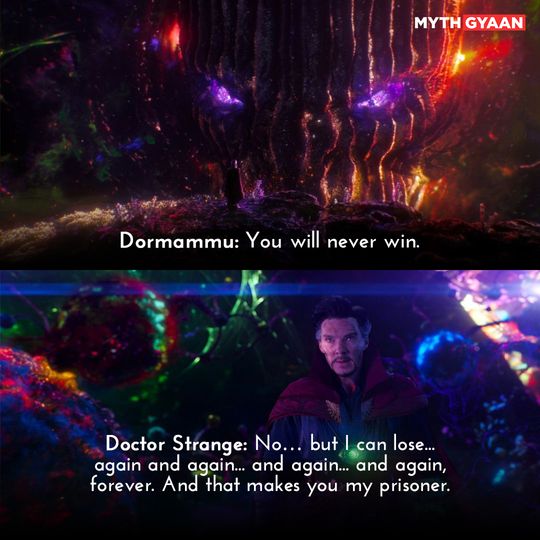 If you like our list of Doctor Strange Quotes, then share it with your friends on Whatsapp Groups and Facebook.
Related Posts: