Shakuntala Devi, also known as the "Human-Computer" is an Indian author, mental calculator, and astrologer. In this article, we will discuss in brief her life and her achievements due to her extraordinary talent.
But before proceeding, let me ask you a question.
Can you calculate this number,
7,686,369,774,870 × 2,465,099,745,779
*without* using a calculator?
Well, I don't know about you, but certainly, I can't.
But what if I tell you, that Shakuntala Devi has calculated this multiplication of two 13 digits numbers without using a calculator in just 28 seconds.
Shakuntala Devi – Birth and Early Life
She was born on November 4, 1929, in Bangalore, India. At that time India was under British rule.
Apart from being born in an orthodox Kannada Brahmin family, her father rebelled to become a circus artist rather than a temple priest.
One day, when she was about 3 years old, he was teaching her a card trick.
During this, he discovers his daughter's extraordinary ability to memorize numbers. Because of this, he left the circus and started doing roadshows displaying her daughter's ability to calculate and memorize numbers.
Shakuntala Devi has no formal education in Mathematics. In spite of this, she shocked everyone with her abilities.
At the age of 6, she displayed her arithmetic abilities at the University of Mysore in-front of a large gathering of students and professors.
Shakuntala Devi – Achievements
In 1944, she moved to London with her father.
As her popularity rises, she traveled across the world demonstrating her extraordinary talent including the Europe tour in 1950.
23rd Root of 201-digit number: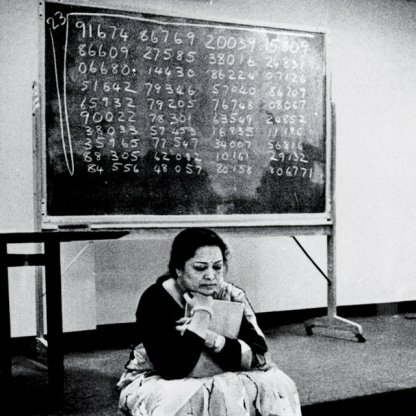 In 1977, she calculated the 23rd root of a 201-digit number in 50 seconds at Southern Methodist University in Texas, USA. Her answer, 546,372,891 was verified by the US Bureau of Standards using the UNIVAC 1101 computer.
The 23 digit number was: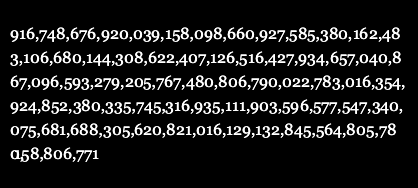 And the answer is: 546,372,891
Multiplication of two 13-digit numbers:
On 18 June 1980, at Imperial College of London, she calculated the multiplication of two 13 digit numbers,
7,686,369,774,870 × 2,465,099,745,779
randomly given to her by the Computer Department of the college in just 28 seconds and created history in-front of nearly 2000 people who witnessed this extraordinary event.
This was her answer: 18,947,668,177,995,426,462,773,730
Honestly, I actually don't know how to even read this mammoth number.
This event was witnessed by the Guinness Book of World Records and she gets her name registered in the 1982 edition of The Guinness Book of World Records.
The writer of the book, "The Great Mental Calculators", Steven Smith said, "the result is so far superior to anything previously reported that it can only be described as unbelievable".
In 1988, she was invited by Arthur Jensen as he wanted to study her abilities. He was a professor of psychology at the University of California, Berkeley.
Jensen tested her on many large calculations including the cube root of 61,629,875 and the seventh root of 170,859,375.
He was shocked, as she was able to provide the solution to both the problems even before he could copy them down in his notebook.
Shakuntala Devi – The Author
Apart from being the human-computer, she was also an astrologer and author of several books including the world-famous book, "Figuring: the Joy of Numbers" in which she shares some of the methods of mental calculations.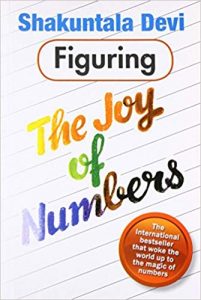 In 1977, she wrote "The World of Homosexuals", which is considered to be the first study of homosexuality in India.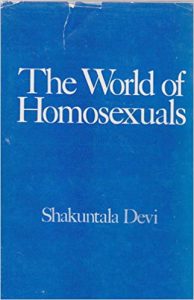 Her marriage to a homosexual man increases her desire to look at homosexuality more closely and understand it. She divorced her husband in 1979, who was an officer in the Indian Administrative Services.
Shakuntala Devi in 1980 Lok Sabha Elections
In 1980, she also contested the Lok Sabha elections as an independent from Medak, located in the present-day state of Telangana, India.
She stood against Indira Gandhi saying she wanted to "defend the people of Medak from being fooled by Mrs. Gandhi".
Her Death
In April 2013, she was admitted to a hospital in Bengaluru with respiratory problems. After two weeks she died in the hospital on 21 April 2013 at the age of 83 years.
On her 84th birthday, on 4 November 2013, she was honored with a Google Doodle by Google.

Conclusion
A fun fact about her is that she actually dislikes being called a "Human-Computer".
She always believed that the human brain is far more superior to any computer.
Shakuntala Devi has inspired many young minds during her lifetime to discover the world of mathematics and will continue to inspire us.
Tell me in the comments section whether you like mathematics or not. Also if you like this article, then please share it on your social media (Facebook, WhatsApp, Twitter, etc), so that more and more people can know about this mental genius and gets inspired.
Sources:
Read More: