Is Cannibalism Legal in the US: Cannibalism, the act of consuming human flesh or blood, has long been a taboo subject in our society. However, the legal consequences surrounding this practice might surprise you. In this article, we will explore whether cannibalism is illegal in the US and tackle some of its ethical and moral considerations. As it turns out, with 49 states lacking specific laws against cannibalism and no federal law prohibiting it outright, the answer may be more complex than you'd think.
Key Takeaways
Cannibalism is generally not illegal under federal law in the US, but several related offenses ensure that it remains functionally illegal throughout most of the country. Only one state, Idaho, explicitly prohibits cannibalism.
The legal implications associated with cannibalistic behavior could lead to criminal charges under certain circumstances such as murder or corpse desecration laws. Cannibalism with consent remains a grey area and can still be deemed guilty of murder under common law in some states.
Ethical considerations must also be addressed when discussing this practice since cultural taboos surrounding cannibalism are deeply rooted across various societies worldwide. Medical professionals have raised concerns about potential health risks linked with human flesh consumption while others argue for human rights and cultural norms' preservation.
Understanding The Laws On Cannibalism In The United States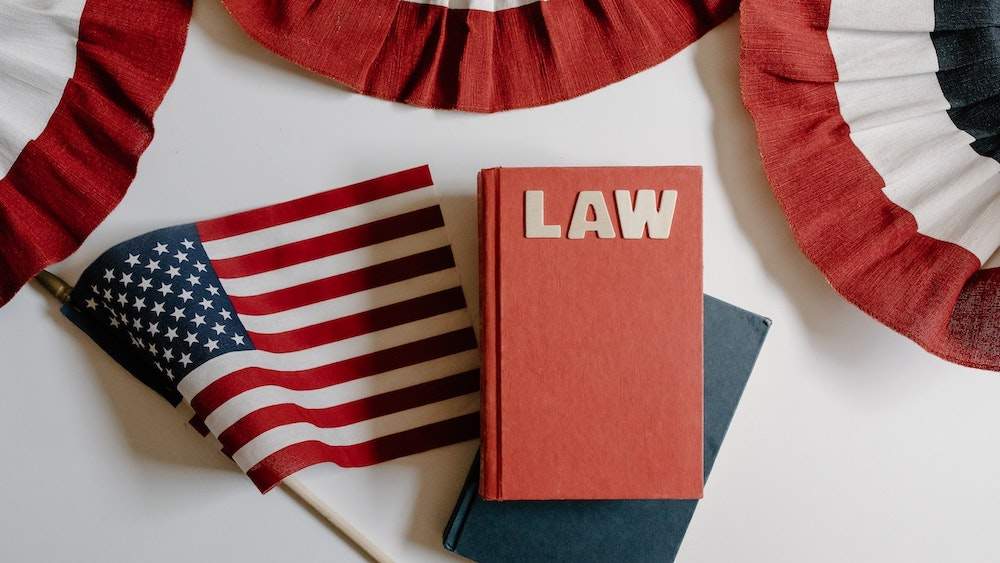 In the US, cannibalism is generally not illegal according to federal law, but it remains a criminal offense under Idaho law.
Historical And Cultural Taboos
Cannibalism has long been regarded as one of society's most horrifying taboos, with historical and cultural factors playing a significant role in shaping our collective disgust toward this practice.
Throughout history, various cultures and societies have deemed the act of consuming another human's body matter to be an ultimate violation of human rights and dignity.
In some cases, however, cannibalism has been practiced within specific communities or during extreme situations as part of their unique cultural norms. For example, certain tribal groups in Papua New Guinea were known to engage in ritualistic cannibalism for spiritual purposes or as a form of warfare.
While such examples demonstrate that attitudes towards cannibalism have varied across different societies throughout time, it remains clear that contemporary western culture overwhelmingly views this practice as morally repugnant and abhorrent.
State And Federal Laws On Cannibalism
In the United States, cannibalism is not directly addressed in state and federal laws, but several provisions indirectly make it illegal. Here are some pertinent details related to these laws:
Most states criminalize the act of murder, which typically results from the process of obtaining human flesh for consumption.
Desecration or mutilation of a corpse is prohibited in many jurisdictions, barring individuals from legally consuming human remains.
Kidnapping and false imprisonment charges could be applied if someone were to hold another person against their will with the intention of committing cannibalism.
If consumption takes place following a victim's death, charges like negligent endangerment or manslaughter might come into play.
In some cases, cannibalistic acts could be considered "outrageous" or "shockingly atrocious," leading to additional punishment under existing criminal statutes.
Idaho is one state that has a specific law against cannibalism, making it illegal to willfully ingest human flesh or blood under any circumstances except in situations of extreme necessity as a lifesaving measure.
Federal laws do not directly address cannibalism; however, they do cover crimes committed across state lines or on federal property, which could include acts of cannibalism.
Overall, while no explicit law against anthropophagy exists at the federal level and only one state addresses it explicitly (Idaho), various other offenses associated with cannibalistic behavior ensure that it remains functionally illegal throughout the United States.
Idaho's Specific Law Against Cannibalism
In the United States, Idaho stands out as the only state with explicit legislation against cannibalism. Section 18-5003 of the Idaho State Legislature defines cannibalism as "the nonconsensual consumption of another human being's flesh or blood" and categorizes it as a felony crime punishable by up to fourteen years in prison.
This unique law was enacted in 1990, primarily spurred by fears surrounding ritualistic practices and disturbing cases of cannibalism that emerged from other parts of the world.
Although no high-profile instances have occurred within Idaho since then, its specific prohibition serves both to address public concerns about taboo practices and establish clear legal penalties for those who might engage in them.
Cannibalism With Consent: Is It Legal In US?
Cannibalism with consent is not explicitly illegal in the US, although it could still lead to criminal charges under certain circumstances.
Legal Implications Of Cannibalism With Consent
Cannibalism is not illegal per se in the US, but there are legal implications associated with it that could lead to criminal charges. Cannibalism with consent is considered a crime against the person because of its nature and societal taboos surrounding it.
Even if individuals consume human flesh with consent, they can still be deemed guilty of murder under common law in some states.
A notorious case highlighting this dilemma occurred in Germany where a computer technician advertised online for someone who was willing to have their penis cut off and consumed together.
Although his victim willingly agreed, the court did not accept his defense of cannibalism by request because murder accompanied it.
Despite being legal elsewhere like Norway or Japan under certain conditions, cannibalism remains an ethically charged issue due to cultural differences and religious perspectives on bodily integrity.
Public Opinion On Cannibalism With Consent
Cannibalism with consent is a highly controversial topic that sparks strong reactions from people. While it is technically legal in the United States, many individuals argue that it goes against ethical and moral considerations.
However, others maintain that cannibalism represents an extreme form of behavior that raises serious questions about human rights and cultural norms. Medical professionals have raised concerns about the potential spread of prion diseases and other health risks associated with consuming human flesh.
Despite this controversy, there have been several instances where individuals have claimed to consume human flesh consensually without facing significant legal repercussions.
Nevertheless, even those who support such activities still consider them taboo due to their associations with violence and death.
Cases And Controversies On Cannibalism In The US
High-profile historical cases like the Donner Party and the Jeffrey Dahmer trial put cannibalism in the public eye, but recent controversies like the "Cannibal Cop" case have reignited discussions about what should happen when individuals are found to have planned or discussed acts of cannibalism.
High-profile Historical Cases
Cannibalism has been a taboo subject throughout history and there have been several high-profile historical cases in the United States. Some of these cases include:
The Donner Party: In 1846, a group of pioneers headed west to California but became trapped in the Sierra Nevada mountains due to heavy snow. As food supplies dwindled, some members of the group resorted to cannibalism to survive.
Albert Fish: Also known as the "Gray Man," Fish was a serial killer who was convicted of killing and eating children in the early 20th century.
Jeffrey Dahmer: One of America's most notorious serial killers, Dahmer was arrested in 1991 for murdering and dismembering at least 17 young men and boys. He also admitted to engaging in cannibalism with some of his victims.
Armin Meiwes: A German man who gained international notoriety for posting an online ad seeking someone willing to be eaten by him. He eventually found a willing participant, whom he killed and consumed over several months.
These cases highlight the morbid fascination that many people have with cannibalism and the deeply disturbing nature of such acts. While rare, they serve as a reminder that this taboo topic continues to fascinate people around the world, despite its repulsive nature.
Recent Cases And Controversies
In recent years, there have been several highly publicized cases and controversies related to cannibalism in the United States. These include:
The case of Joseph Oberhansley, who was charged with murder and cannibalism in 2014 after allegedly killing his girlfriend and eating parts of her body.
In 2016, a South Carolina man named Austin Harrouff allegedly killed a couple before biting off pieces of their faces.
The Netflix show "Santa Clarita Diet" sparked controversy in 2017 for its depiction of a suburban woman who becomes a zombie and starts eating human flesh.
The case of Armin Meiwes, a German man who met another man online and then killed and ate him in 2001, gained international attention and led to debates about internet forums where people discuss their fantasies about cannibalism.
In 2020, the case of the "Dark Web Cannibal," mentioned above, brought renewed attention to the issue of cannibalism on the internet and the potential dangers posed by online forums for people with violent fetishes.
Overall, these cases demonstrate that while there may not be specific laws against cannibalism in the United States, individuals who engage in this taboo practice can face criminal charges for other related offenses such as murder or desecration of human remains.
Ethical And Moral Considerations Of Cannibalism In The United States
Cannibalism raises ethical and moral dilemmas in the United States, with considerations on medical and ethical implications, as well as cultural and religious beliefs.
Medical And Ethical Considerations
In addition to the legal implications of cannibalism, there are also significant medical and ethical considerations. Consuming human flesh can lead to various diseases caused by prions, viruses, or bacteria.
Beyond the potential health risks, there are also ethical concerns around consent and autonomy. Cannibalism without consent is clearly a violation of human rights and moral codes.
However, even with informed consent between adults capable of making their own decisions, many people strongly object to consuming human flesh based on cultural or religious beliefs or simply out of aversion to the idea itself.
In conclusion, while cannibalism may not be illegal in the United States under certain circumstances, it remains a highly controversial topic with significant medical and ethical considerations at play.
Cultural And Religious Beliefs
Cultural and religious beliefs play a crucial role in shaping attitudes towards cannibalism. In some societies, especially in traditional cultures, it is seen as an acceptable practice that serves specific purposes or rituals.
However, there are also cultures where cannibalism is taboo and considered morally reprehensible. For example, Christianity forbids any form of human consumption because it goes against the religious doctrine that humans are created in God's image.
Despite these varied cultural expressions towards cannibalism worldwide, US law does not distinguish between cultural relativisms on this matter.
The Future Of US Law On Cannibalism
As societal attitudes toward cannibalism evolve, some experts predict possible changes in US laws on the subject.
Possible Changes And Updates
There is no indication of any imminent changes or updates to US law regarding cannibalism. However, the following possibilities have been discussed:
More states may enact specific laws against cannibalism.
The federal government may consider enacting a nationwide ban on cannibalism.
Cannibalism with consent may be re-examined and possibly legalized in certain circumstances.
Legal experts and policymakers may further explore the ethical and moral considerations of cannibalism in the United States.
Implications And Impact
The absence of a federal law against cannibalism raises questions about its implications and impact. While it is still considered taboo in societies, the legality of consuming human flesh could lead to a rise in cases that involve violent acts committed by individuals with a desire to consume human flesh.
Furthermore, there are ethical concerns that arise from allowing consensual cannibalism. The consumption of human flesh poses serious health risks due to the potential spread of illnesses and disease through cross-contamination.
As society evolves and shifts towards more progressive views on taboo subjects like this one, certain laws may also change accordingly.
Conclusion: Is Cannibalism Legal In The US? The Surprising Answer
In conclusion, cannibalism is a taboo subject that often elicits strong emotional responses. However, despite its gruesome nature, the legality of cannibalism in the US is surprising.
While Idaho has specific laws defining and punishing this act, it remains technically legal to eat human flesh and drink blood in most other states. Cannibalism with consent remains a grey area as there are no federal laws prohibiting it but may violate various state statutes.
While ethical and moral considerations must be taken into account regarding this practice, present day cases of cannibalism are relatively rare in America.
It's clear that more research needs to be done on this topic so that the legal implications can be understood better.
Interesting Facts About Cannibalism
1. In 49 states of the US, it is theoretically legal to eat human flesh and drink human blood without facing legal consequences.
2. Cannibalism is not illegal in the US, according to May 2022 reports.
3. Idaho is the only state with a specific law defining and punishing cannibalism.
4. There are no federal laws in the USA specifically prohibiting cannibalism.
5. In Europe, cannibalism is illegal.
6. Cannibalism is not technically illegal in the United States if it is done with consent.
FAQs on "Is Cannibalism Legal In The US?":
1. Is cannibalism legal in the US?
No, cannibalism is illegal in all 50 states of the US as it involves consuming human flesh which is considered a heinous and barbaric act that goes against ethical and moral norms.
2. What are the penalties for committing cannibalism in the US?
The penalties for committing cannibalism depend on individual state law but typically include lengthy prison sentences or life imprisonment without parole along with hefty fines.
3. Are there any famous cases related to cannibalism?
Yes, a notable case is the 1884 English case Regina v. Dudley and Stephens, where necessity to survive was established not to be a legal defense for committing murder in a situation involving cannibalism.
4. Are there any exceptions where cannibalism can be legal or acceptable?
There are no known exceptions where cannibalism can be deemed legal or acceptable under any circumstances within the United States – including religious ritual practices or survival situations- due to its inherent risks to public safety, morality, and basic human values that uphold our society's laws and traditions.