I know it sounds ridiculous, absurd and funny at the same time that once two plane hijackers in India namely Bholanath Pandey and Devendra Pandey were rewarded UP Assembly Election tickets by a political party (Congress Party).
Yes, this is true.
The story goes back to 20 December 1978, when two friends Bholanath Pandey and Devendra Pandey hijacked Indian Airlines plane IC 410 from Lucknow to Delhi carrying 132 passengers.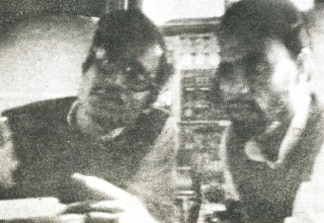 Bholanath Pandey belongs to Azamgarh district, and Devendra Pandey belongs to Ballia district of Uttar Pradesh. Both of them claimed to be the members of the Youth Congress.
They appeared to be armed and forced the aircraft to land in Varanasi. But later on, it was revealed that they were only carrying toy weapons.
But why did Bholanath & Devendra hijack the aircraft? 🤔
They hijacked the plane in response to the arrest of Mrs. Indira Gandhi and her son Sanjay Gandhi after the emergency in India.
Both were arrested on several charges including the allegations that she thought of killing all the opposition leaders in jail during the emergency in India.
"The Emergency" in India in brief: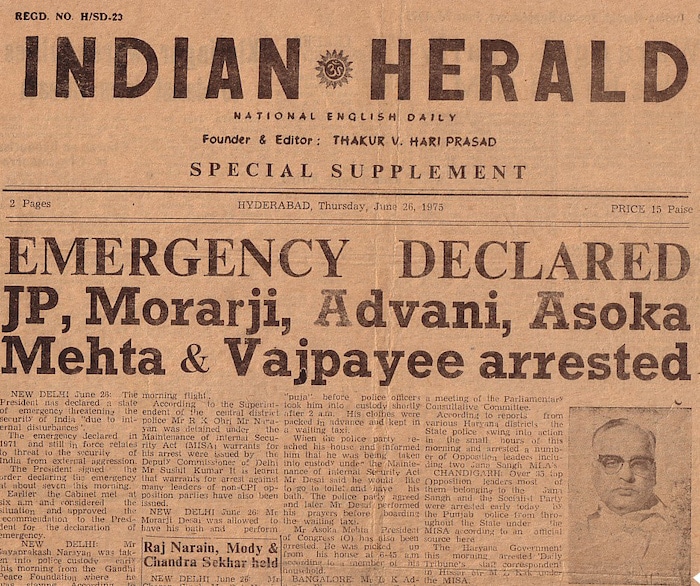 Now let me tell you in brief about "the Emergency" in India.
"The Emergency" is referred to the period of 21 months from 25 June 1975 to 21 March 1977, when Prime Minister Mrs. Indira Gandhi declared a state of emergency across the country due to alleged "internal disturbance."
The Emergency was officially issued by the then President of India, Fakhruddin Ali Ahmed under Article 352.
This gives Mrs. Gandhi, the authority to rule by decree under Article 352 of the Constitution of India.
It was the darkest period of Indian democracy where civil liberties were suspended, the press was censored, and political dissent was punished with imprisonment.
But the real reason behind "the Emergency" was the verdict of the 1975 case "Indira Gandhi vs. Raj Narain" or mainly known as "State of Uttar Pradesh vs. Raj Narain."
This case was heard by the Allahabad High Court, under which Indira Gandhi was found guilty of electoral malpractices.
She lost that case to Raj Narain. Her election victory in Rae Bareilly was declared "null and void" by the court, and she was barred from holding elected office for six years.
Back to Plane Hijacking: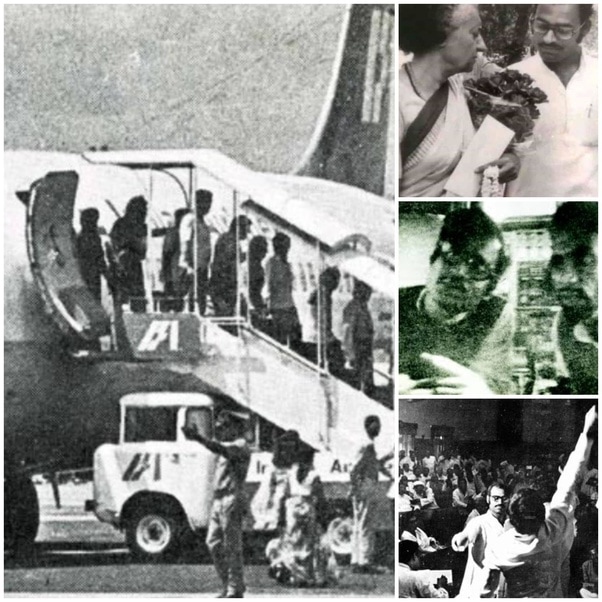 Demands of the hijackers:
Hijackers have two demands:
The release of Mrs. Indira Gandhi.
Withdrawal of all cases against her son Sanjay Gandhi.
After a few hours, the father of one of the hijackers arrived at the airport and talked to his son over the wireless.
After hearing the voice of his father, the two men surrendered themselves in front of the media to waiting authorities shouting pro Indira Gandhi slogans.
ALSO READ: 21 Unknown Facts About India that even Indians are unaware of
What happened to the hijackers:
This is the most shocking part of the story. You might be thinking that they were imprisoned for hijacking the plane, but surprisingly that is not what has happened.
Indira Gandhi was back in power in 1980 as the troubled coalition fell apart in just 3 years.
During her reign, the case against both of them was dropped and, they were rewarded with the tickets in the Uttar Pradesh Assembly Elections.
Surprisingly, both of them won the elections in 1980. Bholanath served as a Congress MLA from 1980 to 1985 while Devendra Pandey remained MLA for two consecutive terms.
Bholanath also contested Lok Sabha elections from Salempur in 1991,1996, 1999, 2004, 2009 and 2014 as a Congress candidate but remains unsuccessful. Apart from this, he also became the general secretary of the Youth Congress and secretary of Indian National Congress.
Devendra, on the other hand, serves as the general secretary of Congress in UP until recently. He hopes to get a ticket from Congress party to contest elections from the Sultanpur constituency.
Conclusion:
Anything and everything can happen in Indian Politics. Congress party has always put family and power over everything and will continue to do so.
If you reading this article till the end, that means that you have liked it also. Please write your views in the comment section below. If you have any suggestions for this article or for Mythgyaan in general, then please share it in the comments section.

Also share this article on your social media (WhatsApp, Facebook, etc) so that it can reach to as many people as it can.

References: