Derrick Todd Lee, infamously known as "The Baton Rouge Serial Killer", was a prolific serial murderer who terrified the Louisiana capital for over a decade.
Between 1992 and 2003, Lee murdered at least seven women in and around Baton Rouge, evading capture from authorities for years.
His gruesome killings coincided with those of another notorious Baton Rouge serial killer, Sean Vincent Gillis, creating a climate of fear across the city.
Lee's despicable acts earned him a reputation as one of the most infamous figures in Baton Rouge's history.
Derrick was sentenced to death by lethal injection for his crime, but he died of heart disease in 2016 before his execution.
In this article, we will delve in detail into his life, the murders he committed, and his eventual conviction.
Background of Baton Rouge Serial Killer Derrick Todd Lee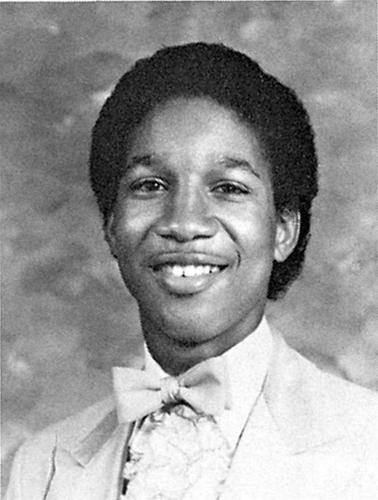 Derrick Todd Lee was born on November 5, 1968, in the small town of St. Francisville, Louisiana. From a young age, Lee faced substantial challenges and trauma.
As a child, he was severely physically abused by his stepfather while his mother failed to intervene.
Lee was diagnosed with learning disabilities, for which he was placed in special education classes throughout his schooling years.
The mental and physical abuse took its toll on Lee. Classmates bullied the struggling boy, calling him "ret*rded" and ostracizing him as an outcast.
The rejection and abuse caused Lee to harbor deep anger and resentment against those he perceived as persecuting him. This rage would later fuel his violent crimes.
As a teenager, Lee began acting out. At just 13 years old in 1981, he was arrested for burglarizing and vandalizing a local candy store. On the same day, he assaulted a woman in front of his mother.
Lee's troubles continued into adulthood. In 1985, he was arrested on suspicion of murder but released due to lack of evidence. In 1988, Lee married his wife Jacqueline but soon began abusing her as well.
Lee had other minor brushes with the law, but none hinted at the serial murder spree to come. With his chaotic upbringing and simmering fury, however, Lee was on a trajectory that would leave Baton Rouge gripped by fear.
Seven Murders By Derrick Todd Lee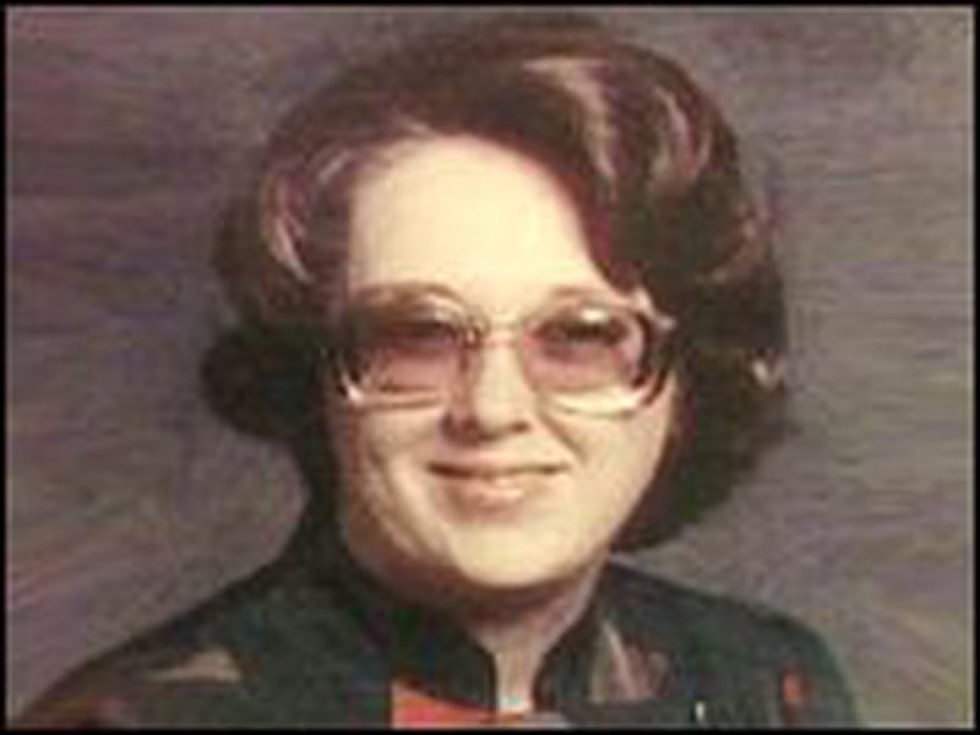 Lee embarked on a vicious killing spree that terrorized the Baton Rouge community between 1992 and 2003.
His first suspected victim was 41-year-old Connie Warner from Zachary, a local accountant found brutally murdered in 1992. However, a lack of DNA evidence left the case unsolved.
Lee's murders began in earnest in 1998 with the disappearance of 28-year-old Randi Mebruer. Mebruer vanished from her suburban home while her 3-year-old son slept nearby.
Investigators arriving at the scene found blood strewn throughout the house, but Mebruer's fate remained a mystery as her body was never recovered.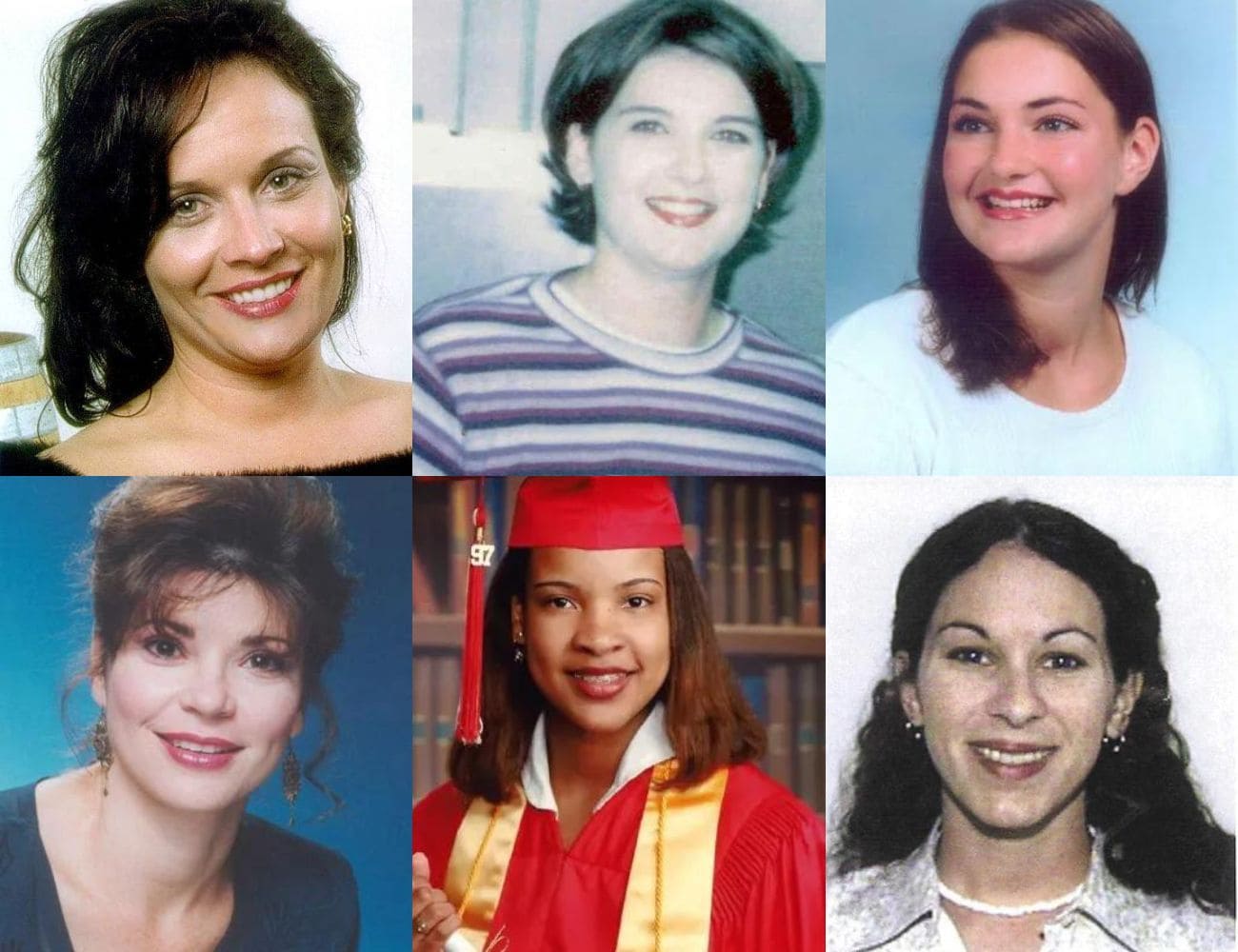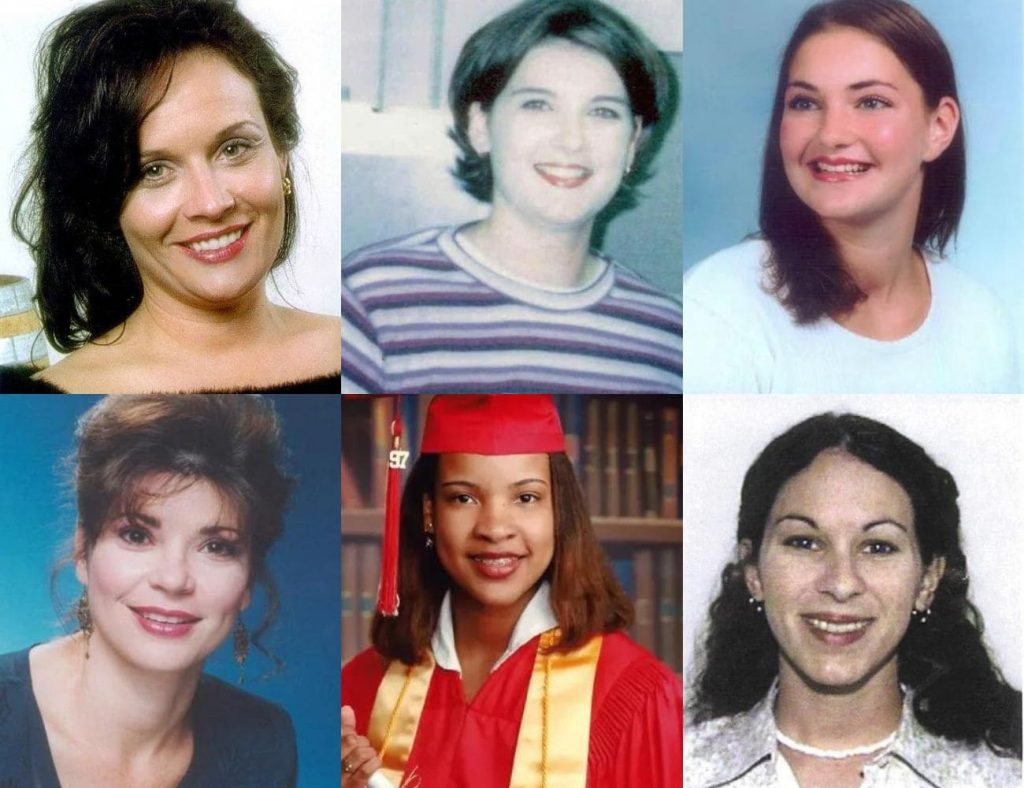 From 2001 to 2003, Lee savagely killed at least six more innocent victims:
Gina Wilson Green, a 41-year-old nurse was raped and strangled in September 2001.
In January 2002, 21-year-old LSU student Geralyn Barr DeSoto was raped, beaten, and stabbed to death in her home.
Just months later on May 31, 2002, Lee raped and stabbed LSU graduate student Charlotte Murray Pace over 80 times, slaying her brutally.
44-year-old Pamela Piglia Kinamore, an antique shop owner was raped, beaten, and slashed to death in July 2002.
23-year-old Army recruit Treneisha Colomb was raped and bludgeoned with a tree branch in November 2002.
In March 2003, Lee raped, beat, and strangled 26-year-old graduate student Carrie Lynn Yoder. Her body was never found.
Lee typically broke into his victims' homes to launch his sadistic attacks, though he killed Colomb near her mother's grave.
His methods varied between victims, using strangulation, stabbings, and savage beatings to end their lives. Lee also sexually assaulted many of the women, exhibiting his deviant nature.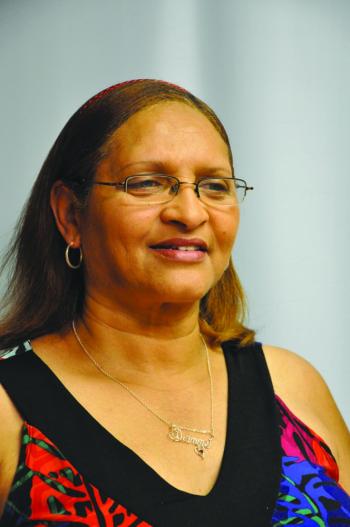 The only known survivor of Lee's attacks was Dianne Alexander, a woman who escaped Lee's 2002 assault. Alexander survived because her son walked in during the attack, scaring off Lee.
As the body count mounted, fear swelled across Baton Rouge. But the police had few leads, allowing Lee to roam free and continue his killing spree.
Investigation and Capture of Derrick Todd Lee
For over a year, authorities were stymied in their pursuit of the culprit behind Baton Rouge's mounting murders.
With few eyewitnesses and limited DNA evidence, police had hit a wall in the investigation. Their initial profile described the killer as a white male, further obscuring Derrick Todd Lee as a suspect.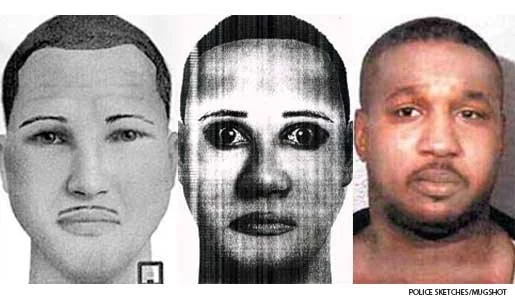 A major breakthrough occurred in 2002 when surviving victim Dianne Alexander provided a description that produced a police sketch bearing a striking resemblance to Lee. Alexander's brave escape and testimony were crucial turning points in the manhunt.
Additionally, advanced DNA analysis by DNAPrint Genomics uncovered African ancestry in the killer's genetic profile, steering the investigation toward a black suspect.
Police ran the DNA from the January 2002 murder of Geralyn DeSoto through state databases, finding a match to Lee.
With Lee's identity established, authorities zeroed in on the suspected killer. By May 2003, Lee had fled to Atlanta, Georgia in an attempt to evade capture.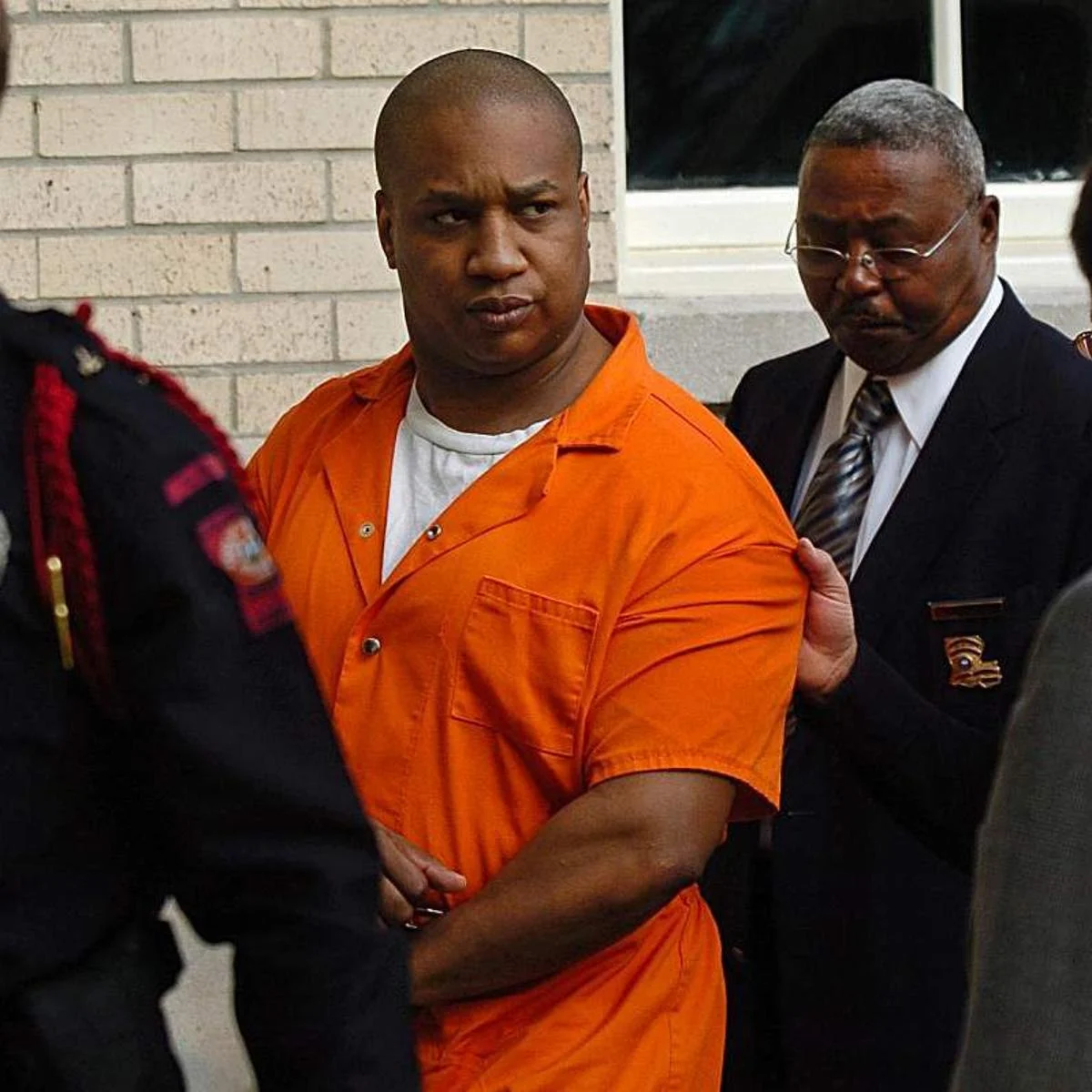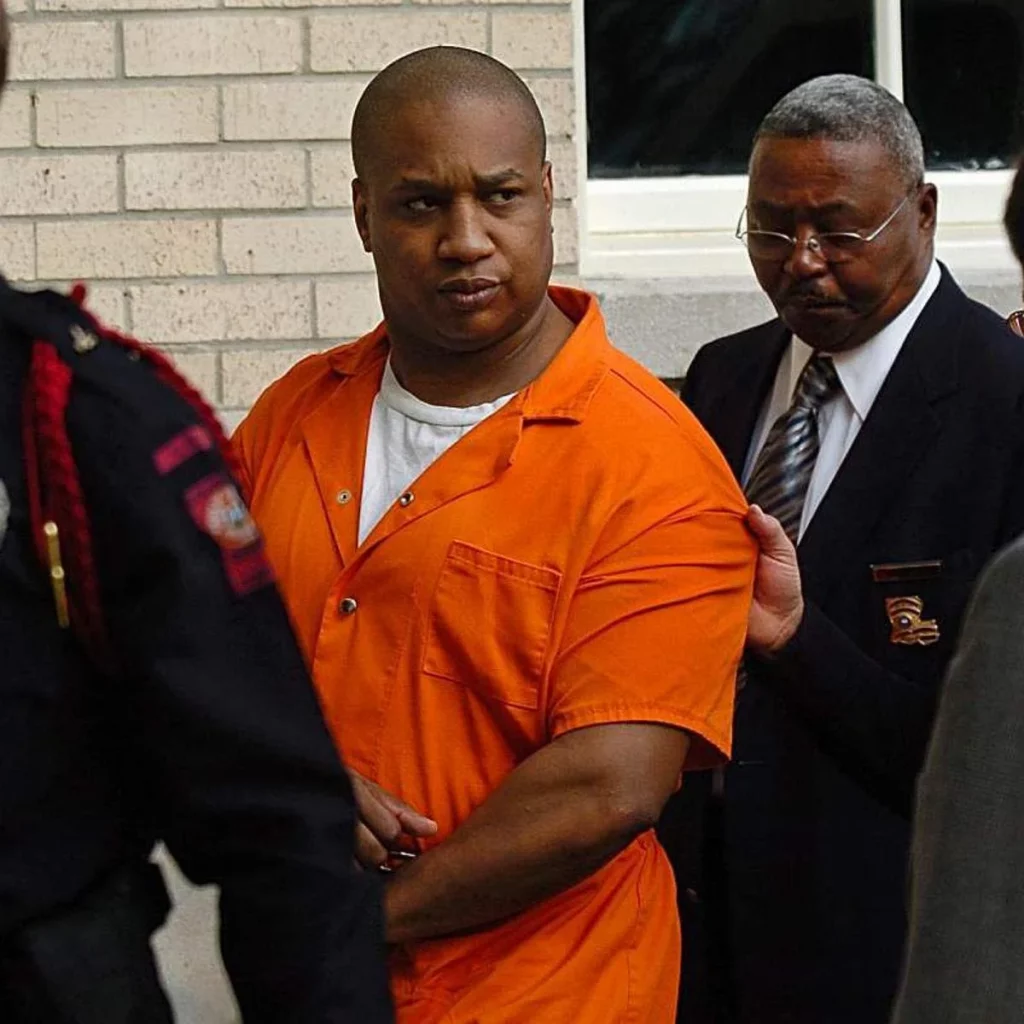 After a joint FBI and Atlanta Police Department operation, Lee was arrested in an Atlanta hotel on May 27, 2003. He waived extradition and was transported back to Baton Rouge to face prosecution.
The exhaustive investigation had paid off, with detectives finally able to link Lee conclusively to several victims using DNA evidence.
After years of lurking in the shadows, the infamous Baton Rouge Serial Killer was finally in police custody.
Conviction and Death Row of Derrick Todd Lee
Once in custody, Derrick Todd was tied through DNA and circumstantial evidence to seven brutal murders, though he maintained his innocence.
In August 2004, Lee faced trial for the January 2002 beating and stabbing murder of LSU student Geralyn DeSoto. He was found guilty and sentenced to life imprisonment without parole.
Just months later in a separate trial, Lee was convicted of the grisly May 2002 rape and stabbing death of Charlotte Murray Pace.
The prosecutor introduced evidence linking Lee to other murders, convincing the jury to sentence him to death.
In December 2004, Lee was sent to Louisiana's death row at the maximum security Louisiana State Penitentiary in Angola.
Convicted serial killer Derrick Todd fought the verdict through numerous appeals between 2004 and 2008, but each attempt to overturn his conviction failed.
On January 21, 2016, with all legal recourse exhausted, Lee died from heart disease complications before his death sentence could be carried out.
He passed away while being treated at an area hospital after being transported from the Angola prison.
For the families of Lee's victims, his natural death delivered a sense of justice and closure.
Lee's notorious murder spree even gained notoriety on the small screen. The CBS crime drama Criminal Minds referenced Lee in several episodes, mentioning his crimes and speculating methods in the show's typical dramatized style.
Lee was first referenced in the Season 3 episode "Children of the Dark" in 2007, with later episodes covering similar serial killer cases inspired by Lee's dark legacy in Baton Rouge.
The Legacy of a Ruthless Killer
Derrick Todd Lee left a profound mark on Baton Rouge through his vicious rape and murder spree that claimed at least seven innocent lives.
Lee's crimes spread fear and paranoia through the city in the late 1990s and early 2000s. His ability to evade law enforcement for so long only amplified the notoriety of his despicable acts.
While Lee's capture and convictions delivered justice, the trauma left behind continued to impact victims' families and the wider community.
Lee's murderous rampage will be remembered as one of the darkest chapters in Baton Rouge's history.
Disturbingly, Lee's killings coincided with those of another ruthless serial murderer haunting Baton Rouge – Sean Vincent Gillis.
The two killers seemingly fed off each other's evil acts during a time when Baton Rouge was besieged by intersecting cycles of violence.
Though gone, Lee's legacy persists as a grave warning about the immense harm individuals can inflict when human life is recklessly devalued. While justice was won, the damage he wrought can never fully be undone.
More Crime Stories: