Arata Izumi is a former Indian footballer born in Japan. He was known for his excellent playmaking and ability to play different positions on the field.
Izumi recently became the assistant coach for Inter Kashi FC and has been nicknamed "Chote Maharaj," which means "Little King," by the club. They are the new football club from Varanasi that will be playing in the I-League.
During his long career, Izumi played professional football in Japan, Singapore and India. He even represented the Indian national team from 2013 to 2014 after giving up his Japanese citizenship. Izumi played for famous clubs like East Bengal, Pune FC and Kerala Blasters as a midfielder and forward.
After retiring as a player, Izumi started coaching youth football. He worked with Reliance Foundation Young Champs and trained their U-13, U-17 and U-18 teams. Under him, the U-13 team even won the I-League youth title in 2018-19.
Now Izumi brings his expertise and experience to Inter Kashi FC. He will assist head coach Carlos Santamarina. Together they hope to prepare Inter Kashi for a successful debut season in the I-League.
In this article, we will tell you more about Izumi's background, career, achievements and personal life. Keep reading to learn what makes this football star popular among fans and players alike!
| Information | Details |
| --- | --- |
| Full Name | Arata Izumi |
| Indian Name | Neelkanth Khambholja |
| Date of Birth | 31 July 1982 |
| Place of Birth | Shimonoseki, Japan |
| Age | 41 Years |
| Citizenship | Indian |
| Height | 1.76 m |
| Playing Position | Midfielder |
| Relationships | Married to Shweta Manerikar |
| Children | None |
| Parents | Father – Narendra Khambholja (Indian), Mother – Akiko Izumi (Japanese) |
| Siblings | Sister – Shinobu Izumi |
| Education | Japan Soccer College, Tokuyama National College of Technology |
| Playing Career | 2005-2018 (Albirex Niigata Singapore, East Bengal, Mahindra United, Pune FC, Atlético de Kolkata, Mumbai FC, Pune City, NEROCA, Kerala Blasters) |
| International Career | 2013-2014 for Indian football team (9 matches) |
| Coaching Career | Reliance Foundation Young Champs (2018-2022), Inter Kashi FC (2023-present) |
| Achievements | IFA Shield 2008, Calcutta Football League 2006 |
| Net Worth | $5 million (Estimated but not confirmed) |
| Social Media | Instagram, Facebook, Twitter |
Early Life and Background of Arata Izumi
Childhood in Japan
Arata Izumi was born on 31 July 1982 in Shimonoseki, Japan. His father Narendra Khambholja was a Gujarati and his mother Akiko Izumi was Japanese. Izumi grew up in Japan and attended school there. As a child, he started playing football for local youth teams.
Izumi was passionate about the sport from an early age. He would spend hours practicing on his own while visualizing himself playing in big matches. Izumi was inspired by famous Brazilian footballer Ronaldinho while growing up.
Education and College Years of Arata Izumi
For his higher education, Izumi attended the Japan Soccer College from 2002-2004. He graduated with a degree in Football. Izumi also studied Electrical and Electronics Engineering at the Tokuyama National College of Technology from 2001-2002.
During his college years, Izumi continued to play competitive football. He was honing his skills as a midfielder and forward. Izumi's speed, ball control and versatility as a player earned appreciation from coaches.
Gaining Indian Citizenship
Though Izumi was born in Japan to an Indian father, he had Japanese citizenship. In 2012, he married Shweta Manerikar, an Indian spouse. This helped Izumi gain Indian citizenship and a passport.
After getting Indian nationality, Izumi was excited to represent India in international football. His Indian name became Neelkanth Khambholja. Izumi also started learning Hindi and about Indian culture from his wife.
Personal Life of Arata Izumi
Izumi currently lives in Mumbai with his wife Shweta. He has a sister named Shinobu Izumi. Izumi can speak English, Hindi, Japanese and understands Gujarati. He is friends with several former teammates like Mehtab Hossain.
In his free time, Izumi likes listening to Bollywood music. He also enjoys exploring street food around Mumbai. Izumi is an NBA fan and supports the Miami Heat basketball team.
Playing Career of Arata Izumi
Early Years of Arata Izumi in Singapore and Japan
Izumi started his professional career in 2005 with Singapore club Albirex Niigata Singapore. He scored 3 goals in 22 appearances and made a name with his quick speed. After this successful season, Izumi returned to Japan in 2006.
He signed with Mitsubishi Motors Mizushima FC which played in the Japan Football League. Izumi worked at Mitsubishi during the day and practiced football in the evenings. He scored 7 goals in 24 matches for Mizushima FC that season.
National Football League with East Bengal
In November 2006, Izumi got the opportunity to play in India when he joined East Bengal FC. They played in India's National Football League at the time.
Though Izumi found the weather hot, he soon adjusted. Playing as midfielder, he scored 1 goal in 14 matches during his first season with East Bengal.
I-League Seasons with Mahindra United
Izumi signed for Mahindra United FC in 2007 to play in India's premier league I-League. He missed many matches in his first season due to injury.
Over two seasons with Mahindra United, Izumi scored 2 goals in 24 appearances. He helped the club win the Durand Cup in 2009 before leaving.
Rise to Stardom with Pune FC
In 2009, Izumi joined Pune FC which had gained promotion to the I-League. He called this transfer the turning point of his career.
Playing as their attacking midfielder, Izumi scored 10 goals and 10 assists in his very first season. He was nominated the league's best midfielder that year.
From 2009-2015, Izumi made 155 appearances and scored 46 goals for Pune FC in all competitions. He became their captain and a fans' favorite.
Later Clubs and Retirement
After leaving Pune FC, Izumi played for Atlético de Kolkata, Mumbai FC and Pune City in the Indian Super League till 2018. His last club as player was Kerala Blasters.
Izumi officially announced his retirement from professional football in July 2018 at the age of 36. In his long career, he scored over 40 goals combined for his clubs.
International Career of Arata Izumi
Giving up Japanese Citizenship
In August 2012, Izumi gained Indian citizenship after surrendering his Japanese passport. This made him eligible to represent India in international football.
Izumi was very eager to play for India. Earlier he could not do so because he only had Japanese nationality. Getting Indian citizenship fulfilled Izumi's long-time wish.
Debut of Arata Izumi for Indian National Team
On 6 February 2013, Izumi finally made his debut for the Indian national football team. It was a friendly match against Palestine in Kochi.
Izumi came on as a substitute in the 64th minute, replacing midfielder Lenny Rodrigues. However, India lost the match 4-2.
Later National Team Appearances
Between 2013 and 2014, Izumi represented India in a total of 9 matches. He was part of the squad for the SAFF Championship in 2013 and the 2014 AFC Challenge Cup qualifiers.
Though Izumi could not score any goals for India, he gained valuable international experience. He was the first foreign-born footballer of Indian origin to play for India.
Coaching Career of Arata Izumi
Starting at Reliance Foundation Young Champs
After retiring as a player in 2018, Izumi became a youth coach at Reliance Foundation Young Champs academy. Reliance Foundation is associated with Indian Super League club Mumbai City FC.
Izumi began by coaching their under-13 team in 2018. He then moved on to become head coach of the under-17 and under-18 teams as well in following years.
Achievements with RFYC Teams
As head coach, Izumi led Reliance Foundation's under-13 team to win the I-League U13 title in 2018-19 season. This was his first achievement as a coach.
Izumi also took the U-17 and U-15 teams on exposure tours to Japan and Malaysia. This gave young players valuable international experience.
In 2022, Izumi guided the U-17 team to finish fifth in the Next Gen Cup, the highest ever position for an Indian club.
Moving to Inter Kashi FC
After spending over 4 years developing players at RFYC, Izumi stepped into senior football. He was appointed assistant coach of new I-League club Inter Kashi FC in July 2023.
Izumi will work under head coach Carlos Santamarina at Inter Kashi. He will use his tactical knowledge and coaching skills to help the squad.
This new challenge allows Izumi to groom players at the professional level. Fans hope he can bring success to Inter Kashi in their debut I-League season.
Personal Life of Arata Izumi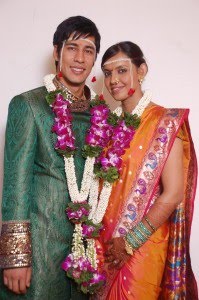 Gaining Indian Citizenship
As mentioned before, Izumi married Shweta Manerikar in 2012 to obtain Indian citizenship. Shweta is originally from Pune. Their intercultural marriage helped Izumi fulfill his dream of playing for India.
The couple currently resides in Mumbai where Shweta is a homemaker. She also helps manage some of Izumi's media interactions.
Language and Interests
Izumi is fluent in English, Hindi and Japanese. He can also understand Gujarati which he learned from his father.
In his free time, Izumi likes listening to Bollywood film music. He is fond of songs from the 2000s era. Izumi also enjoys exploring street food joints across Mumbai. His favorite Indian dish is butter chicken.
Apart from football, Izumi follows NBA basketball avidly. He supports the Miami Heat team and player Jimmy Butler.
Friends in Football
Izumi has close friendships with some former teammates. He is good friends with Subrata Pal, Mehtab Hossain from his East Bengal playing days.
Among former Pune FC players, Izumi is close to founders Ashley Westwood and Kalyan Chaubey. He regards ex-captain Anas Edathodika as his best teammate.
Charity and Grassroots Work of Arata Izumi
Ever since becoming a coach, Izumi is actively involved in charity initiatives. He supports campaigns like Goals for Girls that promote women's football in India.
Izumi also conducts free grassroots coaching camps for disadvantaged kids across the country. He believes in giving back to the sport and society.
Through Reliance Foundation, Izumi takes part in fundraising drives. He contributes towards causes like child education and healthcare.
Achievements and Net Worth of Arata Izumi
Titles and Runners-Up Medals
Some key achievements of Izumi's playing career are:
IFA Shield winner with Mahindra United in 2008
Calcutta Football League winner with East Bengal in 2006
Durand Cup runner-up with Pune FC in 2014
I-League runner-up with Pune FC in 2012-13
Though Izumi never won the I-League, he was a vital player for Pune FC finishing second and third position during his prime years.
Estimated Net Worth of Arata Izumi
According to some website, Izumi's estimated net worth is around $5 million. But it is not confirmed. He accumulated significant wealth through his long footballing career.
During his peak playing years with Pune FC, Izumi earned a salary of ₹2.1 crore per season. He also had endorsement deals with brands like Adidas, Nivia.
Currently Izumi earns from coaching, and has income from properties he owns in Pune, Mumbai and Kochi. He leads a modest lifestyle compared to his wealth.
Car and Sponsorships
Izumi drives a Toyota Innova Crysta worth ₹20 lakh. Earlier as a player, he endorsed brands like Asics' Hockey India League and Adidas football gear.
The former midfielder prefers Nike Mercurial boots having worn them since he was a teenager starting his career.
Legacy and Influence
Arata Izumi – First Foreigner of Indian Origin in Indian Football
Izumi created history by becoming the first footballer of Indian origin born outside India to represent the country. He paved the path for more such players to follow.
Strong Work Ethic as Example
Throughout his career, Izumi displayed remarkable work ethic and self-belief. His discipline and perseverance is exemplary even for young athletes today.
Leadership at Pune FC
At Pune FC, Izumi grew into a senior leadership role guiding younger players. He helped shape an excellent team culture there.
Promoting Indian Football Abroad
By playing in leagues abroad, Izumi helped put Indian football on the global map. He inspired more Japanese footballers to consider playing in India.
Tactical Acumen as Coach
Now as a coach, Izumi is recognized for his tactical acumen and nurturing attitude. He employs learnings from his Japan training to develop Indian talent.
Unifying Role in Football
Izumi's story highlights how sports can break barriers. He brought together the best of Indian and Japanese cultures through football.
Fun Facts and Controversies
Izumi once scored a dramatic winner as substitute against Kerala Blasters in ISL semi-final in 2015
His favorite Indian food is butter chicken and naan bread
Izumi prefers wearing Nike Mercurial boots and has done so since he started playing
He considered the East Bengal versus Mohun Bagan derby match as the toughest fixture to play
The only red card of Izumi's career came in a match against arch-rivals Mohun Bagan in 2008
Izumi participates in charity programs like 'Football for Smiles' to help underprivileged kids
There are no major controversies associated with Izumi over his long playing and coaching career
Social Media Presence and Popularity
Instagram and Facebook
Izumi has over 35.6K followers on his verified Instagram account @arataizumi. He also has a popular Facebook page with 45K followers.
On social media, Izumi shares about his coaching work and promotes Indian football. He often posts throwback pictures from his playing career.
Twitter and Hashtags
The former footballer is active on Twitter with over 5,593 followers (as of August 2023) at @neel0731. He tweets about football and engages with fans.
Izumi uses popular hashtags like #BackTheBlue #IndianFootball #HeroILeague to increase visibility. He responds to fans who tweet at him in Hindi.
Media Appearances
Earlier in his career, Izumi gave his first interview in Hindi to appeal to Indian fans. He has featured in football magazines like Star Sports Football United.
Izumi was also the brand ambassador for Asics' Hockey India League before retirement. Recently, Google search volume for "Arata Izumi" has risen after he joined Inter Kashi FC.
Fan Following in India
With his humble nature and footballing achievements, Izumi enjoys a strong fan base in India. Fans admire him for excelling in sport despite his foreign roots.
Conclusion
To summarize, Arata Izumi has made valuable contributions to Indian football as both player and coach. His illustrious career serves as an inspiration.
Izumi's dedication, technical ability and leadership skills are remarkable. As assistant coach at Inter Kashi FC, he enters an exciting new phase.
His experience and insider knowledge of football should greatly benefit the I-League newcomers. With role models like Izumi guiding the youth, the future of Indian football looks bright.
I hope you enjoyed reading about Izumi's journey and achievements. Make sure to share this article with other Indian football fans on social media! With your support, we can help more people appreciate the iconic "Chote Maharaj".
More Interesting Stories:
FAQs
1. Where was Arata Izumi born?
Arata Izumi was born on 31 July 1982 in Shimonoseki, Japan.
2. Which clubs did Izumi play for in India?
In India, Izumi played for East Bengal, Mahindra United, Pune FC, Atlético de Kolkata, Mumbai FC, Pune City and Kerala Blasters.
3. How many matches did Izumi play for the Indian football team?
Izumi represented India in 9 international matches between 2013-2014.
4. Who is Izumi married to?
Arata Izumi is married to Shweta Manerikar from Pune.
5. What is Arata Izumi's Indian name?
Arata Izumi's Indian name is Neelkanth Khambholja. He took this name after gaining Indian citizenship in 2012.