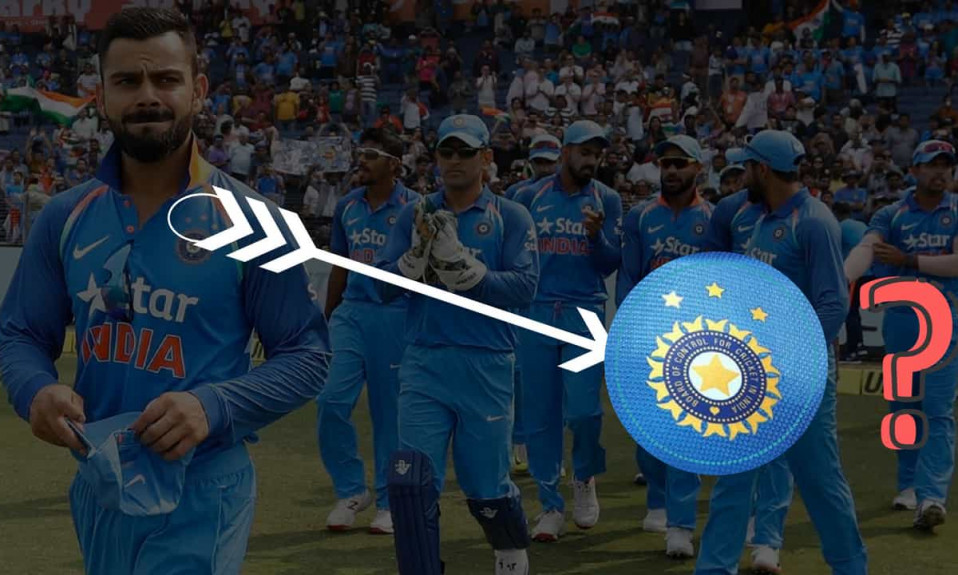 Why Jersey of the Indian Cricket Team has three stars above the BCCI Logo? I am a big fan of the Indian Cricket Team and I am sure you are too.
India is currently (at the time of writing) the number 1 team in the world in ODI. We all love our cricketers.
But sometimes in the excitement of watching our favorite players smashing the ball or taking wickets, we miss some intricate details. This is one of those. If you look carefully, you will notice that there are three stars above the BCCI Logo on Jersey. 
Read More: Why rent or lease agreement is only for 11 months in India?
Reason for three stars:
Since we all know that everything happens for a reason. And these three stars are not different.
After India won the 2011 World Cup, Nike introduced the three stars. Nike is the official kit sponsor of the Indian Cricket team and provides match day as well as practice uniforms for the team.
The jersey is designed as a result of hours of research by the experts and everyday athletes. It has an engineered mesh designed in such a way to maximize ventilation. This helps to keep athletes cool and fresh throughout the match.
These stars represent India's three world cup wins to date.
The first one is the 1983 world cup win under the captainship of the great Kapil Dev.
The second one is the inaugural T20 world cup win in 2007 under captain cool, MS Dhoni.
The third one is the 2011 world cup win in Wankhede Stadium in Mumbai which is still fresh in our minds. And that six of Dhoni.
So now you know the reason behind these stars on the Jersey of the Indian Cricket Team. By the way, who is your favorite player right now? Tell me in the comment section below.