Have you seen the super popular show The Boys on Amazon Prime? If so, you may be excited to know that a new spinoff series called Gen V is coming out soon. The show will follow a group of college kids with superpowers who get into some crazy situations. One of the main characters will be played by actress Lizze Broadway.
You may not know Lizze Broadway yet, but she is definitely a rising star to keep an eye on! Even though she is only 25 years old, Lizze has already appeared in a bunch of TV shows and movies.
Some of her biggest roles have been on The Rookie, Here and Now, and Splitting Up Together. She also played Stephanie Stifler in American Pie Presents: Girls' Rules.
In this article, you'll learn all about Lizze Broadway's background, her career, relationships, and more. We'll share details on where she grew up, how she got started acting, what shows she has been on, who she is dating, and even some fun facts about her!
| Information | Details |
| --- | --- |
| Personal Info | |
| Full Name | Elizabeth Broadway |
| Nickname | Lizze Broadway |
| Date of Birth | February 16, 1998 |
| Age | 25 years old |
| Birthplace | Toledo, Ohio, USA |
| Current Residence | Los Angeles, California, USA |
| Nationality | American |
| Family Info | |
| Parents | Darrin & Cara Lee Broadway |
| Siblings | Sister – Elle Broadway |
| Relationship Info | |
| Boyfriend | Tanner Buchanan (actor) |
| Relationship Length | 8+ years (on and off) |
| Career Info | |
| Occupation | Actress |
| Breakout Role | Stephanie Stifler in American Pie Presents: Girls' Rules (2020) |
| Known For | The Rookie, Here and Now, Splitting Up Together |
| Upcoming Role | Emma in Gen V (The Boys spinoff) |
| Agency | Coast to Coast Talent Group |
| Physical Info | |
| Height | 5'1″ (155 cm) |
| Hair Color | Blonde |
| Eye Color | Green |
| Net Worth | |
| Net Worth Estimate | $1-3 million |
| Source of Wealth | Acting, brand sponsorships |
| Social Media | |
| Instagram | @lizzebroadway |
| Youtube | Lizze & Tanner |
Early Life & Family Background of Lizze Broadway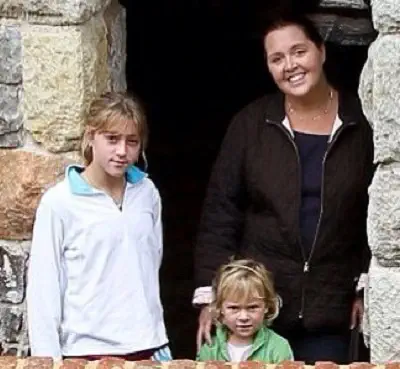 Lizze Broadway was born on February 16, 1998 in the city of Toledo, Ohio. Her birth name is actually Elizabeth Broadway, but she goes by the nickname Lizze.
Lizze grew up in Ohio with her mom, dad, and younger sister. Her dad's name is Darrin Broadway and he worked as a high school director. Her mom's name is Cara Lee Broadway. Lizze's younger sister is named Elle Broadway.
During her childhood, Lizze went to Ottawa Hills Local School. She was interested in acting and performing ever since she was little. Lizze started entering local talent competitions and trying out for school plays.
When Lizze was 9 years old, her family decided to move to Los Angeles, California so she could pursue an acting career. Lizze, her mom, and sister packed up and headed to the West Coast.
Even after moving to LA, Lizze continued her education. She studied at Santa Monica College. But most of her focus was on booking acting jobs and making it in Hollywood.
Lizze's sister Elle also got into acting. The two Broadway sisters enjoyed taking acting classes and going to auditions together when they were young.
So in summary, Lizze grew up in Ohio before relocating to California. She comes from a supportive family including her school director dad, stay-at-home mom, and fellow actress sister Elle. Acting and performing runs in Lizze's blood!
Modeling Beginnings & Move to LA
When she was just a kid, Lizze Broadway entered the International Model and Talent competition. She ended up winning, which helped launch her career in show business.
After her modeling competition success, Lizze started booking jobs posing for catalogs and doing commercials. She signed with an agency and modeled for major brands like Michael Jackson Enterprises.
Even though modeling was fun, Lizze knew she wanted to focus more on acting. When she was 9 years old, her family decided to move from Ohio to Los Angeles so Lizze could have more opportunities.
The move was tough at first. Lizze had to say goodbye to her friends back home. But she was excited for the new adventures ahead in LA.
Once she moved to California, Lizze hit the ground running. She immediately started going to acting classes and auditions. Lizze worked hard hoping to make it as a professional actress.
Within her first year in LA, Lizze booked small parts in TV commercials. She was soon represented by the Coast to Coast Talent Group agency. They helped her get even more auditions and acting gigs.
Acting Career of Lizze Broadway & Filmography
After moving to LA, Lizze Broadway started landing small acting roles in TV shows and movies. Her very first role was in 2010 when she played Brooks Ryerson on the crime drama Southland.
Over the next few years, Lizze kept busy with guest spots on different shows like Shameless, Bones, Chicago P.D., and more. She also appeared in TV movies like Bad Mom and 16 and Missing.
One of Lizze's early big breaks was booking a recurring role on the HBO series Here and Now in 2018. That same year she also started appearing regularly on the comedy Splitting Up Together.
Lizze got to play Stephanie Stifler in the 2020 comedy movie American Pie Presents: Girls' Rules. This was a huge deal since American Pie is such a popular franchise.
Some of Lizze's other recent acting credits include shows like The Rookie and Henry Danger. She continues to work hard and build up her resume.
In 2021, Lizze landed her biggest role yet. She will play Emma on the new Amazon Prime spinoff series Gen V. This show takes place in the same world as The Boys.
Even though she's only 25, Lizze Broadway has already built an impressive acting career. She has proven she has the talent and determination to make it in Hollywood!
Accolades & Awards
Even early on in her career, Lizze Broadway started earning recognition for her acting work. When she was still a teenager, she got her first major nomination.
In 2013, Lizze was nominated for a Young Artist Award for Best Performance in a TV Guest Role. This was for her part as Kat Martin on the show Bones.
The Young Artist Awards honor the best young actors in television, movie, and music. Though Lizze didn't win that year, being nominated at such a young age was still a huge honor.
More recently, Lizze has gotten positive reviews for her role in the 2020 comedy American Pie Presents: Girls' Rules. Critics praised her performance as Stephanie Stifler.
Lizze hasn't won any major acting awards yet. But at just 25 years old, she still has a long promising career ahead! Now that she'll star in the new spinoff Gen V, Lizze is sure to gain even more attention and acclaim.
Personal Life of Lizze Broadway & Her Relationship With Tanner Buchanan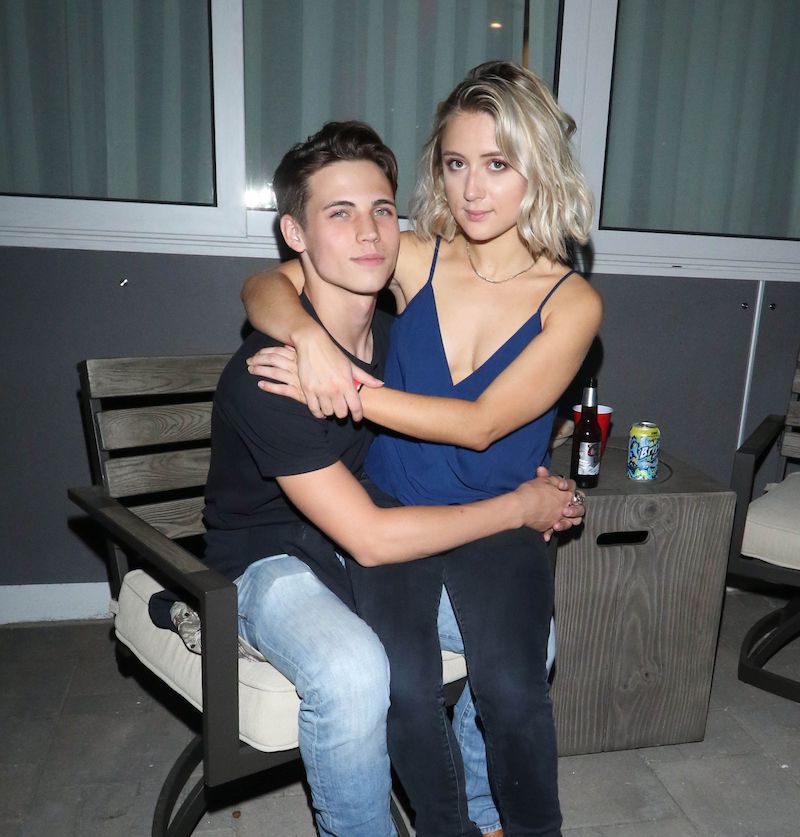 Lizze Broadway has been in a relationship with actor Tanner Buchanan for many years. The two first met as kids growing up in Ohio.
Lizze and Tanner went to school together and became close friends. Their friendship eventually turned into a middle school romance.
When Lizze moved to California, she and Tanner tried to stay together long distance. But being apart was hard. They broke up for a while when they were teenagers.
After some time passed, Lizze and Tanner reconnected. They decided to give their relationship another try. This time it stuck, and they've been happily dating for the past few years.
Lizze and Tanner prefer to keep their romance out of the spotlight. They attend events together occasionally, but try to maintain privacy.
The couple doesn't have any kids yet. At 25 and 24 years old, they are focused on growing their acting careers right now.
Lizze enjoys spending time with Tanner's family who still live in Ohio. She also loves supporting Tanner's career and promoting his shows like Cobra Kai.
Lizze Broadway found her perfect match in fellow actor and longtime boyfriend Tanner Buchanan. The two are #couplegoals!
Lizze Broadway Height, Weight, Body Measurements and Lifestyle
Lizze Broadway is 5 feet and 1 inch tall and is petite with a slim figure. She weighs around 110 pounds. Lizze has blonde hair and green eyes which give her a youthful, girl-next-door look.
Lizze is known for having a chic fashion sense. She loves wearing trendy outfits, especially for red carpet events and photo shoots. Some of her go-to styles are crop tops, mini dresses, and fun heels.
Even though she's a busy actress, Lizze still finds time for health and fitness. She stays active by taking dance classes, yoga, and hiking on trails near her LA home.
Lizze doesn't talk much about her diet. But she seems to stay fit and healthy by eating fresh, nutritious foods. Her glowy skin and toned body definitely come from clean eating and regular workouts.
When she's not on set filming, Lizze enjoys relaxing at home with her two pet dogs. She's a huge animal lover. Spending time with her furry friends helps Lizze unwind from her busy schedule.
Between her fashionable outfits, active lifestyle, and cute pets, Lizze Broadway has a very photogenic life! She shares glimpses of it all on social media.
Lizze Broadway Net Worth & Income Sources
Even though she's only 25 years old, Lizze Broadway already has an impressive net worth between $1-3 million. Not bad!
The bulk of Lizze's wealth comes from her acting jobs. As she books bigger roles in TV shows and movies, her pay checks continue to increase.
Lizze also earns income through brand sponsorships and modeling gigs. She partners with fashion and beauty brands on social media.
According to reports, Lizze lives in a nice home in the Los Angeles area. She also drives a luxury car that looks to be a newer model BMW or Mercedes.
While Lizze enjoys some indulgences like designer clothes and expensive vacations, she doesn't flaunt huge mansions or supercars. She seems to live comfortably but not too lavishly.
Fun Facts & Trivia About Lizze Broadway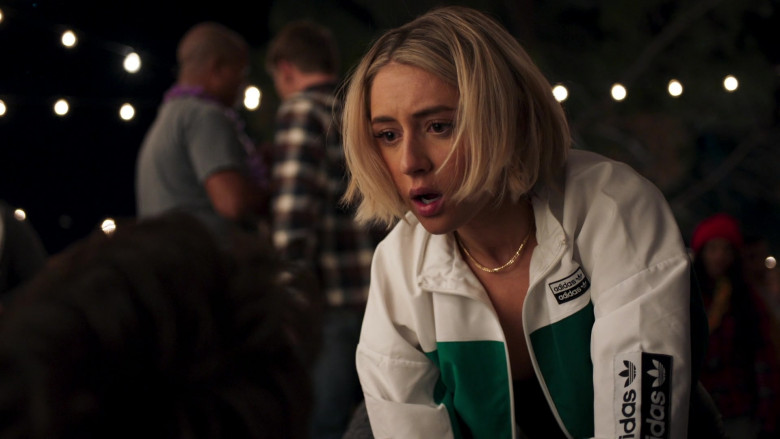 Beyond what you see on screen, Lizze Broadway has some cool hobbies and interests. Here are a few fun facts about her:
She studied engineering and computer science in high school and college. Lizze has said she enjoys technology and building things.
Lizze is super close with her younger sister Elle. The two Broadway sisters have a blast traveling and going to events together.
Some of Lizze's celebrity role models are Natalie Portman, Ashley Benson, and Zendaya. She loves their fashion styles.
Food-wise, Lizze says she can't get enough sushi. She tries to hit up her favorite sushi restaurants when working in different cities.
On her time off, Lizze enjoys outdoor activities like wakeboarding, hiking, and swimming. She spent much of her youth around water.
Lizze stays in shape by taking hip hop dance classes. She has participated in dance competitions over the years.
Her favorite places she has traveled so far include Hawaii, Italy, and New York City. Lizze loves seeing new destinations around the world.
She has two pet pups named Lady and Tramp that are very spoiled. Lady and Tramp have their own puppy beds and toys all over Lizze's house!
Social Media & Popularity of Lizze Broadway
Like most celebrities today, Lizze Broadway is active on social media and has built up quite a fanbase online.
Her Instagram account, @lizzebroadway, has over 95,000 followers. Lizze often posts glam photos from photo shoots along with candid lifestyle pics.
Fans can also follow Lizze on Twitter and Facebook, though she is less active on those platforms. She uses her accounts mostly to interact with fans and promote her latest projects.
Lizze also has a YouTube channel called "Lizze & Tanner" that she shares with boyfriend Tanner Buchanan. They post cute vlogs and videos together.
In addition to individual followers, various entertainment news sites have named Lizze as a rising star to watch. With her new high-profile role in Gen V, she's sure to gain even more popularity soon!
While she tries to keep parts of her personal life private, Lizze does share glimpses into her world through social media. It allows her super fans to feel connected to her!
Conclusion
Lizze Broadway has already accomplished a lot in her acting career at just 25 years old. She has starred in numerous movies and TV shows working alongside talented actors.
Now Lizze is set to gain even more fame with her lead role as Emma in the new series Gen V. This spinoff of the hit show The Boys will introduce her to a whole new audience.
On top of her acting success, Lizze seems to have a very happy personal life with her long-term boyfriend Tanner. The two are clearly crazy about each other!
With Lizze's natural talent, work ethic, and supportive family, there is no limit to how far she can go. This is definitely just the beginning of an amazing career for her.
Lizze Broadway is someone all young actors should look up to. Share this article on social media so everyone can learn about this inspiring rising star!
More Interesting Articles:
FAQs on Lizze Broadway
1. Who is Lizze Broadway?
Lizze Broadway is an American actress known for roles in shows like The Rookie, Splitting Up Together, and the upcoming The Boys spinoff Gen V.
2. Are Tanner Buchanan and Lizze Broadway still together?
Yes, Tanner Buchanan and Lizze Broadway are still dating after rekindling their childhood romance a few years ago.
3. Did Tanner Buchanan and Lizze Broadway break up?
Tanner and Lizze dated when they were younger but broke up as teenagers. They later got back together.
4. How long have Tanner Buchanan and Lizze Broadway been dating?
Tanner and Lizze have been dating on and off since they were kids, but have been steadily together for the past few years.
5. Has Lizze Broadway ever been nude?
There are no known nude or topless photos of Lizze Broadway publicly available at this time.
6. What is Lizze Broadway's ethnicity?
Lizze Broadway is Caucasian. She was born in Ohio to parents of white European ancestry.
7. How tall is Lizze Broadway?
Lizze Broadway is reportedly 5'1″ tall according to online sources.
8. How old is Lizze Broadway?
Lizze Broadway is 25 years old as of 2023. Her date of birth is February 16, 1998.
9. What is Lizze Broadway's net worth?
Estimates of Lizze Broadway's net worth range from $1-3 million dollars.
10. Where does Lizze Broadway live?
Lizze Broadway currently resides in Los Angeles, California. She moved there as a child to pursue acting.