Renowned actor Ray Stevenson, born on May 25, 1964, graced our screens and stages with his powerful performances for over three decades. With a career spanning a wide array of roles in film, television, and theatre, Stevenson's work has left a remarkable impact on the entertainment industry.
The Northern Ireland native was best known for his roles in productions such as "Rome," "Vikings," "King Arthur," the "Thor" franchise and Oscar-nominated Tollywood blockbuster "RRR".
From playing a fearless legionary in HBO's "Rome" to voicing characters in Star Wars animated series, Stevenson's versatility as an actor shone through in each of his roles. On stage, his powerful portrayals included playing Christ in the York Mystery Plays and a notable role in "The Duchess of Malfi."
The global arts community and fans alike were deeply saddened by the news of Stevenson's passing on May 21, 2023. The actor died in Ischia, Italy, under undisclosed circumstances. His cause of death is unknown.
His contributions to the world of film, television, and theater will always be remembered, and his legacy will continue to inspire future generations of actors and filmmakers.
Reactions of Fellow Artists on Ray Stevenson's Death
RRR director SS Rajamouli
RRR Actor Jr NTR
RRR Movie
Bear McCreary (American Musician)
Star Wars
Marvel Entertainment
James Gunn
Gary Whitta (BAFTA award-winning screenwriter/author)
James Brian Mark Purefoy (English Actor)
Early Life of Ray Stevenson
Birth
Born on May 25, 1964, as George Raymond Stevenson, he was christened in the city of Lisburn, Northern Ireland. The location of his birth, a British army base, bore witness to the start of a life destined to leave an indelible mark in the world of arts and entertainment.
Family Background
Ray Stevenson, the second son amongst three, was born to a diverse family background. His father was a dedicated pilot serving in the Royal Air Force, embodying the spirit of service and discipline. His mother, on the other hand, was of Irish descent, offering a rich cultural heritage that deeply influenced Stevenson's life and work.
Childhood and Upbringing of Ray Stevenson
At the tender age of eight, in 1972, Stevenson and his family moved to Lemington, Newcastle-Upon-Tyne, England. This shift marked the beginning of a new chapter in his life, introducing him to new environments and experiences.
His upbringing took another turn as the family moved to Cramlington, Northumberland, where Stevenson spent his formative years. The landscapes, people, and culture of these regions played a crucial role in shaping the individual Stevenson grew up to be.
Education and Early Career of Ray Stevenson
Initial Interest in Acting and Art
From his early years, Stevenson nurtured a love for both acting and art. These twin passions manifested themselves through his childhood dreams and interests, forming the foundation for the later trajectory of his life.
Pursuit of Art
Believing that a career in acting was an impossible dream, Stevenson decided to follow his other passion – art. His deep love for creativity and expression led him to attend art school, a decision that allowed him to delve into the world of aesthetics and design.
Interior Designing in London
Post his art school journey, Stevenson embarked on a professional career as an interior designer. He was associated with an architectural firm in London, applying his skills and imagination in crafting aesthetically pleasing and functional interiors. Despite his success, he felt a pull towards his childhood dream of acting.
Decision to Pursue Acting
At the age of 25, Stevenson made the pivotal decision to give acting a try. This decision marked a significant shift in his career path, steering him towards the performing arts.
To equip himself for this journey, he attended the prestigious Bristol Old Vic Theatre School, one of the most respected conservatoire drama schools in the U.K.
After four years of rigorous training, he graduated at the age of 29, ready to embark on a new chapter in his life.
Film and Television Career of Ray Stevenson
Early Career of Ray Stevenson in the '90s
Ray Stevenson embarked on his acting journey in the early '90s. In the initial phase of his career, he took on diverse roles to hone his craft.
Notably, he made appearances in various TV films, such as "The Return of the Native" in 1994, where he acted alongside renowned stars like Clive Owen, Catherine Zeta-Jones, and Steven Mackintosh.
Further roles followed in films like "The Theory of Flight" (1998), "Greenwich Mean Time" (1999), and the TV film "Green-Eyed Monster" (2001).
International Breakout Role in "King Arthur" (2004)
Stevenson's big break came with the 2004 film "King Arthur," where he portrayed the character of Dagonet, a loyal knight.
His performance in this film earned him international recognition, paving the way for more opportunities.
The film saw him sharing the screen with prominent actors like Clive Owen, Keira Knightley, Ioan Gruffudd, Mads Mikkelsen, Ray Winstone, and Stellan Skarsgard.
Rise to Fame with HBO's "Rome" (2005-2007)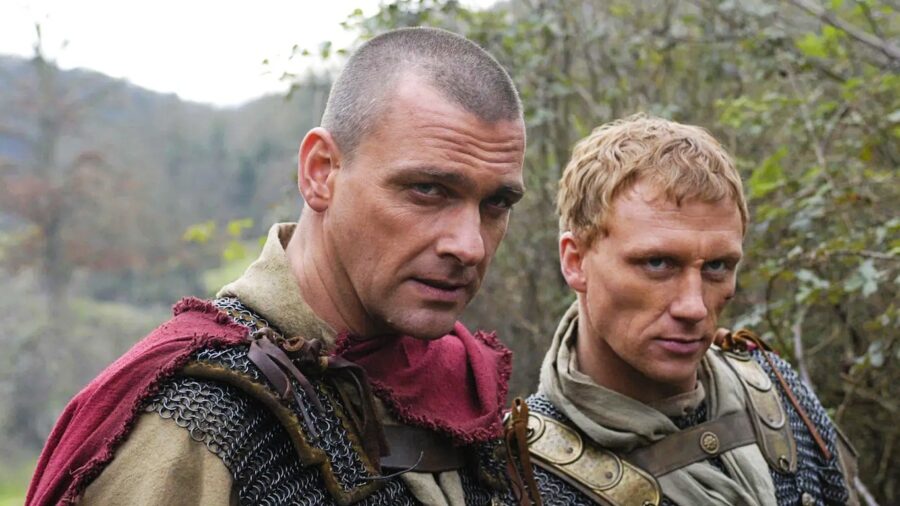 Stevenson's career soared to new heights with HBO's "Rome," which aired from 2005 to 2007. He played the role of the fearless legionary, Titus Pullo, earning widespread acclaim for his compelling performance.
Diverse Roles and Continued Success
Stevenson continued to take on varied roles, further establishing himself as a versatile actor. In 2008, he appeared in the action horror film "Outpost" and took on the role of the comic book hero Frank Castle/The Punisher in "Punisher: War Zone."
His filmography also expanded to include notable roles in the "Thor" and "Divergent" franchises, and the global box office hit "RRR."
On the small screen, Stevenson won hearts with his portrayal of Othere in the TV series "Vikings" and lent his voice to the character Gar Saxon in the animated "Star Wars" series.
Most Recent Role in "1242: Gateway to the West"
One of Stevenson's final roles was in the historical drama "1242: Gateway to the West." Interestingly, he took over the lead role initially intended for Kevin Spacey, showcasing his enduring appeal and acting prowess. His untimely passing marks an end to a career full of diverse, memorable performances.
Stage Career of Ray Stevenson
In addition to his successful screen career, Ray Stevenson made a significant impact on the stage, showcasing his range and versatility as an actor.
Role of Christ in the York Mystery Plays (2000)
In 2000, Stevenson took on the role of Christ in the York Mystery Plays, a theatrical event held at York Minster. This performance allowed him to demonstrate his ability to tackle complex and important characters, cementing his reputation as a versatile and capable actor.
Role of Roger in "Mouth to Mouth" (2001)
The following year, in 2001, Stevenson portrayed the character of Roger in the play "Mouth to Mouth" by Kevin Elyot. The play was staged at the prestigious Albery Theatre in London, providing Stevenson with an excellent platform to reach a wider audience and showcase his acting skills.
Role of the Cardinal in "The Duchess of Malfi" (2003)
In 2003, Stevenson took on one of his most well-known stage roles – the Cardinal in John Webster's "The Duchess of Malfi."
Staged at the Royal National Theatre and featuring Janet McTeer, Stevenson's performance as the Cardinal was widely appreciated. This role further demonstrated his broad range and ability to bring complex characters to life on stage.
Personal Life of Ray Stevenson
Aside from his prolific acting career, Stevenson's personal life has also been marked by significant relationships and a continuing passion for art.
Marriage to actress Ruth Gemmell (1997-2005)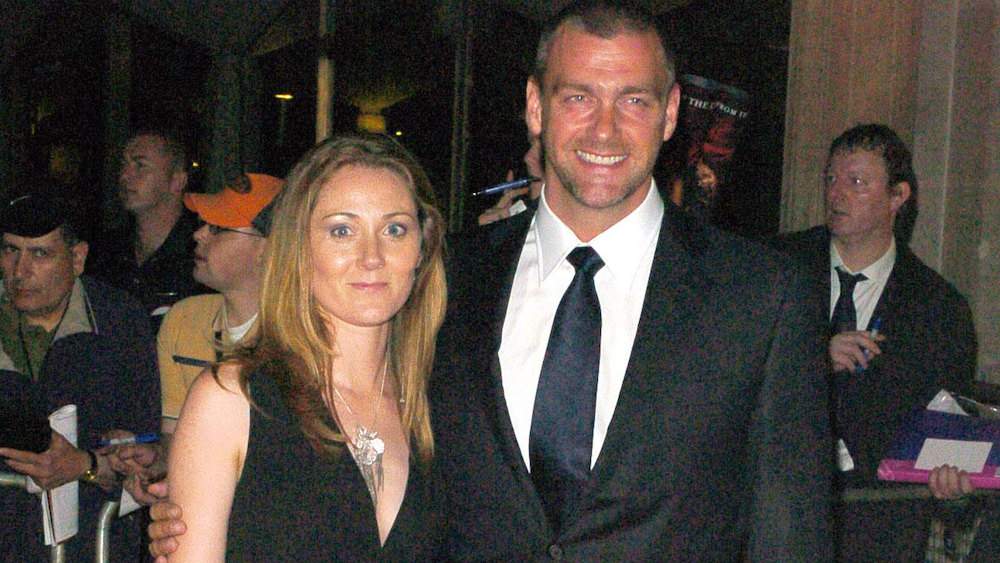 In the realm of his personal relationships, Stevenson was married to actress Ruth Gemmell from 1997 to 2005. Their relationship was a significant part of his life during these years, and even though they eventually separated, they had shared a deep connection.
Relationship with Elisabetta Caraccia and their son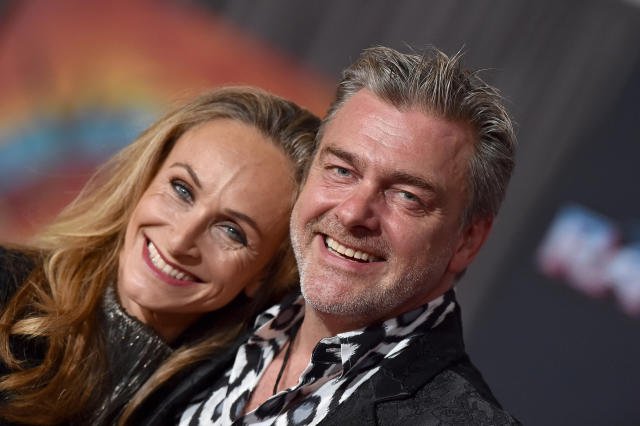 After his marriage to Gemmell ended, Stevenson found love again, this time with Elisabetta Caraccia. Their relationship blossomed, and they welcomed their son, Sebastiano Derek Stevenson, into the world in 2007. Sebastiano's birth marked a significant milestone in Stevenson's life, enriching it further.
Passion for Art, Particularly Watercolor Painting
Despite his busy acting career, Stevenson never lost touch with his first love – art. He particularly enjoyed watercolor painting, a hobby that allowed him to express his creativity and artistic sense away from the stage and screen.
His interest in art was not merely a pastime; it was a passion that was just as important to him as his acting career. Stevenson's love for art gives us a glimpse into the man behind the actor, revealing a deep-seated love for creativity in all its forms.
Final Thoughts
Ray Stevenson was a significant figure in the realm of entertainment, known for his versatility and depth as an actor.
His work across film, television, and theater spanned genres, displaying his ability to take on varied characters and bring them to life.
He has left a significant mark on these fields, and his performances will continue to inspire audiences and fellow actors alike.
Stevenson's sudden passing is a significant loss to the film and television industry. His wide-ranging roles, from historic figures to comic book heroes, demonstrated his vast acting range and his commitment to his craft.
He was a remarkable talent, able to immerse himself completely in the characters he portrayed, leaving audiences spellbound by his performances. His absence will undoubtedly leave a void in the industry that will be felt by many.
As we bid farewell to Stevenson, it is heartening to see the outpouring of tributes from industry peers and fans alike.
His influence on the industry is evident in the kind words and fond memories shared by those who knew him, worked with him, or simply admired his work.
He may no longer be with us, but his legacy will live on in the roles he played, the performances he gave, and the impact he had on the world of film and television.
As we remember Stevenson, we celebrate his life and contributions, ensuring that his artistry continues to inspire for generations to come.
FAQs on Ray Stevenson
1. When and where was Ray Stevenson born?
Ray Stevenson was born on May 25, 1964, in Lisburn, Northern Ireland.
2. What are some of Ray Stevenson's most notable roles in film and television?
Stevenson had a rich career in film and television. His breakout role was in the movie King Arthur (2004). He also gained fame for his portrayal of Titus Pullo in HBO's "Rome" (2005 – 2007). Other significant roles included Volstagg in Marvel's Thor franchise, Othere in History's Vikings, and the voice of Gar Saxon in the animated Star Wars series The Clone Wars and Rebels.
3. Did Ray Stevenson also work in theatre?
Yes, in addition to his film and television work, Stevenson had a notable career in theatre. His stage roles included Christ in the York Mystery Plays (2000), Roger in Mouth to Mouth (2001), and the Cardinal in The Duchess of Malfi (2003).
4. Who are some members of Ray Stevenson's family?
Ray Stevenson was married to actress Ruth Gemmell from 1997 to 2005. He was later in a relationship with Elisabetta Caraccia, with whom he had a son, Sebastiano Derek Stevenson, born in 2007.
5. When and where did Ray Stevenson pass away?
Ray Stevenson passed away on May 21, 2023, in Ischia, Italy.
Sources:
Read More Stories: