Manuela Escobar is a name that carries a heavy legacy. Born as the daughter of the notorious Colombian drug lord, Pablo Escobar, her life has been anything but ordinary.
Her father ruled a billion-dollar illegal empire, flooding the U.S. with cocaine as leader of the Medellín Cartel. But not much has been written about his daughter Manuela Escobar.
In this article we will shed light on the life of Manuela, a woman who grew up in the shadow of her father's infamous reputation.
We'll delve into her privileged yet traumatic childhood, her experiences as Pablo Escobar's daughter, the impact of her father's death in 1993, and her life in the aftermath.
Early Life of Manuela Escobar
Born on May 25, 1984, in the heart of Colombia, Manuela Escobar entered a world that was far from ordinary.
She was the second child of Pablo Escobar, the infamous Colombian drug lord, and his wife, Maria Victoria Henao. Her family was completed by her elder brother, Juan Pablo Escobar Henao, who was seven years her senior.
Manuela's early years were marked by her father's escalating status as a global drug lord.
Pablo Escobar, often referred to as the "King of Cocaine," was at the helm of the Medellin Cartel, one of the most notorious criminal organizations in history. And at the height of his power, his Medellín Cartel brought in as much as $70 million per day.
His illicit activities brought immense wealth to the family, but they also cast a long, dark shadow over Manuela's childhood.
Growing up, Manuela, the daughter of notorious drug lord Pablo Escobar, was largely shielded from the harsh realities of her father's cocaine empire.
However, the extravagant lifestyle and the constant presence of danger were inescapable aspects of her upbringing alongside her brother Juan Pablo.
Despite the tumultuous circumstances, Manuela's family life was characterized by her father's deep affection for his children, a stark contrast to his ruthless public persona.
This duality of Pablo Escobar's character would play a significant role in shaping Manuela's life and her perception of her father.
Life of Manuela Escobar as Pablo Escobar's Daughter
Being the daughter of Pablo Escobar, one of the world's most notorious drug lords, was a unique experience filled with paradoxes.
On one hand, Manuela was the apple of her father's eye, a cherished daughter for whom he would go to great lengths to fulfill her every wish.
She grew up surrounded by the luxuries Pablo's billions could buy at the sprawling Hacienda Nápoles estate.
The lavish mansion featured its own zoo, airport, and even a dinosaur park. Manuela enjoyed flashy possessions like luxury cars and the latest designer fashions. For her birthday one year, Pablo gifted her a life-sized dollhouse replica of their home.
This affection was most famously demonstrated in the story of the unicorn.
When Manuela expressed a desire for a unicorn, Pablo, instead of explaining the mythical nature of the creature, went ahead and created one for her. He ordered his staff to attach a horn and wings to a white horse, in an attempt to bring his daughter's fantasy to life.
Manuela's life was marked by extravagant luxuries, a testament to her father's immense wealth. One such instance was when Pablo reportedly burned $2 million in cash to keep Manuela warm when the family was in hiding in the Colombian mountains.
These stories, while showcasing Pablo's love for his daughter, also highlight the extreme and often reckless nature of their lifestyle.
However, being Pablo Escobar's daughter also meant living under the constant shadow of his criminal activities. Despite the wealth and indulgence, Manuela's childhood was far from normal.
On January 13, 1988 a car bomb exploded at the family's Monaco apartment where they were staying.
Though there were miraculously no casualties, the blast left Manuela, just 3 years old, permanently deaf in her left ear. Pablo immediately accused rival drug lord Hélmer Herrera of the assassination attempt.
The family was often on the run, moving from one hideout to another to evade law enforcement agencies. The constant threat of violence and the eventual downfall of Pablo's empire had a profound impact on Manuela's formative years.
Despite the constant threat of violence, Pablo Escobar tried to shelter his daughter from the brutal realities of his criminal empire. Manuela was home-schooled and had limited contact with the outside world for her safety.
However, in 1991 when Manuela was 7 years of age, Pablo famously surrendered to Colombian authorities to avoid extradition to the U.S.
He was sentenced to 5 years in his self-built luxury prison La Catedral. Life became unstable for Manuela as the government sought to move her father to a real prison in 1992.
Though shielded from the harshest consequences, Manuela Escobar faced immense danger and uncertainty during her early years as the princess of the largest drug cartel in the world.
Pablo Escobar's Death and Its Impact on Manuela Escobar
Before long, Pablo Escobar came to the realization that his family's safety could no longer be guaranteed if they remained by his side.
Consequently, he gave explicit instructions to his wife, Maria Victoria Henao, urging her to relocate their children to a safe house provided by the government.
In December 1993, Manuela's life took a dramatic turn. Manuela's father Pablo Escobar was shot and killed by Colombian National Police on a rooftop in Medellín. Manuela was just 9 years old when her father died violently at age 44.
The man who had been a loving father to her was suddenly gone, leaving behind a legacy that was as controversial as it was impactful.
Pablo's death marked the end of the Escobar empire and the beginning of a challenging period for Manuela and her family.
They were left to deal with the aftermath of his criminal activities, including the wrath of his enemies and the scrutiny of law enforcement agencies.
The family, once protected by Pablo's power and wealth, was now vulnerable and exposed.
Fearing reprisals from rival cartels and gangs, Manuela, her mother Maria Victoria, and brother Juan Pablo immediately fled Colombia. However, no country would accept the family due to Pablo's notoriety.
They knew that staying in their home country would put them at risk, given the numerous enemies Pablo had made during his reign as a drug lord.
The family sought refuge in various countries, including Brazil, Ecuador, South Africa, and Peru.
According to Maria Victoria's book, they lived as "refugees moving from place to place" before finally settling in Buenos Aires, Argentina in 1994.
This period of exile was marked by a desire for anonymity and a struggle to escape the shadow of Pablo Escobar's notorious legacy.
Life of Manuela Escobar and Her Family in Argentina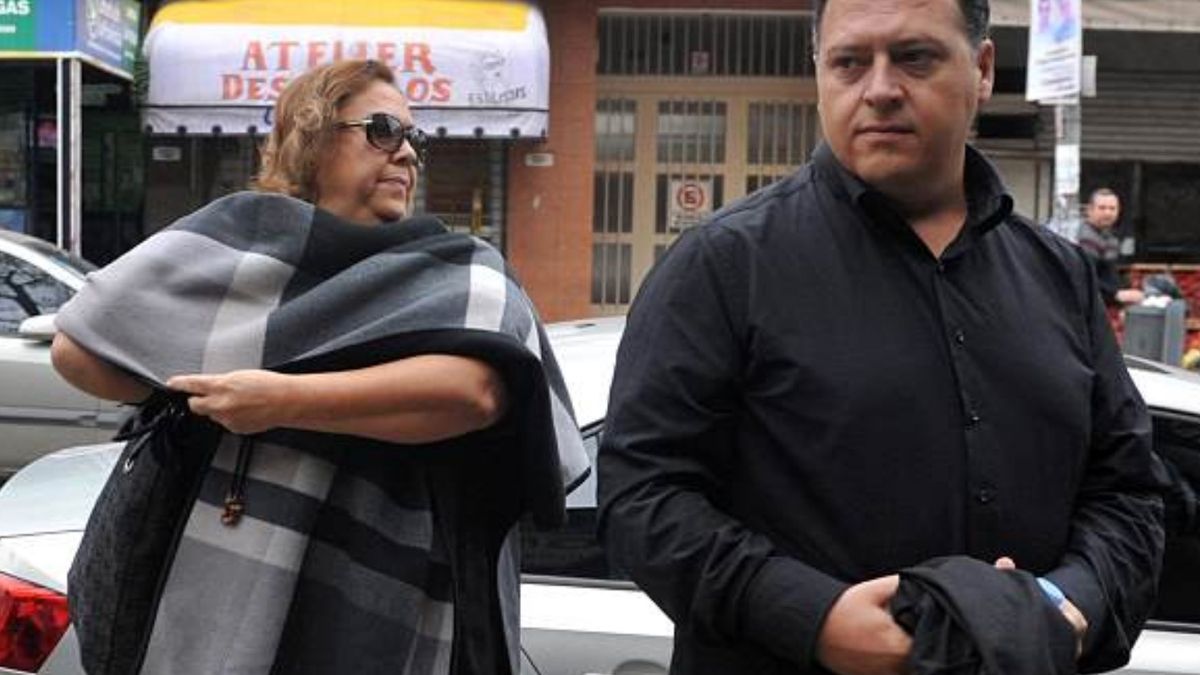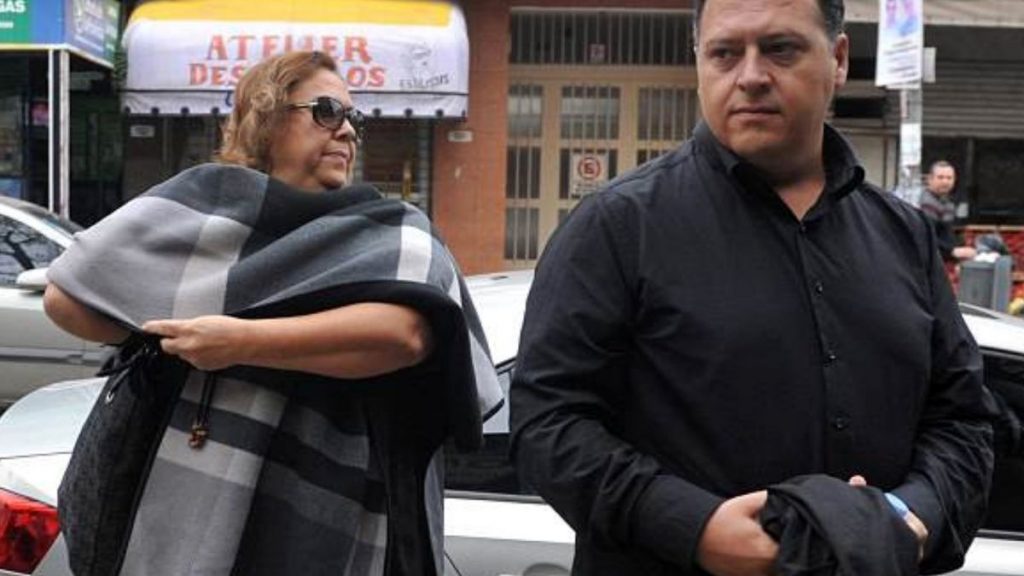 In Argentina, the family assumed fake identities, with Manuela taking the name Juana Manuela Marroquín Santos. They tried to live discreetly, with Maria Victoria working in real estate.
Tragically in 1999, Argentine authorities uncovered their identities and arrested Maria Victoria and 16-year-old Juan Pablo. They were jailed for several months on account of illicit association, money laundering, and falsifying public documents before the case was dismissed.
This devastating event deeply impacted Manuela, who was 15 years old at the time. She reportedly struggled with depression and anxiety afterwards.
By her late 30s, Manuela Escobar had vanished from the public eye after withdrawing from society in the 1990s. Very little is known about her life path since then.
She chose to live a life far removed from the public eye, a stark contrast to the high-profile lifestyle she had known as Pablo Escobar's daughter. This decision to maintain a low profile was a crucial part of her efforts to escape the shadow of her father's notorious legacy.
Manuela's life in Argentina was also marked by her pursuit of education. She chose to study public relations, a field that requires a deep understanding of communication and interpersonal relationships.
This choice of study can be seen as a reflection of her desire to build a life that was independent of her father's influence.
Where is Manuela Escobar Now?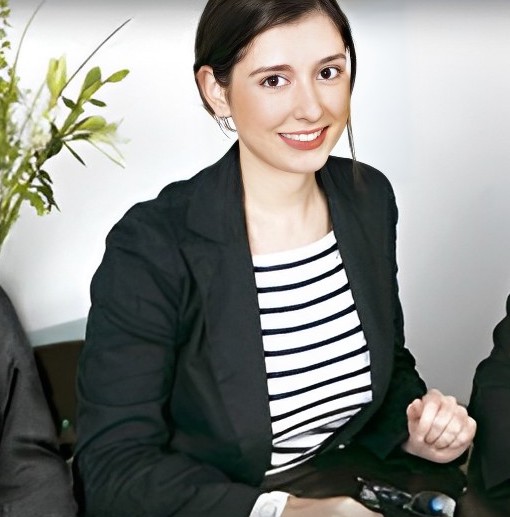 Very little is known about Manuela Escobar's current whereabouts or life as she fiercely guards her privacy. However, reports indicate she continues to reside in Buenos Aires, Argentina living extremely privately.
Now in her late 30s, Manuela totally avoids any media attention and has never spoken publicly about her father Pablo Escobar. Those who know her have described a profoundly solitary woman dedicated to avoiding the spotlight.
Unfortunately, it seems Manuela still struggles with mental health issues stemming from her traumatic upbringing. Sources suggest she suffers from depression and anxiety.
For her own safety and well-being, Manuela reportedly lives with her brother Sebastián Marroquín, formerly known as Juan Pablo Escobar.
In recent years, her family has opened up about their experiences. Her brother published the memoir "Pablo Escobar: My Father" in 2014, recounting his complicated childhood. Their mother also wrote the book "Mrs. Escobar: My Life with Pablo" detailing her tumultuous marriage to the drug lord.
However, Manuela chooses to remain silent, never publicly discussing Pablo or the cartel. This is likely an intentional strategy given that she remains the only member of the Escobar family without criminal accusations.
Starting Her Own Life & Net Worth
In an effort to distance herself from her father's legacy, Manuela Escobar has started her own businesses separate from Pablo Escobar's drug fortune.
She runs a handmade pet products company called "Manee Pets". Based in Colombia, the brand offers unique toys, accessories, and other items for pets. Running the business allows Manuela to indulge her love for animals in a wholesome, legal enterprise.
Additionally, Manuela owns a hotel called "The Condor's Nest" catering to bird watchers. The hotel is strategically located near excellent bird watching spots, allowing guests to observe numerous species. Manuela manages daily operations and marketing for the business.
Though her father amassed billions as head of the Medellín cartel, Manuela Escobar has a modest net worth of approximately $2 million according to most reports. After Pablo's death, his assets were seized leaving little for the family.
Through these entrepreneurial ventures, Manuela is working hard to build a new identity outside the large, ominous shadow cast by Pablo Escobar's global drug empire and vicious crimes. Though she will always be his daughter, Manuela hopes to make a name for herself based on positivity, not infamy.
Final Thoughts
Manuela Escobar's life is a compelling narrative of resilience and transformation.
Born as the daughter of a notorious drug lord, her life was marked by luxury, danger, and the constant shadow of her father's criminal activities.
However, she chose to step away from this legacy, carving out a path that was distinctly her own.
Her decision to live a private life in Argentina, away from the public eye, is a testament to her desire for normalcy and peace.
Despite the challenges and setbacks, Manuela has managed to distance herself from her father's infamous past, creating a life that is defined by her choices rather than her lineage.
As we reflect on Manuela Escobar's story, we are reminded of the human capacity for change and resilience. Her journey offers a unique perspective on the aftermath of a notorious criminal legacy, highlighting the possibility of a fresh start even in the most challenging circumstances.
In the end, Manuela Escobar's life serves as a powerful reminder that we are not defined by our past, but by the choices we make and the lives we choose to lead.
FAQs on Manuela Escobar
1. Who is Manuela Escobar?
Manuela Escobar is the daughter of the infamous Colombian drug lord, Pablo Escobar. She was born on May 25, 1984, and has lived a life largely out of the public eye following her father's death in 1993.
2. What is known about Manuela Escobar's early life?
Manuela Escobar was born and raised in Colombia during the height of her father's power as the head of the Medellin Cartel. Despite the dangerous and tumultuous circumstances of her father's criminal activities, she was deeply loved and cherished by him.
3. How did Pablo Escobar's death impact Manuela Escobar?
Pablo Escobar's death in 1993 had a profound impact on Manuela, who was just nine years old at the time. Following his death, the family fled Colombia and lived in exile in various countries before finally settling in Argentina.
4. What is Manuela Escobar's life like now?
Manuela Escobar has chosen to live a life away from the public eye. It is believed that she continues to live in Argentina under the assumed name, Juana Manuela Marroquin Santos. However, due to her decision to maintain a low profile, concrete details about her current life are limited.
5. Did Manuela Escobar inherit her father's wealth?
Following Pablo Escobar's death, the family lost control of most of his wealth, which was estimated to be around $20 billion. It is unlikely that Manuela inherited a significant portion of this fortune, given the legal and logistical complications involved. Her exact financial status remains a closely guarded secret.
Sources:
Read More Interesting Stories: