Are dolphins evil? Beneath their perpetual smiles and fun-loving reputations lies a dark and sinister dolphin reality. Children grow up surrounded by cute dolphin toys and uplifting movies featuring friendly dolphins that save drowning swimmers.
But are dolphins truly as innocent and harmless as they appear? Growing evidence reveals that dolphins are not the harmless cuddle-fish they appear to be.
In the wild and captivity, dolphins exhibit disturbing predatory, sexual, and violent behaviors that make them far more sinister than most people realize and make Dolphins evil.
Here Are 12 Compelling Reasons That Why Dolphins Are Evil
1. Dolphins Gang Up to Kidnap and Brutally Rape Female Dolphins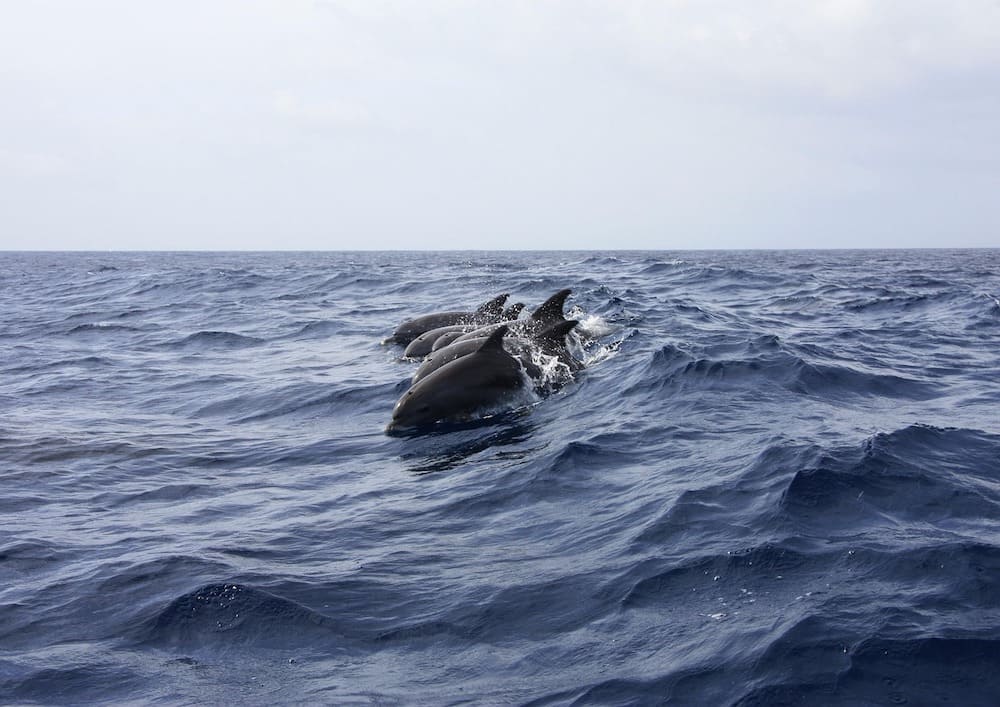 Far from being gentle romantics of the ocean, male dolphins are some of the most aggressive sexual predators around. Groups of two or three male bottlenose dolphins will isolate a single female from her pod, kidnap her, and forcibly mate with her – sometimes for weeks at a time.
To control the female dolphins, the kidnapping dolphin gangs will make loud threatening noises, charge at her, slap their tails against her, and even bite her. If she tries to flee, they quickly chase her down and continue their violent assault.
Female dolphins often emerge from these traumatic kidnapping ordeals covered in bite marks and other injuries from attempts to fight off their attackers. But the males dominate through sheer physical power in numbers.
2. Dolphins Kill Porpoise Babies to Hone Their Infanticide Skills
Dolphins don't just rape other dolphins – they kill baby porpoises too. Forensic evidence reveals that dolphins batter porpoise babies to death by breaking their spines and ribs, and collapse their organs with targeted sonar hits.
Scientists believe dolphins hone their infant-killing techniques on the porpoise calves in preparation for killing baby dolphins to mate with nursing mothers.
3. Male Dolphins Frequently Kill Dolphin Calves So They Can Mate With Nursing Mothers
Many male dolphins don't wait long after a baby dolphin is born before attempting to kill it. Why? Because female dolphins aren't receptive to mating while nursing their young.
So the males proactively kill the babies through battering and drowning so that the grieving mothers will ovulate again. This allows the males to more quickly mate with the now-childless mothers.
4. Dolphins "Play" Violently With Other Animals, Often Killing Them
Dolphins aren't just rapey and murderous – they torment other animals for fun too. At an aquatic park in Florida, dolphins were observed throwing around a baby shark like a volleyball until it died.
In Scotland, dolphins bat porpoise babies between each other using their tails before crushing them with focused sonar hits that collapse internal organs. This violent "play" leaves countless innocent animals injured or dead.
5. Dolphins Have a Disturbing Form of Sexual Play Where They Try to Ram Swimmers and Boats
A cousin of the bottlenose dolphin called the dusky dolphin likes to play a "game" off the coast of Argentina, South Africa, and New Zealand that involves trying to fatally ram swimmers and boats.
This aggressive behavior is not defensive – it's just sexual play to the dolphins. But it's often terrifying and dangerous to humans, especially since the dolphins reach speeds over 20 miles per hour in their attempts to collide.
6. Dolphins Carry Heavy Loads of Debilitating Sexually Transmitted Diseases
Given how indiscriminately promiscuous they are, it's no surprise dolphins are riddled with STDs. Scientists have discovered dolphins carry parasites that cause genital warts, herpes, and other health problems.
These STDs are transmitted by skin contact during their frequent mating encounters. So dolphins don't just rape other dolphins – they infect them too.
7. Dolphins Chew Toxic Pufferfish To Purposefully Get High
Dolphins have been observed going out of their way to chew pufferfish, which contain a neurotoxin that gives them an intoxicating high. They then pass the pufferfish between each other to share the mind-altering effects.
This proves dolphins not only kill others for fun – they get blitzed for recreational enjoyment too. It's like a dolphin drug cartel!
8. Dolphins Have Launched Deadly Unprovoked Attacks Against Humans
Despite propaganda about dolphins rescuing drowning swimmers, they also attack humans completely unprovoked. In São Paulo, Brazil a man died from massive internal injuries after being rammed by a dolphin.
Nearby, an entire group of swimmers was attacked by a pod of dolphins, leaving them with bites and bruises. Dolphins have also killed children in aquatic parks by dragging them under, showing they are far from harmless.
9. Male Dolphins Perform "Nasal Sex" By Inserting Their Penises Into Female Dolphins' Blowholes
While dolphins are famously promiscuous, even mating outside their species, they take their sexual antics to an extreme level.
Male dolphins have been observed inserting their penises into female dolphins' blowholes – their noses. This nasal sex act is, fortunately, impossible with humans. But it shows the violent and invasive extremes of dolphin sexuality.
10. Dolphins Exhibit No Remorse for Killing or Injuring Other Animals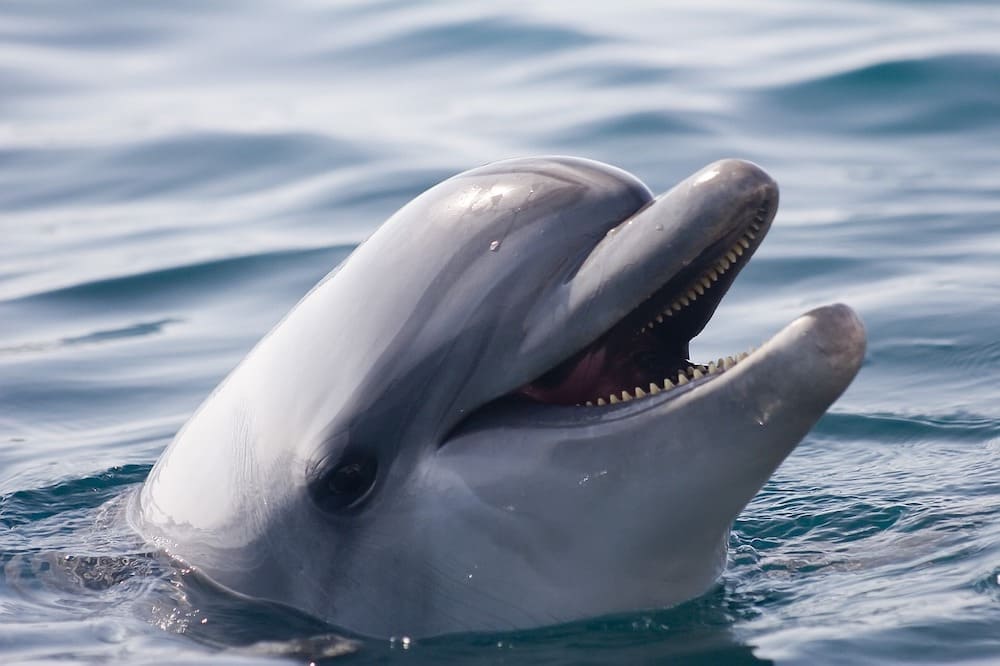 Given their intelligence, you would expect dolphins to show at least some regret when harming other animals while "playing" too aggressively. But scientists note that dolphins exhibit zero remorse.
Even when "oops" accidents happen, dolphins simply move on to their next activity with no apparent concern over maiming or killing their plaything.
11. Dolphins Use Their Intelligence for Themselves Only, Not to Help Humans or the Environment
Unlike dogs, dolphins use their substantial intelligence strictly to benefit themselves rather than helping humans or the planet.
They form no interest in global environmental threats or human suffering. They use their big cortexes primarily to improve their own hunting, social lives, and playtime.
12. The Dolphin "Smile" Is Anatomical, Not Emotional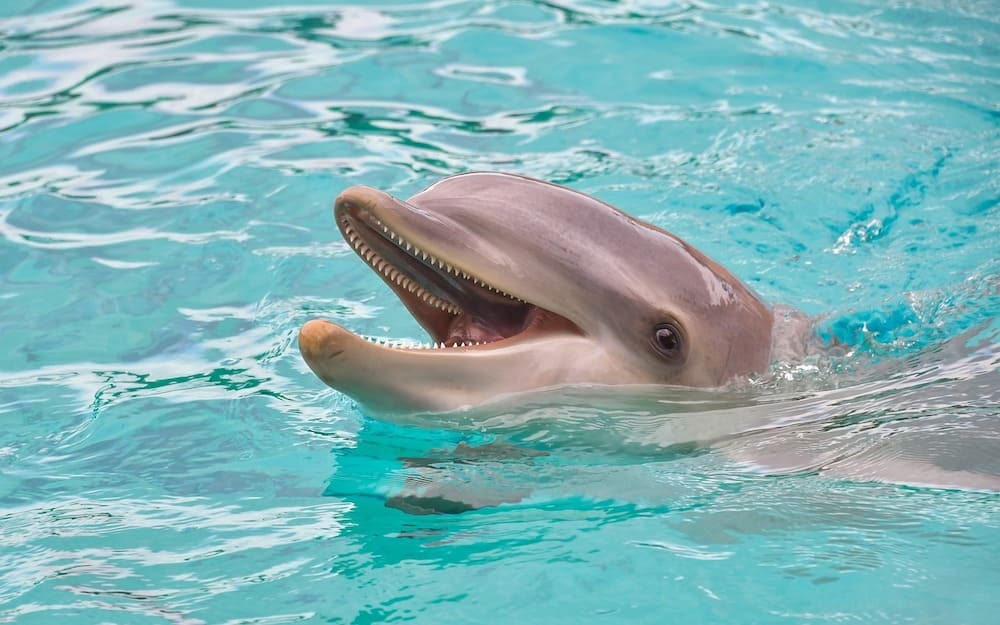 Dolphins always appear to be smiling happily, but it's just an illusion created by the muscles and shape of their mouths and snouts. They are not actually happy.
In fact, their constant deceptive smiles lower our guard around these powerful predators, allowing them to get closer and inflict harm more easily. Don't let the smile fool you – they are wolves in sheep's clothing.
Final Thoughts on

"Are Dolphins Evil"
In conclusion, beneath their cute appearance and reputation for being fun-loving pranksters lies a much darker dolphin reality.
Dolphins are actually aggressive, selfish, violent predators that attack their own offspring and females, get high for fun, spread disease, and kill humans and animals alike without remorse.
While we should ensure their conservation, we must do so with sober awareness rather than misguided romanticization.
Dolphins are wild animals, not cuddly stuffed animals. So appreciate dolphins from a safe distance or with ample protection, not through dangerous over-anthropomorphising.
Let me know if you have any other examples of dastardly dolphin deeds! And please share this article if it surprised you and opened your eyes to the sinister side of dolphins.
Read More Interesting Articles:
FAQs on "Are Dolphins Evil"
1. Do dolphins have a dark side?
Yes, dolphins exhibit disturbing predatory, sexual, and violent behaviors like raping females, killing babies, and attacking humans unprovoked. Their intelligence gives them a sinister edge.
2. Are dolphins nice or bad?
Dolphins have a reputation for being fun-loving pranksters. But substantial evidence shows they also have an aggressive, harmful side beyond their cute appearance.
3. Are dolphins a danger to humans?
Dolphins can be dangerous to humans. They have killed and seriously injured people completely unprovoked. It's best to appreciate dolphins from a safe distance.
4. Why not to swim with dolphins?
Dolphins have raped, killed, and spread disease to humans who swim with them. They are wild animals that can be provoked easily. It's safer to watch dolphins in the wild from a distance.