Facts about AT&T – From its origins in Alexander Graham Bell's first telephone to today's battles over 5G networks, AT&T has a long and storied history at the forefront of telecommunications. Spanning over 140 years, AT&T's legacy is filled with fascinating facts and trivia.
In this article, we uncover 25 little-known facts about AT&T that will change how you see this communications powerhouse. You'll learn about AT&T's massive scale, key technology breakthroughs, and the numerous scandals and criticisms faced throughout its evolution.
Here are 32 Interesting Facts About AT&T
1. Originated as Bell Telephone Company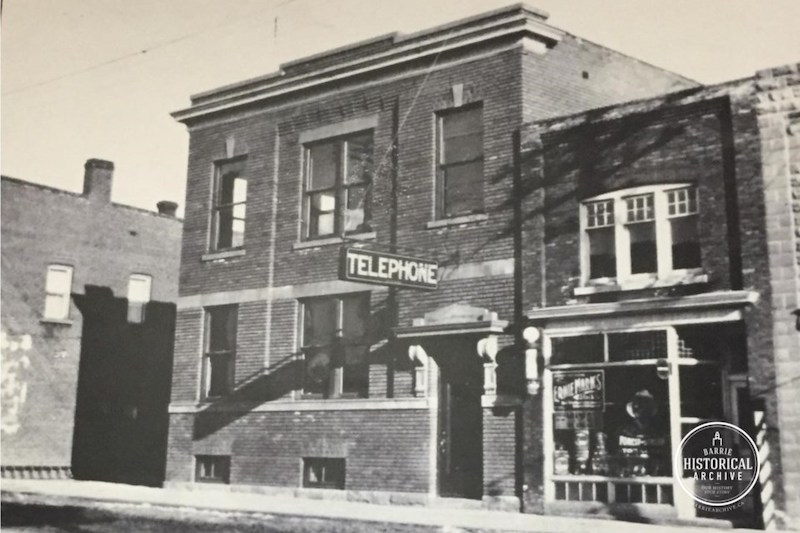 AT&T began as the "Bell Telephone Company" after Alexander Graham Bell invented the telephone in 1876. A year later, Bell formed the Bell Telephone Co. with his partners.
Through the next few years, the company underwent several name changes before settling on the American Telephone and Telegraph Company (AT&T) in 1885.
AT&T started off by building telephone infrastructure in major cities like New York. Over the next few decades, it grew to become the largest telephone company in the United States.
However, its monopolistic hold over the industry also led to antitrust lawsuits from the government.
2. Donated $250,000 to President George W. Bush's second inauguration in 2005
In 2005, AT&T donated the maximum allowed amount of $250,000 to President George W. Bush's second inauguration ceremony.
This highlighted the company's eagerness to support the Republican administration at the time.
AT&T's contribution was part of a larger fundraising effort for the inauguration, which included donations from other major corporations as well.
3. One of the Most Successful Companies in 1998
By 1998, AT&T had firmly established itself as one of the most successful companies in the world. It ranked among the top 15 companies in the Fortune 500 list, which ranks the 500 largest corporations in the US.
AT&T's high rank highlighted its dominance in the telecom industry, built over a century of operations. The company was the leading provider of telephone and long-distance calling services.
4. Censored a Pearl Jam Concert, Sparking Controversy
In 2007, AT&T stirred up controversy when it censored the web broadcast of a Pearl Jam concert. When the band began criticizing President Bush, AT&T shut off the feed, angering many fans.
This raised concerns about the company's commitment to free speech and its willingness to censor content. The incident led to a public boycott of AT&T.
5. A Major Political Donor
Since 1990, AT&T has donated around $49 million (as of 2023) to political campaigns and organizations in the US.
This makes it the second largest corporate donor to political causes, with most contributions going to Republican candidates and groups.
The telecom giant has used its financial influence to shape policy decisions and push its corporate interests.
6. Helped Police Combat Drug Trafficking
For over 25 years, AT&T has been providing call detail records to law enforcement to help investigate drug trafficking cases. It stores this data in a secure database that is regularly updated.
AT&T employees work directly with police units across the country to analyse this telecom data and track down drug crimes. This collaboration is considered invaluable for cracking down on illegal narcotics trade.
7. Sparked Criticism for 2006 Privacy Policy Change
In 2006, AT&T updated its privacy policy to declare ownership and control over customers' personal data.
This meant the company could access private customer information like browsing history and share it without consent to protect its own interests.
The policy change provoked massive backlash from privacy advocates. But despite the criticism, AT&T stood firm on its right to use customer data.
8. Scored iPhone Exclusivity
Ahead of the much-hyped iPhone launch in 2007, AT&T executives got an exclusive first look at the revolutionary Apple device.
This early access gave AT&T a huge advantage in the market.
When the iPhone debuted, AT&T had an exclusive deal to be the only carrier providing iPhone plans and service. The iPhone's arrival marked a major turning point for AT&T's mobile business.
9. Kept the AT&T Brand after $16 Billion Acquisition
In 2005, SBC Communications purchased its former parent AT&T for $16 billion. SBC, previously known as Southwestern Bell, was part of the original AT&T monopoly that got broken up.
Even though it acquired AT&T, SBC decided to take on the AT&T brand name for itself. This strategy allowed the AT&T identity to persist despite the change in ownership.
The deal also propelled SBC into the top echelons as a telecom leader.
10. Largest Wireless Carrier in the US
With over 140 million wireless subscribers currently, AT&T is the biggest mobile carrier in the United States.
It has held this leading position for years, maintaining strong customer retention rates. AT&T's widespread 4G and 5G coverage across the country has helped it dominate the wireless market.
11. $9.69 Billion in Dividends Paid Out in 2013
In 2013, AT&T paid out a mammoth total of $9.69 billion in dividends to shareholders. That comes out to around $26.5 million in dividends per day.
The scale of AT&T's annual dividend payout tops the GDP of several small nations like the Bahamas, Monaco and Fiji. This fact really puts the company's earnings power into perspective.
12. Pioneered Video Calling Technology
In the 1960s, AT&T researchers at Bell Labs invented Picturephone, an early form of video calling and conferencing technology.
AT&T debuted the Picturephone at the 1964 World's Fair, allowing fairgoers to make video calls from booths.
Although not a commercial success at the time, it was a groundbreaking demonstration of video calling capabilities decades before modern video chat apps.
AT&T's early vision and work on video telephony laid the foundation for present-day video conferencing tools used by millions.
13. 4.5% Average Annual Dividend Growth Since 1994
For 25 straight years from 1994 to 2019, AT&T raised its shareholder dividend annually at a steady average rate of 4.5%.
This impressive track record shows AT&T's commitment to consistently rewarding shareholders with higher payouts.
14. Top Institutional Investors Hold AT&T Stock
Some of the largest investment firms and asset managers hold significant stakes in AT&T stock.
Top institutional shareholders include Vanguard Group, BlackRock, State Street and Evercore Trust. This highlights AT&T's status as a pillar in institutional portfolios given its stable dividend payouts.
15. Highest Dividend Yield in the Dow Jones
Among the 30 companies that make up the Dow Jones Industrial Average, AT&T currently has the highest dividend yield at 5.4%.
This means it offers more dividend income relative to its stock price than other major blue chip stocks like Verizon, Cisco or IBM.
16. $81 Billion in Dividends Paid Over 10 Years
From 2004 to 2013, AT&T distributed a total of $81.5 billion in dividends to its investors. Over this decade, the annual dividend per share rose steadily from $1.25 to $1.80. The company consistently allocated substantial profits to dividend boosts.
17. $122,000 Return From $10,000 Investment
An investor who put $10,000 into AT&T stock in 1987 and reinvested all dividends would have grown the investment to over $122,000 by the end of 2013.
That translates to an impressive annualised return of 9.7% sustained over more than 25 years.
18. Owned a Major Record Label
From 2004 to 2008, AT&T owned Warner Music Group, one of the "big three" recording companies at the time along with Sony and Universal.
AT&T had purchased the iconic Warner music labels in 2003 to expand into entertainment.
However, facing regulatory hurdles, AT&T sold Warner Music to an investor group in 2004, though it retained the right to profit from future Warner music sales.
19. Exits Entertainment Industry After WarnerMedia Spin Off
After expanding into media and entertainment with the acquisition of TimeWarner assets, AT&T is now unwinding these moves.
It recently spun off WarnerMedia into a new merged entity with Discovery.
By offloading entertainment assets, AT&T aims to refocus on its core telecom businesses and reduce debt. But this reversal also takes AT&T out of the streaming wars.
20. Fell to #2 in telecom revenue behind Verizon in 2022 after 28% revenue dip
Following the WarnerMedia spin-off and other pressures, AT&T's revenue dropped by 28% to $121 billion in 2022.
This allowed rival Verizon to surpass AT&T as the largest telecommunications company by revenue. The decline in annual sales highlights the challenges facing AT&T to grow its legacy businesses.
21. Received $9.93 Million Compensation for CEO in 2021
AT&T CEO John Stankey, who took over leadership in 2020, received $9.93 million in total compensation for 2021.
This package included his $1.2 million salary plus stock awards, bonuses, and other incentives. While being a multi-billion dollar company, critics have argued AT&T's executive pay is excessive.
22. Sued by Citigroup in Bizarre Trademark Case
In a highly unusual trademark lawsuit, Citigroup sued AT&T in 2022 over its new customer loyalty program named "AT&T Thanks".
Citigroup claimed the name infringed its own "ThankYou" trademarks for credit card reward programs.
However, the judge dismissed the case within months, ruling there was no likelihood of customer confusion between telecoms and banking.
23. Secretly Stored Customer Call Records Since 1987
Despite only admitting to storing call records for 5 years, an exposé revealed AT&T has maintained detailed logs of every call, text, chat and data transfer on its network all the way back to 1987.
This vast communication archive, reportedly funded by the government, allows AT&T to supply records to law enforcement upon request.
24. Testing 5G Connected Drones with Tech Partners
AT&T is at the forefront of 5G drone technology. It has been actively testing 5G-enabled drones and control platforms with partners like Intel and Qualcomm.
These tests could pave the way for wide-scale drone deployment in agriculture, infrastructure inspection and other industries.
25. Connecting Ford Vehicles to the Internet
Through a partnership with Ford, AT&T is aiming to connect at least 10 million Ford vehicles to the internet by 2020.
This allows Ford car owners to access features like remote start, vehicle tracking and maintenance alerts through a smartphone app. The deal highlights AT&T's moves into the "connected car" space.
26. Long-Running Partnership with Amazon Web Services
In 2017, AT&T entered a multi-year agreement with Amazon Web Services that marries their respective cloud and networking capabilities.
The collaboration aims to jointly develop cloud-based business services, internet-of-things applications, cybersecurity solutions and more. This showcases AT&T's efforts to expand beyond just providing network connectivity.
27. Accused of Being the "Largest Oppressor of Women Workers"
In a 1975 report, the Equal Employment Opportunity Commission branded AT&T as the "largest oppressor of women workers in the U.S."
At the time, women made up the majority of the company's telephone operators and service representatives.
The EEOC found rampant discrimination in pay, job assignments and promotions against female employees at AT&T.
28. One of the first major companies to provide paid maternity leave in 1977
In 1977, AT&T became one of the earliest major companies in America to offer paid maternity leave to employees.
This progressive policy gave new mothers at AT&T six months of paid leave, allowing them time to recover and bond with their child while maintaining income security.
AT&T's early adoption of paid maternity leave preceded the Family Medical Leave Act by 15 years.
29. Ranked Among "Most Just" Companies by Forbes
Showcasing its progressive policies, AT&T cracked the Top 10 list of America's Most Just Companies according to Forbes in 2021.
The ranking evaluates social responsibility, employee treatment and ethical leadership. AT&T's inclusion highlights its efforts in areas like environmental sustainability, workplace equity and community engagement.
30. Built the Original Cross-Country Phone Network
A key milestone in AT&T's early history was the completion of the first transcontinental telephone line in 1915, stretching from New York to San Francisco.
This gave AT&T the distinction of establishing the first phone network connecting both coasts, ushering in a new era of long-distance communication.
31. Launched the First Commercial Cellular Network
AT&T introduced the first commercial cellular network in the United States in 1983.
This pioneering mobile phone service marked the beginning of the wireless revolution that would connect millions.
As the first provider, AT&T helped popularize early bulky car phones before the eventual rise of slimmer mobile devices.
32. Invented Telephone Sound and Motion Pictures
In 1926, AT&T engineers developed a groundbreaking technology for adding synchronized sound to motion pictures.
This innovation enabled the rise of "talking pictures" and preceded the Golden Age of Hollywood cinema. The sound and film synchronization system was first utilized for the movie Don Juan starring John Barrymore.
Conclusion
In conclusion, AT&T's 140+ year history is filled with both achievements and controversies. From its monopoly roots to mobile innovations, landmark tech inventions to privacy breaches, AT&T has continually evolved and adapted over the decades, even as it faces new competitors and markets.
The company's wide influence over modern communications has made it a frequent target for scrutiny. But AT&T's sheer scale and work on emerging technologies continue to shape the landscape.