Invasion Season 2 Episode 5, 'A Voice from the Other Side,' is a captivating installment that introduces formidable alien threats and uncovers hidden secrets.
President Benya's team faces invulnerable foes, while the search for Sarah reveals military involvement. Unexpected alliances and a surreal twist make this episode a must-watch.
Join us as we recap and review this pivotal episode, uncovering the mysteries of "wajo" and the profound implications it holds for humanity's future.
Invasion Season 2 Episode 5 "A Voice from the Other Side" Recap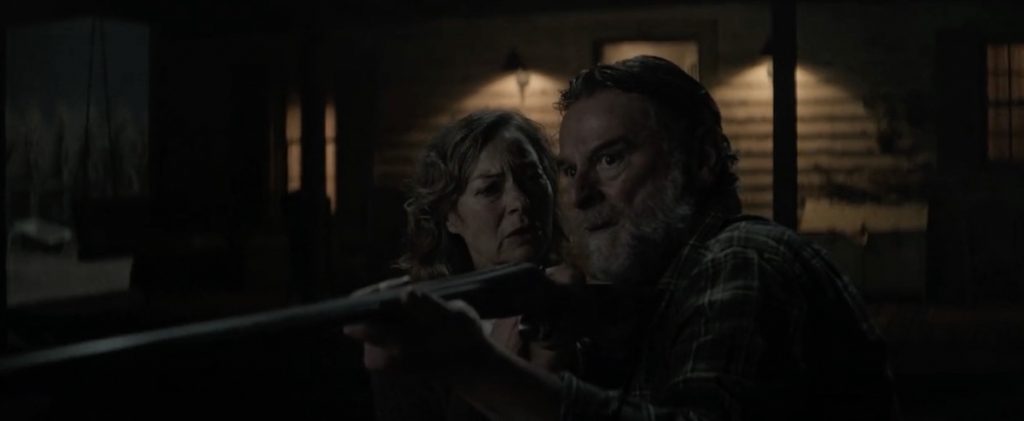 Episode 5 of the latest season of "Invasion" kicks off with an enigmatic start. We find an elderly couple, Martin and Lisa, living on a farm, stepping out at night to investigate strange alien-like noises. They're grieving the loss of someone dear, possibly their child.
Meanwhile, President Benya updates Nikhil through a video call about the renewed threat from a more dangerous alien species dubbed "hunter-killers."
These aliens seem almost invulnerable to all sorts of weapons and chemicals. Benya expresses grave concerns about these aliens multiplying rapidly and the urgent need for a cure to regain the upper hand.
Mitsuki offers to delve into the aliens' thoughts, while Nikhil advises Maya to let Mitsuki work freely for her own safety.
Meanwhile, the search for Sarah continues near a ravine. Jackson discovers footprints and tire marks suggesting military involvement in her disappearance. At the camp, Luke grapples with guilt over Sarah's abduction.
Hanley, a trusted member of Clark's team, questions why the military is going to such lengths to capture a little girl. He suspects Aneesha is hiding something.
They track the convoy heading south, where the new aliens have been spotted. Mitsuki senses the alien is communicating on frequencies outside Nikhil's team's monitoring. She suggests provoking the alien to reveal itself.
Trevante remains hidden in Rose's apartment. They remain skeptical of Caspar's drawings but feel compelled to follow the leads. Rose identifies a drawing as a familiar town location.
Luke confides in Ryder about his family's true identity and Sarah's abduction by the military. Hanley overhears and confronts Aneesha, trying to incite others against the Malik family.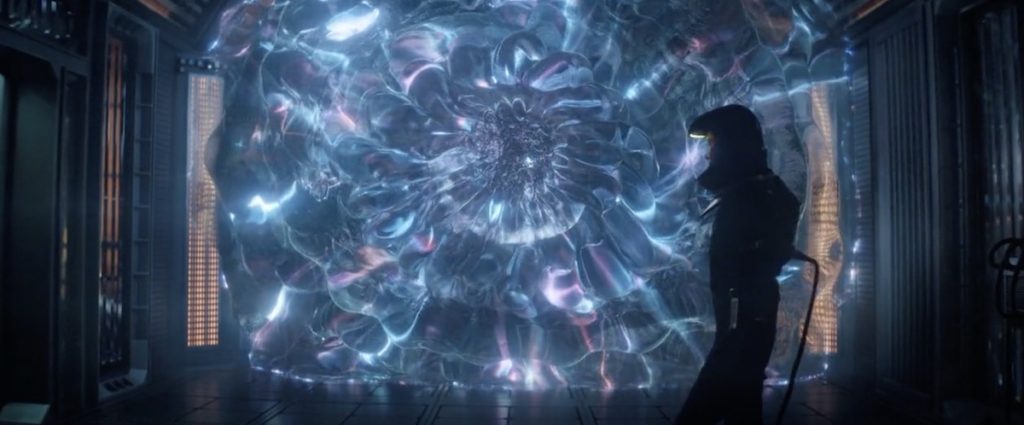 Clark covers for her, claiming she told him the truth from day one. He announces their intent to rescue Sarah, even if it jeopardizes the Movement's members.
At the location pointed out in the drawing, Rose and Trevante encounter crows circling in the sky. The drawing depicts a scarecrow in a field seen from above.
They hear the faint humming of an alien presence and notice mud forming a pattern, much like what occurred with Jamila and water in a previous episode.
Rose and Trevante follow the sound to Martin and Lisa's farm. Rose knows Martin, and when they approach him, he utters "Wajo," a word Luke repeated earlier.
Martin appears traumatized, and Lisa is missing, taken by the aliens. Before they can learn more, a military person arrives and takes Martin away.
Trev and Rose head towards the farm, and Trev asks Rose about Billy, a name Martin mentioned regarding Lisa's whereabouts. Rose becomes emotional and falls short of explaining who Billy is.
A similar pattern of crows is observed above Mitsuki's lab in Brazil as she works on her plan. Maya assures Mitsuki that, regardless of her instructions, Mitsuki's safety won't be jeopardized.
Mitsuki attempts to communicate with the alien and finally receives an RF signal after several tries. The response intensifies, and the alien emits a painful shriek heard by everyone.
In a strange twist, Mitsuki hears the alien speak in Japanese, pleading for the provocation to stop. It transforms into a little girl, familiar to Mitsuki but unidentified.
Mitsuki turns off the distress signal to ease the alien's suffering. The alien then reveals their purpose on Earth: to comprehend the conflict between humans and their species.
The surreal conclusion of episode 5 features the alien adopting Hinata's voice and submerging Mitsuki willingly into its otherworldly form.
Mitsuki witnesses Caspar calling out for Jamila within the alien presence. Before anything more unfolds, Maya pulls Mitsuki out. Mitsuki, severely injured, concludes the episode by saying, "They're out there."
Invasion Season 2 "Wajo" Meaning Explained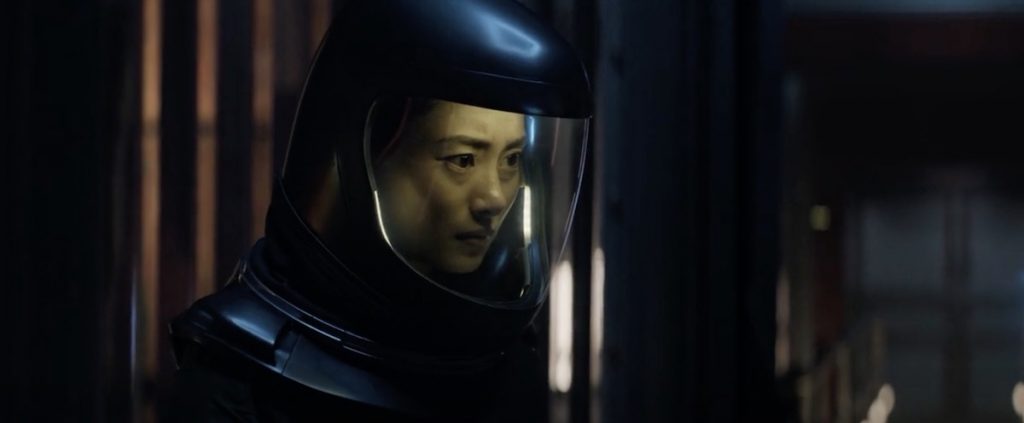 Just like in Invasion Season 1, Season 2 continues to use the word "wajo," but its true significance remains elusive. In Episode 5 of Invasion season 2, Luke repeatedly mutters "wajo" as the alien presence grows stronger.
Similarly, Martin echoes the same word after his wife is seemingly taken by the aliens. While there were earlier speculations that "wajo" in Invasion referred to "castle," possibly alluding to the scale of the alien invasion, its frequent use in season 2, particularly in Episode 5, hints at a different meaning.
Even other revelations related to the central invasion suggest that "wajo" is not a threat but rather a call to action for humanity.
Japanese is a language heavily dependent on context. The meaning of certain phrases can vary greatly based on their context.
In the context of the show, where the aliens are responding to human attacks rather than initiating a war, "wajo (和情)" could signify "emotional harmony."
While it might not be a conventional term, considering that "wa" (和) in Japanese is linked to peace and balance, and "jo" or "jou" (情) can be associated with "emotion," the aliens appear to be urging humans to seek peace rather than conflict.
Instead of threatening humanity's destruction, they may be offering an alternative existence where everyone and everything can coexist harmoniously.
Invasion Season 2 Episode 5 "A Voice from the Other Side" Review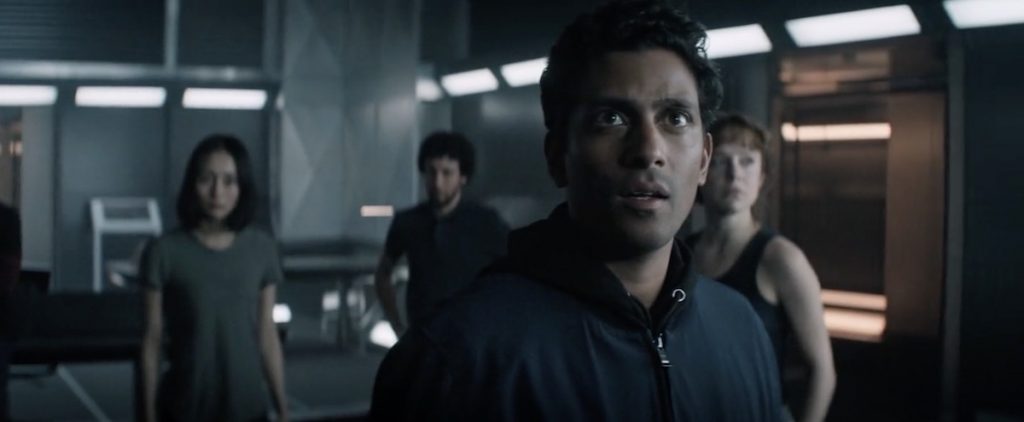 Is Invasion's latest episode a turning point for the new season? It's a bit early to say definitively.
However, episode 5 can arguably be considered the best one in Season 2, largely thanks to Shioli Kutsuna's outstanding performance.
Interestingly, her storyline has been showing promise so far. When the episodes delve into these subplots, Invasion starts to look more promising.
Still, I have reservations about the Malik family's storyline. It has taken a sharp decline compared to its prominence in the first season.
Golshifteh's portrayal of Aneesha has been somewhat lackluster, but the writers also bear some responsibility for this decline.
Their character development appears to be progressing superficially, and the writers must step up their game to salvage it.
Rose joining Trev's storyline could open up more intriguing possibilities. I believe this subplot also holds narrative potential.
The interconnectedness within Invasion's universe is slowly growing, offering the potential for key revelations about the story.
Perhaps, just perhaps, Season 2 of Invasion has a chance to redeem itself.