Inspirational Quotes from Kung Fu Panda 2 and Kung Fu Panda 3. Following the 14 quotes from Kung Fu Panda, here we have some out many inspirational and motivational quotes from the other two instalments of the movie series. It also includes the song from Kung Fu Panda 3. Watch out for it!!!
In the 2nd and 3rd instalment of Kung Fu Panda, Po fights we two new enemies namely Lord Shen (Kung Fu Panda 2) and Kai (Kung Fu Panda 3).
Inspirational Quotes from Kung Fu Panda 2 & Kung Fu Panda 3:
#1. There is no charge for awesomeness.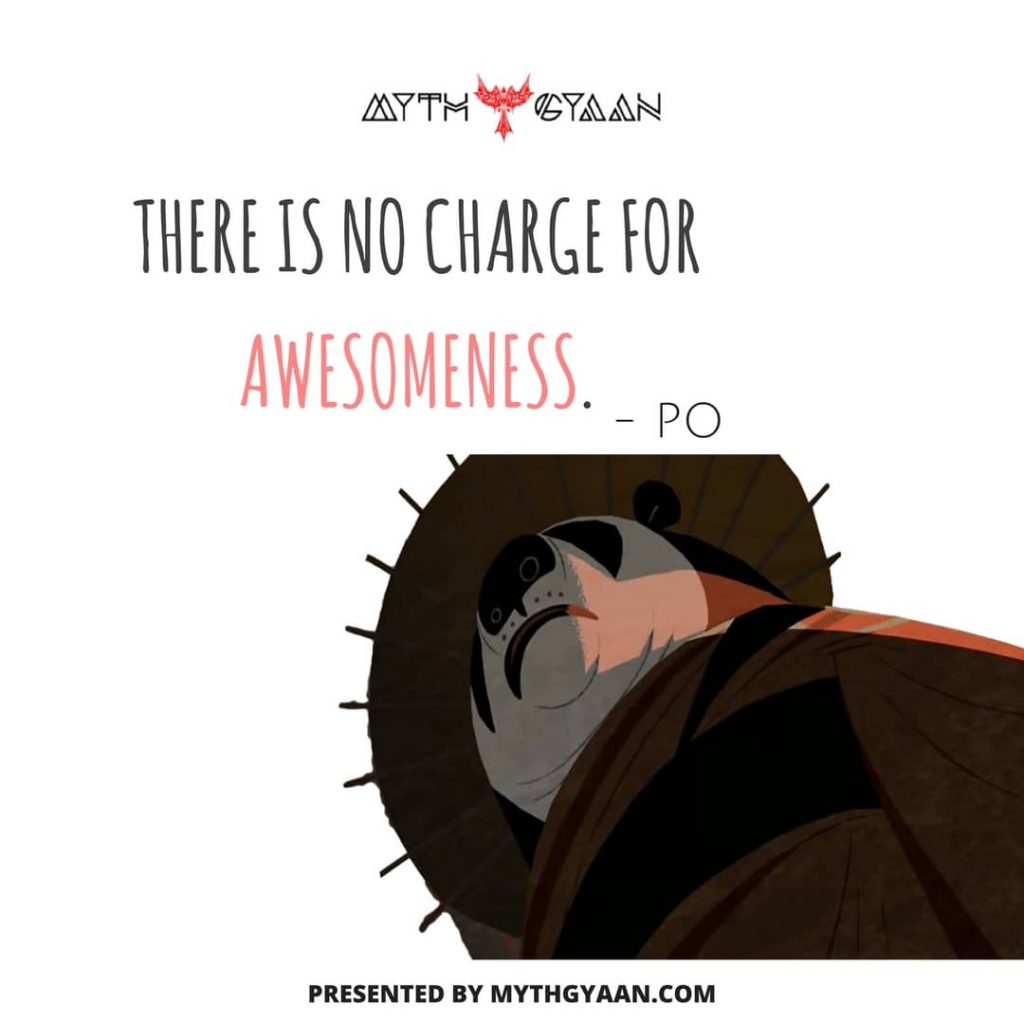 #2. Anything is possible when you have inner peace.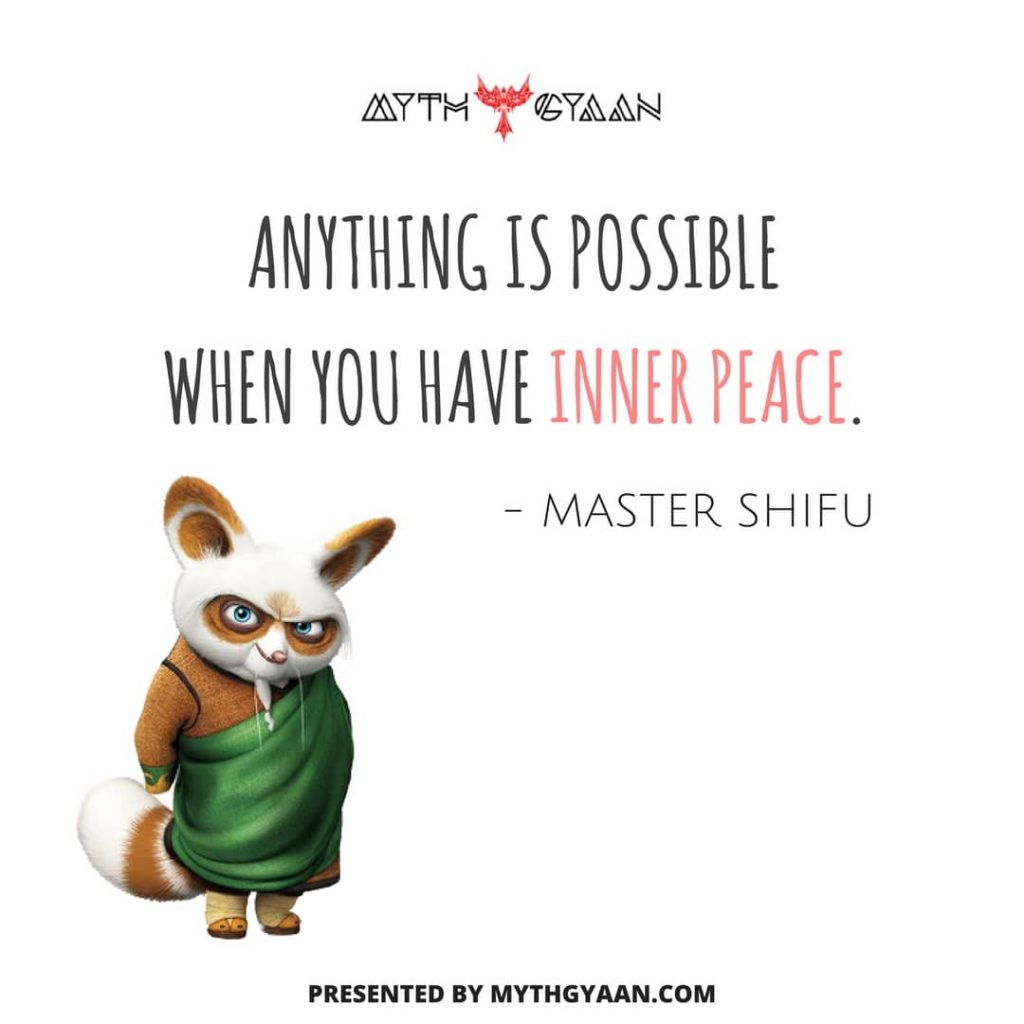 #3. Your story may not have such a happy beginning,
but that doesn't make you who you are
it is the rest of your story.
who you choose to be.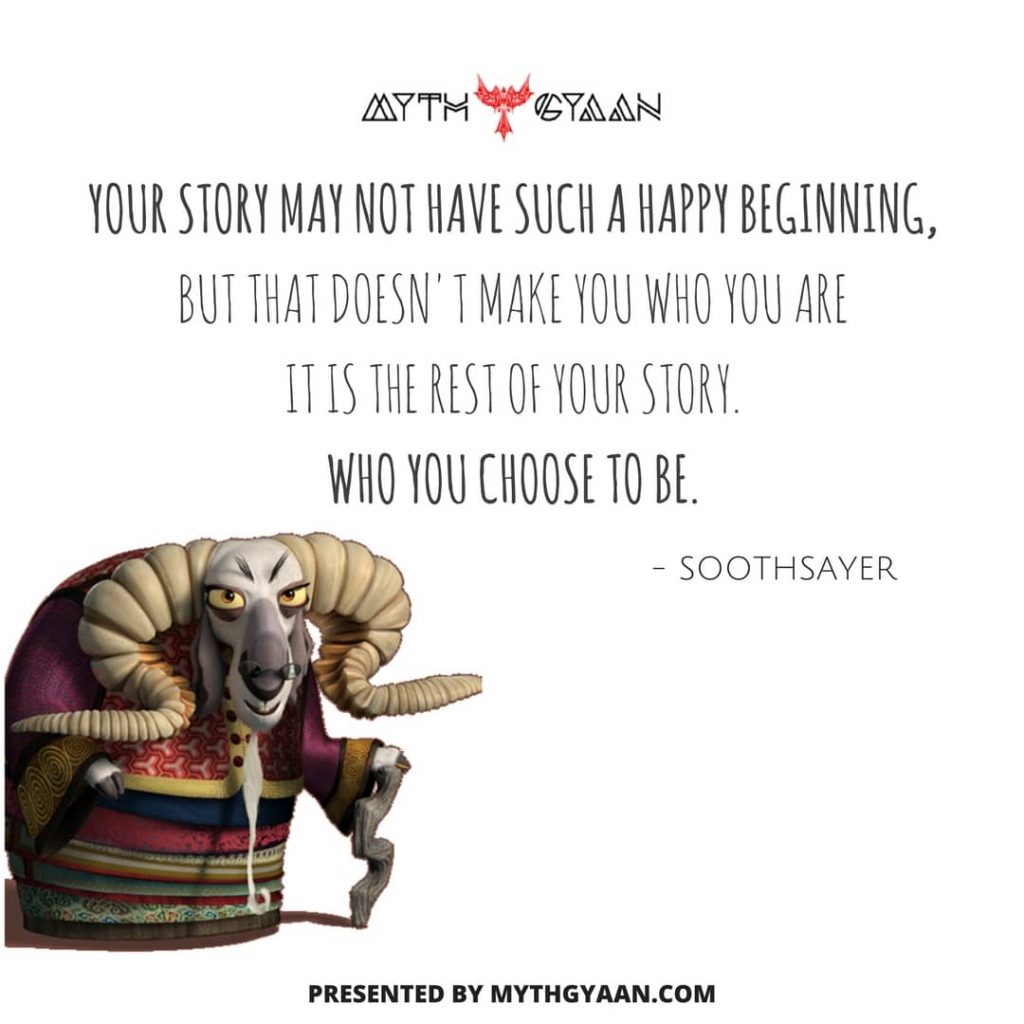 #4. You gotta let go of that stuff from the past,
because it just doesn't matter.
the only thing that matters is what you
choose to be now.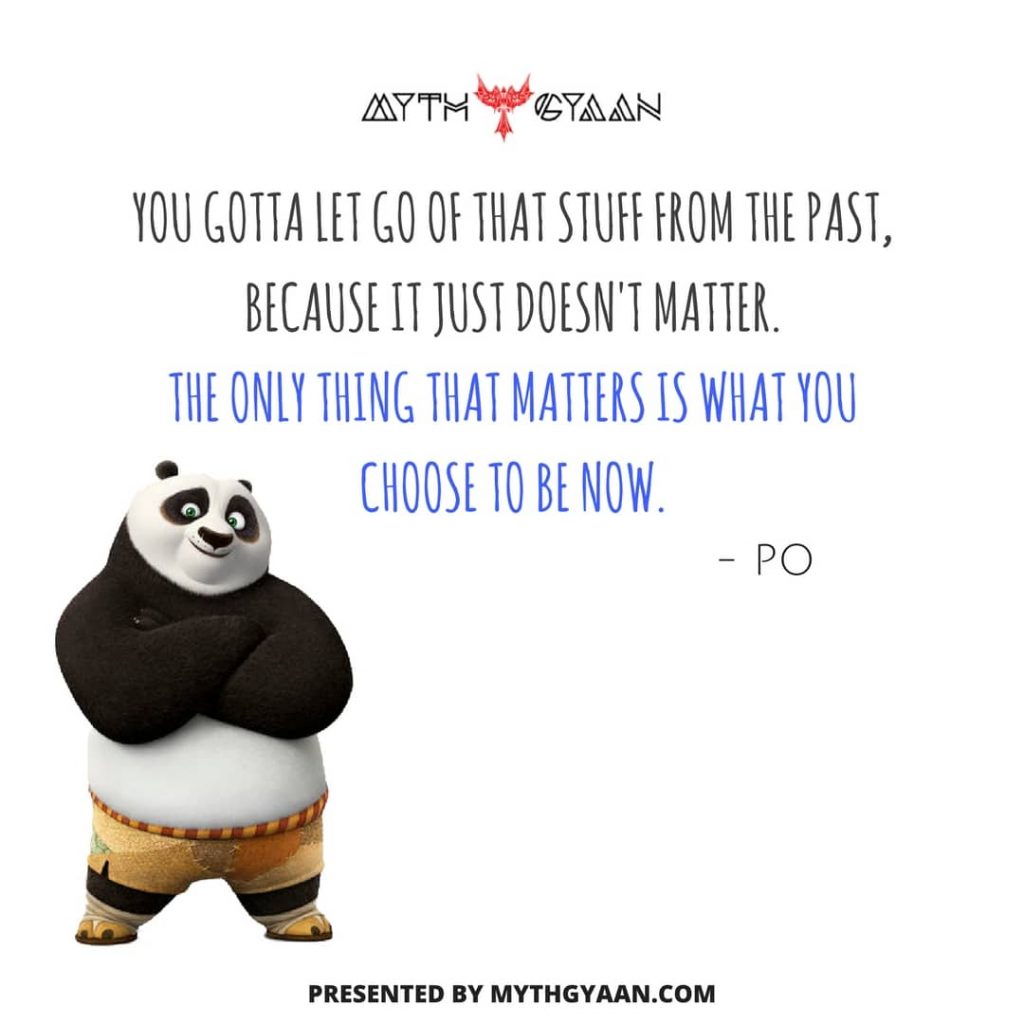 #5. The more you take, the less you have.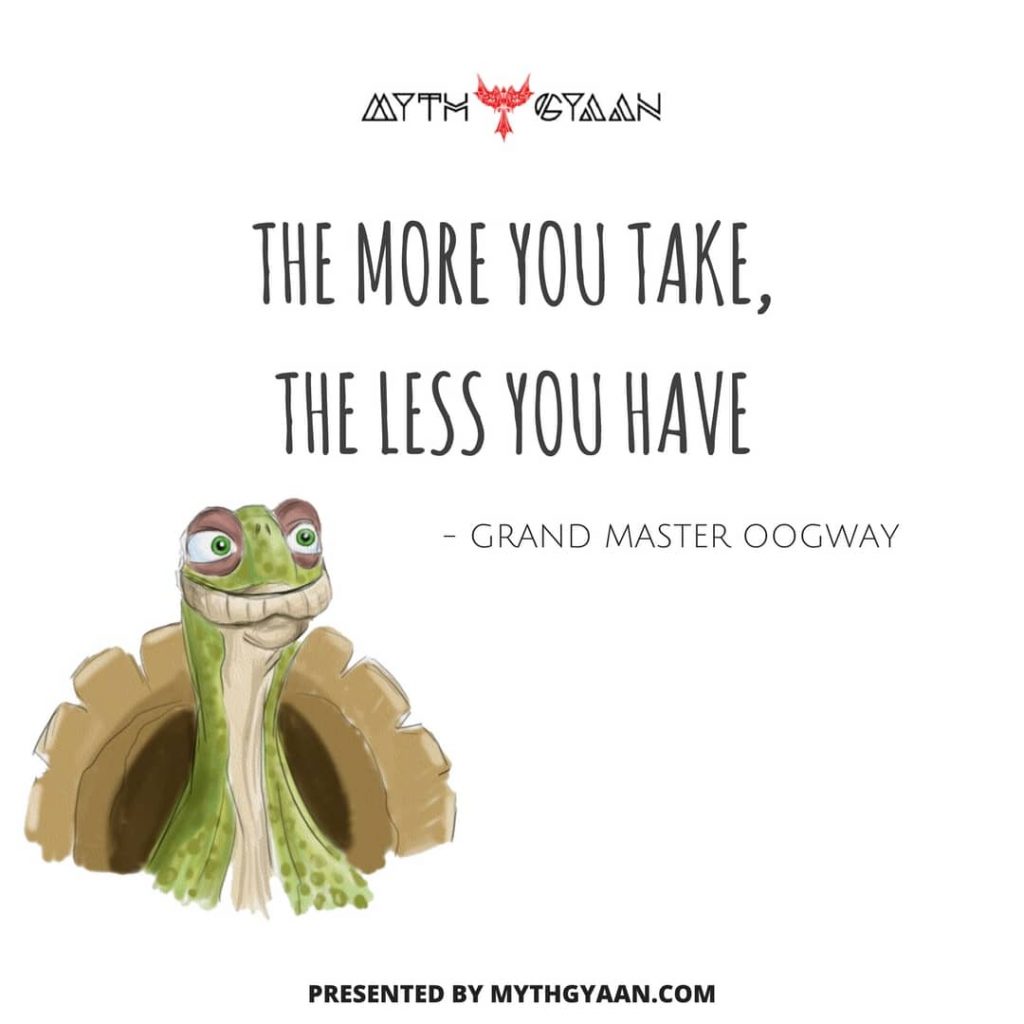 #6. Before the battle of the fist, comes the battle of the mind.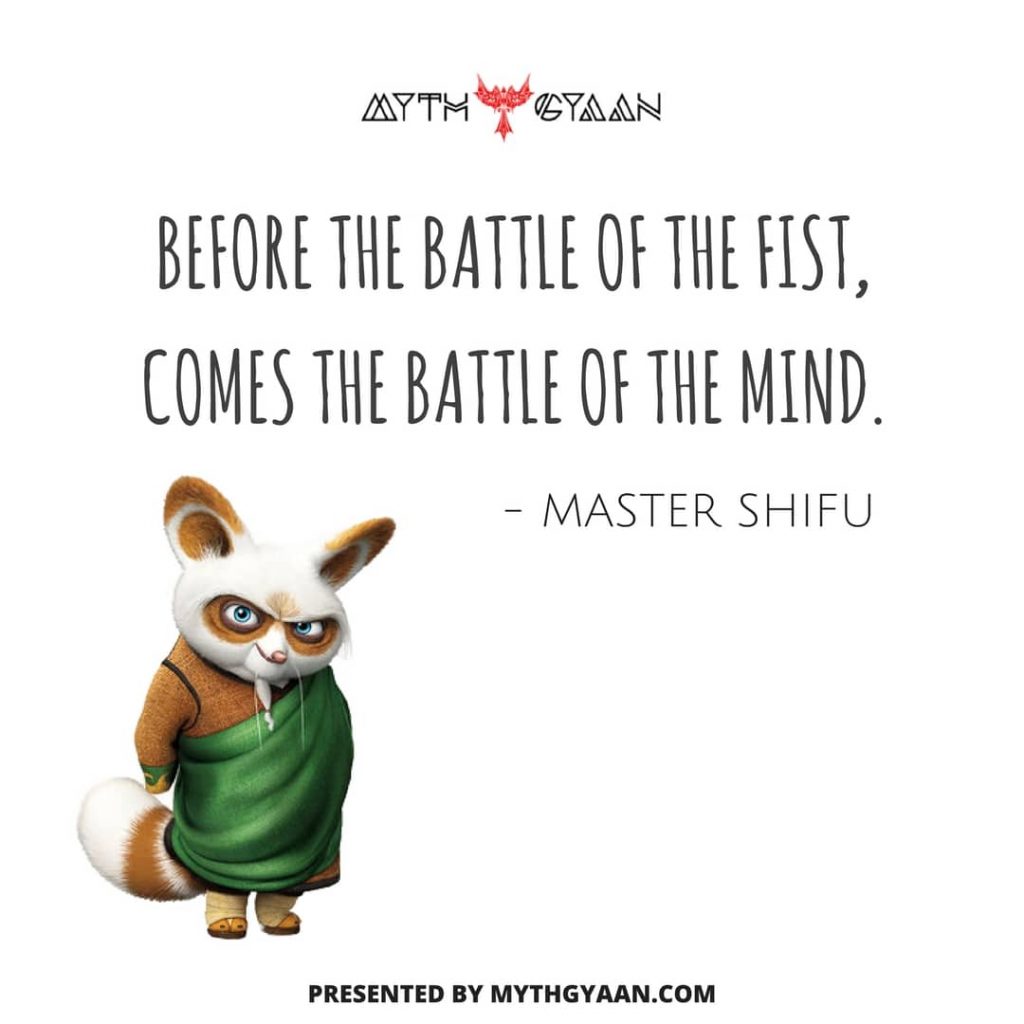 #7. There is always something more to learn even for a master.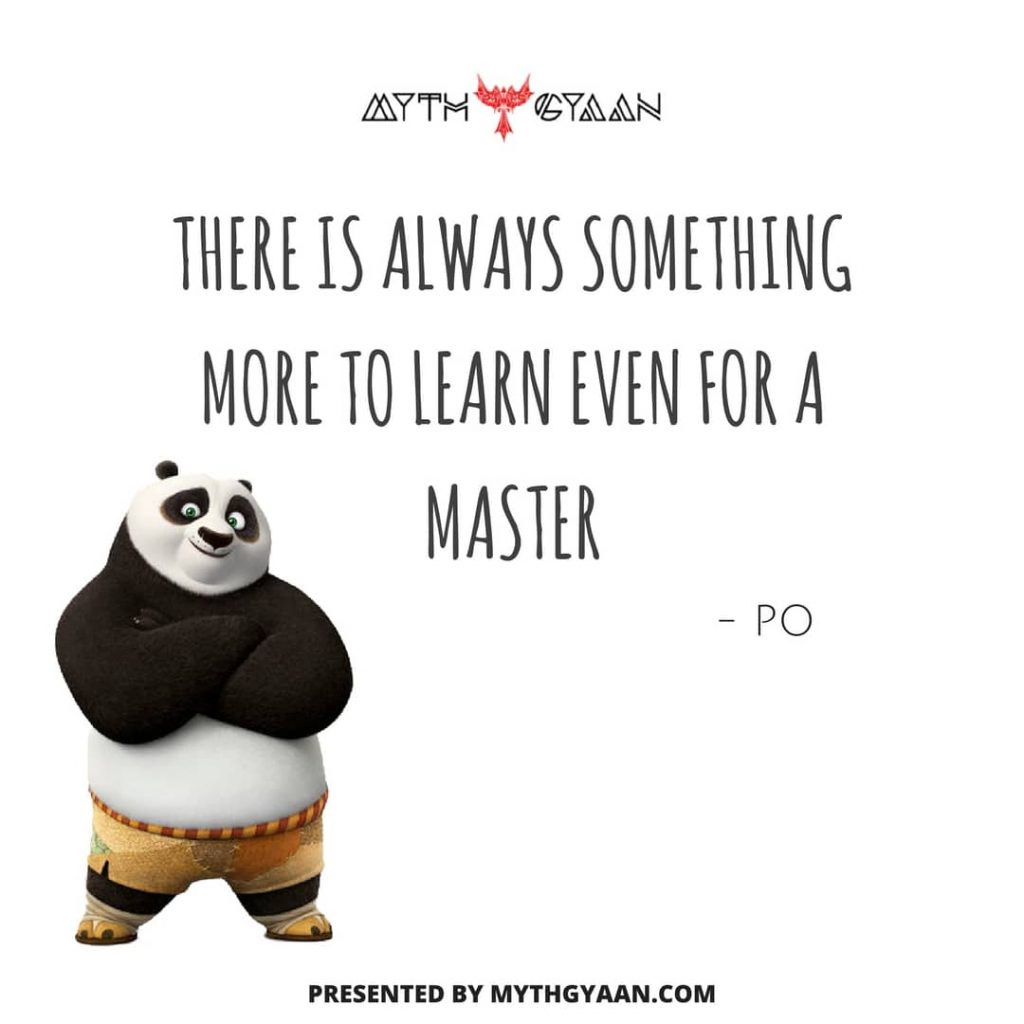 #8. If you only do what you can do,
you will never be more than you are now.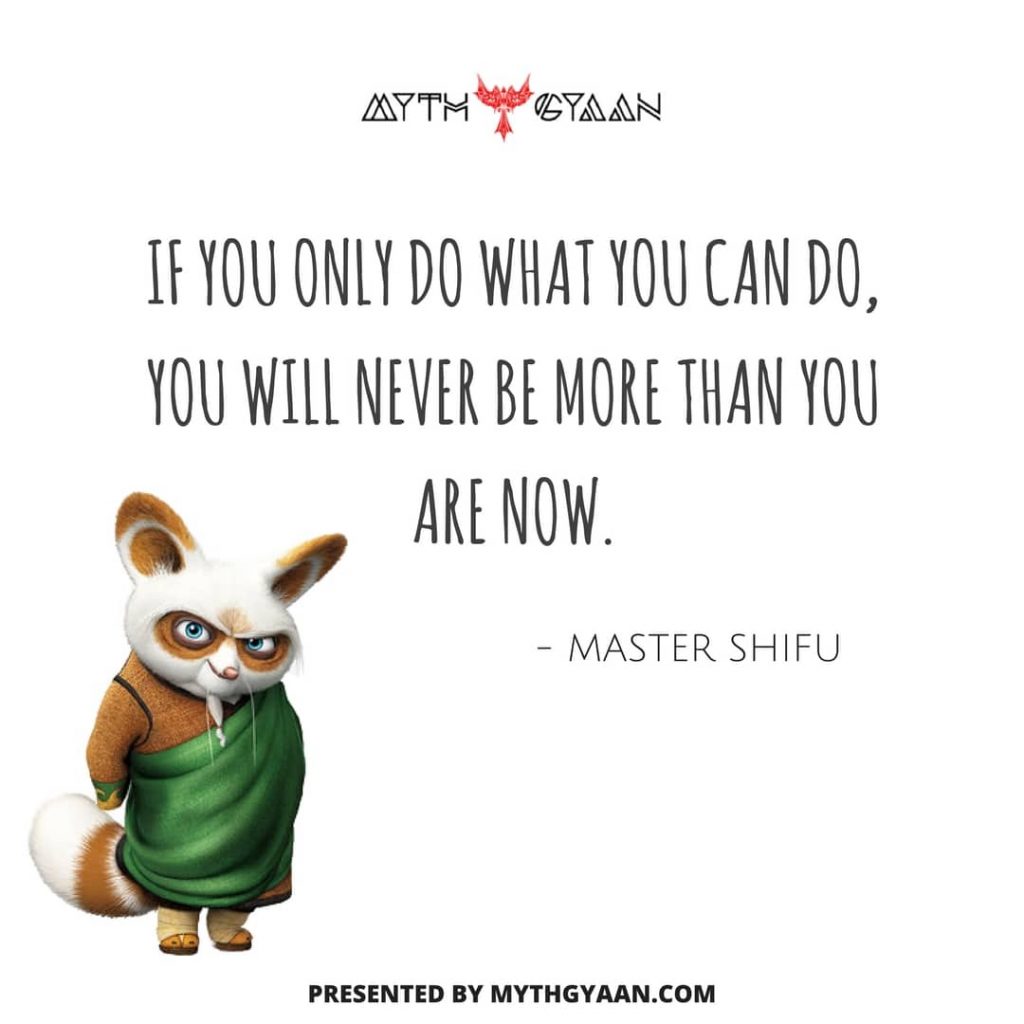 #9. It doesn't matter what I think,
it only matters what the universe thinks.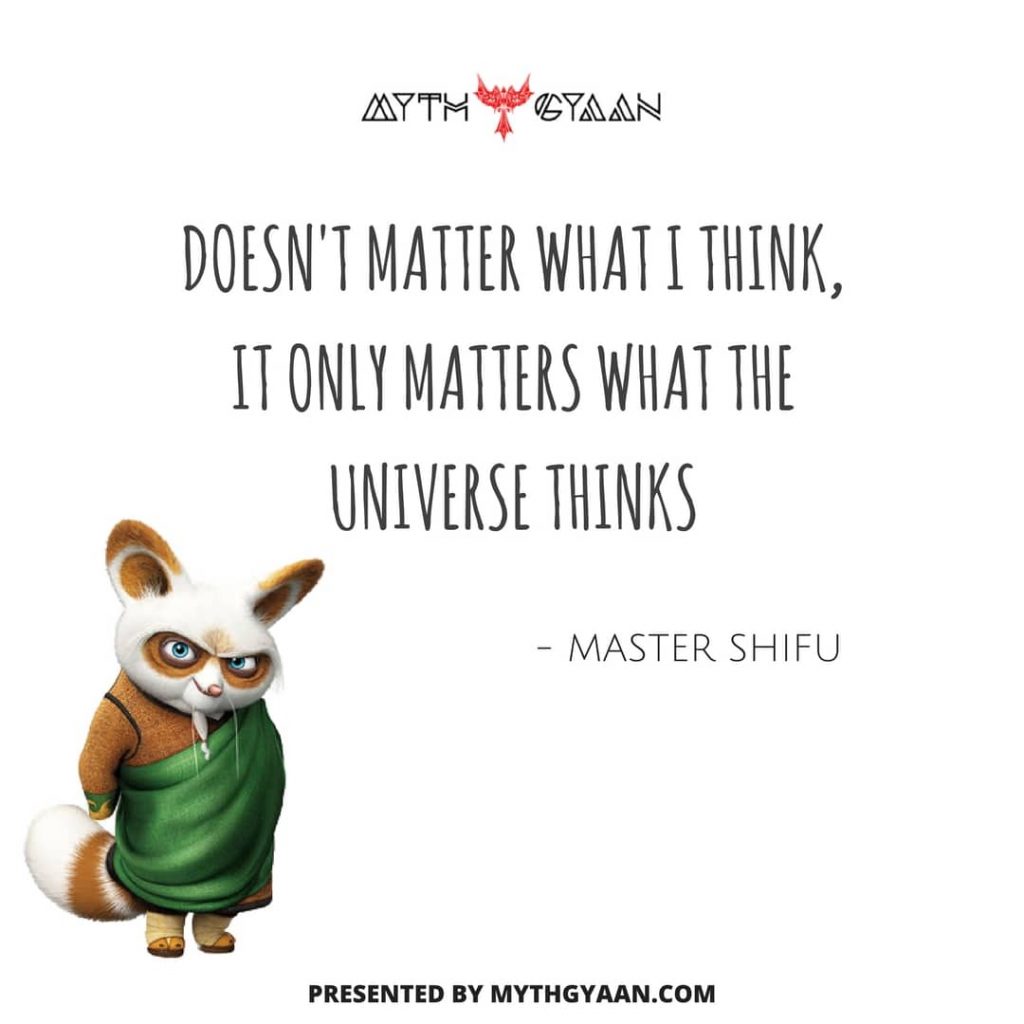 #10. Sometimes, we do the wrong
things for the right reasons.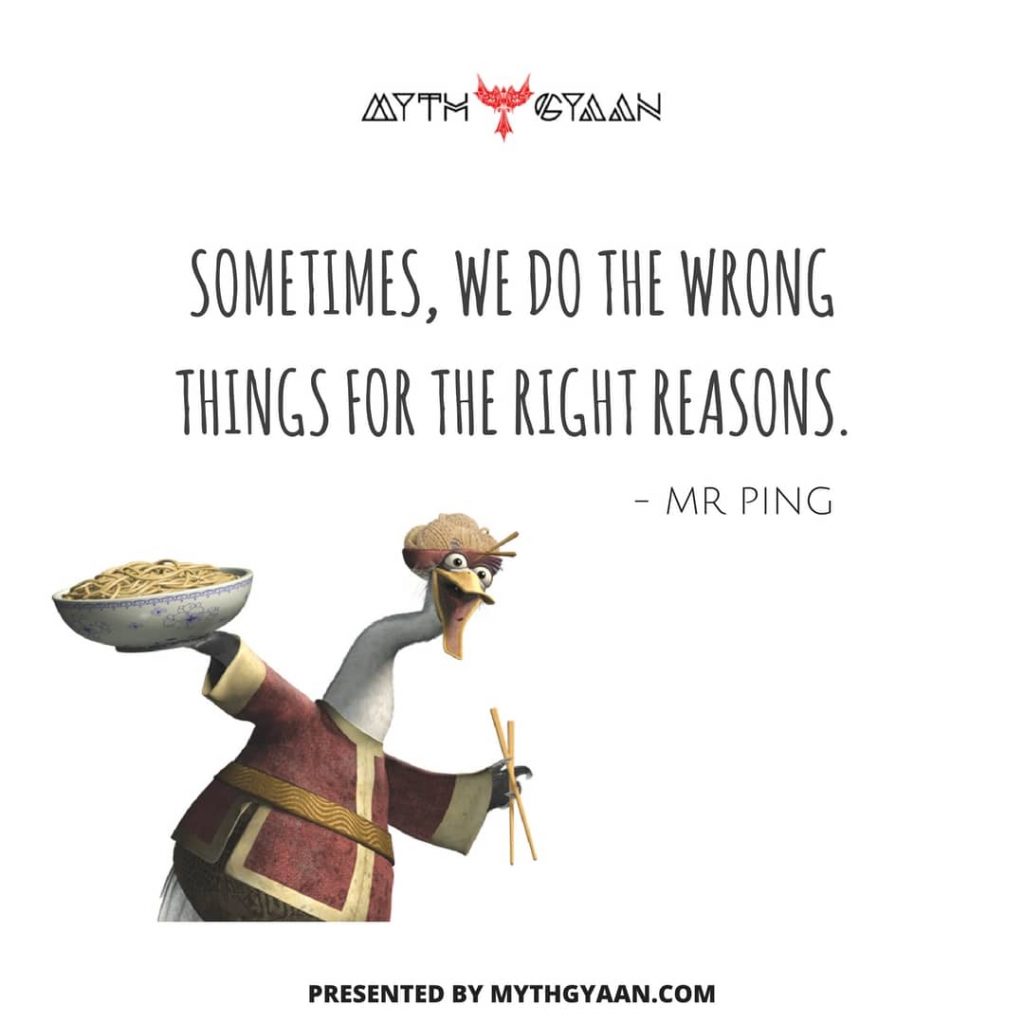 #11. Your real strength comes from being the best "you" you can be.
So who are you?
What are you good at?
What do you love?
What makes you "you"?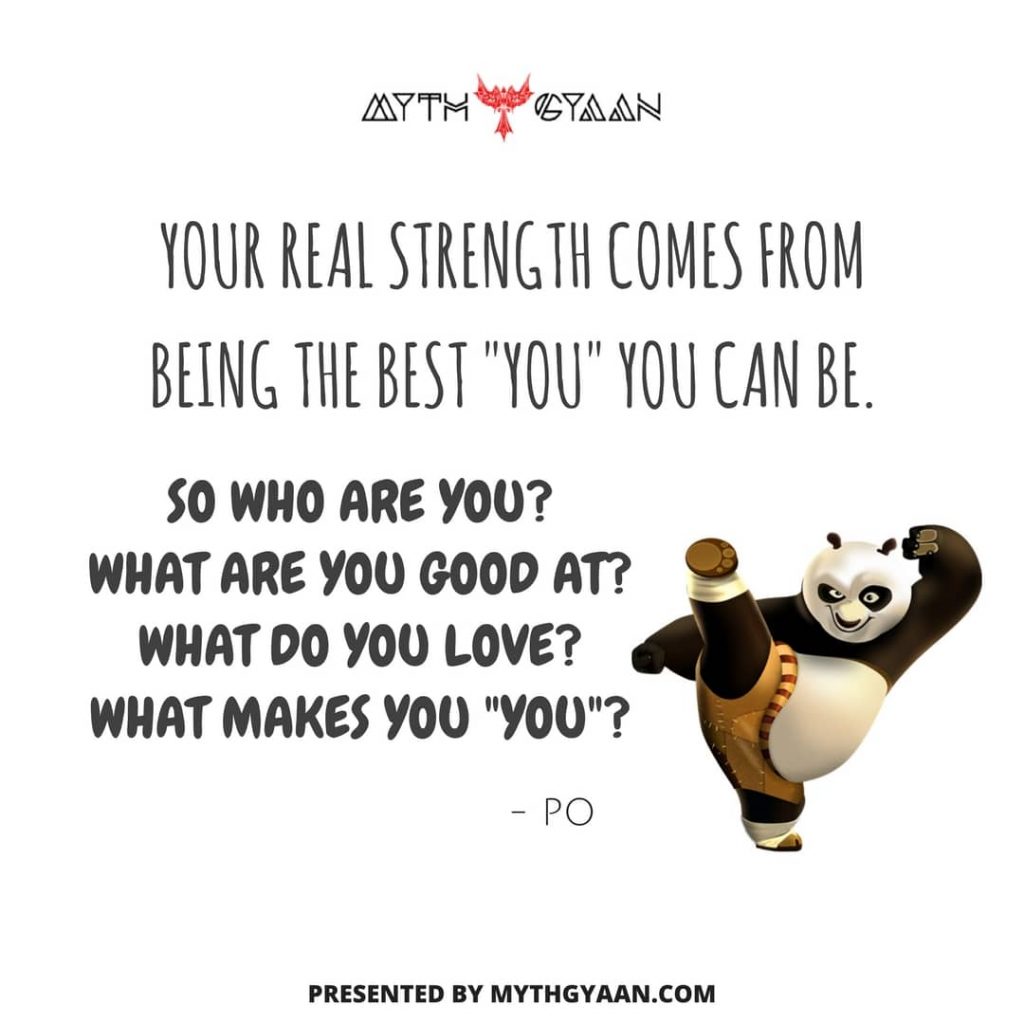 Kung Fu Panda 3 Motivational Song:
Text Version:
When you don't know who you are,
just look inside
When we move into the flow,
we are always gonna win
So feel the power
and let it in
Try, try, try, try
to be who you are
And so you will be
yourself somewhere deep inside
There is a universe waiting right there
waiting to be unlocked
The key lies in
looking into yourself
Try, try, try, try
just do what is right
Be who you are
Be yourself 'cause your power is on
When you believe in what you've got
You know you're perfect
just be who you are
So they don't see what you're made of
But I like you and I know they're wrong
Now it's time To show them what you got
You're perfect when you're who you are.
MUST READ: Karate Kid Quotes – Top 12 Inspirational and Motivational Quotes